U23 Match Preview | Bristol City vs. Cardiff City
Academy
31st January
Cardiff City's U23 side travel to face the Robins on Tuesday afternoon - kick-off at 1pm.
Following last week's comeback to draw against Swansea City, the Bluebirds head over to Bristol for their next U23 PDL clash, where they will face the Robins, who sit in second place on the division's South table.
In their most recent outing, Bristol City were defeated 2-1 at home by Charlton Athletic, with their most recent victory coming in a 4-3 away win against Queens Park Rangers on January 11th.
With 26 points and in second place behind only Cardiff City, the Robins will host the Bluebirds as they meet for the first time this season.
In their last meeting in February 2021, City came away with all three points away from home with a decisive 3-0 victory. Kieron Evans and Isaak Davies were the young goalscorers who netted in the first half, with a solid defensive display keeping the hosts at bay for the entirety of the afternoon's proceedings.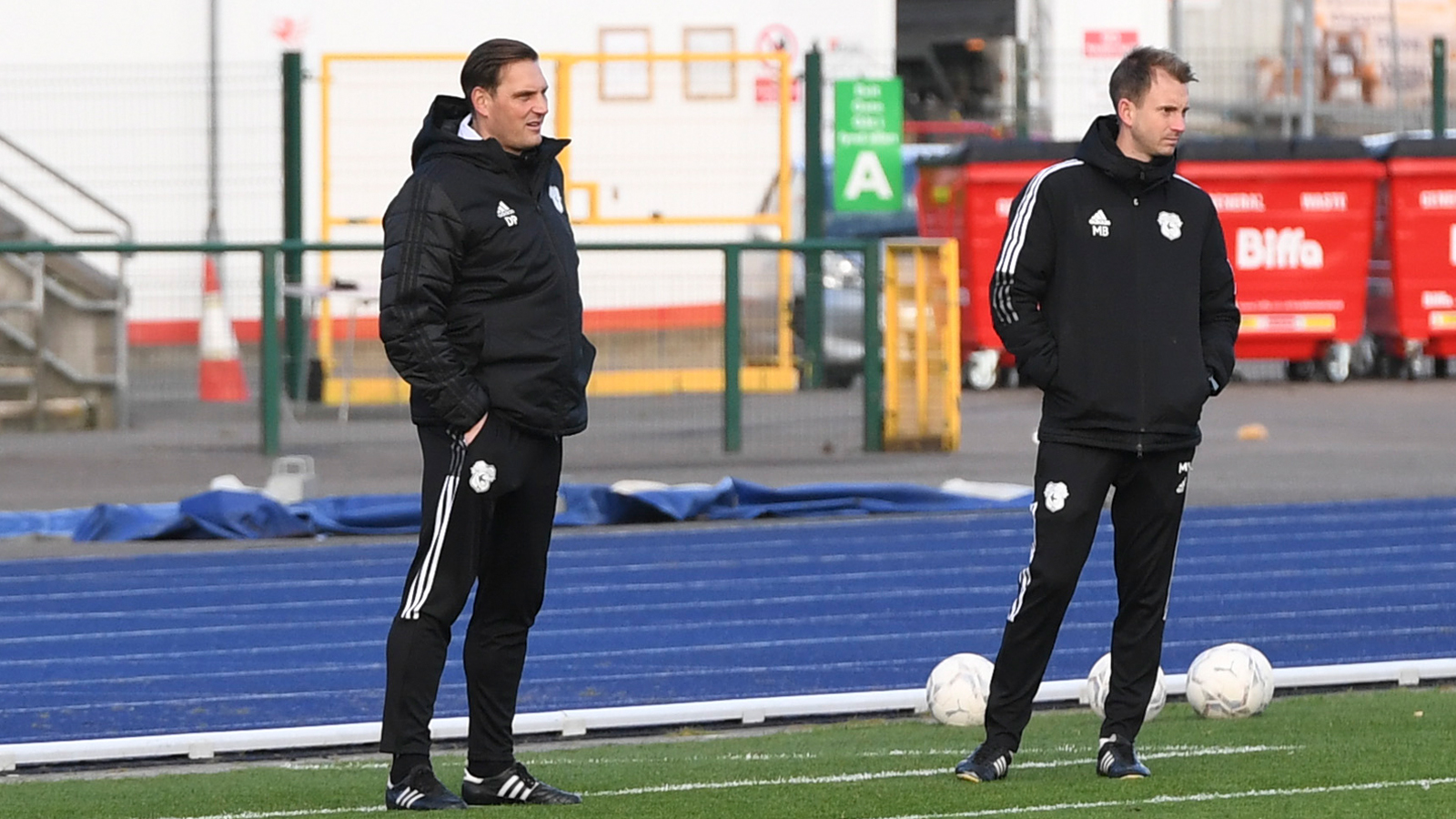 Ahead of their journey across the Severn, U23s Manager Darren Purse discussed the upcoming fixture:
"We've had another good week in training," began Darren. "We went through a few things from the match last week, looking at why certain things didn't quite go the way that we wanted them to. 
"It was nice to get the point after going a goal down, but ultimately I think that we did enough to win it. We need to turn that point into a win in future matches, and have been working on our forward play and being ruthless in either box, which we weren't last week.
"Hopefully the work that we've put in will come to fruition against Bristol City. Whenever you're up against another local team you have to go out and give your best, and often it's the team that works hardest and wants it more that gets the result.
"There's enough quality in the squad to go out there and get the three points, we just need to take our opportunities when they come along, and match it with that desire and hunger to win."
For updates from Tuesday's fixture, follow @CF11Academy on Twitter!