Warnock pre-SWFC: We've got a big week ahead of us 
Interviews
17th October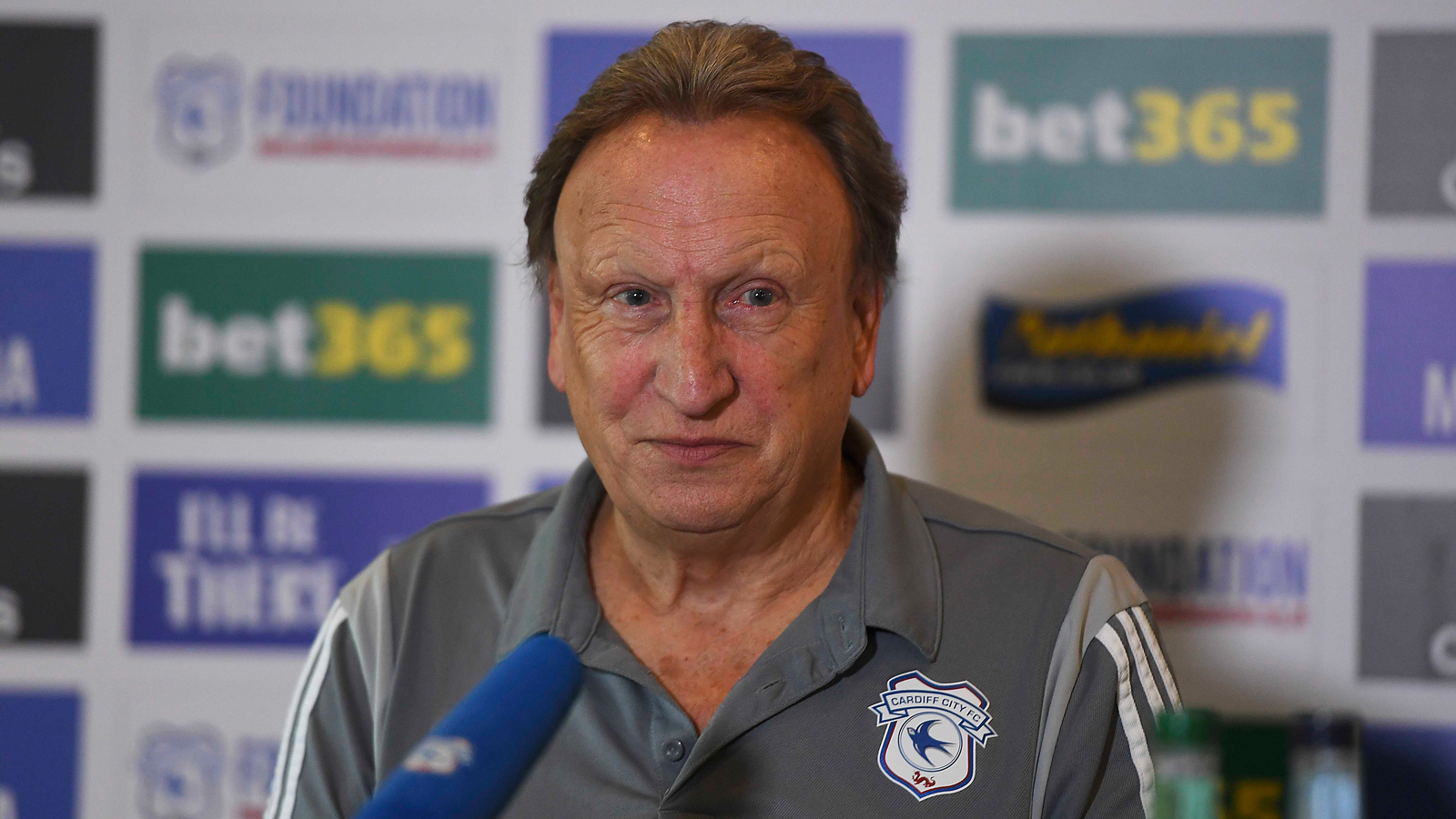 SHEFFIELD WEDNESDAY PREVIEW | WARNOCK
Speaking at Cardiff City's Vale Resort training base, Neil Warnock held a press conference previewing Friday night's clash with Sheffield Wednesday.
Ahead of three matches in nine days he described as "the toughest week we'll have all season" the Gaffer explained how he'll prepare his Bluebirds squad for the tests lying in wait.
"With all of the travelling involved, up to London on Tuesday, I'll probably have to look at using the squad," began Neil. 
"I usually work on one game at a time, but we've got a big week ahead of us and I think we'll have to use the squad over the three games.
"I think we can get better. I've been reasonably happy with quite a lot of aspects but we've got to eliminate errors. I think the next five games before the next break are difficult ones, and could stand us in good stead for where we are in the table."
A number of Bluebirds flew the City flag on the international stage over the break, picking up some excellent results. The Gaffer gave a quick update on their progress, as he continued: "They all had good results this week, with Canada beating USA and Leo [Leandro Bacuna] and Neil [Etheridge]'s teams drawing against decent sides. It's been a good week for them and that's given them a lift.
"We're training a little bit later to see if we can get Neil and Junior Hoilett back in for training today. Everybody has international call-ups so you just have to get on with it."
City would draw level on points with the eight-placed Wednesday with a victory on Friday evening. The Gaffer finished by looking forward to facing the Owls at Cardiff City Stadium.
"It's always nice for me to play against Wednesday, because I've got so many friends who are Wednesdayites," he added.
"It's that type of game where you're brought up on it, so it is special for me, although I don't think our fans will worry too much about the Sheffield United versus Wednesday derby!
"They're a decent team, they've had a good start and Kadeem [Harris] will be coming back too, wanting to do well. There are quite a few things that make this game exciting."
Can't make it to CCS for Friday's match? Click here to see Cardiff City TV's live matchday coverage...