West Bromwich Albion vs. Cardiff City | Player Focus: Robert Earnshaw
History
3rd October
Bringing to light a shared history between Cardiff City and West Bromwich Albion, we look at Robert Earnshaw's time spent with both sides, featuring an interview with the fan favourite City striker who scored goals aplenty for the Bluebirds during his time at the Club.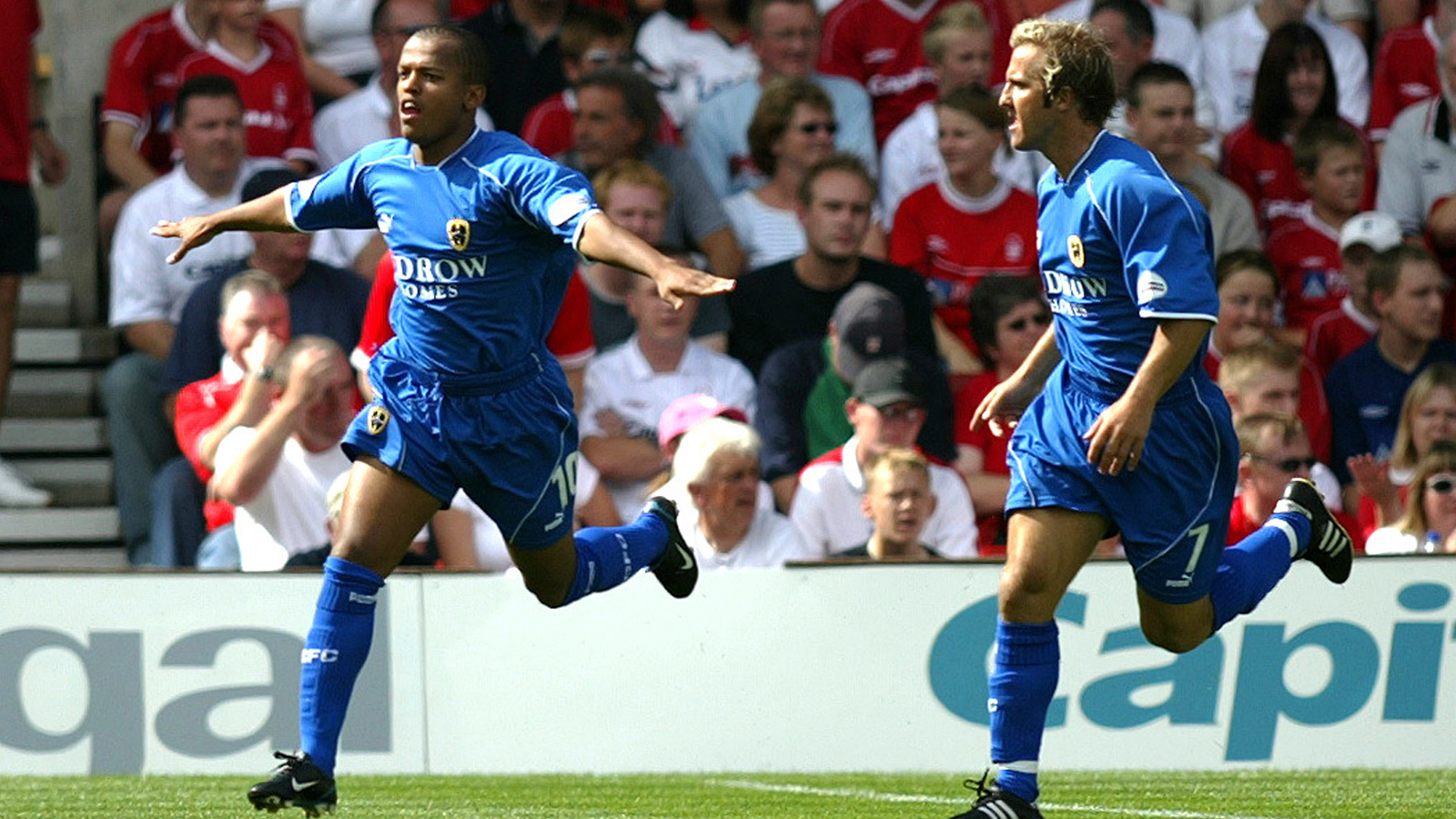 Born in Mufulir, Zambia in 1981 and raised in Caerphilly from the age of nine, Robert Earnshaw grew up dreaming of being a footballer. With Cardiff City being his nearest club, he naturally took an interest in the Bluebirds from a young age.
"Cardiff City were my local team when I was growing up, and with a lot of my friends at the time supporting the club I would follow how they were doing and pay attention to them.
The young striker's first involvement with the Club came unexpectedly, when Robert was a still teenager playing for his local youth side.
"I was playing for a local team when I was about 15 and just about to leave school. We would play our home matches in Trefforest as the side I was in played in the Pontypridd league, and as it turned out the field that we played on was the same that City's youth team would play on.
"When we played our games it would be on a Saturday morning, with the City youth team on the pitch next to us, which is how I got spotted.
"The youth coach at the time came over and watched our match as his team kicked off a bit later, and after I scored a hat-trick in our match he asked me to come to train with the youth team."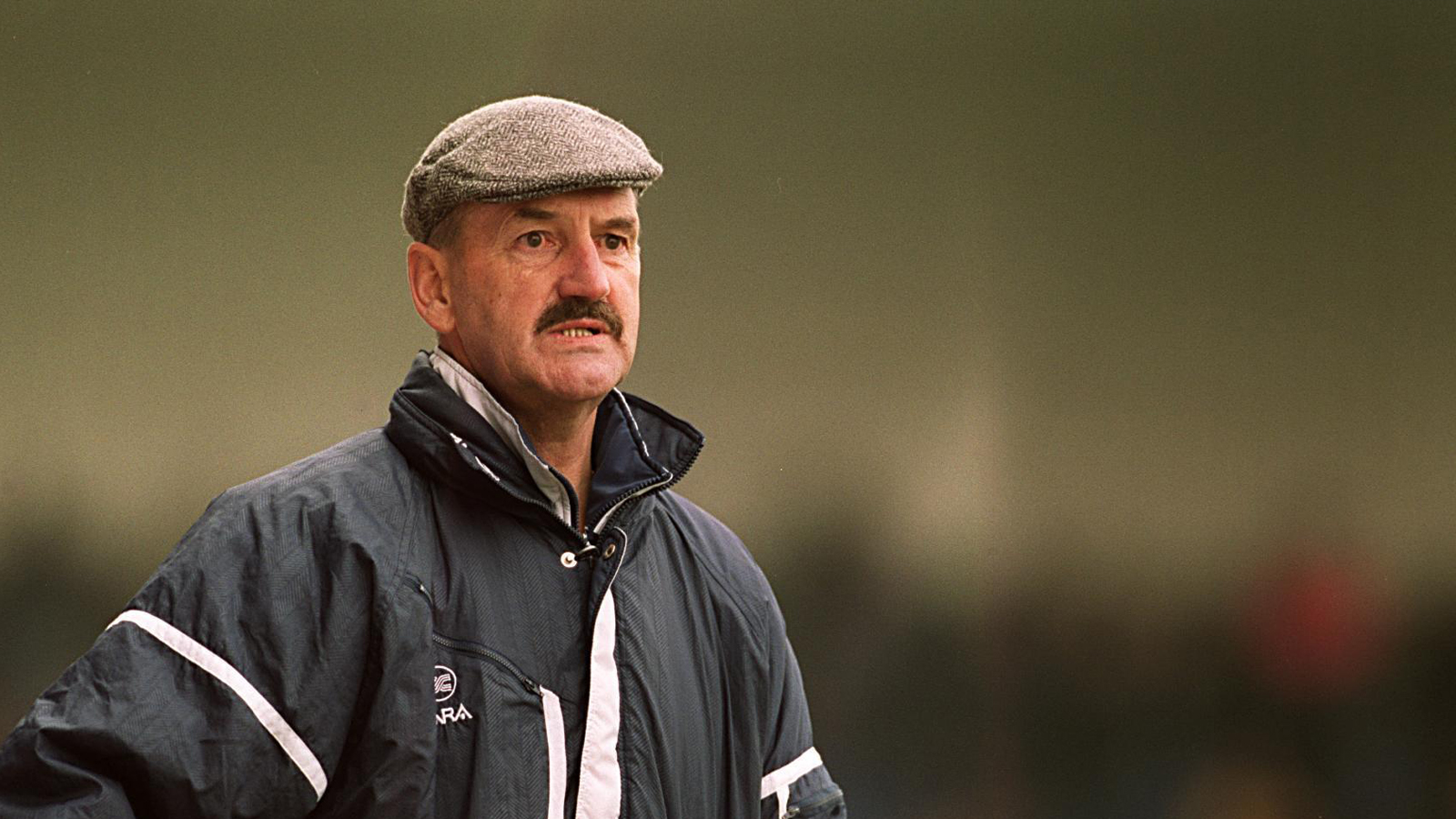 Earnshaw first played for City under Frank Burrows, who managed the Bluebirds between 1998-2000, which was his second spell at the Club.
Earnshaw made his debut for the Bluebirds as a teenager in March 1998 following a spell in the youth side, and remembers his excitement at playing for the First Team aged 16, as well as learning from his teammates both on and off the pitch.
"Going out onto the pitch at Ninian Park was amazing. I think that as an aspiring young kid who wanted to be a footballer and to do the best that I could, the feeling is really hard to describe.
"It was one of the most fulfilling feelings that you could ever have. I remember watching the First Team play when I was a youth player, and all that any of us wanted was to be out there on the pitch as a professional.
"When I was told that I'd be in the squad with that side it was such a big moment for me personally. Being given the shirt at that age and being told to go out there onto the pitch was a special feeling.
"I've always been a player who would try to improve and get better with every game that I played, and it was no different when I was a young player coming through into the first team.
"I'd always make a habit of trying to learn from all of my teammates at the club, including fellow academy players like Christian Roberts.
"Players like Lee Jarman and Scott Young were a big help to me in my early days at the club. Then we had one of our best players at the time, Jason Fowler, who I'm sure that a lot of fans still remember fondly. He was a good influence because he was a top player and had so many skills that I would watch as a young player.
"I spent so many years at the club and I played with so many people that influenced me. I was lucky enough to be a player that went from being a youth all the way up to making regular appearances for the First Team.
"We were up and down in the divisions throughout my early years at the club, so I got to be a part of several different starting lineups.
"I got to play with the likes of Graham Kavanagh, Willie Boland, Leo Fortune-West and Peter Thorne, but before that I had developed with an older generation of players.
"Coming through I played and trained alongside players like Kevin Nugent and Carl Dale, so I count myself very lucky to have been at the club and to have shared a pitch with so many different people.
"I learned as much from defenders as I did from my fellow strikers, it was a great learning environment to be in."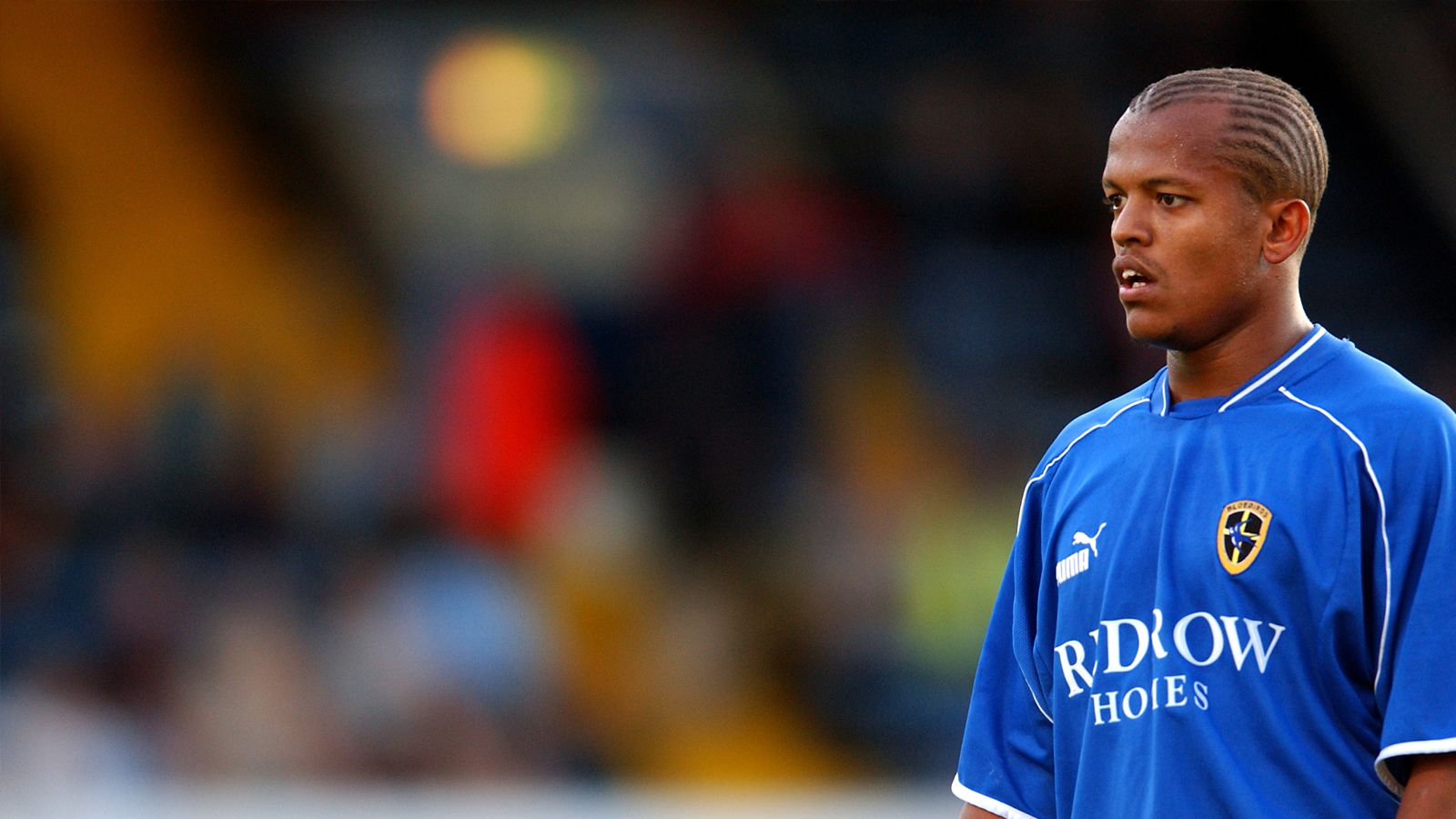 With 89 league goals scored in total for the Bluebirds, Earnshaw is the third highest scorer in all competitions in Cardiff City's history.
With his development on the pitch came Earnshaw's penchant for scoring goals, beginning with his first league goal on the opening day of the 1998/99 season.
"I think that fans still remember my first goal for City, that overhead kick against Hartlepool United. That was on my first start when I was 17, and I was pleased to be given my chance.
"Frank Burrows was the manager then, and funnily enough he was the assistant manager at West Brom when I joined them some years later, so it was great to play under him again.
"Frank sent me on loan to Greenock Morton to play some more matches as I was starting out at City. I was hungry to play more regularly, and he approached me with the loan move and said 'We're sending you to Scotland. It's going to toughen you up'!
"I was happy to go there and play for them, and then when I came back I had a real chance to play First Team football for City again.
"I tried my best and progressed in that side as I started to score more goals, which I was really happy about."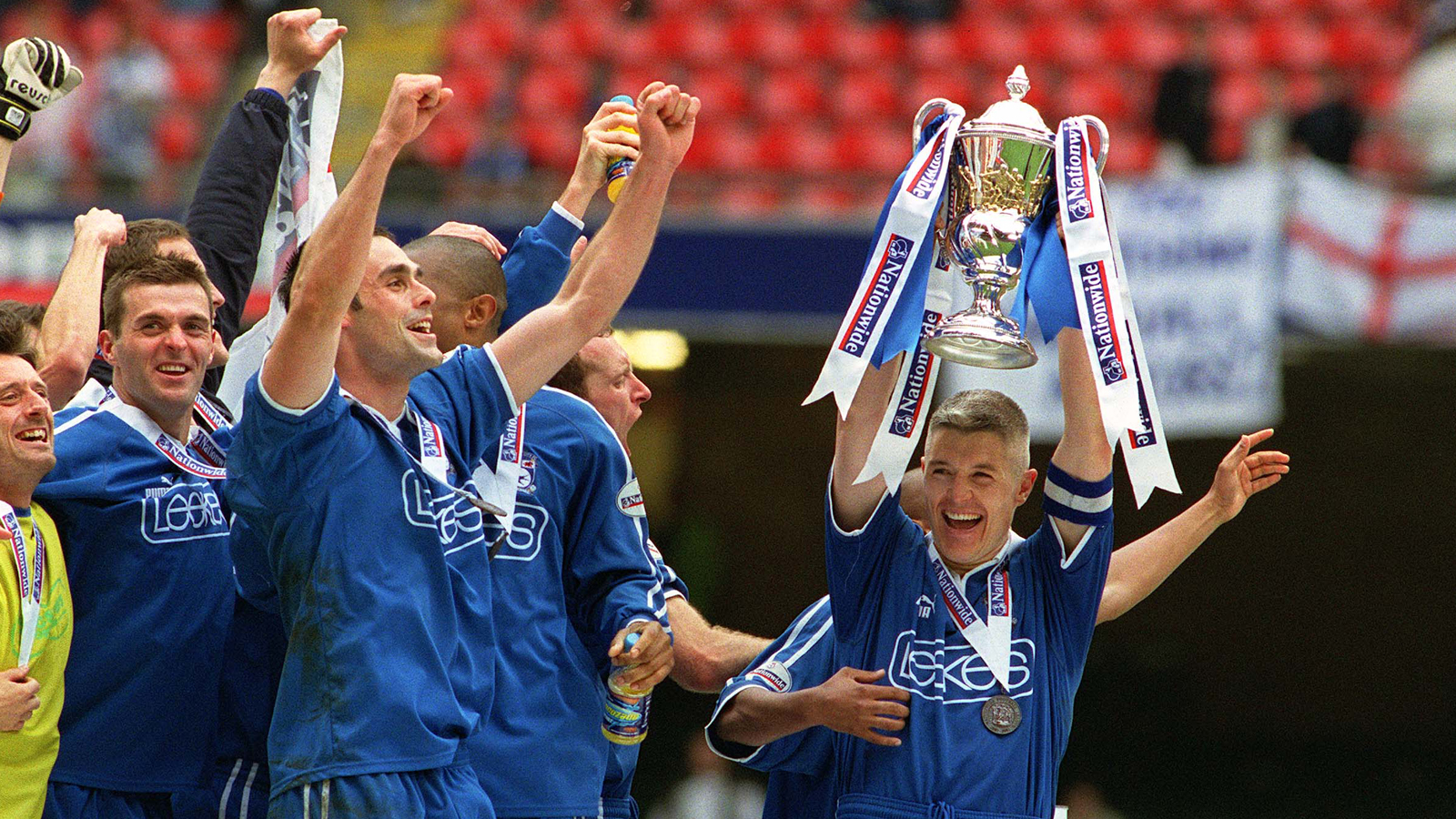 Cardiff City captain Graham Kavanagh lifts the 2003 Second Division Play-off trophy following City's 1-0 victory over Queens Park Rangers, securing their spot in the First Division (now Championship).
Earnshaw scored 105 goals in 205 appearances for the Bluebirds before leaving the Club in 2004 for West Bromwich Albion. During his time at Ninian Park, the striker had seen the side progress from the fourth tier into the second, and had broken a club record with 31 league goals scored in a season, which remains unsurpassed. 
"It was a tough decision to move to play for West Brom, but at the time I knew that I wanted to play in the Premier League. I was lucky at West Brom to have some amazing experiences and play against some of the best players of all time.
"West Brom was a good club to play for, they had just moved up to the Premier League by the time I joined them and I enjoyed the experiences, including my debut, which was against Liverpool!"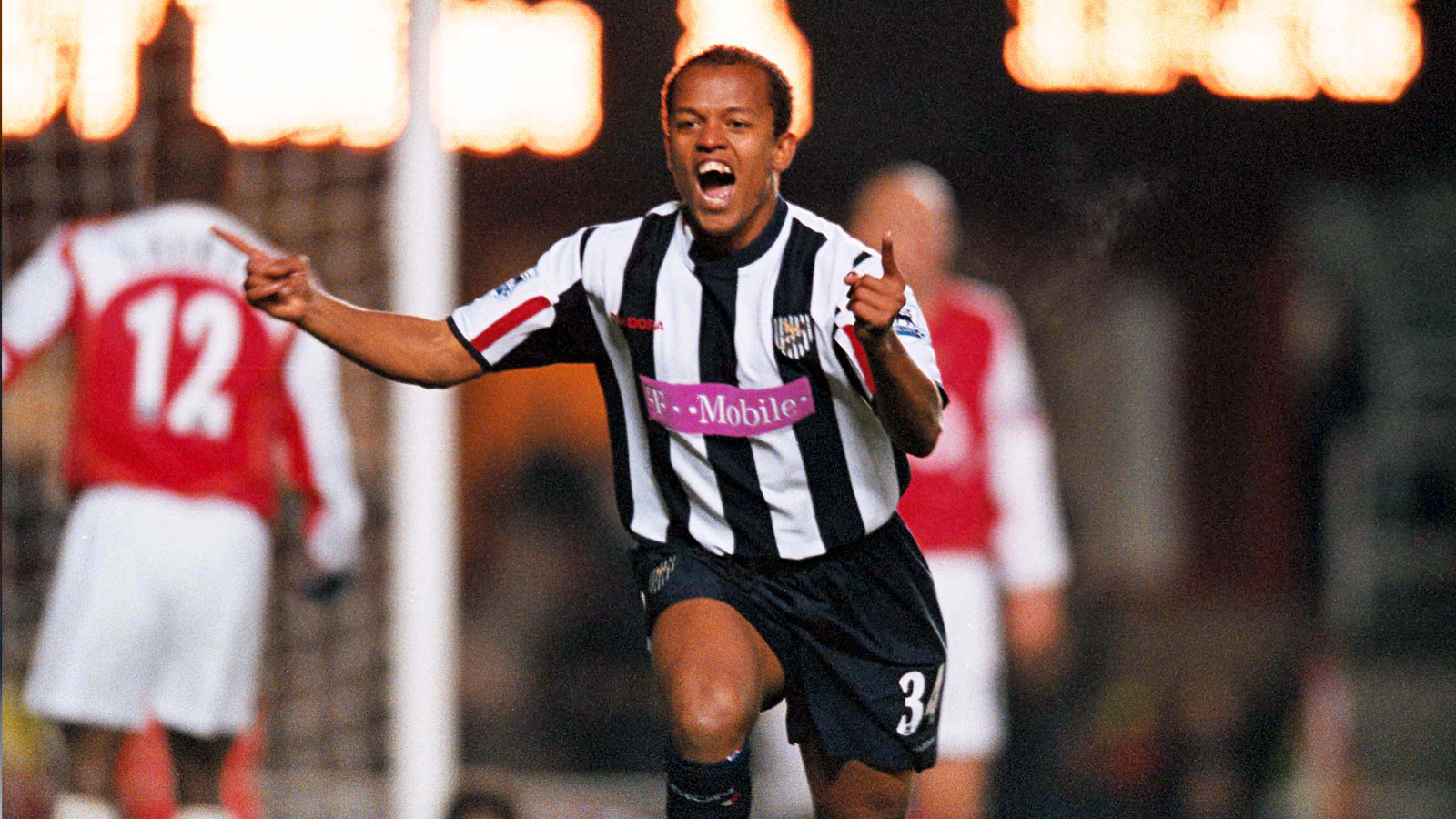 Robert scored 11 Premier League goals for the Baggies during his first season with the club.
The striker was the Baggies' top goalscorer in their 2004/05 Premier League season, and following spells at Derby County, Norwich City and Nottingham Forest, he returned to Cardiff City in 2011, scoring a further four goals in 22 appearances for the club where it had all started for him.
"It was special to return to Cardiff City, they made me feel like I was a part of the club. The memories were still there, and coming back felt brilliant.
"At the time it felt right, and I wanted to come back because I loved it so much. I've always loved playing for Cardiff City. I loved putting the shirt on and going out on to the pitch, and when I returned it was exactly the same.
"The fans hadn't changed, they'd remind me about all of the good times that I'd had there; the goals and the hat-tricks that made my time at the club so memorable."
Now the assistant manager at USL Championship side Fresno FC, Robert Earnshaw remembers the time that he spent at Cardiff City fondly, particularly the relationship he enjoyed with City supporters.
"I've always felt connected with the fans, and I wanted them to feel excited whenever they watched us play. They were always amazing in supporting us every week, and I felt closer to them as I grew up playing for the club.
"I was always surprised by the energy that they brought to every match from the stands, and to this day I'm amazed at how much they remember from my early days playing for the club.
"I still keep up to date with City's matches and to this day I watch them whenever I can."