Why I Love the Game | Sol Bamba
First Team
24th April
The Bluebirds squad take a trip down memory lane, telling us how they fell in love with football...
My first memories in football… 
Watching football with my dad back in 1993/94 – that's how I fell in love with British football.
At that time, Italy was the best league in the world but it was very tight, usually 1-0. So, my dad used to watch the Premier League. 
He'd say that he loved it because the score was always something like 4-4 and you never knew who was going to win. He used to love that.
It's funny that I went on to be a defender! Like every kid I wanted to score goals. I started off playing up front and was doing OK. 
But when I needed to find a position at academy level, I was a defensive midfielder. Fortunately, one day the centre-half missed the bus, I played there, had a good game apparently and the rest is history. 
I used to follow…
Paris Saint-Germain, of course. I was born and raised around Paris so always followed the side that I called the best club in France.
I was fortunate enough to go on to play for them, from when I was ten years old up to the age of 21.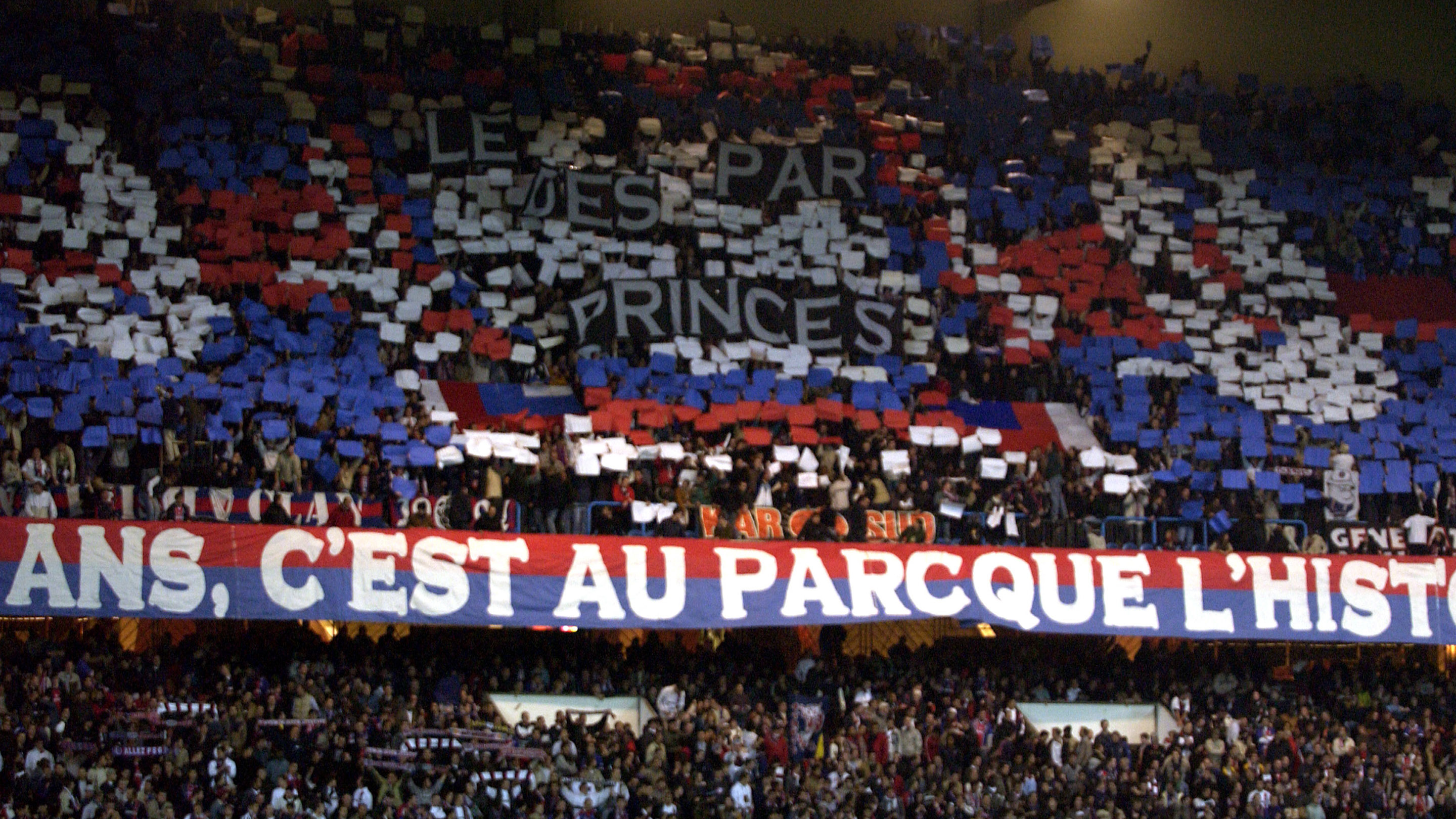 My first club…
I played for Paris 11 near my house for two seasons and then went to play for Paris FC. A lot of scouts from all over France used to come and watch us. From there, Paris Saint-Germain came and asked me to play for them.
There were other interested sides like Auxerre and Monaco, but my mum said it was too far. She would let me play in Paris because I could be back at home on the weekend! 
My favourite boots… 
When I started playing for Paris 11, they had a partnership with the city council. We used to get a voucher to go and get boots for free. 
I remember going with my mum and dad to pick some of my first ones – they were adidas Copa.
I wanted to get colourful ones but my mum said you have to keep it simple and get black boots. If you're bad in colourful boots, people will notice more – that's the first and best advice my mum gave me about football!
The first game I saw…
I used to follow my brother. He was a good player but had a very bad knee injury.
He took me to the Parc des Princes to see Paris Saint-Germain. I can't remember who they were playing but I remember George Weah and I fell in love with him as a player.
That was my first big memory. From that day, I wanted to be a footballer because I wanted to be like him.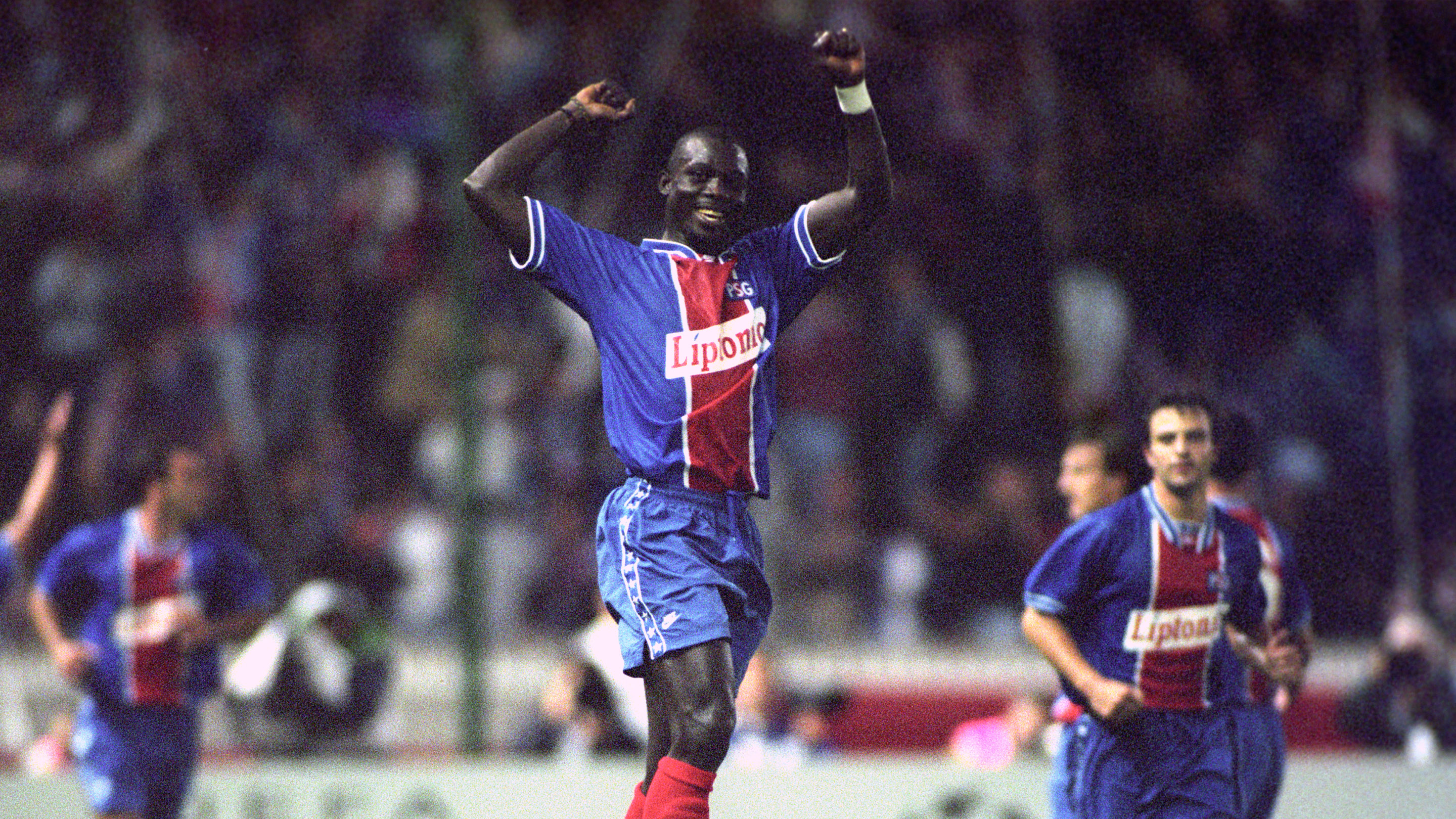 My heroes… 
100%, Weah. 
I had a few others like Lilian Thuram, who I was fortunate enough to meet. When I was 16 at Paris Saint-Germain, I went to Italy and played with Juventus for six months and he was there to look after me. I used to watch Marcel Desailly and loved Laurent Blanc as well. 
But the main one, because of those first memories at the Parc des Princes, was George Weah. I was fortunate to meet him too, when I was at the 2010 World Cup with the Ivory Coast. 
People say don't meet your heroes, but for me it was a pleasure. For all of those years, it was my dream to meet him and tell him how much I loved him. I managed to do that.
The best match I've seen…
In the 1993 Champions League Final, Marseille beat AC Milan. They are still the only French club since then to win the Champions League. I was young at the time and it was one of those moments I realised I wanted to play the game.
Obviously, over the years there have been so many great games. But it's easy for me to pick that one, because it was an early, special memory of a big competition.
My favourite stadium… 
It would have to be the Parc des Princes.
Growing up as a Paris Saint-Germain fan and seeing so many matches on TV, it was amazing to go there to watch games, let alone to play for the club and train there.
For me, it's the best stadium in Europe.
The best match I've played in… 
I would have to say the game against Reading, when we went up. Don't get me wrong, it wasn't a classic! It wasn't about the game though; it was about the whole day.
The whole of my family came to see the game: my mum, my dad, my missus' family, all the kids and everything! It was a special day and we managed to get up.
I always dreamed of playing in the Premier League, so I have to pick that one.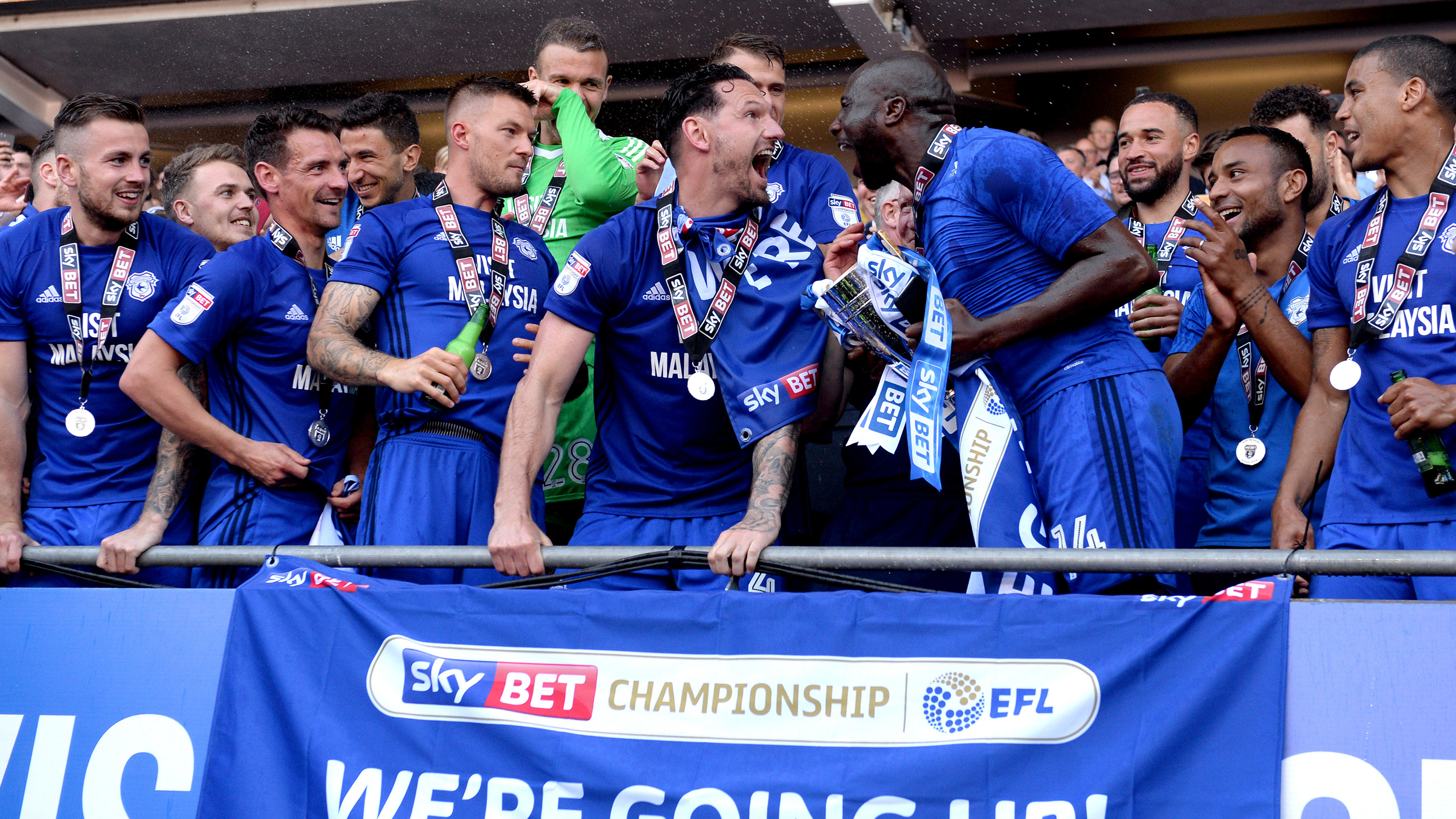 My family... 
I have to give big credit to my mum and dad. Without them, I wouldn't be where I am – not just in football. 
The person I am now, the way I conduct myself and the way I raise my kids is all because I had a very good base from my parents. 
Like a lot of people, we didn't grow up in a very nice area. It would have been easy to go a different way, but for me and my siblings to do something with our lives is credit to my parents.
The best goal I've scored… 
Brentford away was a special goal and wasn't easy. Even now I don't know how I managed it! 
While that is the best one I've scored for the Club, the most important is my first against Bristol City.
It was my first game, I'd just arrived and you want to make a big impression. We won the game, a local derby, and it was the perfect way for me to introduce myself to all of you guys and the fans. It was a special day and a special goal.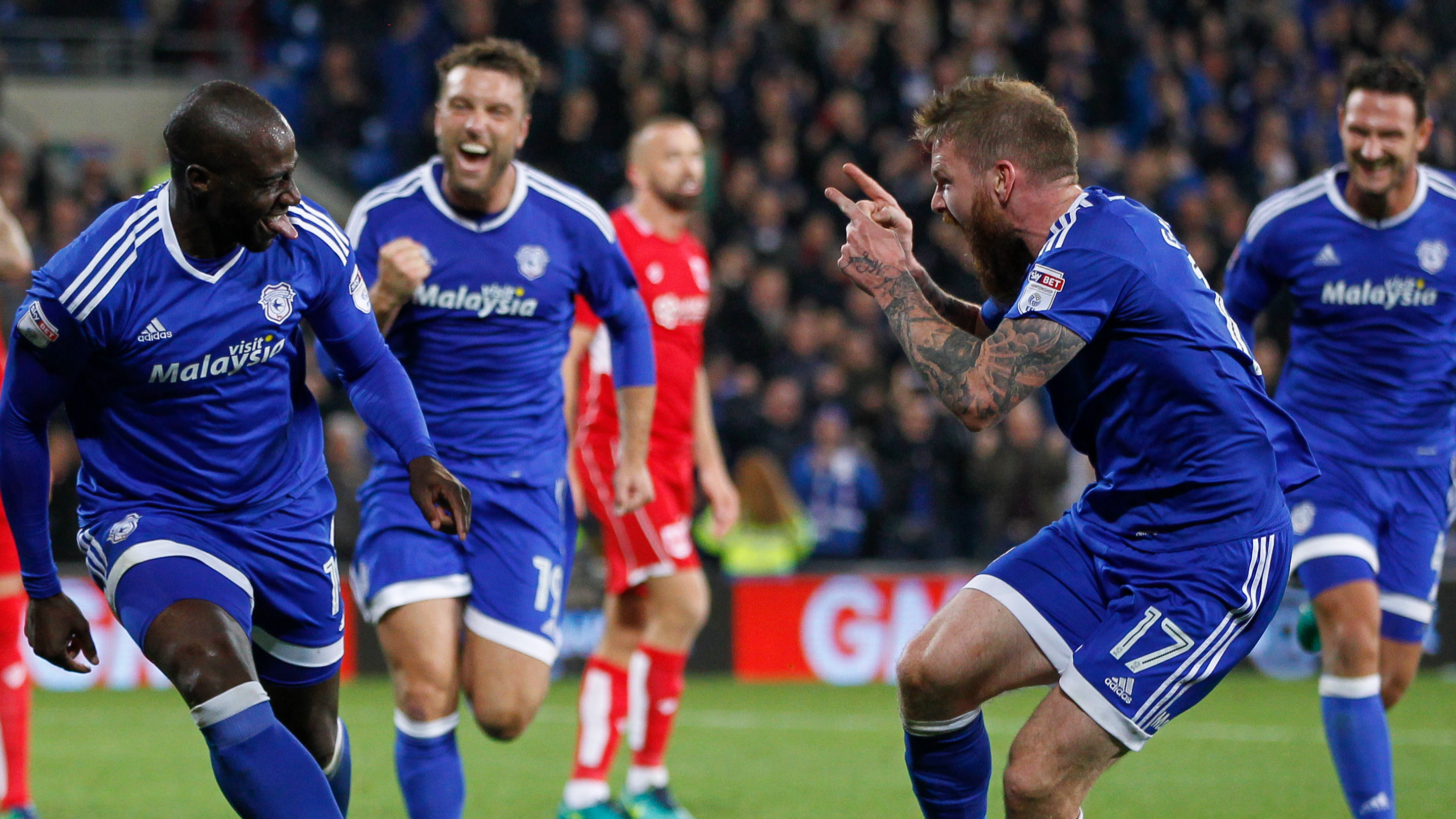 If I wasn't a footballer... 
I think I could have been anything! I always talk to my missus about how I want to be a doctor, a lawyer, but she always laughs at me and says: "No chance!"
When I started school, my mum said I should be a doctor. She said I have a good heart and like to help people. I told her there's no way, as you have to go to school for years, which isn't for me.
I was fortunate to play in an academy from 10 years of age, so didn't have the chance to think of anything but football.
I'd still like to think a doctor, though! 
My favourite thing about football…
Football is about discipline, tactics, caring about your teammate and the responsibility of your position. I think that reflects back onto life, with the way you should conduct yourself.
When you win a game and score a goal, there's no better feeling. That's the same when you've got a target that you reach – whether it's promotion or a cup, et cetera.
Also important is that camaraderie in the dressing room and around the Club, along with the relationship with the fans – particularly for me!
For all of those reasons, football is a special sport.