Youth Development Week | The Coaches' Perspective
Academy
10th February
Within Cardiff City FC's Academy, members of the coaching staff strive to lead and develop their young players so that they can progress to be the best version of themselves, both on and off the pitch.
From a young age through to adulthood, players learn and grow during their time with the Club, and wouldn't be able to do so without the tireless efforts of the coaches who help them along their footballing journey.
Speaking to members of the Academy's coaching staff, varying across different player age groups, we learn of the challenges posed this season and the steps taken to overcome them, with a view to what the future holds...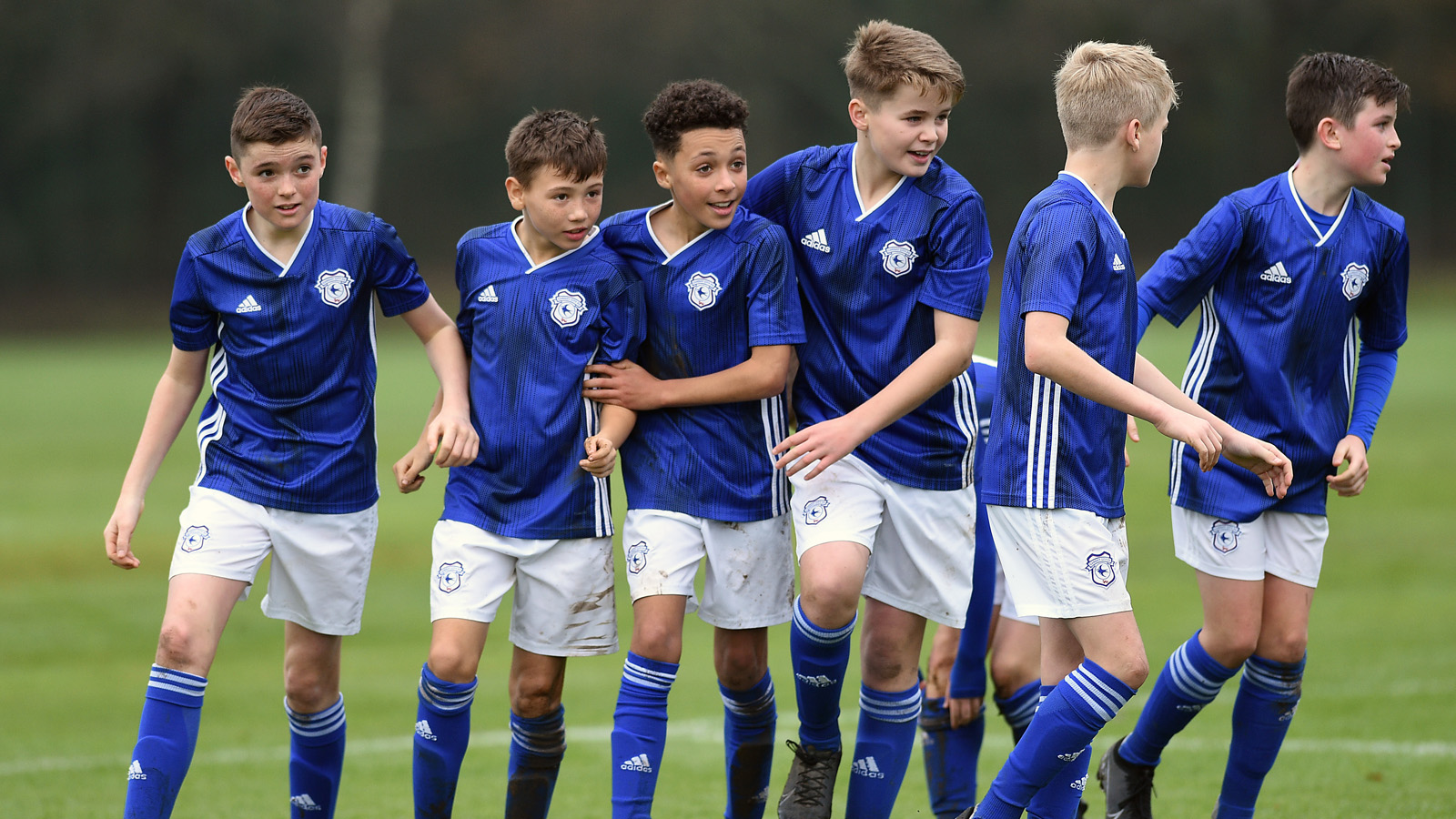 Lead Foundation Coach - Lawrence Hallett
Having been with the Club in a full-time capacity since 2016, Lawrence's initial involvement with the Academy began nearly 15 years ago, coaching on a part-time basis within City's youth setup. 
As Lead Foundation Coach, Hallett now oversees the development of young Bluebirds whose ages range between the U9-U12 levels.
"In my first day at the Club, one of the players that I coached was a young Mark Harris," began Lawrence. "There are quite a few more players in the First Team now that I worked with when they were younger.
"There are some challenges that are unique to coaching players of such a young age. I would say that you would try primarily to impart knowledge on them, and keep them uplifted when maybe something hasn't gone the way that they'd like in training or whilst playing.
"This season has been challenging in part with the COVID restraints, and it's demanded that we are imaginative and driven to fulfil our programme to the standards that we've set.
"Despite that, we've managed to organise a match nearly every week this season, playing the likes of Chelsea, Arsenal and Crystal Palace. For us, it's been about exposing them to these experiences, and looking for progress there.
"Looking back at that period from August through until the Christmas break, we've managed to give them some good experiences against other clubs, which is a big positive considering some of the restrictions that we've faced at times.
"This season, it's been fantastic to see the boys coming through into the First Team, who have been at the Club since they were young children.
"Maybe we've played some small part in that journey, and there's certainly a bit of pride in knowing that we were there at the start for some of these young men.
"It's fulfilling to be in this role at the Club, and myself and other coaches at this level are hoping for more of it to come in the years that follow."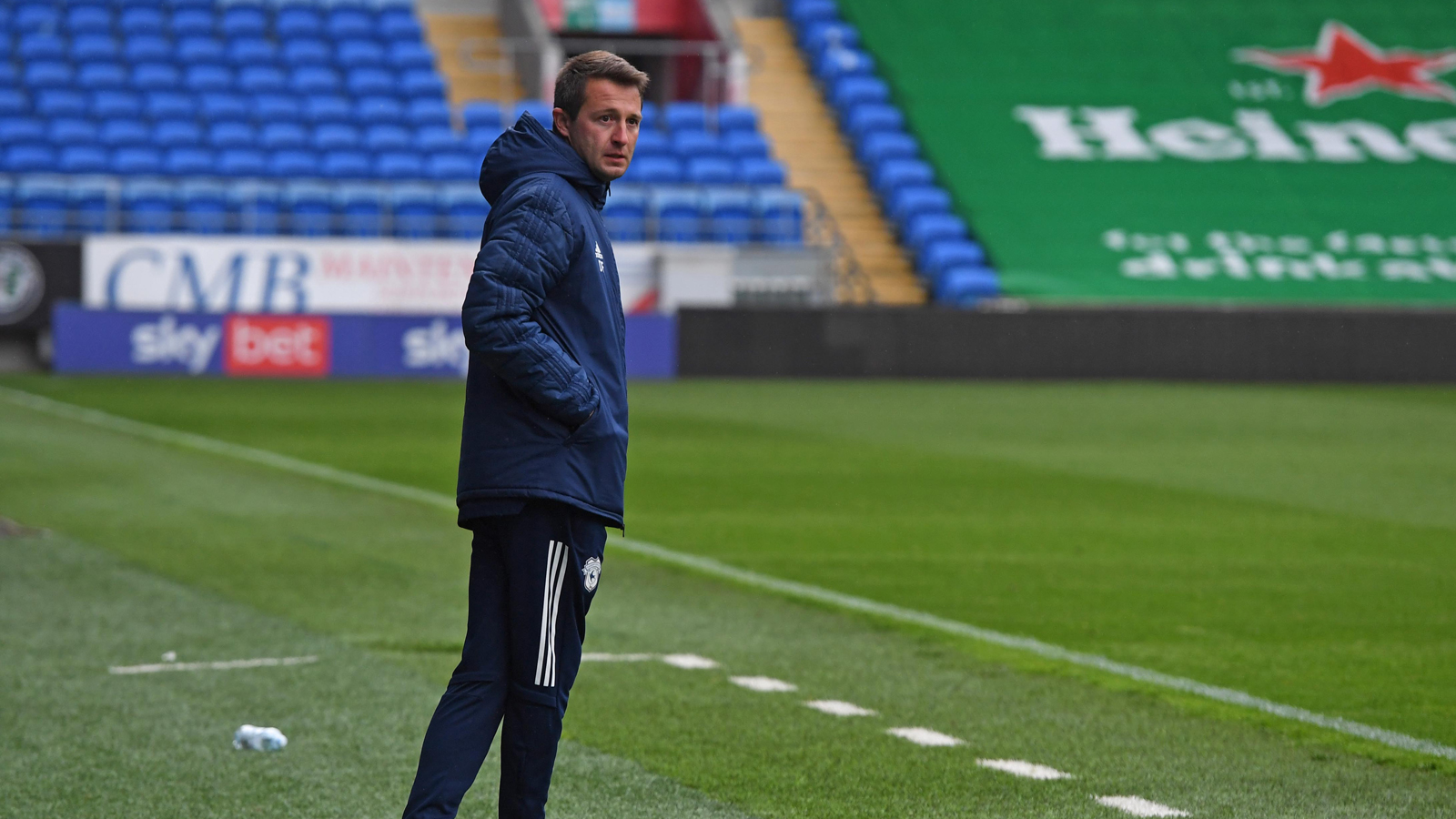 Head of Academy Coaching - Dane Facey
Recently appointed as the Head of Academy Coaching, Dane Facey began the current campaign as Lead Youth Development Phase Coach.
Beginning the season coaching the young players in their final stage before becoming scholars, Dane reflected on the work done so far this season, before looking ahead to what the future may hold.
"As players develop physically into their teenage years, there's a shift in focus that we bring both on the pitch and off it," said Dane. "While we're working on a programme that supports a model for training and in games.
"What's really important at this level is looking at all of the disciplines involved in youth development. Working closely with the medical, sports science, education and player care teams, we get as much information on the players as possible, and regularly look to see that the programmes we deliver are targeted in the right way for each individual person.
"This season, our programme wouldn't have been able to work as it has without the support of a dedicated group of staff, both full-time and part-time. They've made working with players easy, in a way, whether that was face to face or remotely. 
"That hard work has meant that we've been able to keep the lads engaged, focussing on what they're hoping to achieve with us.
"Being flexible in our work has been important this season, especially with monitoring development online if face-to-face sessions have been unavailable. We've been lucky enough to get on the grass as much as we could this season, and with COVID hopefully subsiding we want to continue where we've left off, and keep striving to achieve goals that players have set for themselves.
"It's a long journey still from the U16 age group to First Team football, but moments like seeing players you've worked with like Isaak Davies score his first league goal and having the crowd sing 'he's one of our own', it sends goosebumps up your spine!
"It's great to see Academy players doing so well, and I'm really confident that we've got many more in the pipeline just waiting for that opportunity to do the same."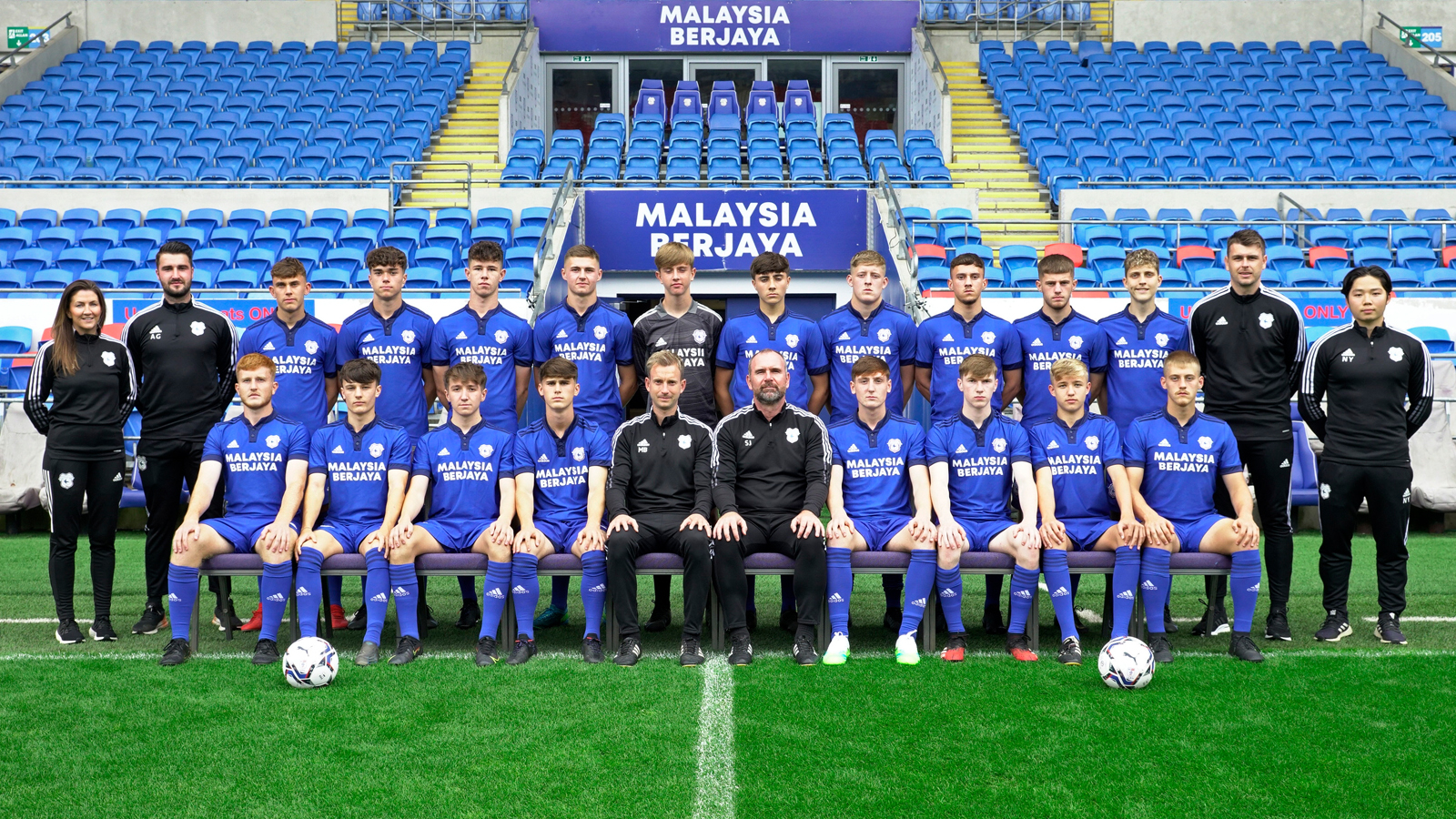 U18 Coach - Steve Jenkins
Since joining the Academy at the start of the 2021/22 season, Steve Jenkins has relished the experience of coaching within City's youth setup.
Initially working alongside Matthew Bloxham at U18 level, following Steve Morison's appointment as First Team Manager the pair stepped in to lead the U23 side, prior to Darren Purse's appointment in December 2021.
"I'm really enjoying it so far," said Steve. "I knew the setup that I'd be joining when I first moved to work for the Academy, and have been impressed by the different areas that comprise the development of our young players. 
"My first four to six weeks were really interesting, as I saw how the programmes that the Academy run are put together, both on and off the pitch. Meeting everybody around the place was enjoyable too, of course.
"The difference in standards now compared to even a few years ago is massive, and it can only be good for the young players. The work that goes into their development really does function so that they can become the best version of themselves that they can be.
"The hope is of course that some of them will go on to put on the First Team shirt for Cardiff City, or if not then for other clubs at other levels.
"Having left my previous job at Barnet, I really wanted to work with young players again. It had been one of the most enjoyable roles for myself when I was working with them at Hereford, and it was what I wanted to focus on. 
"The opportunity to work with Cardiff City's Academy arose, so I went for it, and my main goal is to make a difference. There are some really good coaches at the Club, and I think that the balance of experience across the age groups is really good.
"I've got over 30 years of experience from playing and coaching in football, so hopefully I can use that to help develop these younger players."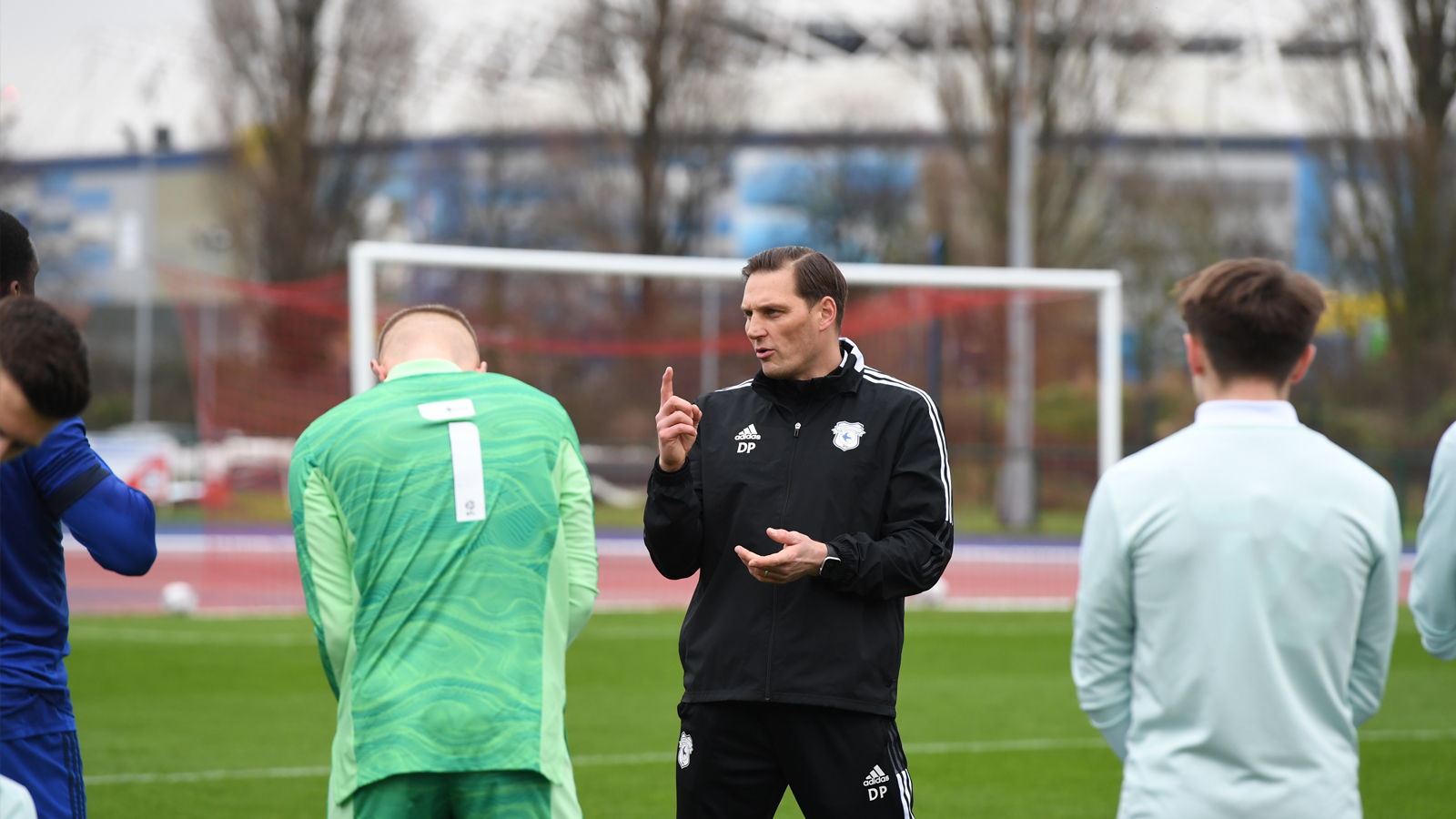 U23s Manager - Darren Purse
Having linked up with the Bluebirds in December 2021, Darren Purse's reintroduction to the Club comes following several years coaching within Oxford United's youth setup. The former City skipper is another member of the Academy's coaching staff with experience of playing in the professional game.
"Joining and taking the role as U23s Manager, with previous experience working with younger age groups, there is certainly a need to adjust in coaching style," said Darren. "I've found that the main thing is getting the communication right with the age group that you're working with. It's perhaps the biggest challenge of coaching at any youth level.
"Before I got the job I spoke with Steve Morison and David Hughes, so that we knew that our ideas aligned and where I was in my own coaching journey matched with the Academy's development. I think that there is an ethos throughout the Club for how we want to develop and play, and hopefully the Academy can buy into that, continuing to provide players who can be in and around the First Team on a regular basis.
"It's the groundwork of any Academy, to get players involved with the seniors, ready to be called up at any given time.
"Adapting is part and parcel of managing matches at U23 level, whether you're fielding First Team players who are looking to get back in to regular action or starting a team featuring several lads from a younger age group the next week.
"Making the most of those situations for the individuals as well as for the team environment can be a challenge, as you want everybody to get something from each match for their own development.
"Helping these young players develop into senior players is why any coach would step into a role such as this. I think about when I was a young player at 17 or 18 years of age, and the people who pushed me through, helping me along the way in my career.
"We're not looking to produce players who come in, make their debut and that's them done. We want to go on to produce players that come in and go on to have careers in the game, starting with this football club."