Youth Development Week | Dylan Rees & Tommy O'Sullivan
Academy
14th February
During Youth Development Week, we highlighted the behind the scenes work that goes into crafting players at Academy level.
We also spent time catching up with two different former Bluebirds to discuss their experiences of our Academy, and how it helped them move forward both inside and outside of football.
Here are their stories...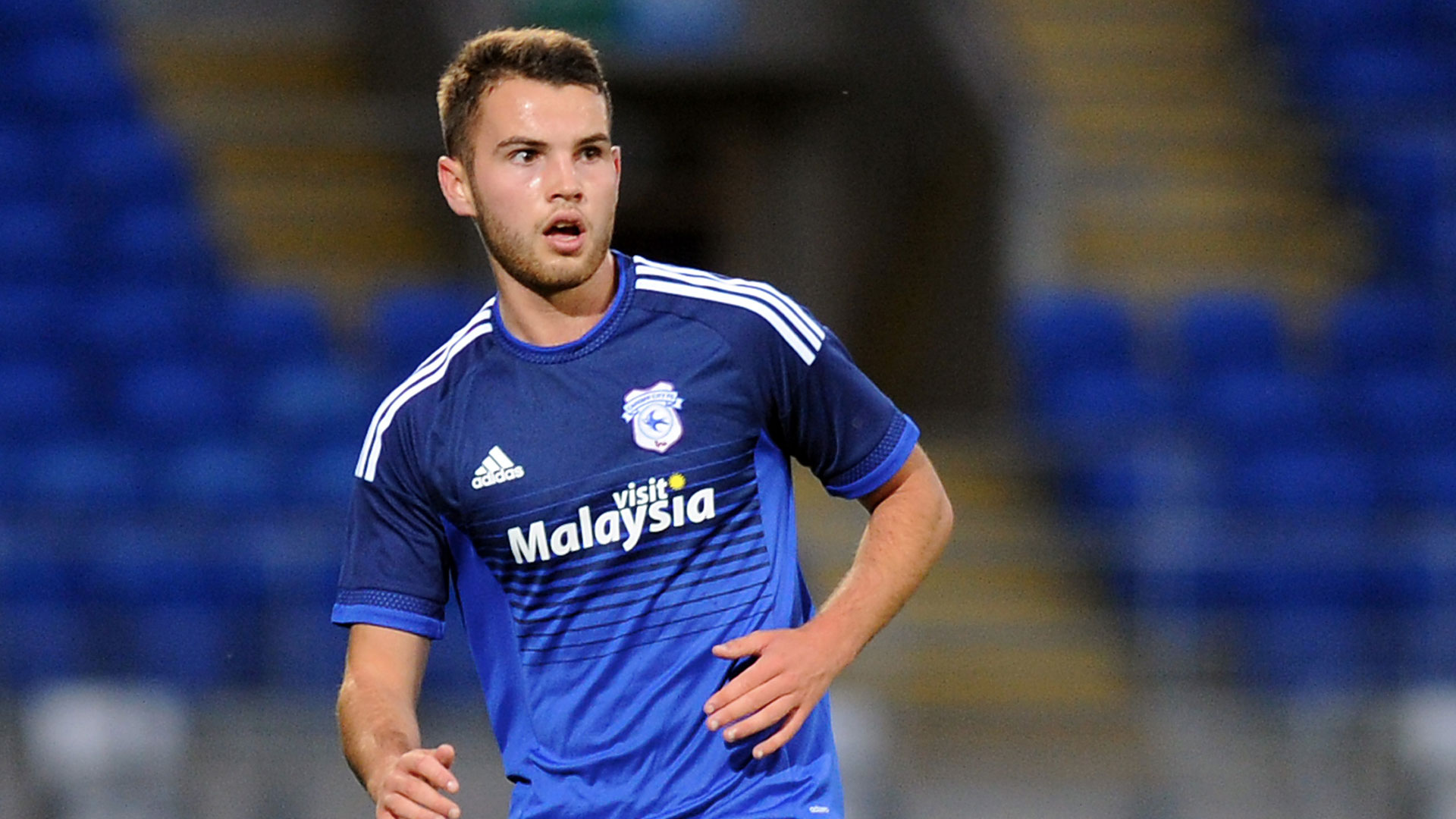 Dylan Rees
A right-sided defender, Dylan is currently a PE Teacher, and playing football for Haverfordwest County in the Cymru Premier.
"I started at the age of ten. I was in the Cardiff City development squad in Carmarthen prior to that. I worked my way through the age groups. I was lucky enough to get a two-year scholarship when I was 15 or 16. I moved away from my hometown and moved into digs in Fairwater with a nice family and was playing football full time. It was the dream. One year in though, during my second pre-season, I had a nasty injury on my left knee. It was when I first thought about applying for University.
"Luckily enough, I had a nice recovery and I was up playing with the U21s six months earlier than I should've been really. I was offered a one-year contract with the U23s initially, and I really enjoyed that. Being up at the Vale Resort, where the First Team train, you're in the First Team environment and training with them frequently. It was a challenge but something I enjoyed and relished. I ended up getting another six months after that, but my time at the Club came to an end in January 2017. It's great to see there is more of a pathway now. It's a shame it wasn't our lot, but I wish all the boys doing it now all the best. That's football, really.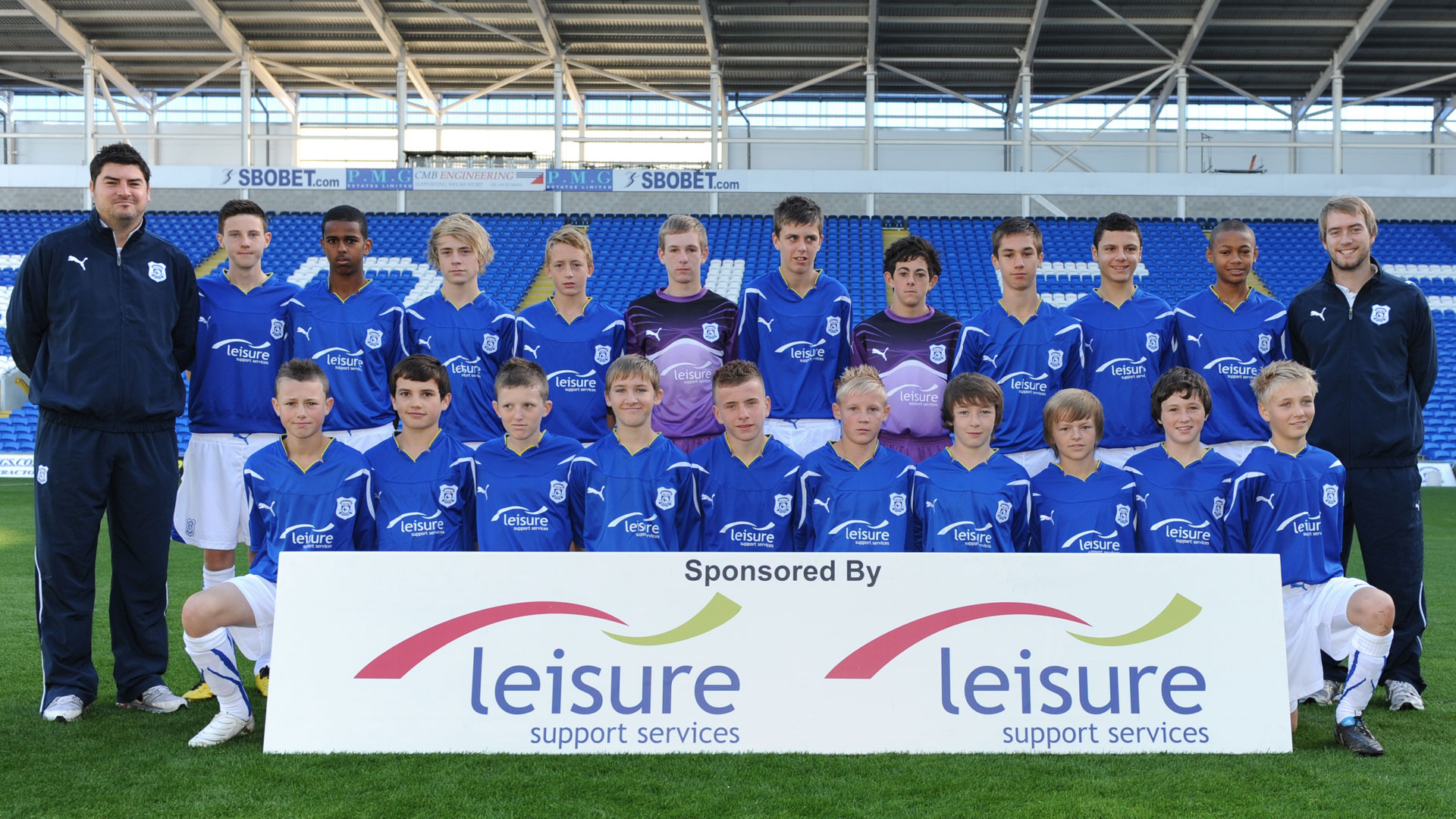 "The education team at that time were fantastic. Steve Ellis helped me with my applications and connected me with universities and the people I needed to speak with, and the same with Matt Griffiths and all of the education department.
"Players can take it differently. Players can think that taking a second option is saying that you aren't good enough. But it isn't that. It's about helping in the long term. Football can be a short-term game and a nasty injury or unfortunate moment can really put people back. It was always suggested at the Academy to look at your options and pursue applications into your interests.
"My parents also always encouraged me to have a plan B. My back-up plan if I didn't make it as a professional footballer was to be a PE teacher, and I started that path at the age of 20. It was something I enjoyed thinking about. I had a great relationship with my PE teachers during my school days and it helped me when I was leaving home to come and train in Cardiff. They were always so supportive, and I wanted to help the next generations if that opportunity came my way.
"I spoke to Christian Edwards at Cardiff Met, who was a main link between leaving professional football and going to university. He had an ambition to create a team of students to compete in Europe. We were top of the league at Christmas in my first season there and in my second year we got into the Play-Off final, I scored a penalty in the shootout and then we were playing in the UEFA Europa League qualifiers that following year. It was such an amazing experience. Something I put right up there alongside playing at Cardiff City. I played 90 mins away in Luxembourg, but we lost 1-0. We won at home and I scored the winner, but unfortunately we went out on away goals, 2-1. It was heart-breaking, but we were all still so proud of the achievement. A few months before our European ties, I'd got a Wales C call-up and played against England in Telford. I was re-called up as well but then COVID hit.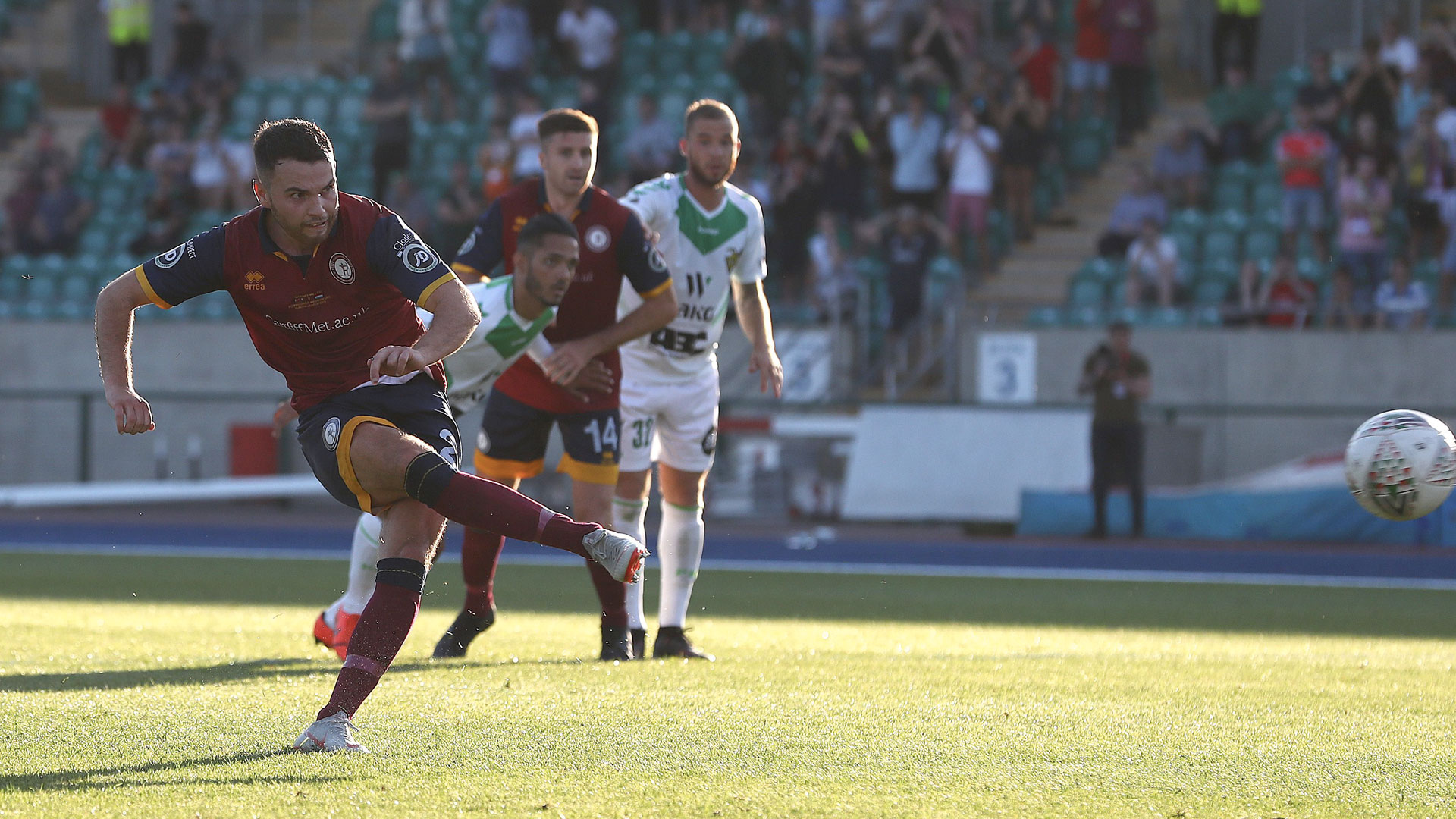 "It can be a tough balancing act, playing and teaching. I did my PGCE in PE last year. I was lucky enough to get a teaching job back home and signed for Haverfordwest. It is adapting to being back. I bought a house and I'm getting married next year so it's all coming thick and fast.
"The new manager at Haverfordwest County has had a real impact on us footballing wise. It's a completely different philosophy, which I think the boys are reacting to really well. There are a lot of good players in the Cymru Premier. It can be a feeding ground for former pros, like Jazz Richards in our team. He's played in the EUROs and played in the Premier League. Not only that, it is also a place for young professionals looking to find their way back into the full-time game.
"You look at James Waite, who has gone from Penybont to Newport County and Macauley Southam-Hales from Barry Town to Fleetwood (now with Stockport County). It's great to see."
Tommy O'Sullivan
Tommy is a creative midfielder, who is working as a part-time coach with City's U15 & U16 sides while completing his degree in Strength & Conditioning at the nearby University of South Wales. He's also playing for Gloucester City in the National League North.
"I was in and out of the Academy from the age of nine and eventually signed when I was 12. I progressed all the way through the age groups to be in and around the First Team. I was fortunate enough to play with some great players. It was a great setup. There were a lot of changes in a short space of time while I was there, but I enjoyed coming through. It was amazing to be local and to play for the Club.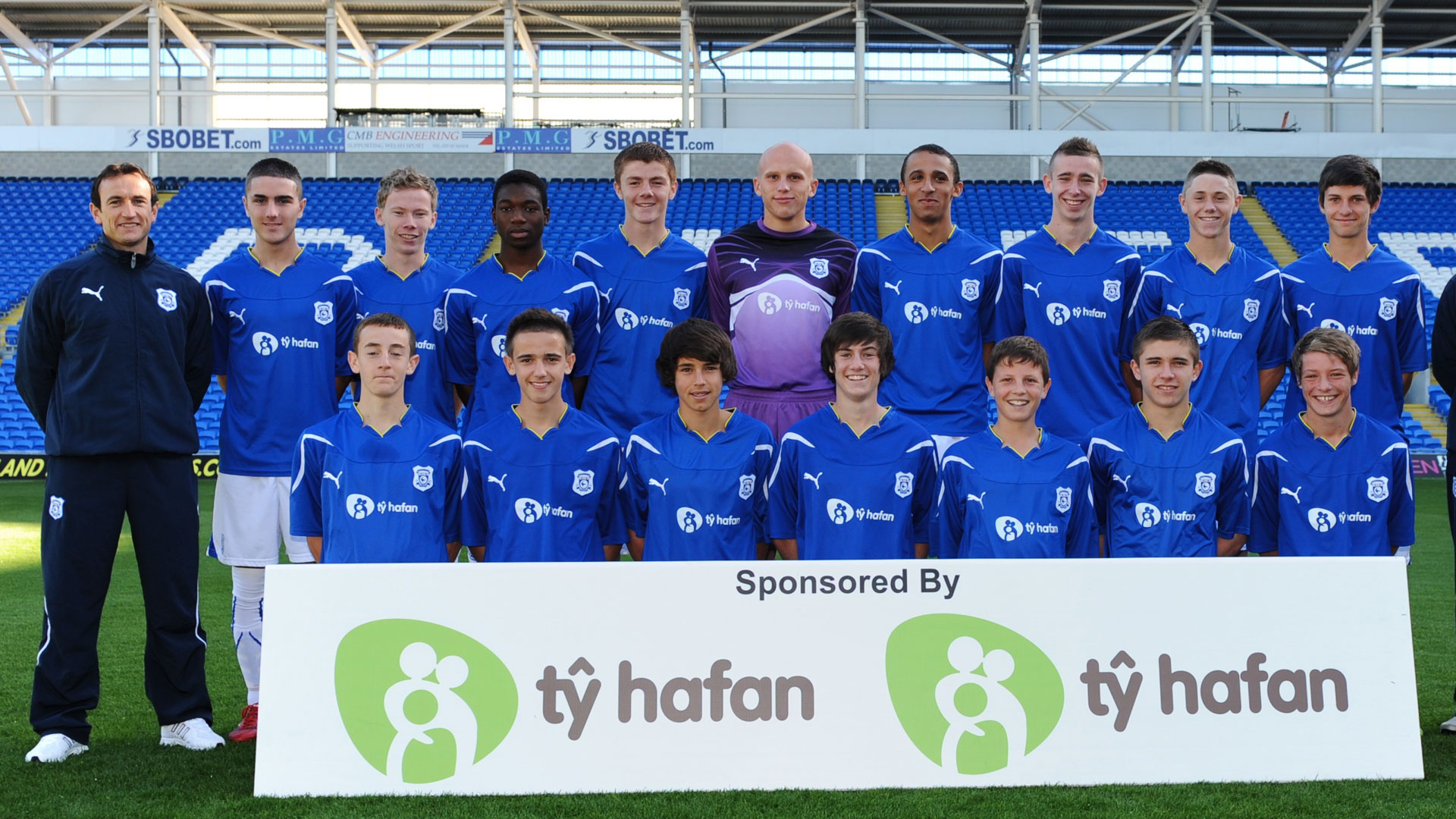 "As a player, I had a keen interest in the S&C side. Mike Beere was our U21 S&C coach at the time and I was always trying to learn more about strength and conditioning. I started my coaching badges while I was still at Cardiff City. When I was with the U21s we were encouraged to start thinking about the coaching side. A lot of the First Team players were doing the badges at the time too and we all thought it was a great option to have, so I've had my B Licence since those days.
"I'll consider my A Licence once I'm through university and looking ahead to the future. I'm in my final year at USW and in the process of my dissertation. It's a nice easy walk from the USW building to the Academy pavilion. Once I've completed this course, I feel I'll have another unique perspective on player development and coaching whether on the grass or in the gym.
"I remember as a kid coming through you have meetings with outside organisations, including the likes of USW to help you consider the future, if it is to be outside of football. Nobody knows what the future holds at that time. Football has been a focal point of my life, so I saw this as a natural progression to stay in the game, and to build relationships and develop myself.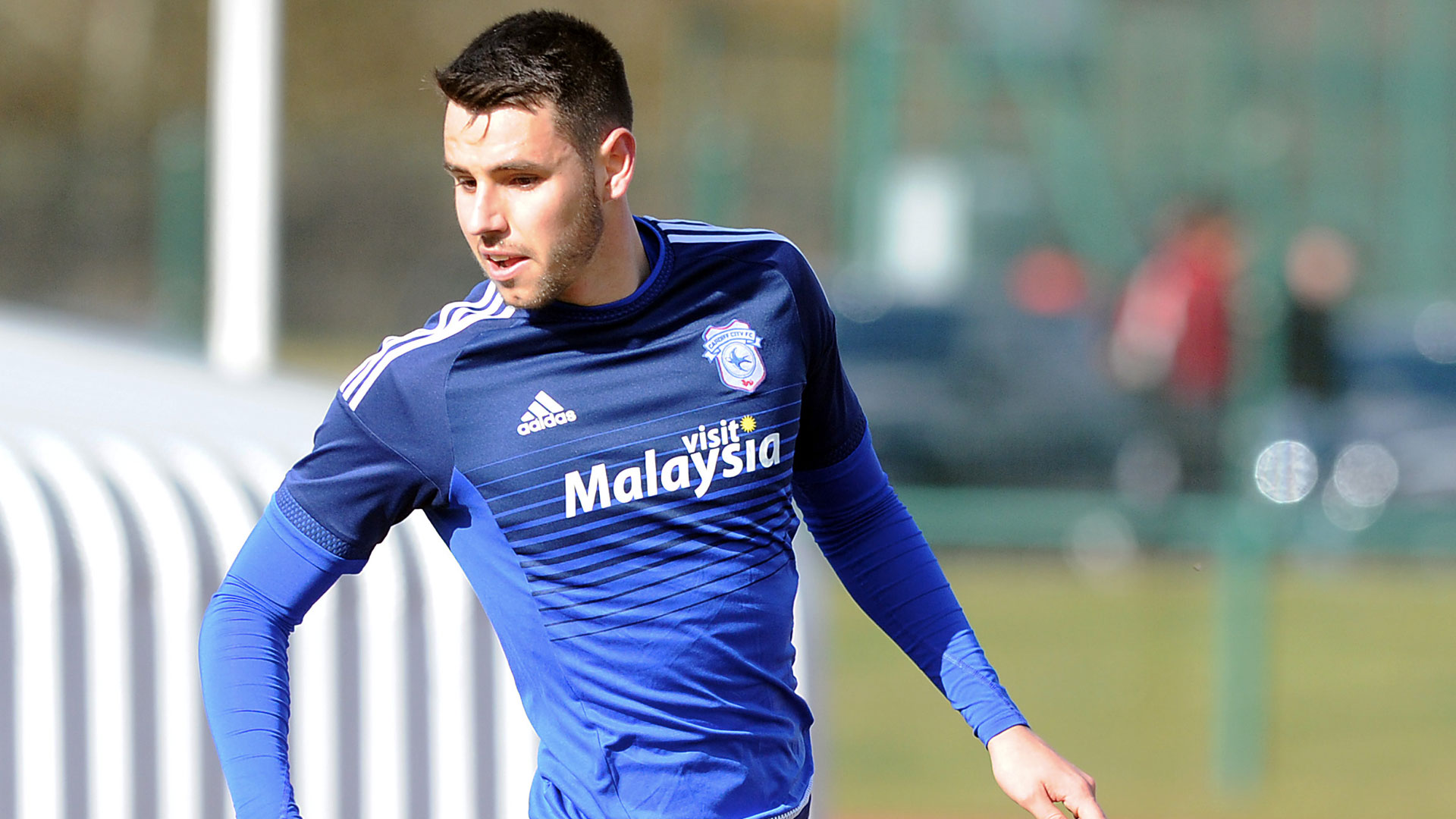 "It's great to be back involved with Cardiff City. I've played with other Clubs and now I've come back home and think of things differently, making that transition from full-time football to non-league. Some of the staff are still here, and it is nice to work with them as colleagues. I'm now working alongside people that helped develop me, to help the next generation.
"On the pitch, last season we were really unlucky at Gloucester. We were flying at the top of the league, but COVID stopped the campaign. I thought we could've gone on to promotion but it sadly wasn't to be. It has been more of a transitional time this season. I'm really enjoying my football though. I'm playing week in and week out and I'm happy. I'm only 27, so I do still have ambitions to play the game at the highest level that I can. Off the pitch, I'm building a portfolio and profile to improve my learning capacity. I'm picking up a lot off all the coaches who have been at the Academy for years. Learning is key.
"If I had a piece of advice for any young player, I'd like to tell them to seize every opportunity. Don't waste a day. That window of breaking through into the First Team or coming through as a player is very short. You have to maximise the opportunity the best you can. And I'd tell them to just keep learning. Take every piece of advice that is given to you. It's easy to feel like you know it all at a young age, but always listen to what your coaches are telling you and learn from it."