Youth Development Week | U21 - Coaches' Catch-Up
Academy
7th November
Catching up with the U21 side's managerial team, who look at the exciting challenge of a Cup campaign ahead, and the process behind developing the next generation of First Team players...
While the World Cup break means a respite from regular club football at First Team level across the Football League, competitive action will not stop for the young Bluebirds within Cardiff City's U21 squad throughout the next month.
Faced with a number of Premier League Cup fixtures over the coming weeks, the City side will face impressive opposition as they look to pass the opening stages of the campaign.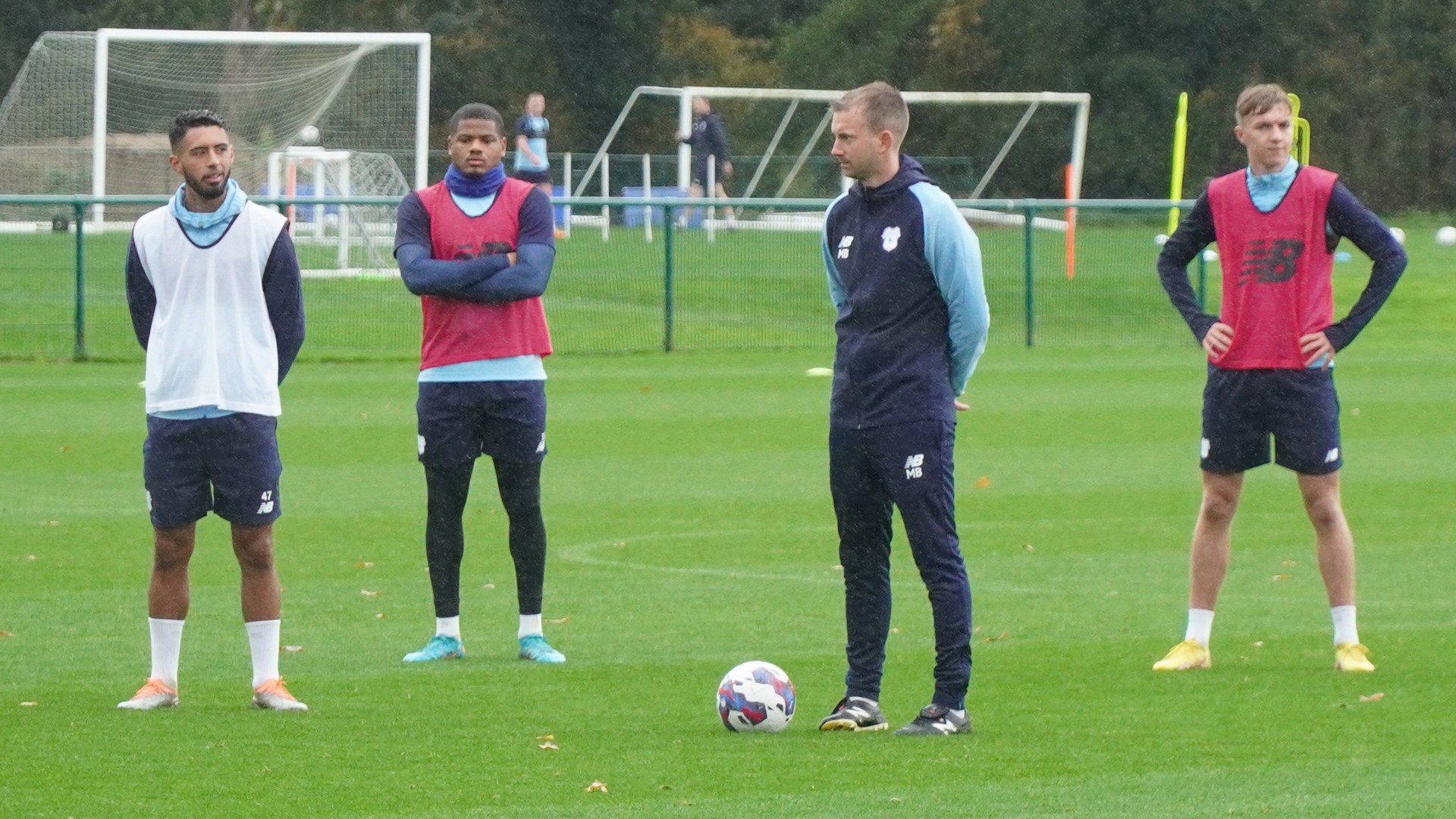 U21s Coach Matthew Bloxham began his journey with Cardiff City's Academy over 15 years ago. Stepping into his current role having worked his way up and through the age groups within the club's youth setup, he began his managerial partnership with U21s Manager Darren Purse last season.
"Darren's brought a wealth of experience from his time playing at a high level," began Matthew. "Passing on his knowledge to the next group of Cardiff City players will prove invaluable.
"I think that between us we work together really well, as we each have different skillsets that benefit how we work; we bounce off each other well.
"The facilities nowadays are very different to when I started out 15 years ago. Back then there was an expectation that you would step up from U18 level to First Team football, and over the course of those years there's been a lot of work that's gone in to bridge the gap between those levels.
"I believe that the U21 side is a great tool for that, as it really mixes together younger players with more senior professionals.
"Of course, it's important to understand that every person's journey will be different, but the pathway to the First Team is there.
"The most enjoyable aspect of the job is helping players to reach their potential. Whether that's a goal that is set in football or in another career, the Academy serves as not just a football development programme, but a platform for developing real values that will help individuals whichever life path they go down.
"Over the World Cup break we've got a very busy schedule. We've got both league and Premier League Cup games, so it's a great challenge for boys as it's more like a Championship schedule, with two-game weeks in the schedule. 
"We wanted to arrange these fixtures with replicating the physical and mental demands of First Team football in mind; focussing on being able to play and then recover in a short amount of time.
"It's the job of the Academy to prepare players properly in their development, and that comes not from individuals but from an effective culture within the system."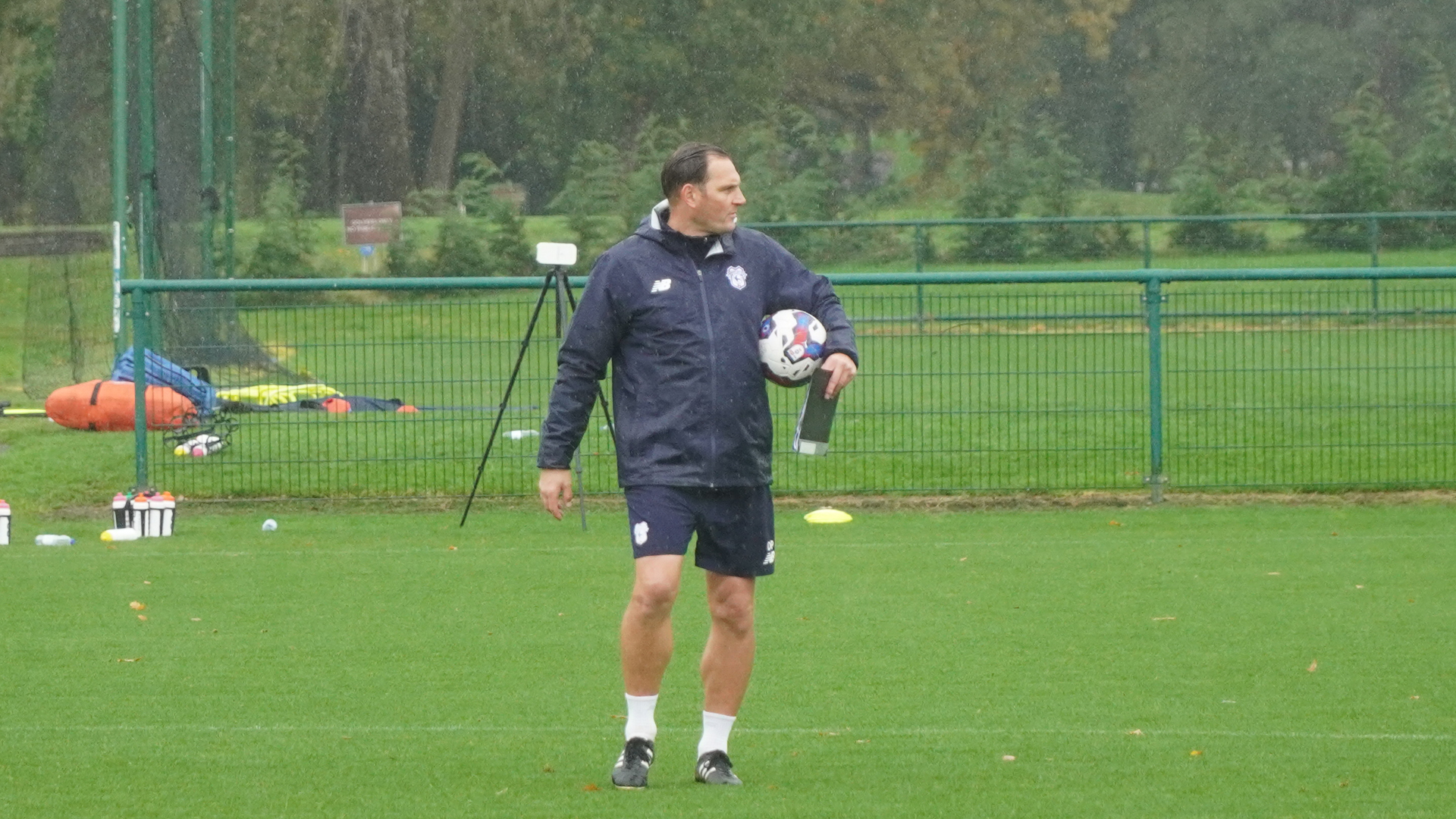 Former City skipper Purse now also looks forward to the remainder of the cup campaign, which began with a narrow defeat against Reading earlier in the season. 
"Our season doesn't stop," explained Darren. "We'll have fixtures against Sunderland, Wolves and Reading in the Premier League Cup.
"The squad will be tested a little bit with the games coming thick and fast, but the boys are looking forward to the challenge. We're going up against some Category One Academy sides, but hopefully we can make it through a group stage. If we play well, we can give a good account of ourselves on that platform.
"We've tried to give the City fans their Saturday football fix with a home fixture during the international break, when they're not supporting Wales in Qatar! It would be nice to get a good crowd down to support the boys in their development.
"When you watch a young player take something on board that you've said to them, and see it done in a match, you take real pride in that. It's probably the biggest thing in youth football, that if they can take messages on board and apply them, they've got every chance.
"The culture that we try to drive through to the boys at U21 level is that every time they cross that white line, there's a badge on their chest and they're representing our club. They're representing the thousands of fans that the Club has got, and they should never forget it, no matter what's happening in the game.
"Bringing through that culture for the U21 players gives them the right understanding for what it means to play for the Club."
The U21 side's Premier League Cup fixture list is as follows:
Sunderland vs. Cardiff City - 7pm KO, 21/11/22, Eppleton Colliery Welfare Ground, Sunderland.
Cardiff City vs. Reading - 2pm KO, 25/11/22, Cardiff International Sports Stadium, Leckwith.
Cardiff City vs. Wolverhampton Wanderers - 2pm KO, 03/12/22, Cardiff International Sports Stadium, Leckwith.
Wolverhampton Wanderers vs. Cardiff City - 2pm KO, 10/12/22, New Bucks Head, Telford.
Cardiff City vs. Sunderland - 11am KO, 16/12/2022, Cardiff International Sports Stadium, Leckwith.