2020/21 Season Tickets | On Sale Now!
Ticket News
22nd July
Supporters can now secure Season Tickets for the 2020/21 season!
We'd like to take this opportunity to thank you for your patience and support during these testing times.
Working to the hypothesis that Cardiff City Stadium will reopen earlier than anticipated with a reduced capacity, priority will be given to Season Ticket Holders at that time. 
19,000 Season Ticket Holders renewed for the current season and prices have been frozen for an early bird window for the coming campaign with an adult ticket price starting from only £249 and children's prices starting at £49. Supporters will be able to use recently awarded Season Ticket credit and CityCash balances against their purchase.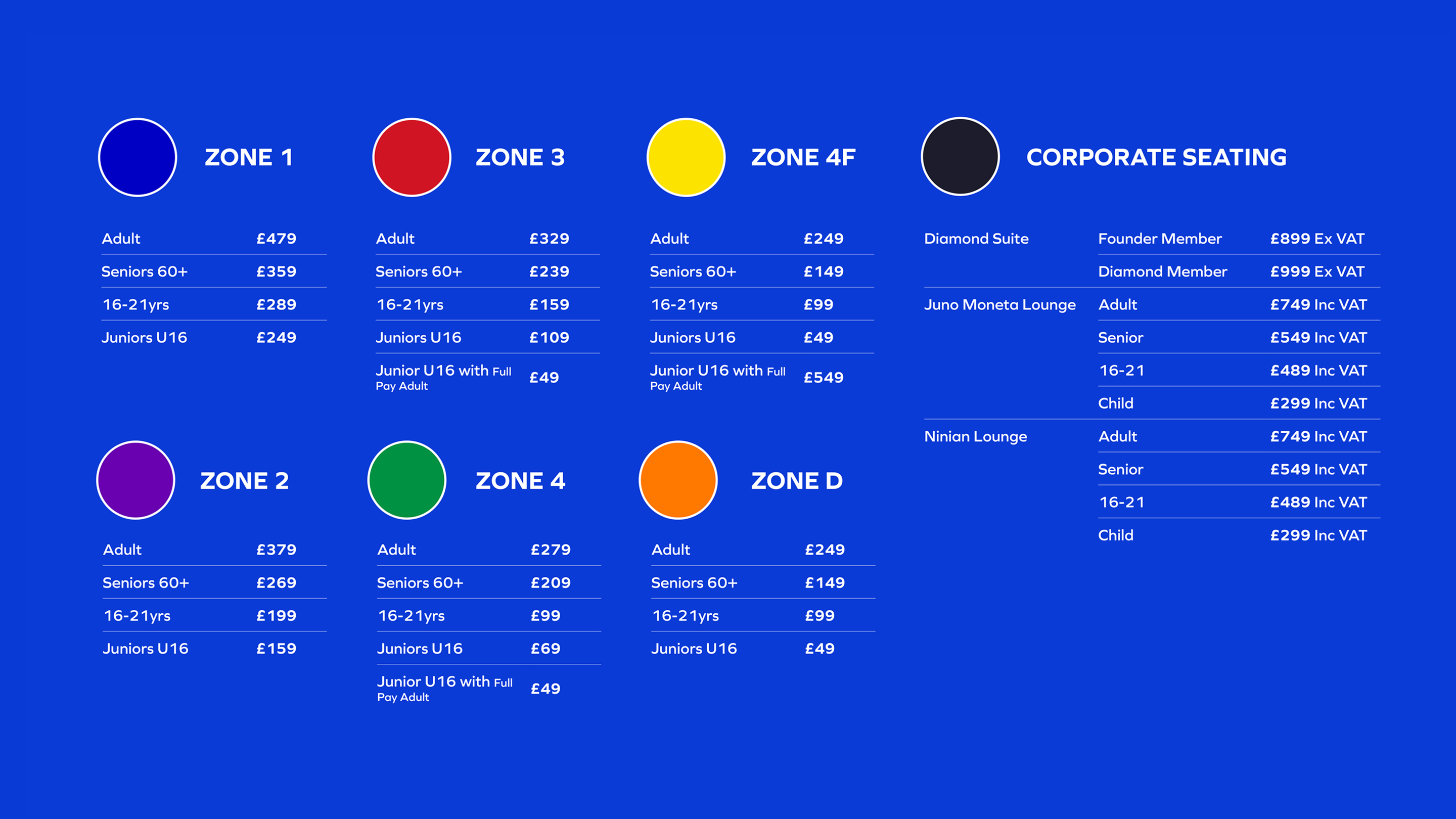 Purchasing options
• From Wednesday 22nd July at 10am to Wednesday 29th July at 9.59am, we are offering a double CityCash incentive to those who purchase. Supporters purchasing during this window will be entitled to £20 CityCash, with a reserved seat and early bird pricing. This is an online-only offer. Click here!
• From Wednesday 29th July at 10am until Tuesday 4th August at 5pm, supporters purchasing will be entitled to £10 CityCash, with a reserved seat and early bird pricing. This is an online and telephone sales offer.
The above pricing and associated benefits are fixed up until Tuesday 4th August at 5pm. Sales of Season Tickets from 5th August onwards remain under review and are subject to change. Cardiff City FC reserves the right to suspend season ticket sales at any time. Further information on pricing from this time onwards will be released in due course. 
A third window of opportunity to earn a CityCash starting balance of £5 will also be available for a limited time after the 4th August; further information on these dates will be released closer to the time. After that announced deadline, no further CityCash starting balances will be awarded for season ticket purchases.  
The date that CityCash starting balances will be awarded will also be announced in due course.
To buy your Season Ticket online, you will need to have a Bluebirds Club Account with your Fan Number linked. One account is required per supporter and you must have separate email addresses. If you have any issues creating your Bluebirds Club Account please contact queries@cardiffcityfc.co.uk.

Please be advised that CityCash and Ticket Office Credit vouchers for the 2020/2021 season can only be redeemed on the individual supporters Bluebirds Club Account. Should you wish to redeem on behalf of another supporter please make sure that you create and log into their Bluebirds account separately to do this.
Using CityCash & Season Ticket credit
To view your CityCash balance log in with your Bluebirds Club Account.
 
Once you have selected a price, there will be an option to load CityCash, with a sliding scale to select the amount you wish to use.
 
To view your 2019/20 Season Ticket credit, navigate to the 'Vouchers' section in your account.
 
Once you have selected a price, there will be an option to load your voucher. An orange tag will show you that the voucher is loaded – just select 'Use Voucher'.
Shielding supporters
For those supporters unable to renew their Season Ticket due to COVID-19 related medical circumstances, we shall reserve your seat and hold it for you for the 2021/22 season. A payment of 20% will be required now, which will be credited to your 2021/22 Season Ticket. Evidence may be requested for those who submit a deferral request. Should you wish to return at any point during the 2020/21 season then please contact the ticket office directly.
Disabled supporters
Due to changes in stadium policy, all disabled supporters will be assisted on an individual basis. Stadium changes and requirements may affect disabled access areas. Supporters can contact us now via email on disabled.supporters@cardiffcityfc.co.uk, whilst phone lines will be in operation from Wednesday 29th July at 10am.
Further information is available in the FAQ document below.
Streaming
In the event that any home fixtures included as part of your Season Ticket are played behind closed doors, or with a reduced capacity (that affects your purchase) during the 2020/21 season as a consequence of the COVID-19 pandemic, it will be our intention (subject to governing body permissions) that you will be provided, free of any charge, a streaming voucher to view the fixture.
Whilst we appreciate that not all supporters may wish (or be able to make use of) streaming services, there will be no price reduction or cash refund to a season ticket available in the event a fixture must be played behind closed doors.
Review of policy
The Club commits to reviewing policy at regular junctures over the coming weeks and months. Should government or governing body policy alter the intentions laid out in this statement, the Club will consider alternatives including the option of issuing pro-rata credits against future sales as recently undertaken for the 2019/20 season.
For a comprehensive list of FAQs, please click here.