Academy | City's U14 side win the Hale End Cup
Academy
11th November
There have been plenty of positives to highlight from City's Academy in recent weeks. We've seen a significant number of First Team debuts, including Isaak Davies' impact on Saturday against Huddersfield Town as well as the form of the U18 & U23 teams. However, it isn't just the older Bluebirds making their mark.
At the end of October, City's U14 side took part in the Hale End Cup. The competition was fierce, but the Bluebirds stood up to every battle. An opening match draw with Everton was concluded in the penalty shoot-out defeat. However, City refused to back down and powered through the group stage. Game 2 saw our Welsh capital side defeat Arsenal, 2-0 before finishing the group with a 1-0 win over Norwich City. Forward Mannie Barton top scored for the Bluebirds in the group stage, with two strikes. These results meant that City would top the group on goal difference, and face Arsenal again in the final, with the Canaries and Toffees battling again for third spot.
The final was a tight match - eventually finishing level (1-1) with Barton once again on the scoresheet. However, City's penalty skills were on display well and truly this time, defeating the hosts 4-3 on spot kicks.
In addition to this team triumph - Barton was voted Player of the Tournament by the Arsenal staff.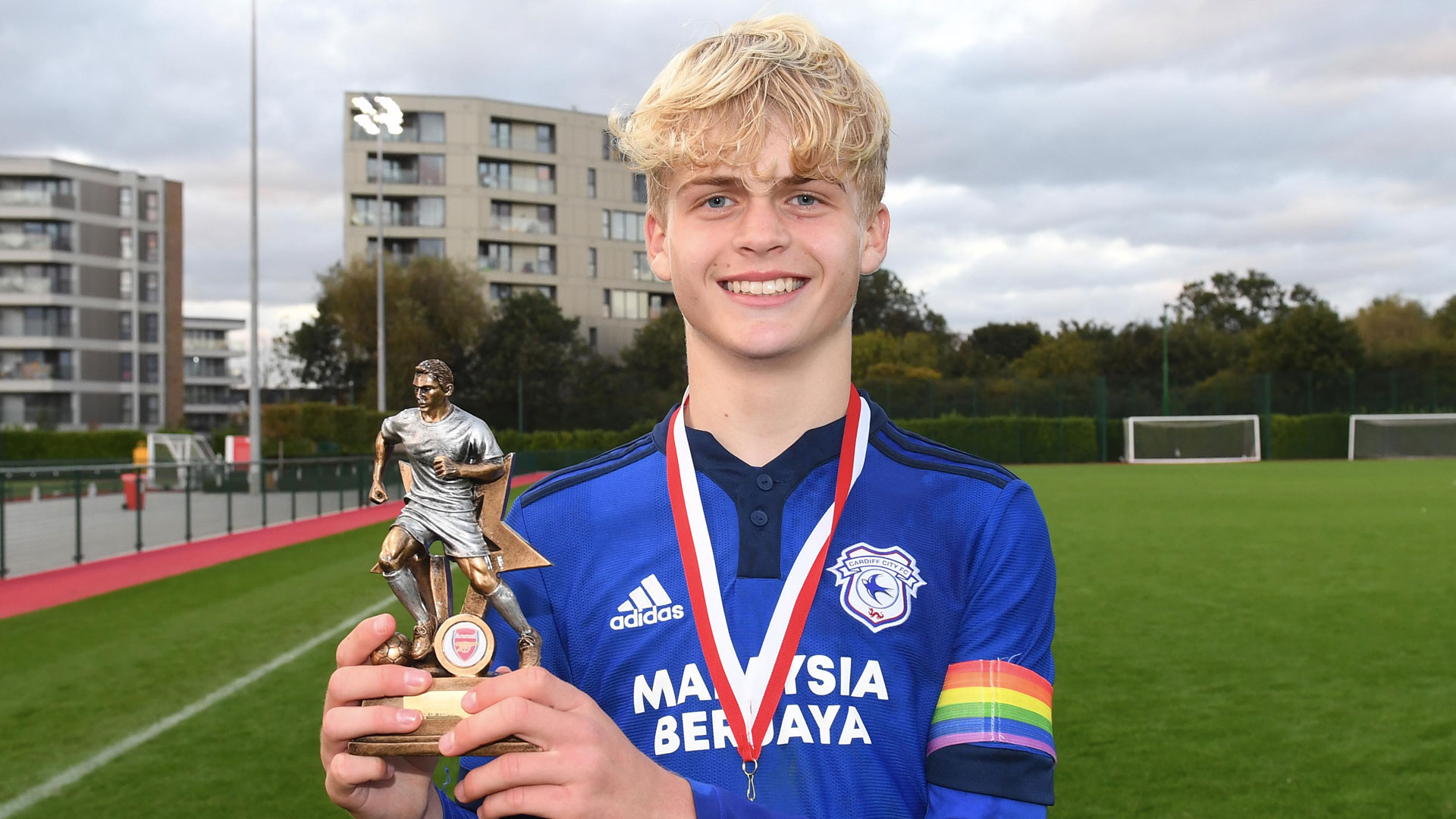 This is the second time in recent years that Cardiff City's Academy have won this very tournament. Our current U15 crop ran out winners against Arsenal, Manchester United and Aston Villa during their U12 days.
Speaking about the tournament, Tom Hutton, Assistant Youth Development Phase Coach (U13-16), said: "The variety and the quality of experiences we provide for our young players are a really important part of our development strategy at Cardiff City. Events like this allow us to play against opposition that we wouldn't normally play, and when blended with a competitive element this really enriches our games programme and allows us to gauge the success of our playing style and benchmark our players against other academies across the country.
"We are really proud of both the collective and the individual successes achieved by our young players at the U14 Hale End Cup, and this further confirms our belief that we have very talented players at Cardiff City who are capable of competing and thriving against some of the best players in the academy environment."
Congratulations to all involved!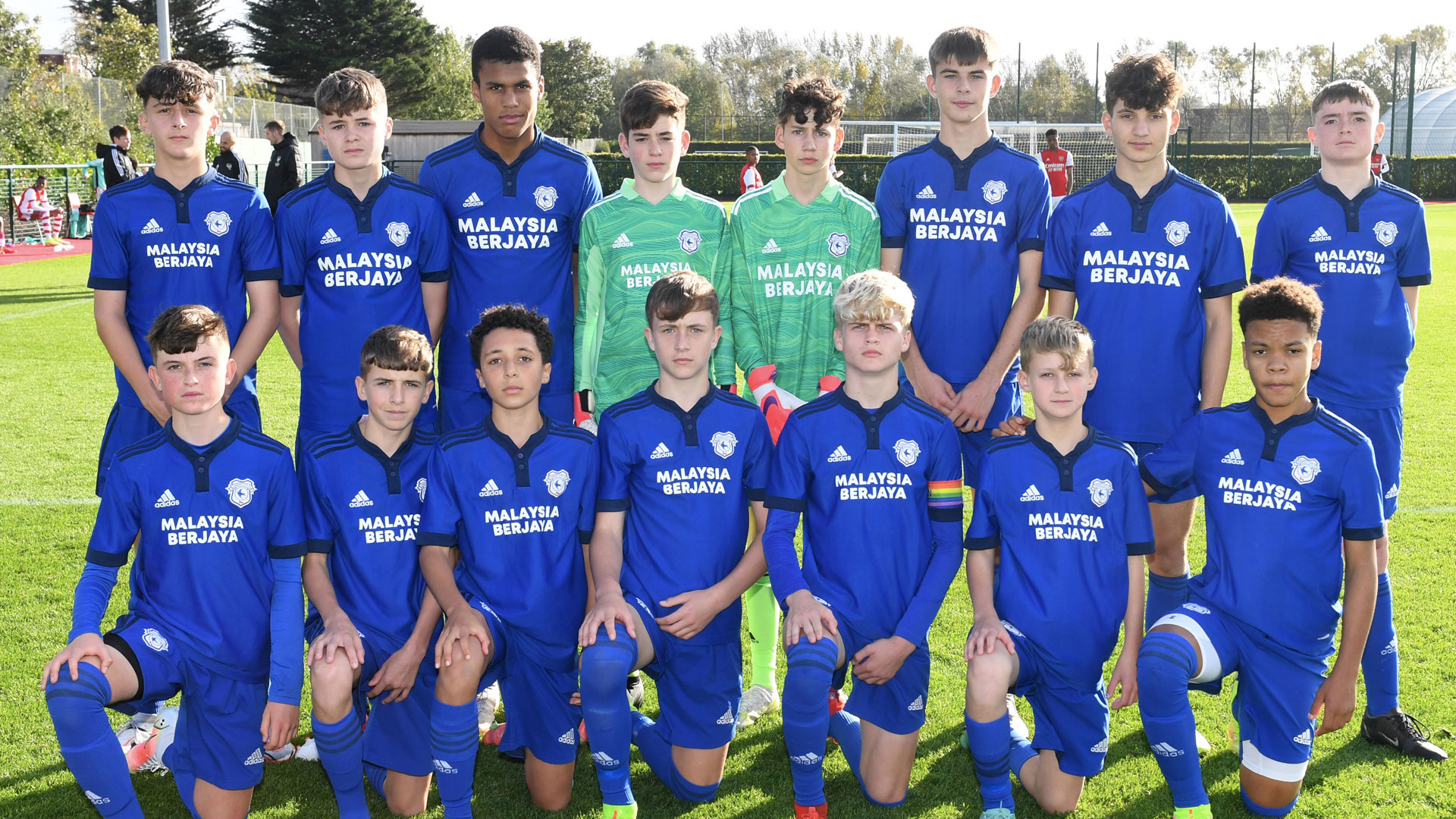 City Squad: Declan Rowsell, Alfie Campbell-Price, Tjay Parfitt, Daniel Higgs, Samuel Jones, Cameron Egan, Noah Williams, Amani Babah, Kian Davies, Logan Roberts, Myles McKenzie, Rio Rees, Mannie Barton, Oliver Walsh, Oliver Reynolds.
Staff: Tom Hutton (Assistant Youth Development Phase Coach, U13-16), James Allan (Goalkeeper Coach), and Brais Fernandez (Academy Physiotherapist).