Academy | Player Focus: Cian Ashford
Academy
25th October
It's been a positive month for young Bluebird and Wales youth international Cian Ashford, who reflects on a breakthrough international window.
Selected for Wales' U21s outfit for a UEFA EURO U21 qualifier against Czechia, the City prospect came on in the 91st minute to make his debut for the side, with Wales trailing 1-0.
Ashford made an instant impact, netting a brilliant volley to earn a point, ensuring that Wales continued their unbeaten start to the qualification campaign.
Reflecting on a memorable goal, Cian said: "We knew that there wasn't a lot of time left, so we had to throw bodies forward when we had the free kick. As the ball was travelling through the air, the ball was very high so I didn't think that I was going to get it, but when the goalkeeper came, I could tell he was going to punch it.
"I thought that he could drop it or miss with his punch, but as he punched it, I could see the flight of the ball and it was coming straight to me. I dropped back and had to hit it. There was nothing else on my mind. As I've hit it, I saw the defender jump and miss it, and I just went running off!
"I've had injuries in the last few years, so I haven't really played football consistently in the last two years, so for me to score that goal, it made all the work worth it."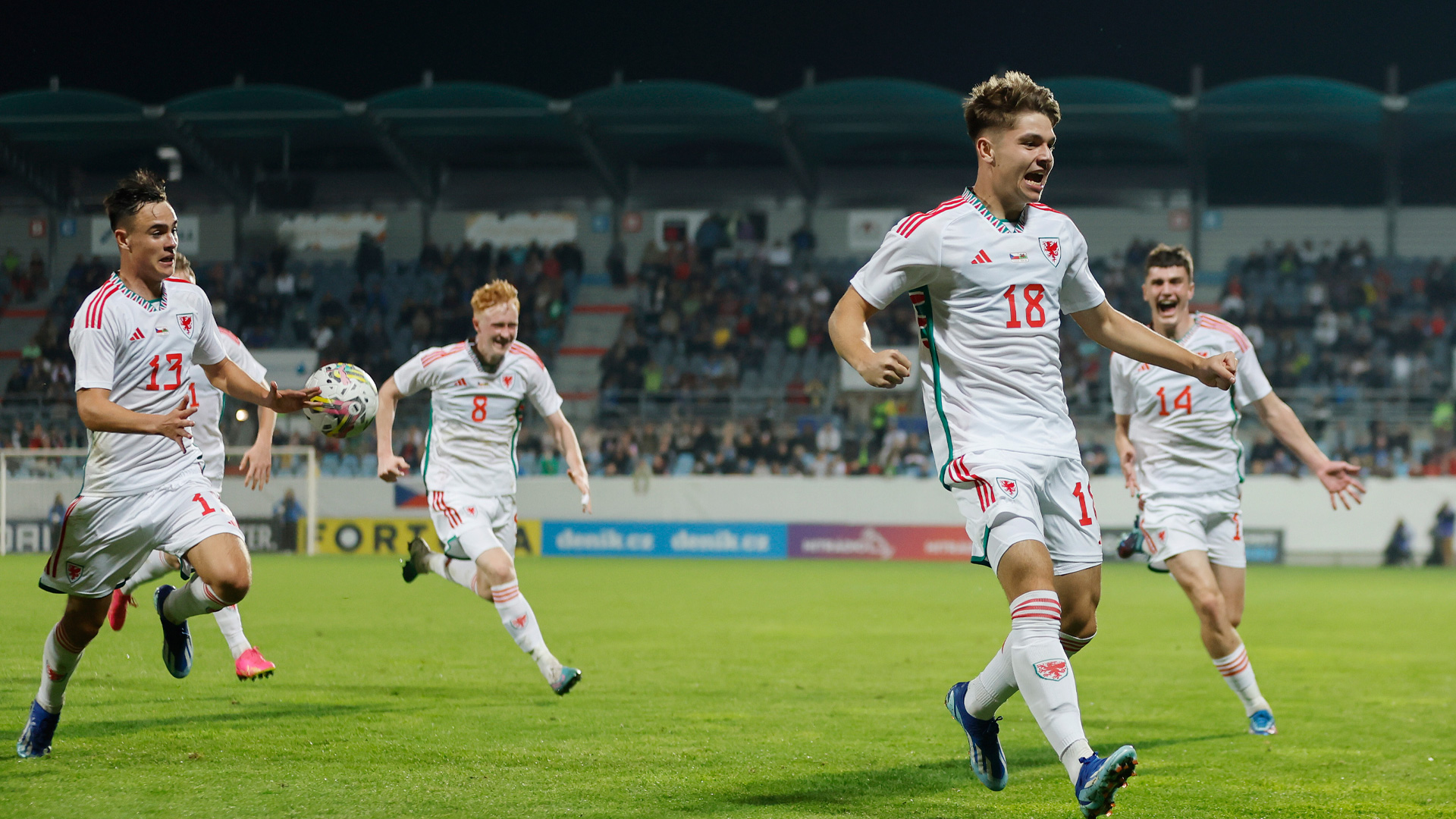 Wales' U21 squad also includes the likes of Rubin Colwill, Joel Colwill, Eli King and Tom Davies.
Matt Jones' side are currently second in the group behind Iceland, with five fixtures of the qualification campaign remaining.
"There's a lot of togetherness in the squad and we all want to work hard for each other," Cian continued. We all know that we can get results. It was our third away game of the campaign, it was tough, we were on the back foot in the first half, but we came out in the second half fighting and we got what we deserved in the end. It was an unbelievable effort from the boys.
"We knew that if we got a point or three points from the game, that coming to the home games, it puts us in a good position to get more positive results and try and qualify. That would mean the world to all of us. That's what we're really focused on.
"Every camp is full of positivity and that's all we talk about is getting results and getting a step closer to qualification. The experience of going to an U21 Euros would be unbelievable and that's what we're all working towards."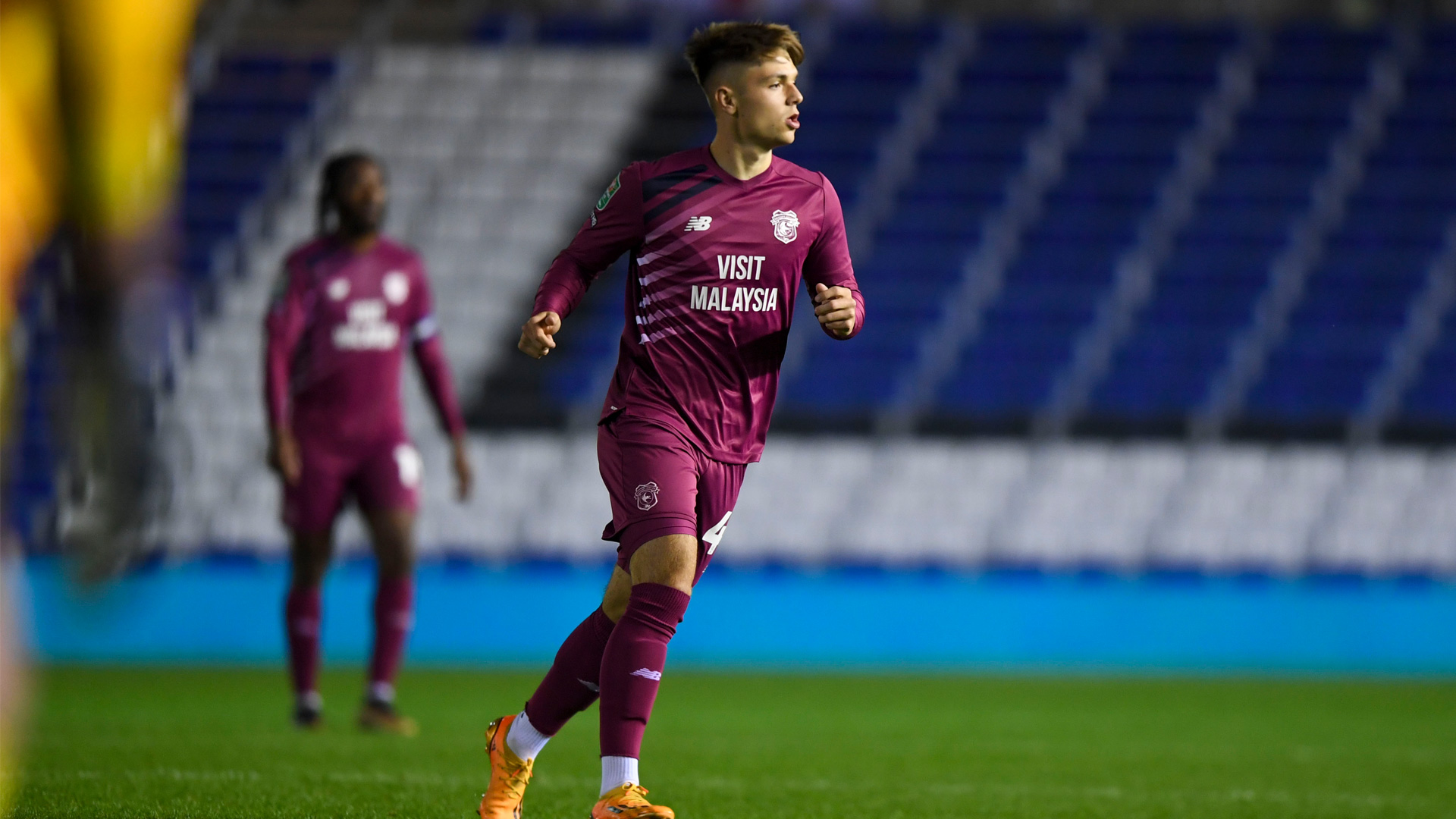 It's also been a season of progress for Cian at club level, making his First Team debut in the Carabao Cup against Colchester United.
The 19-year-old also came on off the bench in the same competition against Birmingham City and Blackburn Rovers.
Having had a taste of First Team action, Cian concluded: "The Club haven't stopped pushing me. When I was getting back fit in the gym, they made sure that I would come back this season.
"They've never let my standards drop and were challenging me to make sure that I came back in the best shape. My performances have shown that. The Club have set standards for me and helped me realise the level that I've got to reach every day in training and in games.
"The fact that there are so many international players just shows the quality in the Academy. For so many players to be selected for the U19s and the U21s is really good for the Club and it's good for the younger age groups to look up to the older groups and see that it is possible."