Academy | Player Focus: Josh Beecher
Academy
16th October
Catching up with young Bluebird and Wales youth international Josh Beecher, who reflects on his time playing for club and country, as well as an unexpected link to the Club…
With plenty of exciting developments on and off the pitch for the Academy over the last few weeks, recent First Team debuts have given City supporters plenty to talk about throughout the season so far. Although our run is now unfortunately at an end, this year's Carabao Cup campaign has seen five young City stars make their first competitive appearances for the First Team, highlighting the talent that is being developed within the Club's youth setup. 
Among the players making their debuts was 17-year-old Josh Beecher, who came off the bench against Blackburn Rovers alongside James Crole last month. Most recently, Josh has been called up to represent Wales' U19 side in their UEFA European Under-19 Championship Qualifying Round in Podgorica, Montenegro, and started in Cymru's 1-1 draw against England over the weekend.
"I've really enjoyed the season so far," began Josh. "As a scholar, I'm playing up an age group with the U21 side every week and training every day with them. I've now also made my First Team debut, which is probably the best thing that can happen for me. I'm learning a lot more from playing with the U21 side, so it's great. 
"I'm from Tonteg and my family support the Club, while my great-grandfather used to play for Cardiff City. His name was William George [Billy] Baker and he played for City in the 1930s and '40s, which makes being with the Club and making my debut even more special for my family and I."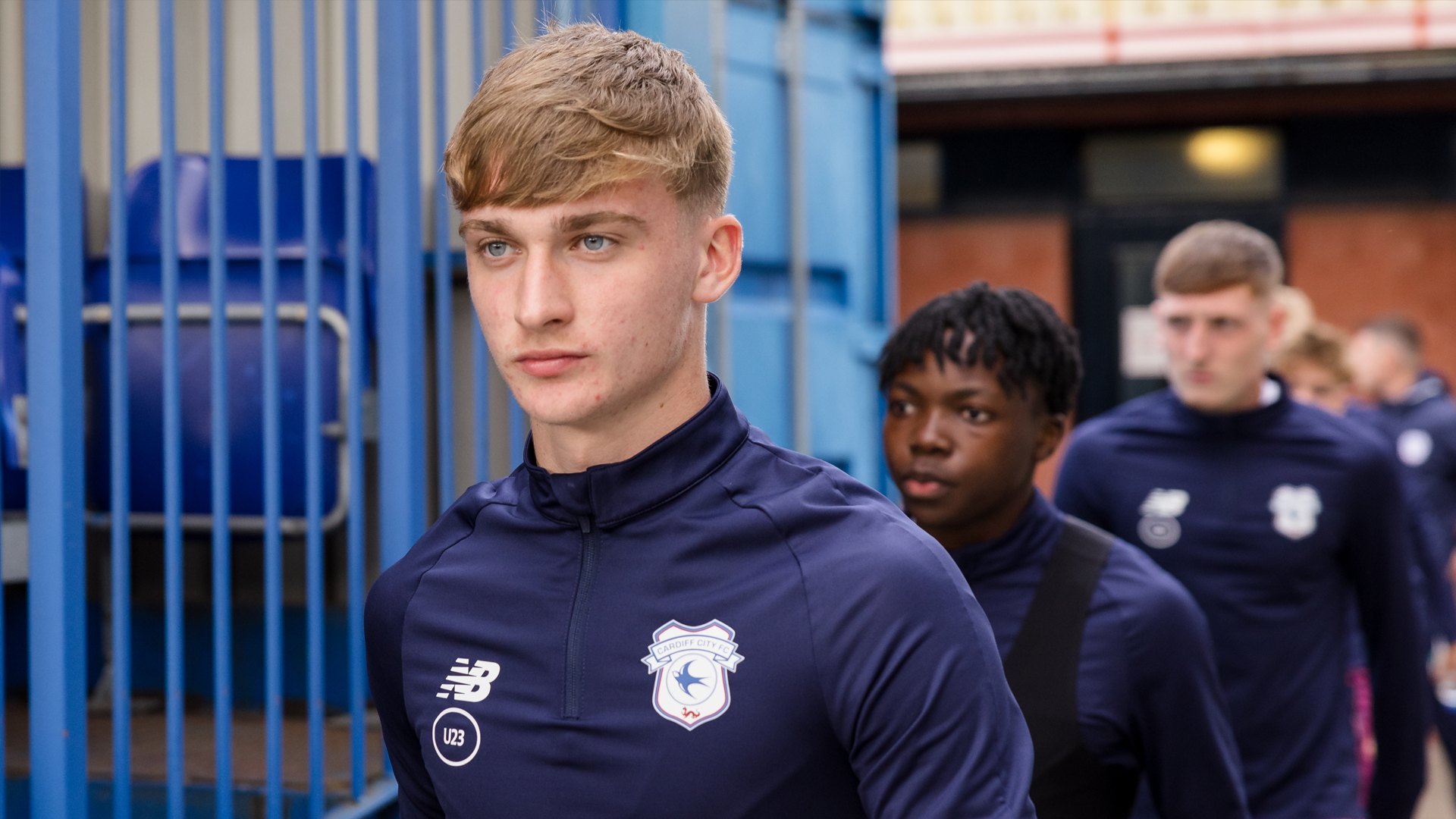 "It's been a dream for me since I was little, and it was an amazing experience to play in that match. There's a lot of mixed emotions when you step onto the pitch initially, but I think it's up there with one of the best things I've achieved in my life. 
"I spoke to Darren Purse the day before the First Team travelled to Blackburn, and he told me that I was going to be on the bus with them and I might be on the bench! I think I must have trained well before travelling because then later on I obviously got onto the bench ahead of kick-off. 
"It's been hard playing up an age group with the U21s, but it's making me a better player being around better players every day. The games are faster, which I like as it suits my playing style, and I know that I'm getting better every day because of this environment."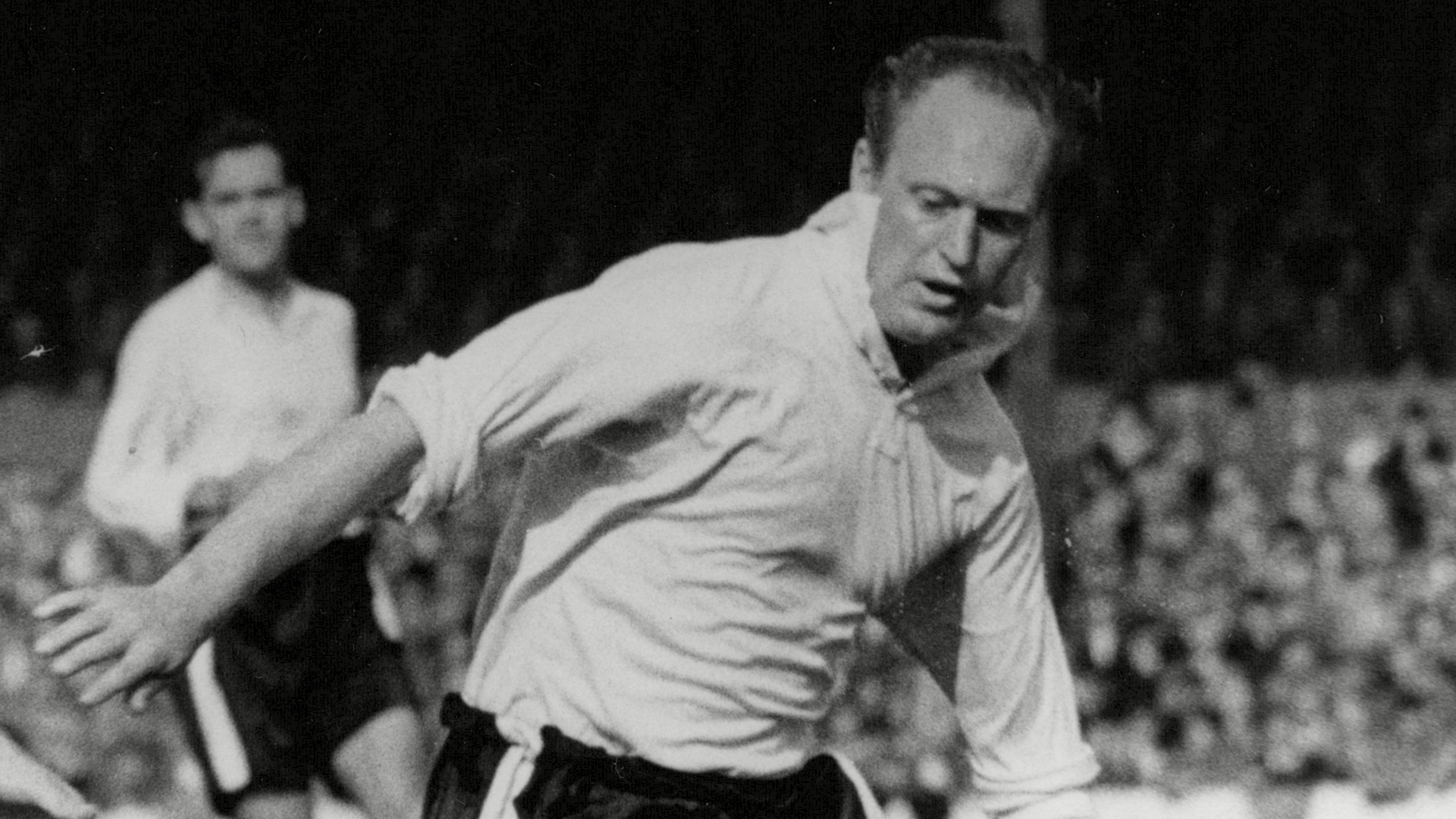 Pictured: William George "Billy" Baker played for Cardiff City between 1938-1955, making over 300 appearances for the Bluebirds during an era that was disrupted by the Second World War. Despite being held as a prisoner of war in the Pacific theatre for four years, Billy returned to playing for City following the end of the conflict, earning a Welsh cap in 1948 and eventually winning promotion to the First Division with the Bluebirds in 1952.
Being selected for international duty alongside fellow Bluebirds Troy Perrett, Tanatswa Nyakuhwa, Japhet Matondo, Dan Barton, Luey Giles and Dylan Lawlor, Josh is now continuing his journey playing for Cymru's youth sides, having previously won the U16 Victory Shield and featuring prominently for his country in the UEFA U17 European Championship in Hungary over the summer. 
"I've been called up to the older age group for Wales, which is really good for me. I went to Hungary for the U17 EURO's, and the feeling of playing in front of big crowds was amazing. It's great to be around my Cardiff City teammates whenever I travel to play for my country.
"I didn't play as much last season as a First Year Scholar, but Steve Jenkins, who was the U18s Head Coach at the time, told me that my time would come and I'd just have to keep performing well. After the European Championship I had lots of calls and feedback from Academy coaches, telling me that I needed to make sure that I keep it up going forwards. That's the aim for me."