Away Days Info Guide | Liverpool vs. Cardiff City
Fixture News
4th February
Key Points
Tickets for this fixture are now sold out, and are unavailable to purchase.
Away supporters will be situated in the Anfield Road End

.

Please ensure to read the information below relating to your arrival at Anfield.

No pyrotechnics are allowed into the ground.
Tickets
Our full allocation of 6,920 tickets for this fixture is now sold out. Tickets are unavailable to purchase.
Getting to Anfield
By Car: The car journey from Cardiff City Stadium to Anfield will take approximately three hours and 45 minutes, via the M50, M5 and M62. The satnav address for the stadium is L4 0TH. Please note that there is very limited car parking in the vicinity of the stadium. The Liverpool FC website advises that supporters should park in the city centre and make use of the matchday bus services.
By Train: The closest station to the stadium is Kirkdale, with trains departing from Liverpool Central Station. The train journey is nine minutes, and Kirkdale is then a 32 minute walk away from Anfield. Alternatively, supporters can alight at Sandhills station and make us of the Soccerbus shuttle bus service to the stadium.
By Bus: Take the 917 from Commutation Row in the city centre straight to Anfield. Prices from £2.20 for single journey, £4.40 for a return journey or £12 return ticket for groups of four are available.
By Taxi: A taxi from the City Centre to Anfield usually costs between £7-9.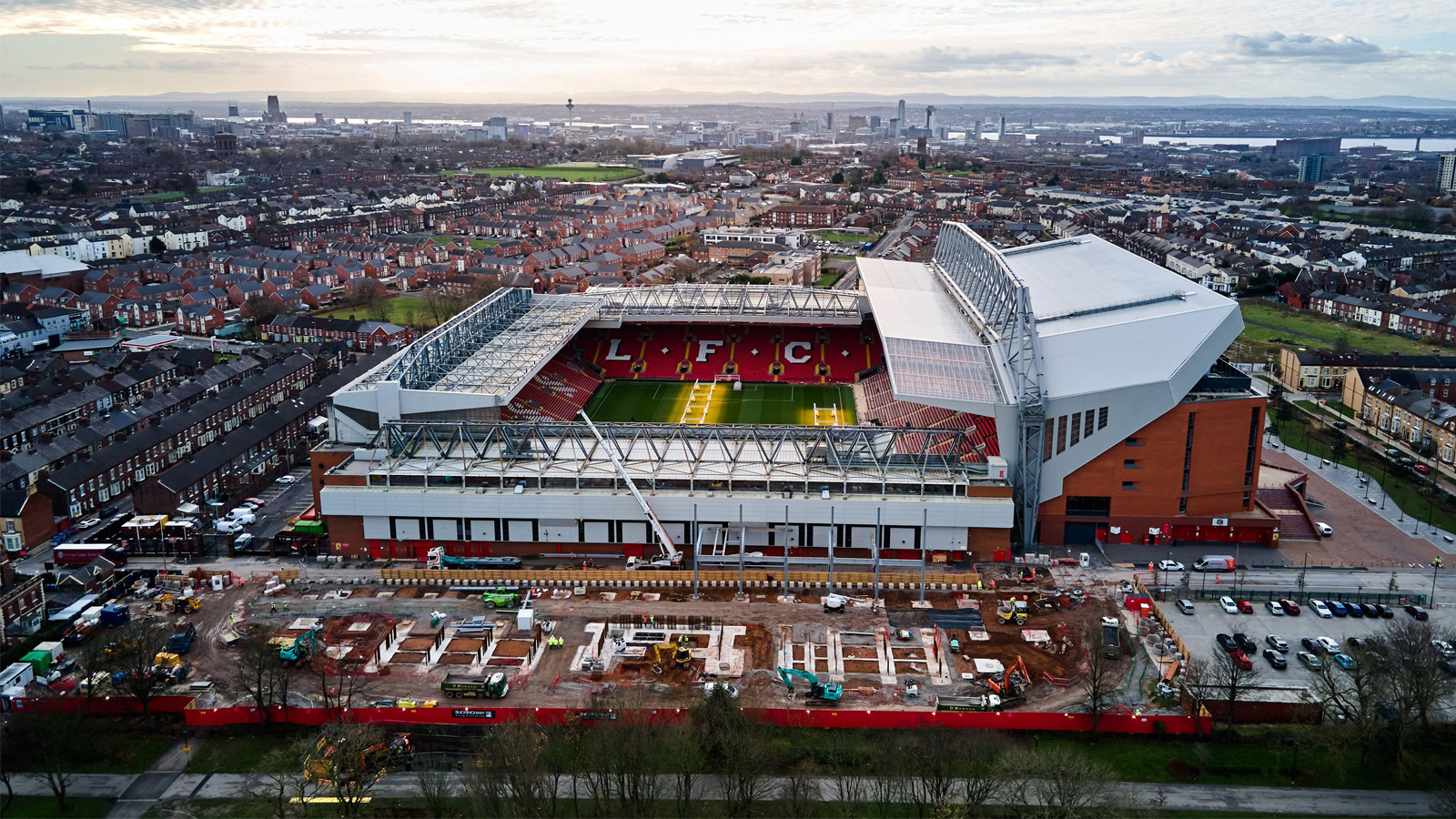 Arriving at Anfield
Due to construction work taking place at Anfield, please ensure to read the following information carefully before your arrival on matchday.
City supporters will be located in the Anfield Road End, which is currently undergoing construction work.
There are two separate access routes for visiting supporters, with no transfer access between the two. Please ensure you check your ticket and use the correct route.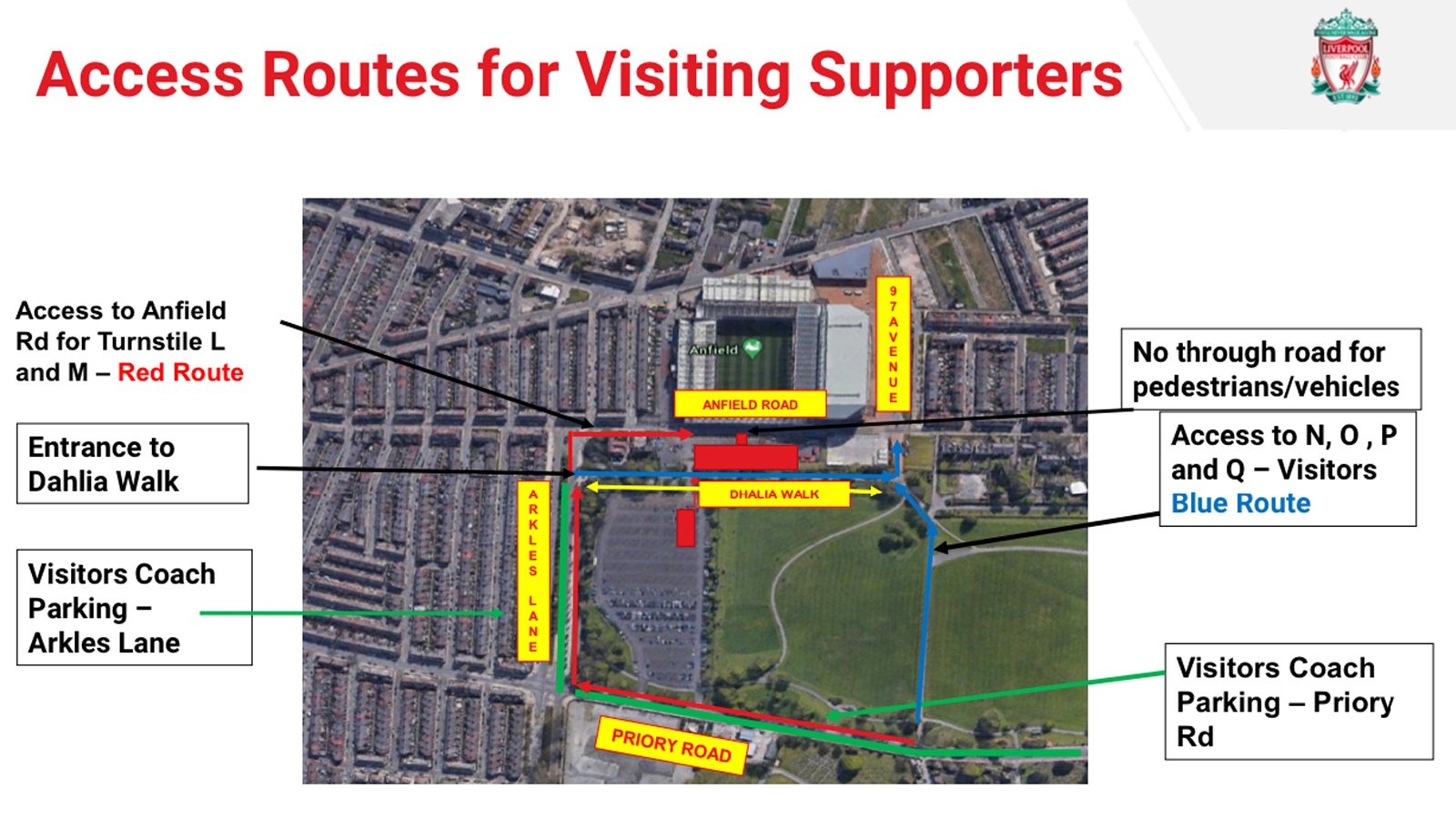 Supporters with tickets for turnstiles L and M should follow the red route, arriving on Anfield Road from Arkles Lane.
Supporters with tickets for turnstiles N, O, P and Q should follow the blue route, arriving on Anfield Road via Stanley Park.
Stewards and staff members from both clubs will be on-hand at coach arrival points to guide supporters in the correct direction.
It is critical that supporters take the correct route in order to avoid congestion and delays at the turnstile.