The Bluebird | Complete your collection for the 2020/21 season!
Club News
28th May
Need to complete your collection of The Bluebird for the 2020/21 season? You can still buy your copies in either physical or digital formats!
Throughout the 2020/21 campaign, City supporters around the world have tuned in to watch and follow the Bluebirds play. Despite the lack of supporters in the grounds during the season, Cardiff City's official matchday programme, The Bluebird, has continued as the staple accompaniment for home fixtures at CCS, including exclusive features, interviews and posters not available anywhere else.
With the season now at an end, avid programme collectors and supporters can still get their hands on copies of the programme, whether they want it delivered to their door or downloaded to smartphones or tablets!
Print edition
If you're after a particular issue of a matchday programme and want it in a physical copy, Cardiff City FC Superstore is the best place to go! Delivering to supporters throughout the last season when matches were played behind closed doors, the Superstore now has in stock all of their remaining copies of The Bluebird for sale.
Selling for their regular price of £3 per issue, stock is limited, so hurry to buy the issues that you need to complete your collection!
Available to buy either in person or online via the Superstore's website, click here to see the issues that are in stock.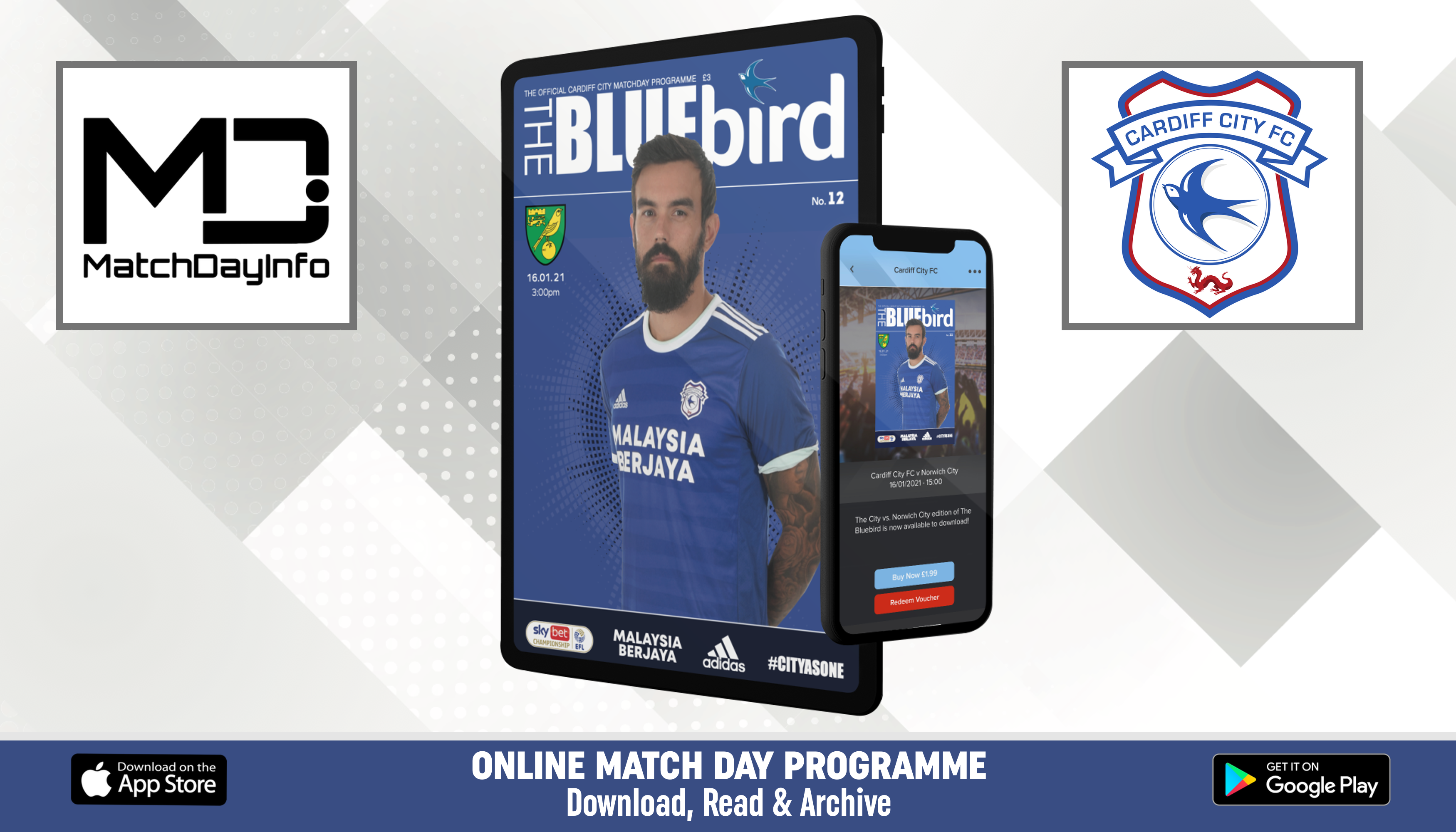 Digital edition
If the issue that you want is no longer available in a physical format, or if you just prefer reading on your mobile device, then we've also got you covered with our digital edition of The Bluebird!
Having teamed up with MatchDayInfo, the entire collection of our matchday programmes from the 2020/21 campaign is now available through the MatchDayInfo app, which you can download on any iOS or Android device.
With the first two editions from the 2020/21 season available to download for free, additional issues cost £1.99 each to purchase and download to the mobile device of your choice! A 'how to' guide on how to download, purchase and read can be watched above...
To download the MatchDayInfo app click on the links below and search 'Cardiff City':
iOS
Android