Cardiff City FC Women | Four new Bluebirds & 2019/20 Retain List
Women
17th August
We are proud to announce the signings of Claire Skinner, Charlotte Hastings, Phoebie Poole and Sydney Tiiman for Cardiff City FC Women.
Claire Skinner
Claire returns to the Club after a spell with Cardiff City FC Ladies. She is a Welsh international goalkeeper.
"I'm excited to comeback to a club full of potential to hopefully help us challenge in the league. To play in the Champions League is a dream, and I'm going to try my best to help Cardiff City FC Women to get there."
Charlotte Hastings
Charlotte is also a goalkeeper, who signs from Abergavenny Women. She is a fantastic shot stopper with vast experience of the WPWL.
"In all my years of playing football I never thought that I would get the opportunity to play for such a huge club like Cardiff City. To say I'm excited is an understatement!"
Phoebie Poole
Phoebie is a creative attacking midfielder and a Welsh U17 international, who joins from Barry Town United.
"I am delighted to be joining a massive club like Cardiff City FC Women. I am really looking forward to seeing what the season has in store, and to work with the coaches and see what the team can achieve."
Sydney Tiiman
Sydney is a fast creative winger, who joins after scoring consistently whilst at Eckerd College, Florida, USA. A two-time NJCAA Region XIV All-Region selection.
"Extremely excited about continuing my football career with Cardiff City F.C. I'm grateful for the opportunity to compete at a higher level and help contribute to a successful season."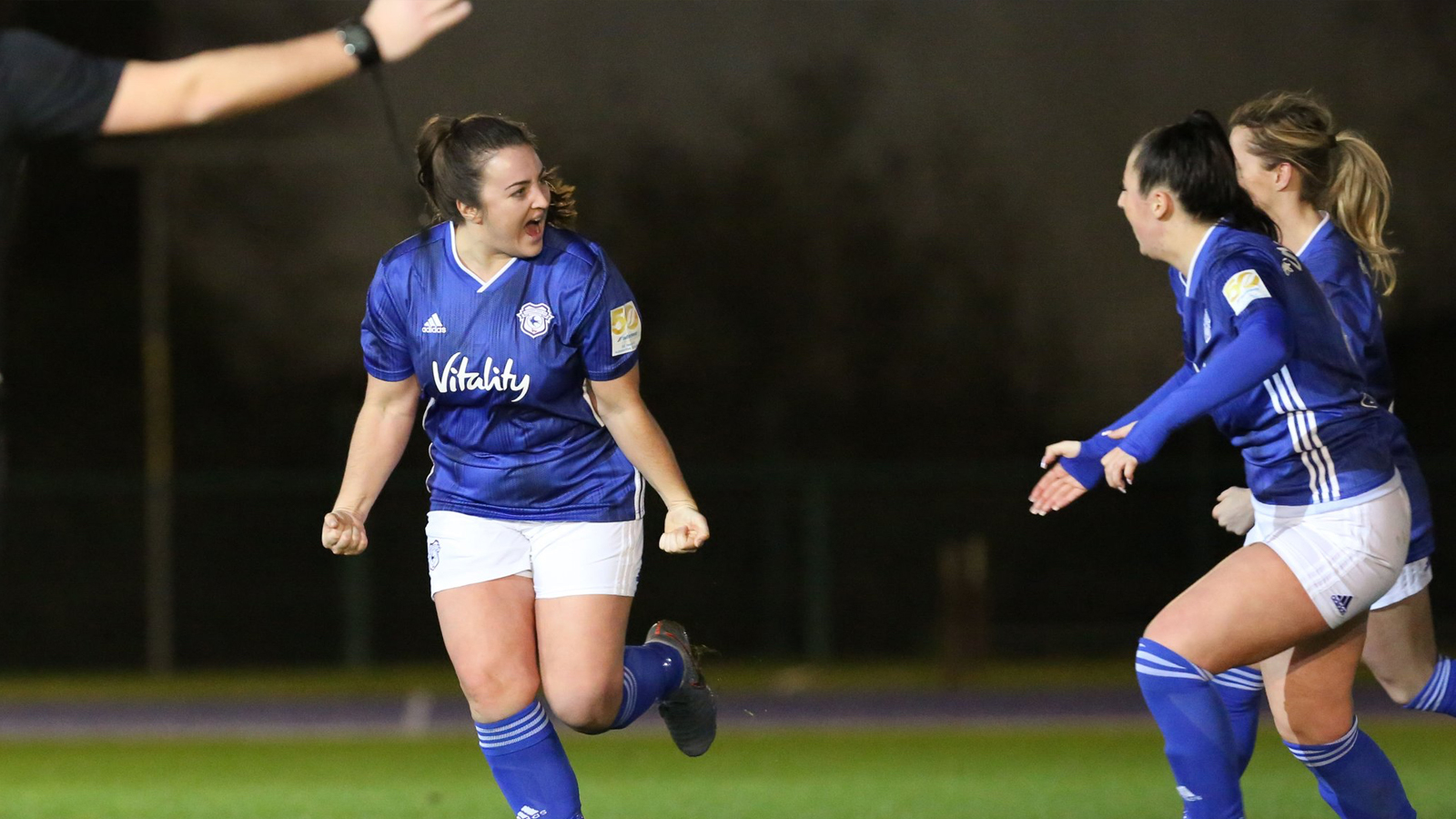 We are also pleased to confirm that the following players have been retained for the upcoming 2020/21 campaign: Ceryn Chamberlain, Lisa Owen, Hannah Daley, Siobhan Walsh, Sophie Norman, Kate Jeremiah, Kanisha Underdown, Alana Murphy, Danielle Broadhurst, Danielle Green, Ellie Cartwright, Amelia Forkings, Jasmine Simpson, Daisy Connolly, Catherine Walsh, Zoe Atkins, Cerys Pinchard.
Ella Hilliard has left the Club to link up with FA Women's Super League side Bristol City Women.
Speaking about his squad for the new season, Iain Darbyshire said:
"We are extremely happy that we were able to keep the majority of our 2019/20 squad together and build on what we achieved last season. I'm very excited to get the team back training and I feel that we will be in a very strong position to challenge for cups and titles in the 2020/21 season.
"All of the signings that we have made are fantastic footballers, and I am very excited to see them pull on the Cardiff City shirt this coming season. I feel we have strengthened key areas on the pitch, defensively and offensively, whilst also adding a blend of youth into our squad.
"I would also like to congratulate Ella Hilliard, who is a fantastic footballer who I'm sure will go to the very top in the women's game. Everyone at Cardiff City FC Women wishes Ella all the best on her new challenge with FA Super League side Bristol City Women."
The Bluebirds return to training on Friday, August 21st, 2020 - with the new WPWL schedule to be confirmed in the coming weeks.