City in Focus | Cook-ing up success
Women
4th May
It's been a remarkable few weeks for City winger Mikayla Cook, whose last three appearances have resulted in three trophies.
Cook was part of the U19s side that secured a 2-0 win over Wrexham to become national champions, after playing at Cardiff City Stadium just 24 hours before.
The winger came on as a second-half substitute in a 3-1 victory over Swansea City, with the Bluebirds lifting the Adran Premier title after the full-time whistle.
A fantastic period culminated in featuring in the FAW Women's Cup final, in which Mikayla recorded an assist for Rhianne Oakley to earn a 4-0 win over Briton Ferry Llansawel.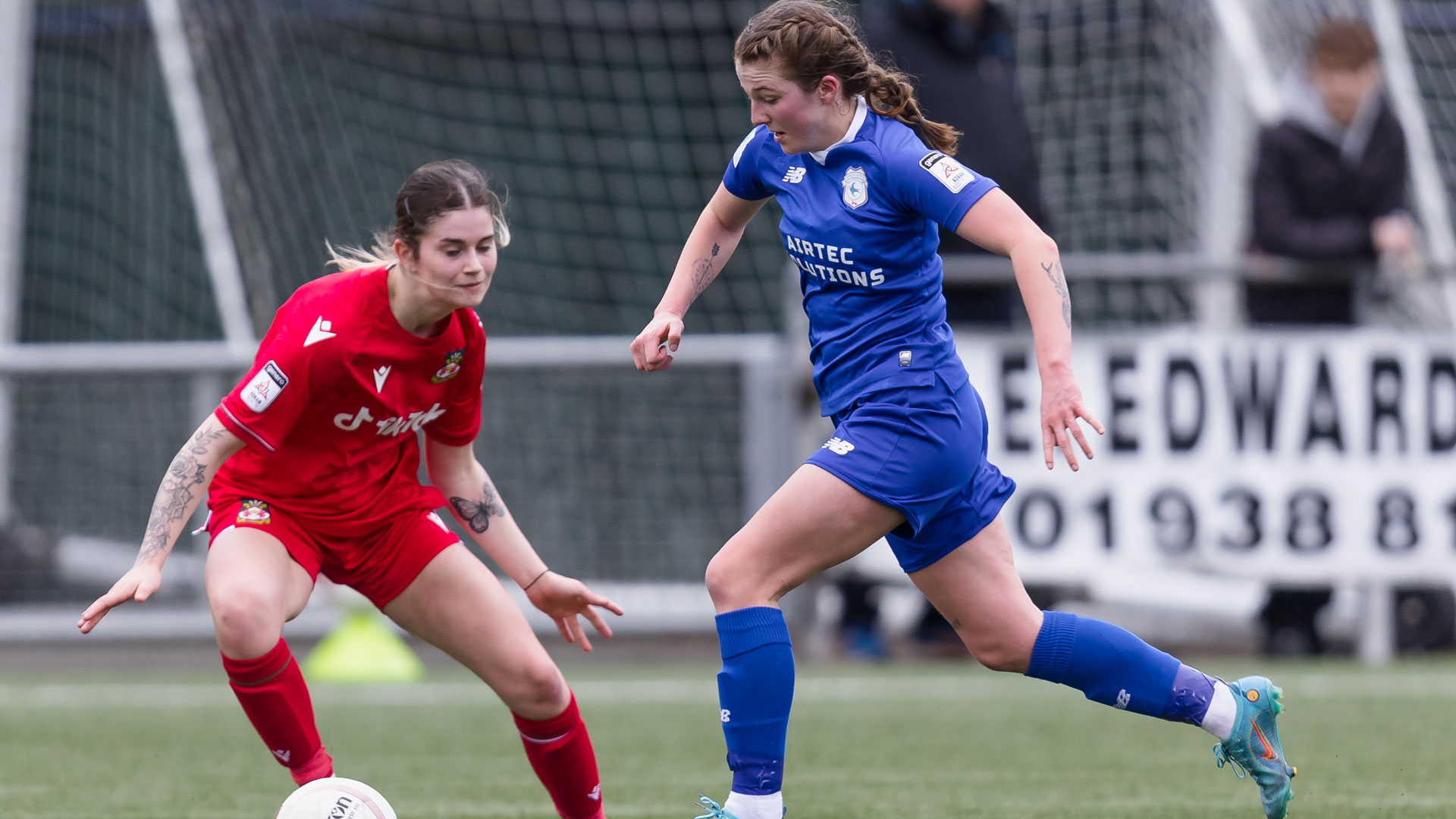 Firstly reflecting on becoming an U19 national champion, Mikayla said: "It was amazing. Playing for the U19s is always an experience, but playing in a big final against a big club like Wrexham is always great to play in.
"The U19s have got a massive place in my heart because I had such a successful season with them last season, winning the league and the cup final. It's always great to play for them. I love playing with all the girls, it's great.
"They've only been a team for a few years and they've been so successful in such a short space of time, it's brilliant for the Club and for the girls as well. There's such a talented group of girls there and hopefully, we can see more and more of them playing for the first-team.
"We've been national champions with the U19s two years in-a-row now. Of course, it's always great to win, but for me to get an assist in a big final was great for me as well."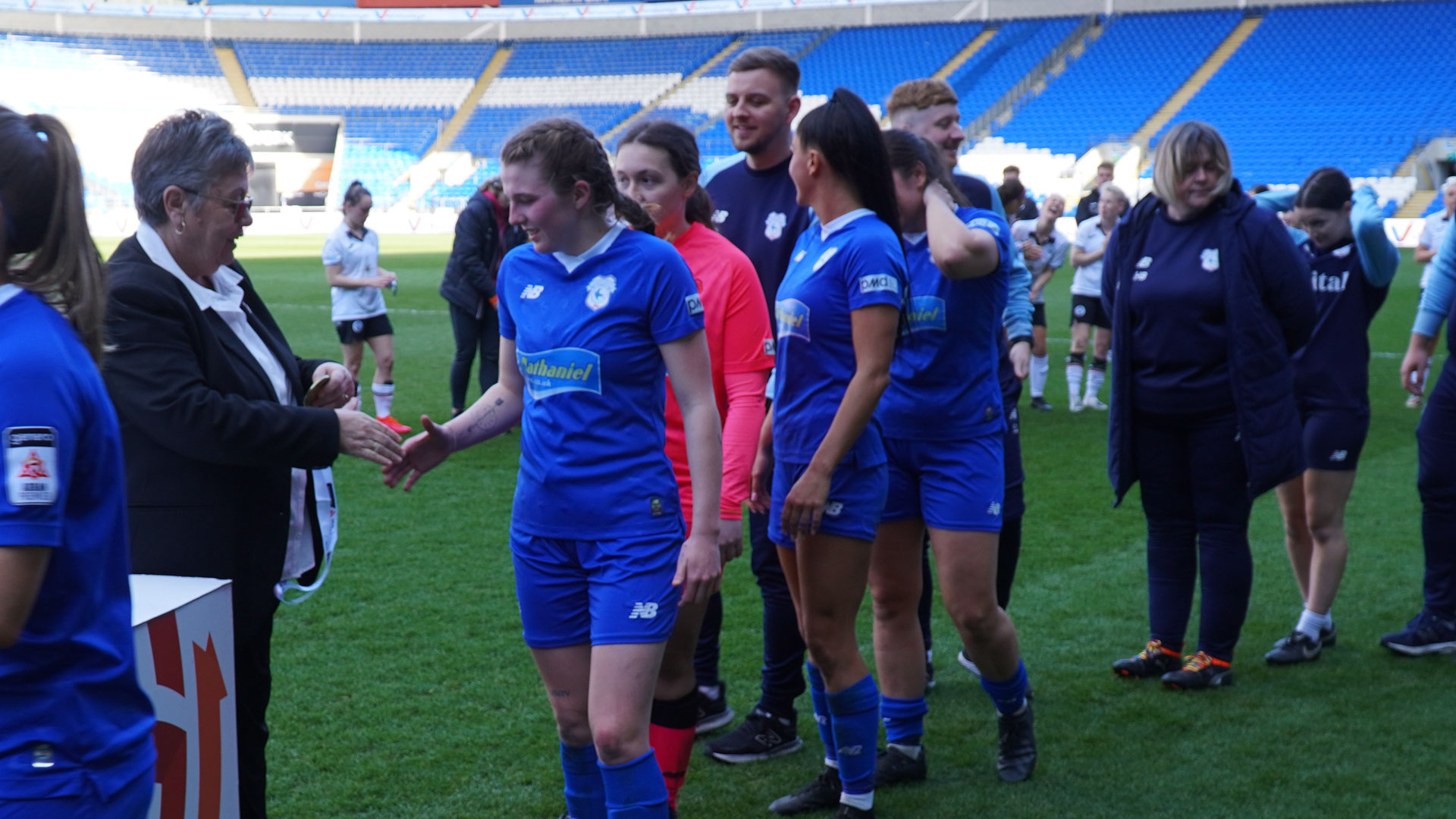 Just a day earlier, Cook came on as a substitute for the First Team, stepping onto the field at CCS to play a part in finishing the league season unbeaten.
She added: "It was a really big weekend for me. Getting to play at Cardiff City Stadium was great. It's always a big occasion when we play there, as well as it being a derby, you can't really get any bigger than that.
"The feeling of finally having the trophy in our hands having won the league three weeks before was brilliant. To do it in front of such a big crowd, with our friends and family all there, it was an amazing experience.
"There's players in that squad who have waited ten years to win the title again and it's only been about three seasons since I've started, but it's just as big for us, because winning the league is such a massive achievement.
"To win it with those experienced players as well is special because they're such an inspiration for us. Playing with them week-in, week-out is amazing."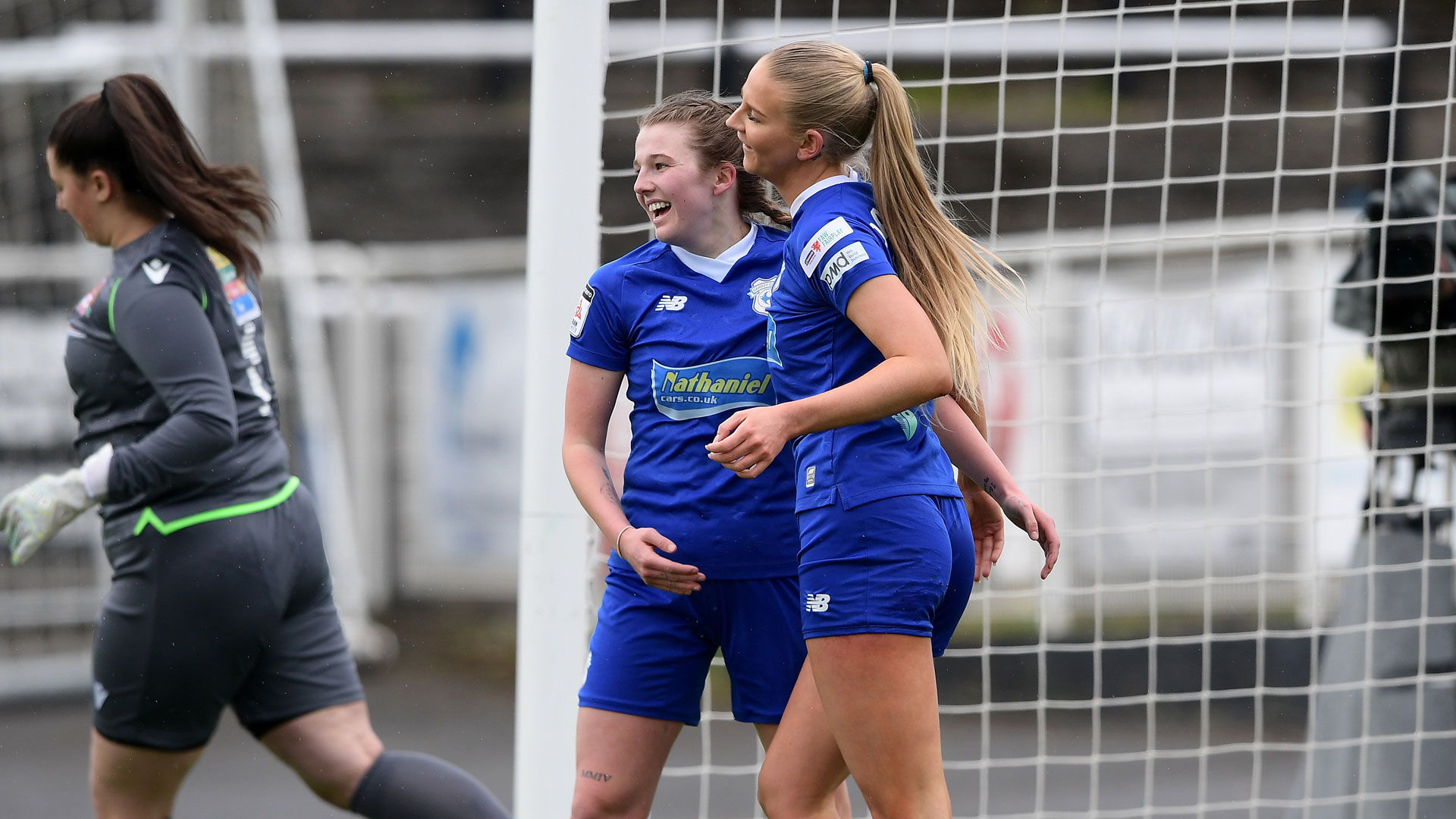 A fantastic period in Mikayla's time in football culminated in winning the FAW Women's Cup with a 4-0 win over Briton Ferry Llansawel.
The winger concluded by expressing her pride following three trophies in three games: "It's another massive achievement for us. To be bringing all these trophies back to Cardiff is amazing. To play in a cup final is a huge experience for me. I hope we get to play in more in the next few years, because I loved it.
"For me, coming from a small team Porth, to then coming on for Cardiff City in a cup final, it doesn't get any better than that and getting an assist as well, I don't think I could have hoped for any more.
"It's been the best two weeks I've had in football. Because of how big the games have been and how much of a challenge they've been, to be backed to play in all of them and to come out with three wins, it's just been amazing for me."