City in Focus | Mackenzie Olden's Champions League dream
Women
9th August
When Mackenzie Olden joined Cardiff City Women this summer, the opportunity to play in the Women's Champions League was a huge attraction.
Olden, who netted nine league goals for Barry Town United, is one of six new additions to the squad this summer, as boss Iain Darbyshire and his side prepare to participate in European competition for the second time in the Club's history.
With a fixture against Lithuanian champions FC Gintra next month, striker Olden's first competitive game for the Bluebirds could be on the biggest stage.
"I'm really excited to take part in the Champions League," Mackenzie began. "It's everyone's dream in football to have that opportunity, so I'm hoping to take it when it comes.
"The Champions League is one of the biggest competitions you can take part in. From very young, I always watched it and wanted to play in it.
"I would never have thought I'd be playing in the Champions League so early in my career. When I was young, women's football wasn't as big, but as it keeps growing, there are more opportunities for players like myself and it's amazing.  
"What I'm probably most looking forward to is walking out on the pitch in Lithuania and the Champions League song coming on. I'll be standing there with my teammates and the coaching staff and we'll know that we rightly deserve to be there."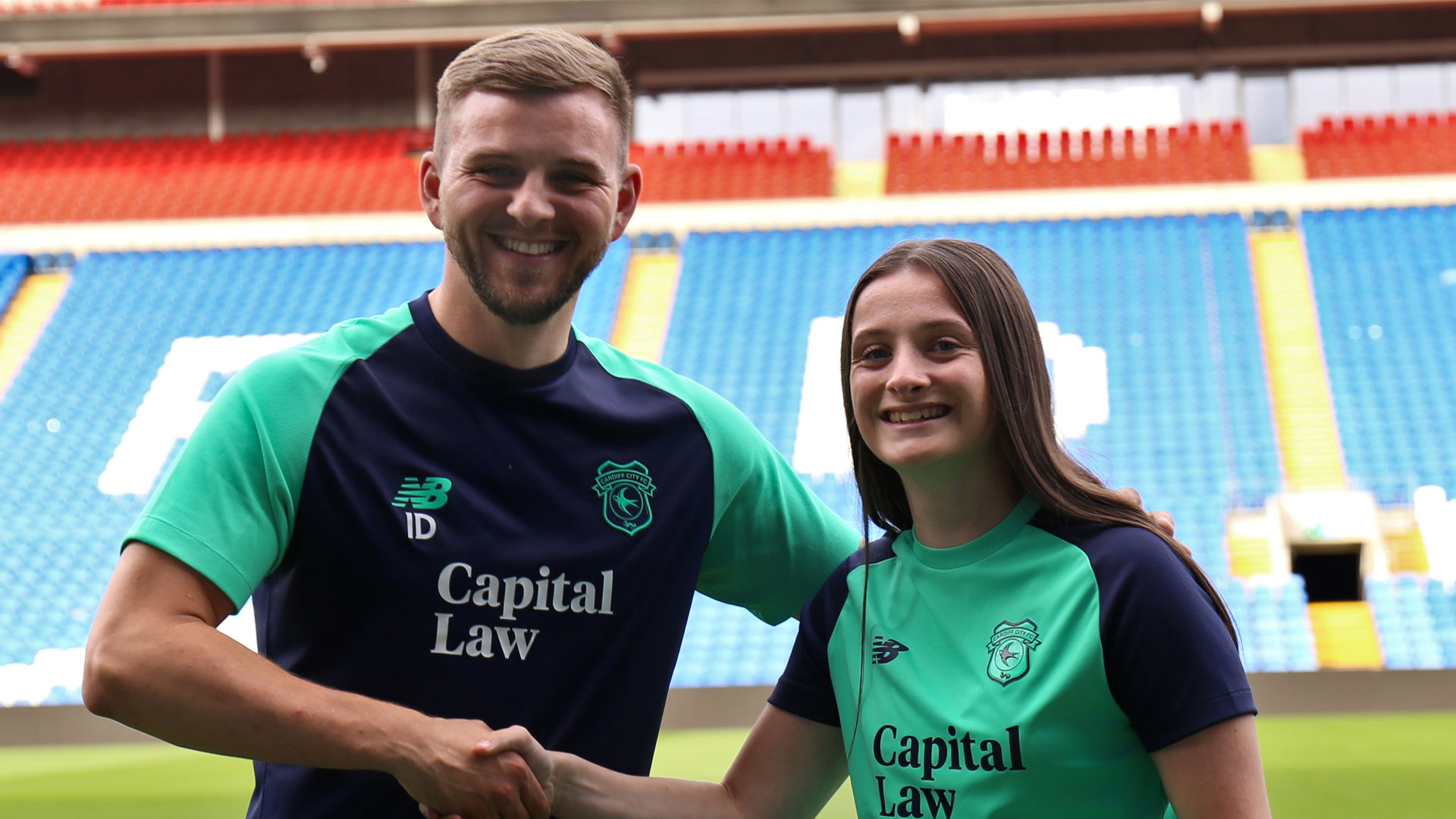 To prepare for the Champions League campaign, the Bluebirds, who have recently signed semi-professional contracts with the Club, have had difficult pre-season fixtures.
Darbyshire's side have faced the likes of Plymouth Argyle, Wolverhampton Wanderers, Portsmouth, Brighton and Hove Albion U21 and Tottenham Hotspur U21.
Mackenzie continued: "The squad is really close because everyone is working really hard towards the same goal, which is to be competitive in the Champions League. We've had difficult pre-season games to prepare, so all the girls are excited for the coming weeks.
"It's been a good experience to start the season. Going into the Champions League, it will get us ready, because the teams we'll play against are going to be strong and physical, so we need to be prepared as a squad."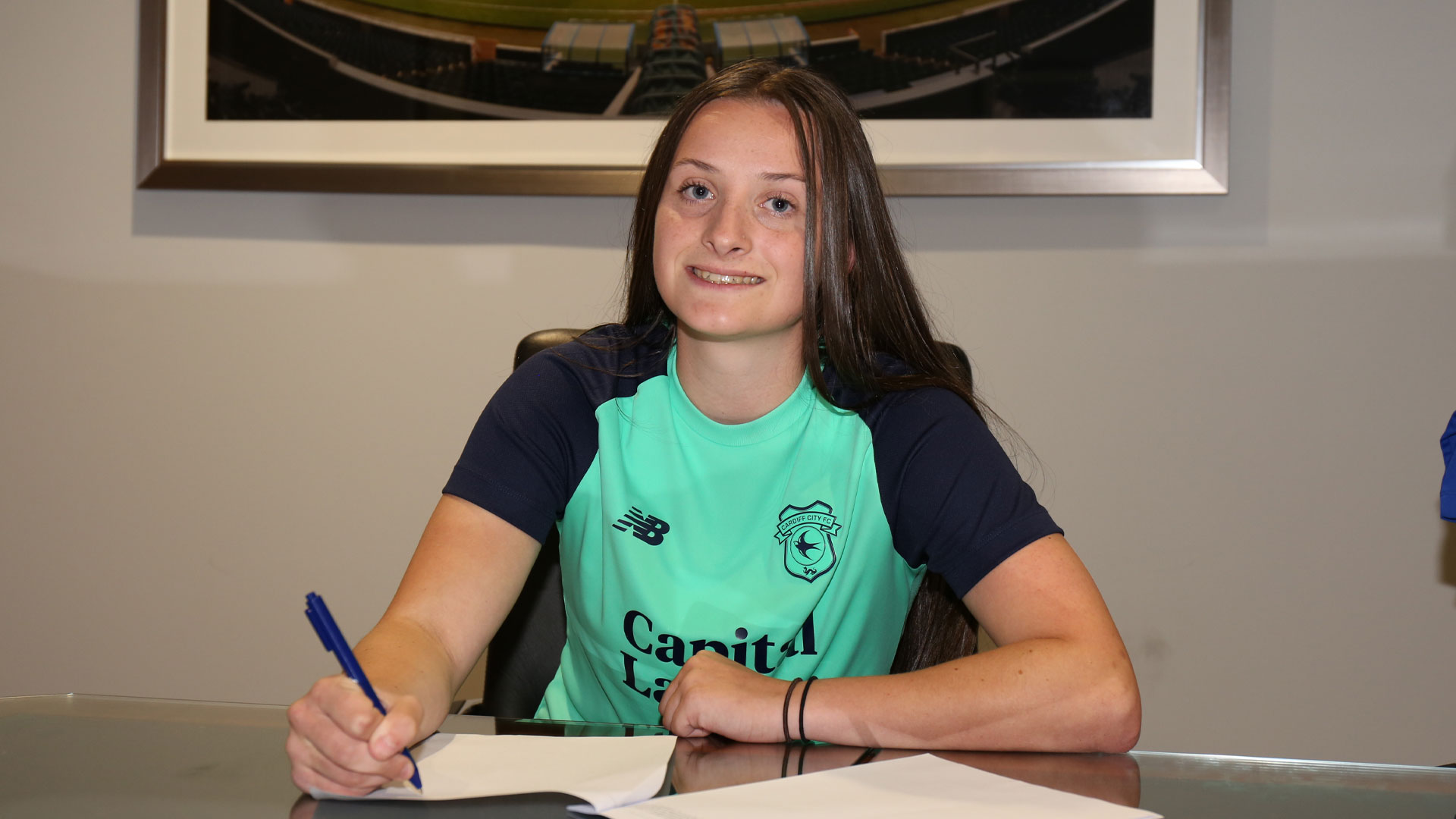 In recent seasons, talented young players like Megan Bowen, Seren Watkins and Hollie Smith have joined the Bluebirds and seen an improvement in their game.
Mackenzie, at 19 years of age, already has experience with Wales' age-grade sides.
"Since joining the Club, I feel a lot stronger and a lot fitter," she added. "It's made me feel ready for the season a lot earlier than I have in past seasons.
"The facilities are surreal, you wouldn't expect to have all of it given to you, but it's brilliant for me and the girls.
"I feel like my all-round game has improved since joining the Club. I'm more able to hold the ball up and not get pushed off the ball so easily. I feel more confident with my game."
Mackenzie concluded: "I'm really excited to keep improving, both as a footballer and as a person. Hopefully, I can keep getting better and better at Cardiff City."