City support The Salvation Army Easter Appeal
Community
1st April
Cardiff City Football Club have shown their support for The Salvation Army with a special Easter donation.
The Bluebirds' staff and playing squad came together to contribute to the charity's Easter Appeal, with Curtis Nelson and Josh Murphy handing over chocolate eggs and treats during the international break.
Speaking at CCS, Curtis said: "We're delighted to present The Salvation Army with an Easter donation from our staff and players.
 "We know all about the great work they do for people in need and hopefully these treats will help to put some smiles on faces this Easter."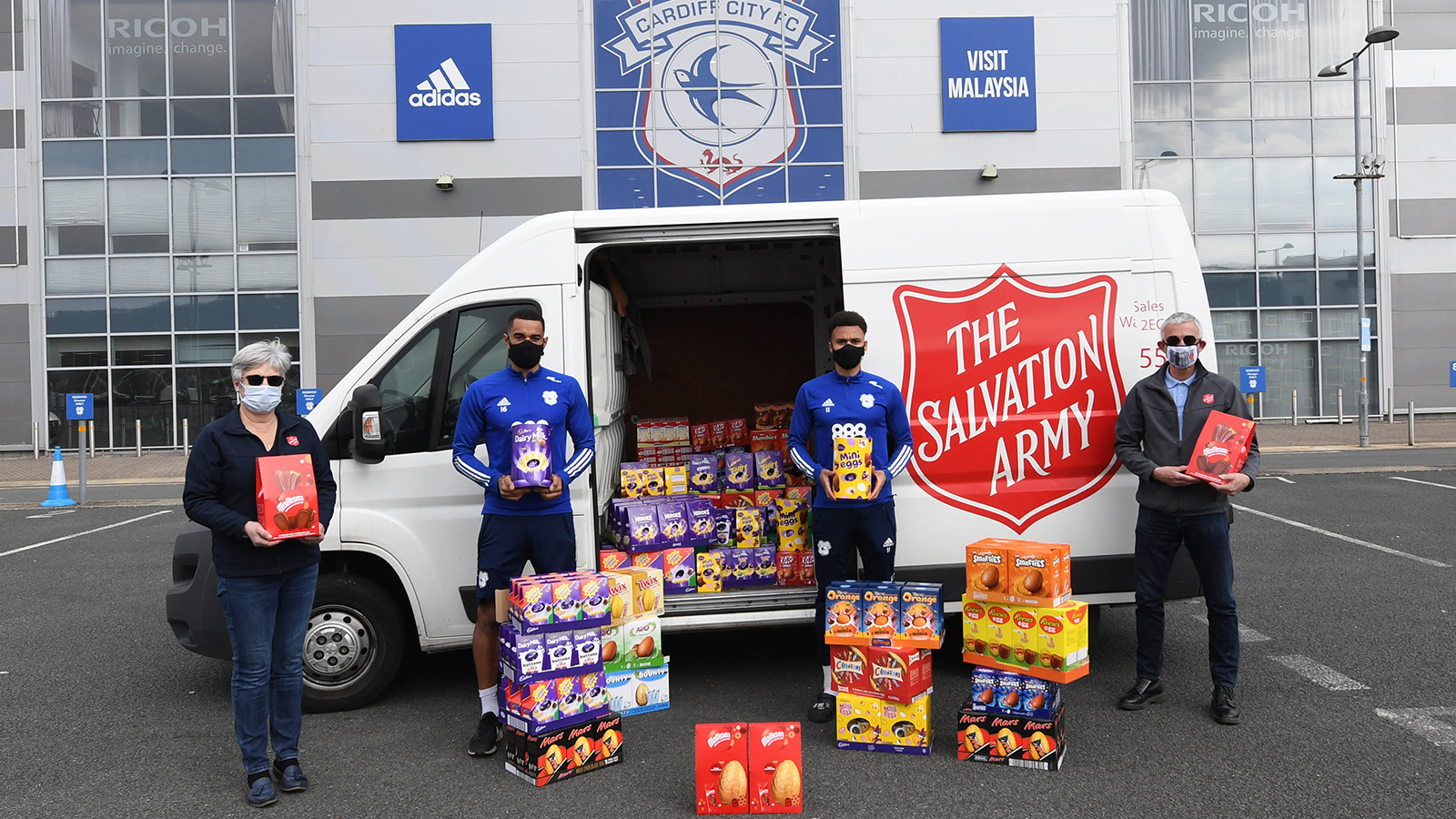 Salvation Army divisional commander Major George Baker added: "We're grateful for the donations from staff and players at Cardiff City FC.
"The Salvation Army is at the heart of the community in Cardiff supporting people in need, offering practical assistance and friendship. We will be sharing the eggs with families we support." 
To help support The Salvation Army's vital frontline work please visit: salvationarmy.org.uk/donate.