Club Connections: Bluebirds & Hatters | Andy Dibble
History
16th April
Boyhood Bluebird Andy Dibble has enjoyed a unique affiliation with Cardiff City, going from supporter to starting stopper, before returning to the Welsh capital in 2017 as Goalkeeping Coach.
A regular on the Ninian Park terraces in the 1970s, Dibs recalls his early years in the club's youth setup: "I came through the junior system and was scouted by Graham Reynolds and Adrian Jones. I first signed for the Club as an eleven-year-old, and became an apprentice at the age of 16. I made my debut on my 17th birthday, and turned professional just afterwards."
His debut came against Crystal Palace in May 1982, a moment which provided the stopper with lasting memories. He explained: "It was different in those days, and I'll never forget my debut. I was in the boot room, cleaning the boots. Ron Healey was the goalkeeper in those days, but he had a pelvic problem. Len Ashurst came and got me an hour and a quarter before kick-off, and told me I was playing, so I didn't really have time to think about it."
He added, "You don't really see that happening too often, now. I think from a goalkeeping point of view, the earlier you're thrown in, the better. It's a little bit different nowadays, but I remember when I was a 15-year-old, I went to Norwich and played with Phil Dwyer in front of me! I was lucky at the time, but I went to strength to strength."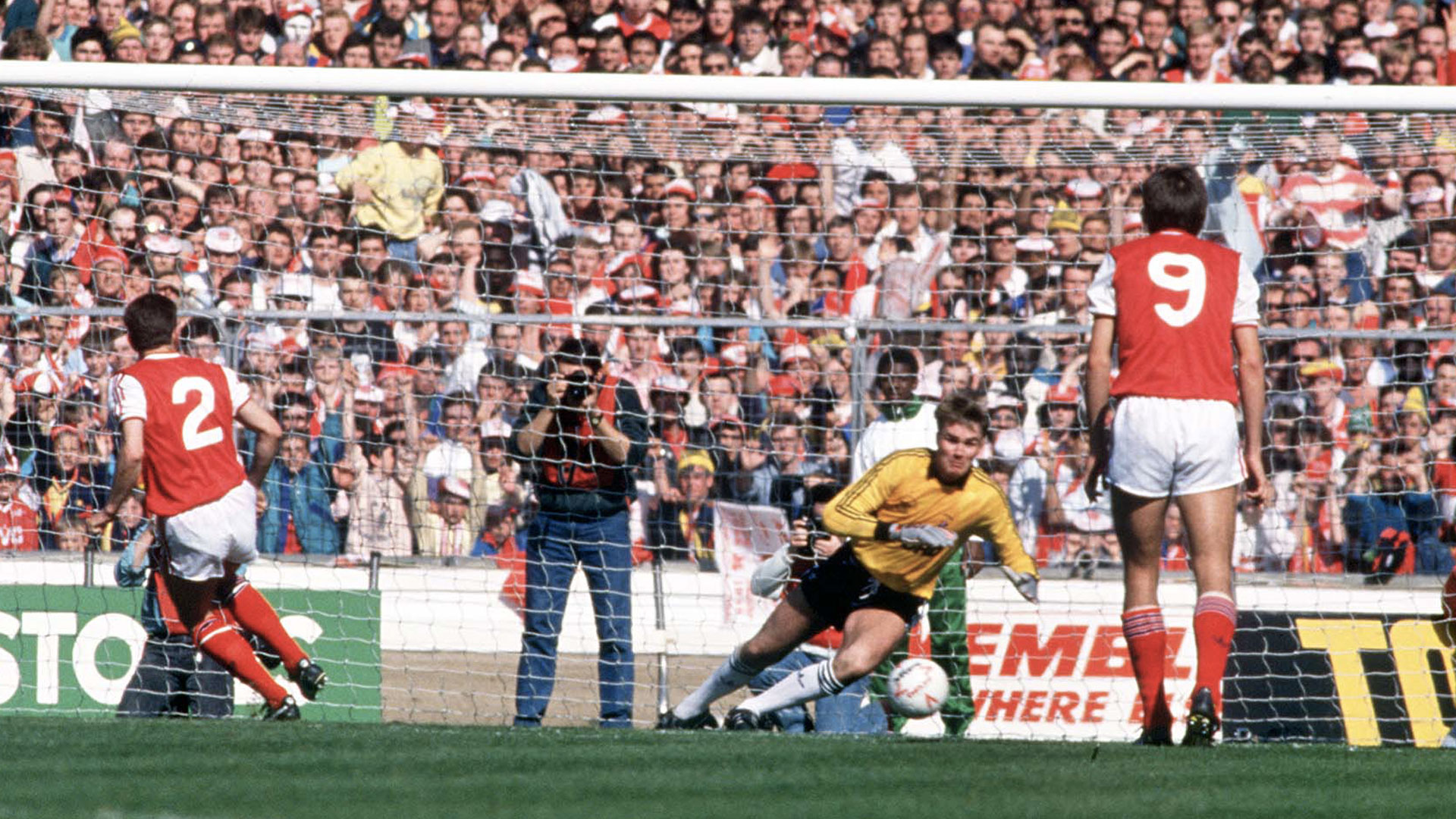 After becoming the established first-choice shot stopper at Ninian Park, Dibs was a regular as Len Ashurst's side won promotion from Division Three, finishing the campaign in second place.
A year later, and with 64 league appearances under his belt, he made the move to Luton Town, and would go on to become a hero at Kenilworth Road after saving Nigel Winterburn's penalty in a 3-2 win over Arsenal in the 1988 League Cup Final.
Recalling his time with the Hatters, Dibs said: "My only regret at Luton is that I didn't play enough games. The memories I have there are unbelievable, but during that time I picked up a nasty knee injury, which cost me about seven or eight months, and then picked up an elbow injury. At that point we were playing on the artificial turf at Kenilworth Road, which is probably why my knees are like they are now!
"Two weeks prior to the League Cup Final, I'd played in the FA Cup Semi-Final against Wimbledon. I'd had a decent game, but I ended up bringing down Dennis Wise for a penalty, and they scored with the last kick of the game. You can imagine the feeling at the end of that game, because I thought I'd let everybody down. But, two weeks later, we were at Wembley to lift the Littlewoods Cup, which was a great moment for the club.
"I have really fond memories of the club, and it's fantastic what they are doing at the moment. They've assembled a cracking team, with my old teammate Mick Harford on the coaching staff, who is one of the best number nine's I've ever played with. The last few times I've been to Luton we've had good results there, so hopefully that can continue today!"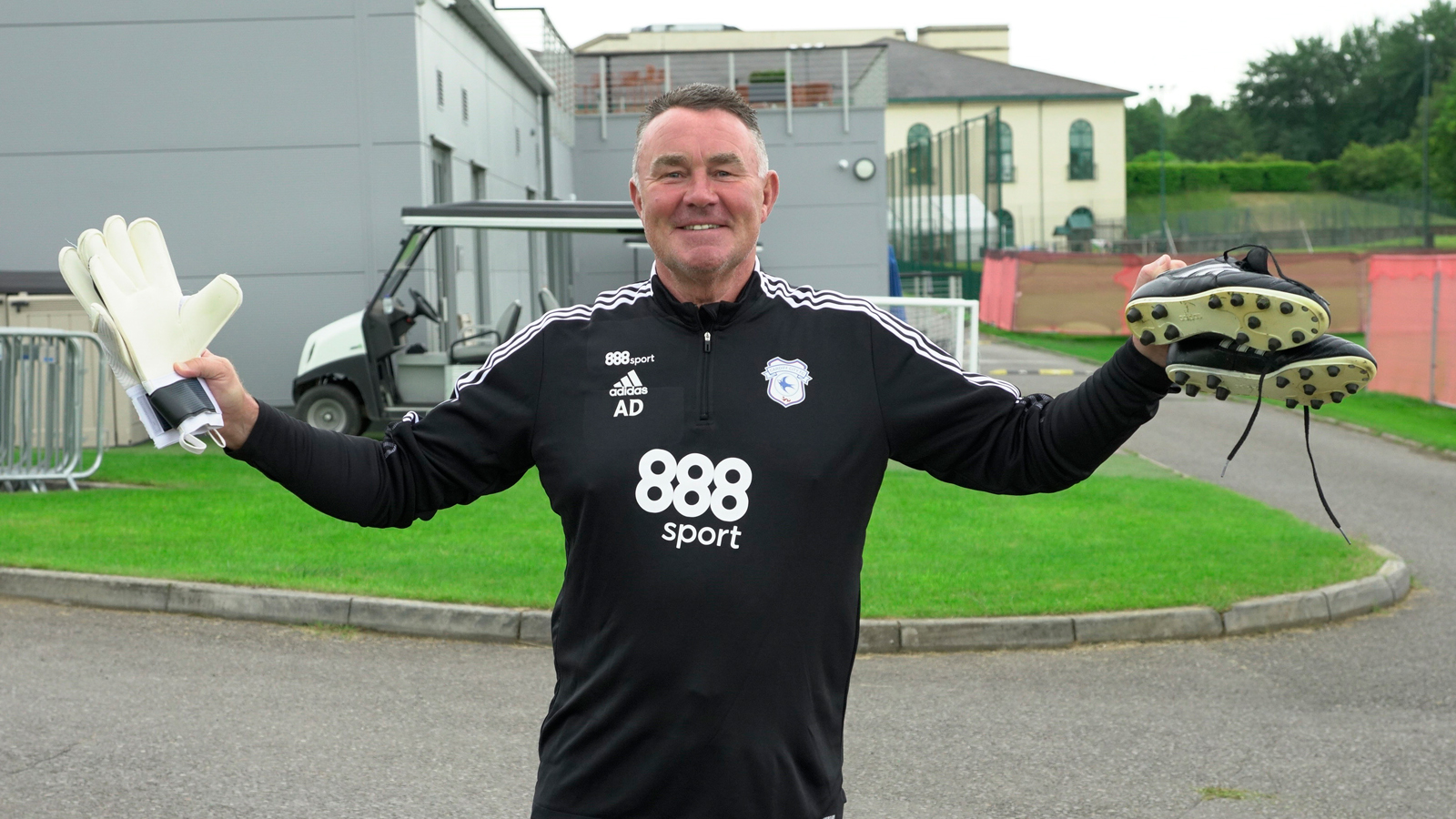 After hanging up his gloves in 2006, Dibble moved into coaching, and made the return to Cardiff in 2017, going on to help the Bluebirds to Premier League promotion the following year. As he explains, the facilities available to players nowadays are very different to what he experienced rising through the ranks!
"The five-and-a-half years I've been back have been fantastic. Nowadays, the infrastructure is incredible. We've got a fantastic training setup, and the pitches we have are amazing. The club has come a long way, because we had none of that in my day! We used to walk from Ninian Park across the road onto Jubilee Park to train there. Sometimes we'd go to Pontcanna, and if that was frozen we'd go down to Barry Island and train on the beach – it was like a day out!"
As a graduate of our youth system, the 56-year-old knows more than most about making the journey from Academy to First Team, and is optimistic that a fellow South Wales stopper will follow in his footsteps in the near future.
"It looks like we've got a new crop of talent coming through. I've started going to Treforest twice a month to have a look at the young keepers, from 8 years old upwards. During the pandemic it was difficult, but I can see with my own eyes that we've got some good young goalkeepers who will be stars for the future. Credit to Darran Lovell and James Wood, they've done a great job there."
Having enjoyed success both on the field and in the dugout, it's clear that Dibs is truly loving his time as a Bluebird – something he summarised perfectly when asked for a final comment on his affinity with the club.
He concluded: "I've been a Cardiff City fan from a young age – I supported the club, played for the club and now coach at the club. I'm very proud to have been promoted with the club as both a player and a coach, and I'm Cardiff through and through, as everybody knows!"