Emirates FA Cup Fourth Round | Reading vs. Cardiff City
Ticket News
24th January
Our Emirates FA Cup Fourth Round clash with Reading will take place on Saturday, January 25th, 2020 - 3pm KO at the Madejski Stadium.
Update: 6:30pm, 24/01/2020
Over 2,300 tickets have been sold. Reading will be selling on the day.
Matchday purchases (along with any collections or duplicates) will be from the South Stand Ticket Office, located between Gates 9 & 10.
This office opens from 1:30pm and accepts cash or card payments.
Matchday sales are subject a price increase.
Matchday Prices
Adult: £15.00
65 & over: £10.00
18-24: £10.00
17 & under: £7.00
12 & under: £5.00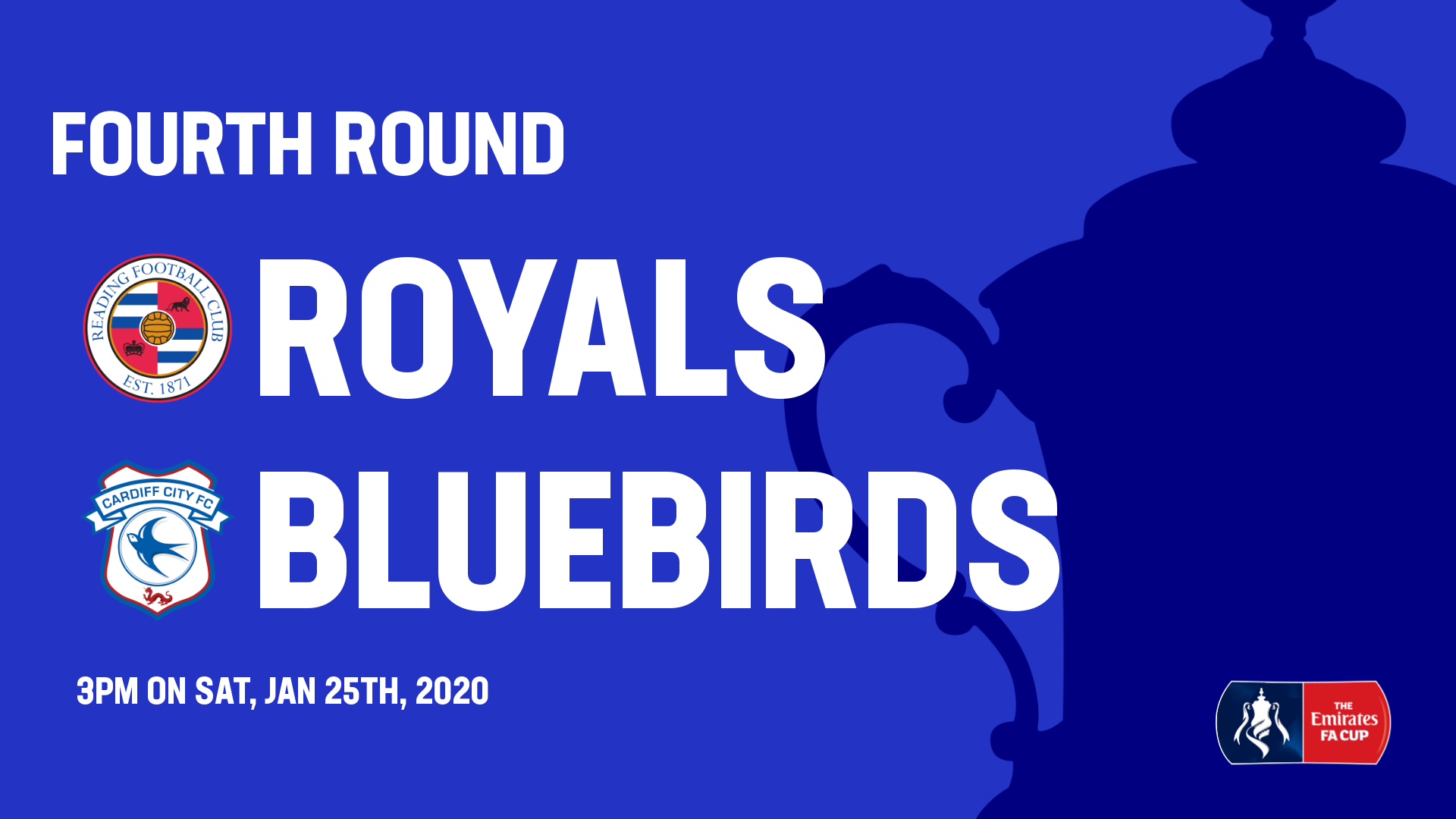 Tickets on sale from 10am on Monday, 20th January 2020.
Tickets available to current Season Ticket Holders, Club Members & Flex 5 Holders.
Ticket Prices:
Adults: £10.00
Seniors 65 & Over: £7.00
18-24yrs: £7.00
17yrs & Under: £5.00
12yrs & Under: £3.00
Disabled Allocations:
Prices as stated above and Personal Assistant Free of Charge.
Please contact the Cardiff City FC Ticket Office to purchase.
Please be advised:
When purchasing a wheelchair and carer ticket, the carer ticket is not situated next to the wheelchair user, it is situated in the row below.
If there is a requirement for the carer to be sat next to the wheelchair user, please inform a steward on the day who will be able to assist.
Strictly one ticket per qualifying supporter.
Booking Fees Apply:
Match tickets purchased in person, by phone, or online will incur a £1 per ticket booking fee.
Match tickets purchased by phone or online will also incur a £1 per booking service charge.
Tickets on sale from 10am on Monday, 20th January 2020.
tickets.cardiffcityfc.co.uk
033 33 11 1920