FA Youth Cup R4 Report: Bournemouth 1-0 Cardiff City
Academy
14th January
Cardiff City's U18 side exited the FA Youth Cup at the Fourth Round following a 1-0 loss to Bournemouth at Vitality Stadium on Tuesday, January 14th.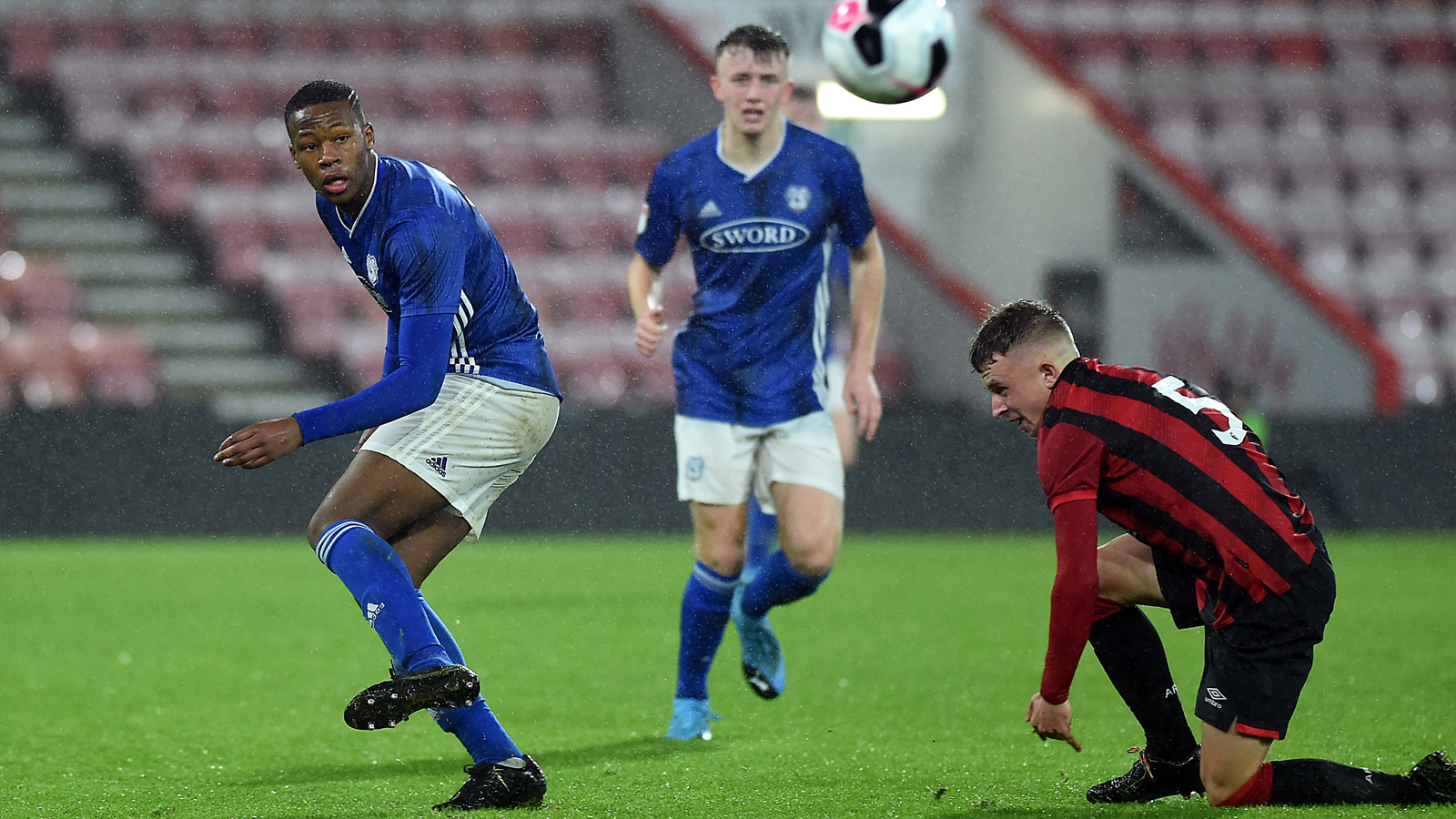 Matthew Bloxham made four changes from last time out as Sam Parsons, Eli King, Isaak Davies and Ntazana Mayembe started.
City's opening opportunity came after four minutes. 18-year-old Davies found space in the host's defence and sped into it, before firing on target from the edge of the area - but Cameron Plain parried away.
Cardiff City looked dangerous in attack and their next opportunity came 18 minutes later. Siyabonga Ligendza gathered possession inside the area, but shot wide from an acute angle.
With 24 minutes played, the Cherries took the lead through forward Williams. James Oliver sped along the left wing, before delivering a low cross for 16-year-old Williams to find the net.
Following the interval, the Bluebirds had three opportunities in the space of two minutes following the restart. Striker Ligendza's headed effort and substitute Kieron Evans' ambitious attempt from range were both saved by goalkeeper Plain, with 17-year-old Ligendza then scooping wide.  
City were dominant and after 70 minutes, substitute Rubin Colwill looked to make an impact, but his shot from the inside right of the area was saved.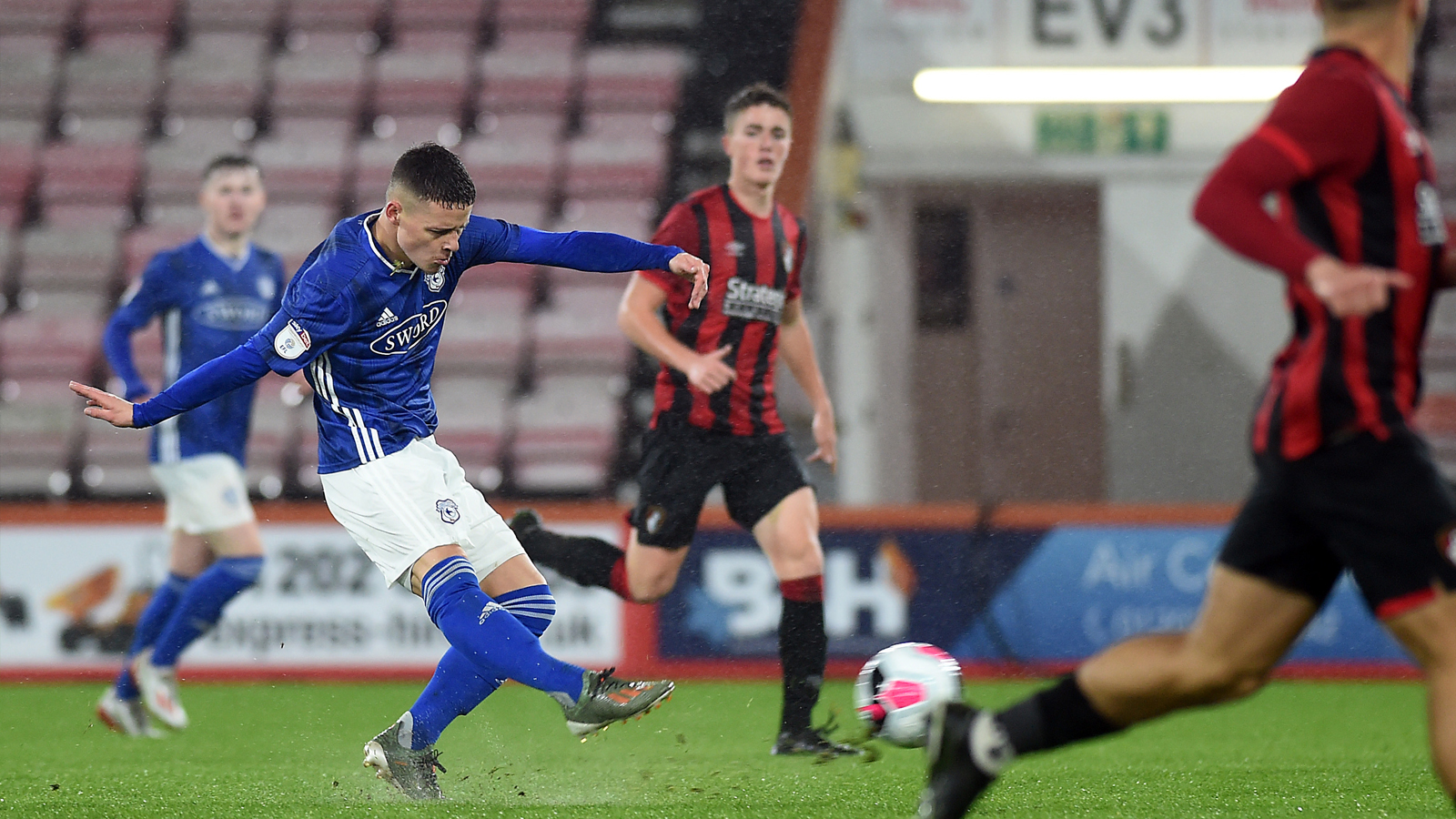 With ten minutes remaining the hosts were reduced to ten players as Luke Pardoe was sent off for a bad challenge on Taylor Jones.
Davies aimed to take advantage of the extra man with eight minutes of the 90 remaining. The dangerman found himself one-on-one with Plain at the edge of the box and attempted a chip, but the onrushing 18-year-old saved.
City's last chance came three minutes into additional time. Substitute James Crole closed Plain down and deflected the ball towards goal, but the goalkeeper managed to sweep it away to deny the forward a shot.
Shortly after, Jaimie Cogman stopped substitute Jordan Murray's powerful shot and that proved to be the final play of the match, as the Cherries progressed to the FA Youth Cup Fifth Round.
U18 FINAL SCORE: BOURNEMOUTH 1-0 CARDIFF CITY
Bournemouth U18: Plain, Genesini, Greenwood, Wadham, Channell, Bertrand, Pardoe, Gray, Pollock (Murray 76'), Williams (Adams 59'), Oliver (Roberts 84'). Subs not used: Terrell, Seddon, Burgess, Moriah-Welsh.
Cardiff City U18: Cogman, Pritchard, Parsons, Jones, Bagan, King, I. Davies, Pinchard, Ligendza (Crole 78'), Kavanagh (Colwill 63'), Mayembe (Evans 46'). Subs not used: Stewart, Chiabi.
Match Report: Richard Early