History | Riccardo Scimeca: I felt the passion at the Club right away
History
28th November
Ahead of Saturday's match against Nottingham Forest, we caught up with the former City player who spent many years playing at both the Gity Ground and Ninian Park...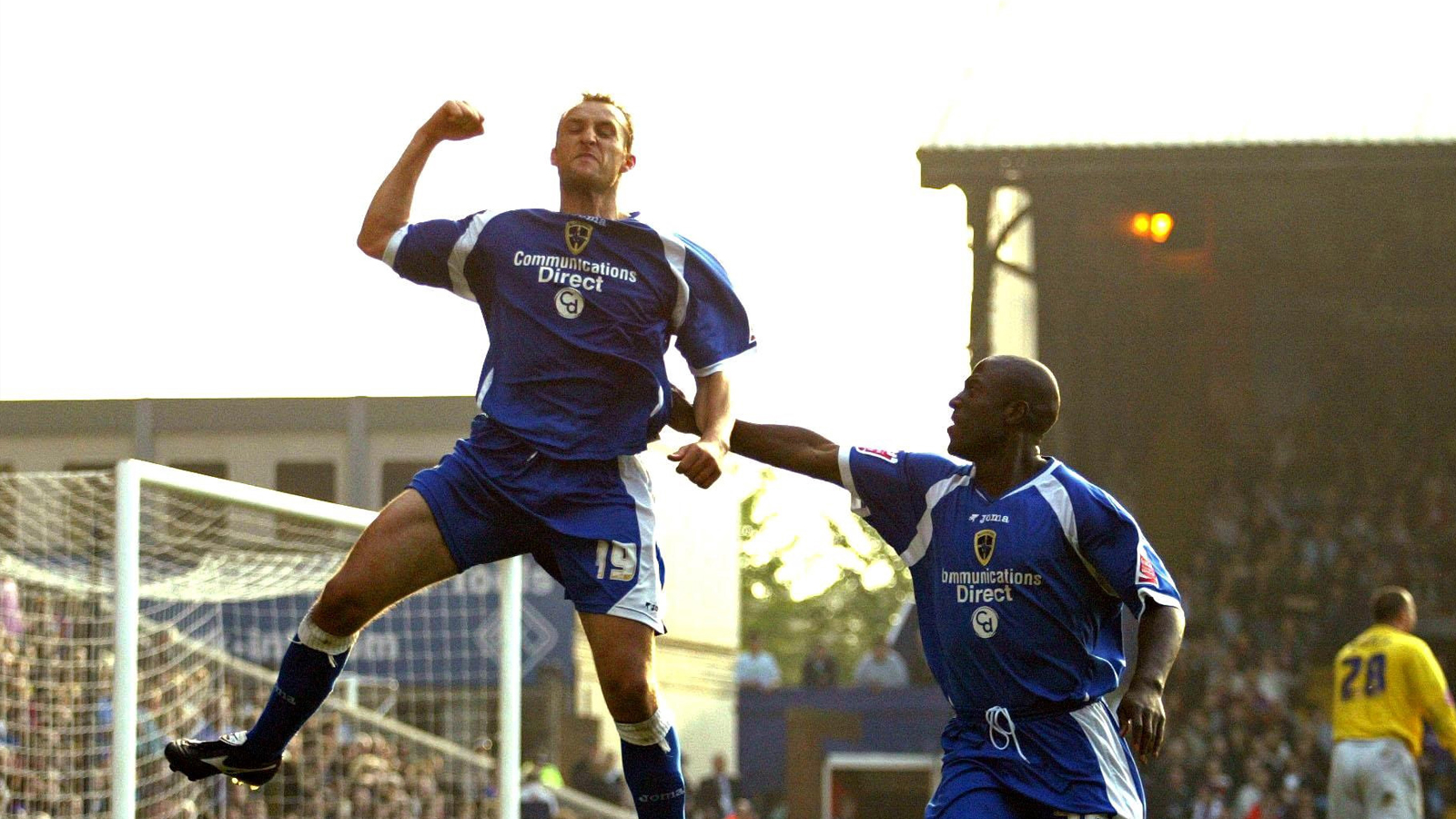 Born in Leamington Spa, Birmingham on June 13th 1975, Riccardo Scimeca began playing senior football at Aston Villa, following a spell as a youth player with the club, making his Premier League debut in 1995, aged 20.
"I was initially scouted at the age of ten, and went through the system at Aston Villa," Riccardo began. "I went through the early stages, being invited to various training camps during the holidays and things like that, and then got onto my first youth contract with the club, though it's a bit different now.
"After doing two years of my apprenticeship, as such, I got my first professional contract at Villa at the age of 18.
"It was interesting getting into the side back then, as things were slightly different, like you only had three subs on the bench.
"I remember making my debut against Manchester United. We defeated them 3-1 in the first game of the season, and I remember Alan Hansen speaking on Match of the Day saying that they'd never win anything with kids. Obviously then they went ahead and won the Premier League at the end of the 1995-96 season!
"Of course I was a young player then and had to bide my time a bit more than the players at Manchester United did. I'd be in and out of the side, with the manager, Brian Little, opted for experience more than youth in his team during that period.
"I made just under 100 appearances for Aston Villa during my time there, and I started out as one of three centre-backs who played in the team's formation. I remember there were the likes of Paul McGrath, Steve Staunton, Gareth Southgate and Ugo Ehiogu, who recently passed away.
"It was really tough competition for me, and I couldn't help but look up to them as I came up through the system."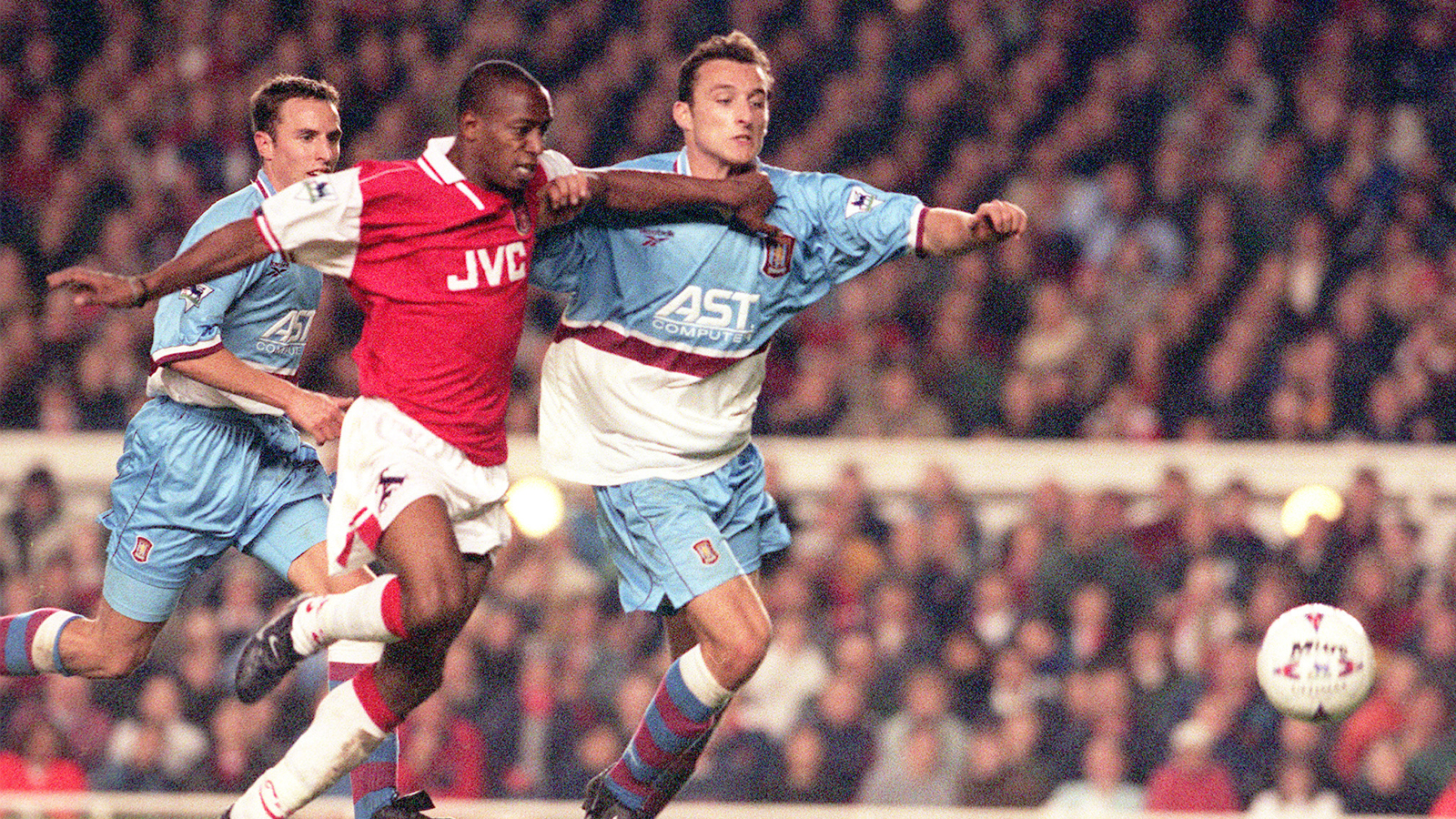 After four seasons playing for the Villans, making 73 Premier League appearances in that time, in 1999 the defender moved to the City Ground to play for Nottingham Forest, who were playing in the First Division (now Championship).
"I had a great four-year spell at Nottingham Forest," he continued. "It was David Platt who initially signed me from Aston Villa, and I joined a relatively young side at the City Ground. There were one or two more experienced players like Chris Bart-Williams, Mark Crossley and Dave Bessant.
"I'd signed after the club had been relegated from the Premier League, and our plan was to go straight back up, which unfortunately never materialised. It was a good four years there, and I eventually joined Leicester City in the Premier League after they'd been promoted."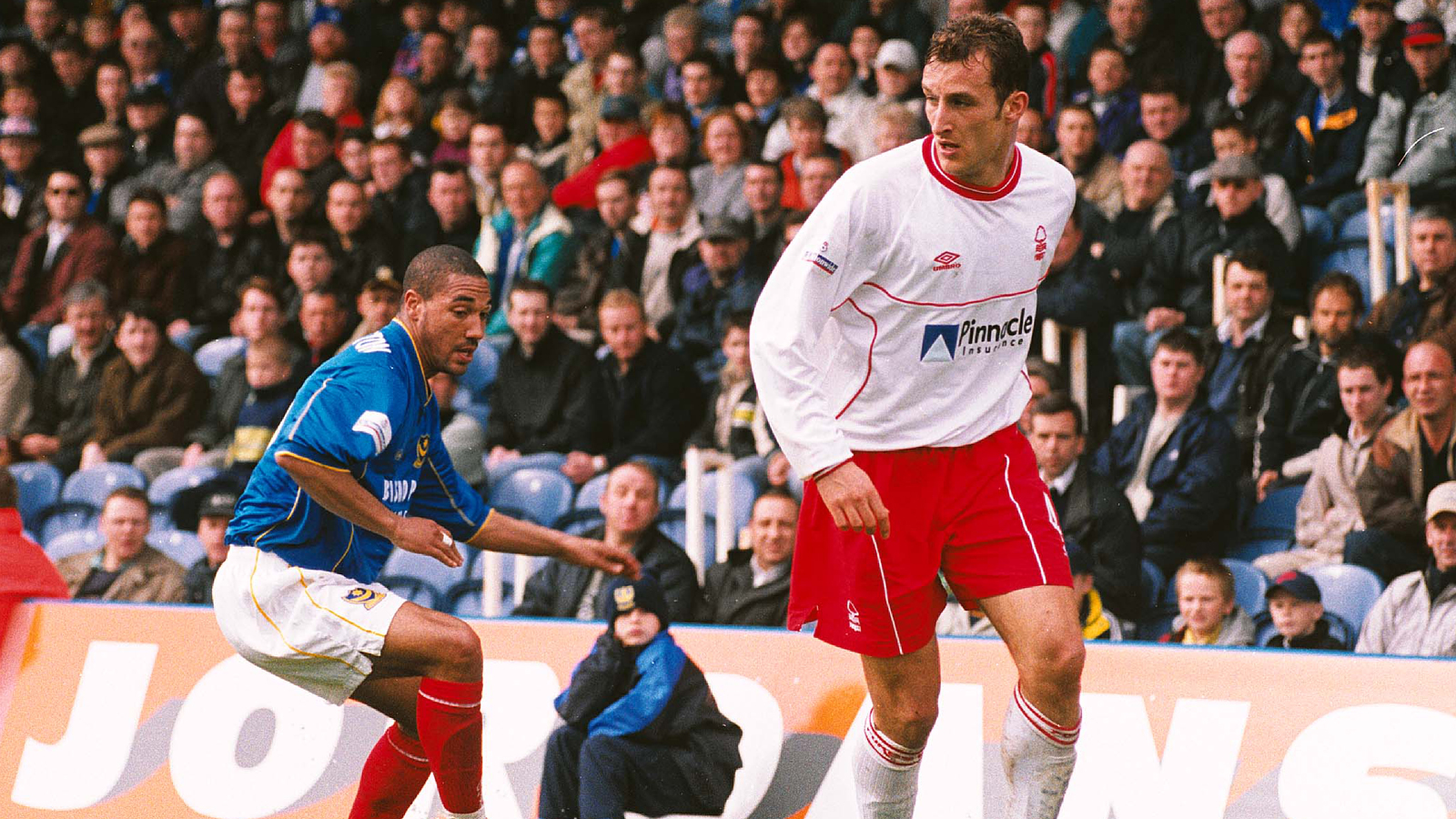 Following four seasons with Forest, Scimeca had spells at Leicester and West Bromwich Albion, both of which were playing in the Premier League. However, it was a team mate from his time at one of these clubs that led to his eventual move to South Wales in 2006... 
"Darren Purse and I were at West Bromwich Albion together," Riccardo continued. "I'd joined them from Leicester City and he'd joined from another club so we arrived there together at around the same time. He and I got along really well, we spent over a year there together before he then moved on to join Cardiff City.
"About six months after he'd left I had a phone call out of the blue from him, saying that the Club would potentially be interested in signing me and asking if I wanted to join. I was happy to listen to what they had to say. I had a few calls and things went from there, then the next thing I knew I joined Cardiff City!
"Playing at Ninian Park was fantastic. The ground was a fortress for us and the fans in the stands made the atmosphere, which really contributed to it.
"I felt the passion that the City supporters have at the Club right away. They were amazing and fully got behind the players in any situation. Obviously you get some moments when the fans weren't the happiest about something but even then you knew that they had your backs.
"One of the main things I took away from my time at the Club was the passion of the supporters, and the unconditional support that they offered. I will always be grateful for that.
"I had some great experiences and it's unfortunate that it was interrupted by injury for the last two years. It was really frustrating, as I felt that physically and mentally as a football player that I knew the game quite well by that point in my career.
"For the first two years in South Wales I was really enjoying my football and played in a more advanced position in the midfield, which allowed me to venture forward and score a few more goals than I had been previously.
"I really enjoyed the freedom that the position offered, compared to the more defensive role I'd played whilst playing at West Brom and Nottingham Forest before that. It's unfortunate that my time playing was cut short by the injury that eventually made me retire."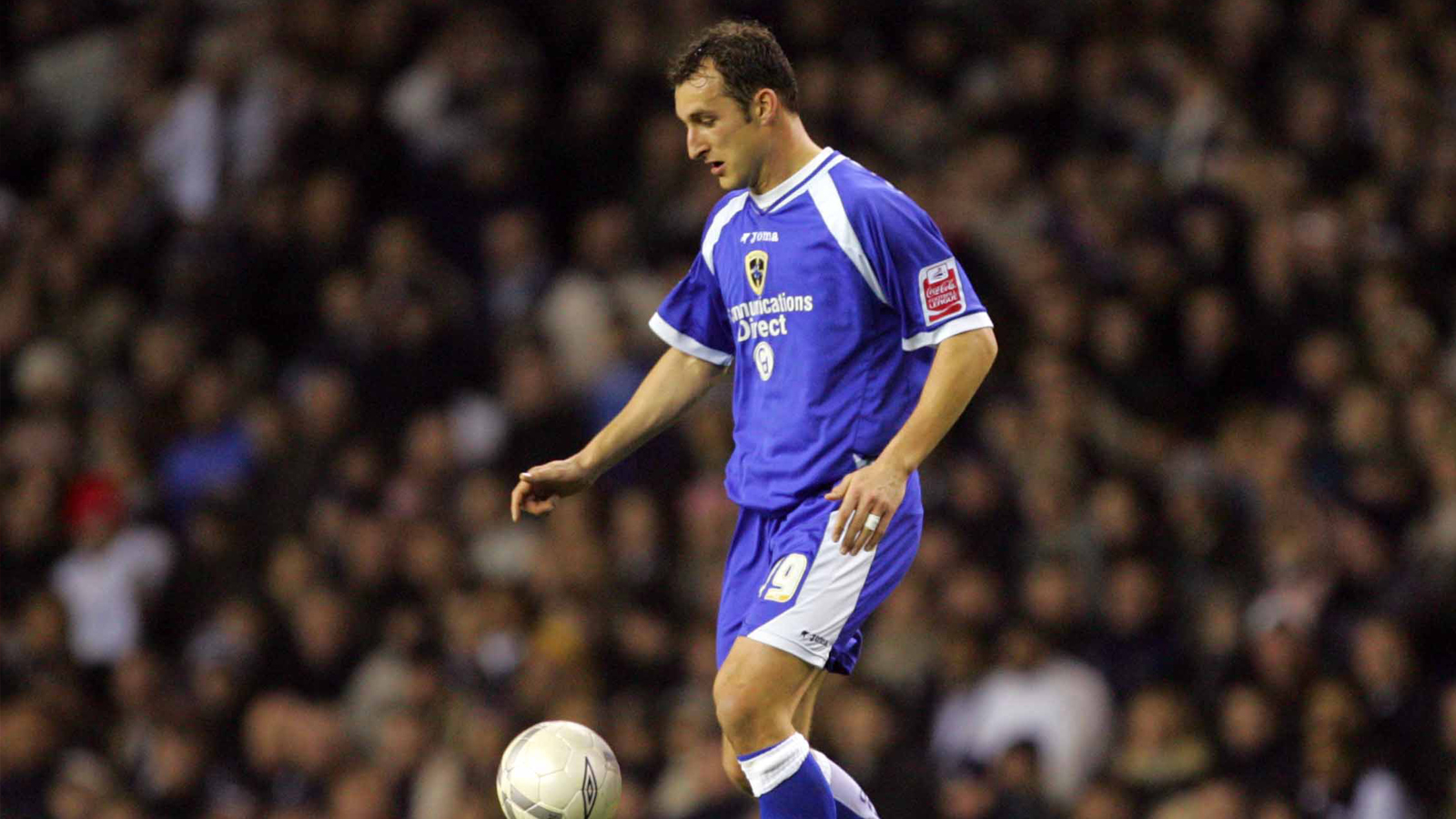 During this time, Riccardo found support from his teammates, and recalls the squad members that he played alongside during his time spent in South Wales.
"When I joined Cardiff City there were some other players that joined in that same era," Scimeca added. "We had good players coming through like Kevin McNaughton, Stephen McPhail, Steve Thompson, Roger Johnson and the likes.
"We had a really good team and did well in the division, but we were unfortunate to not get promotion.
"With further signings like Robbie Fowler, Jimmy Floyd Hasselbaink and Trevor Sinclair alongside the younger players like Aaron Ramsey and Joe Ledley we had the makings of a really good side and put up a really good push towards promotion.
"I remember playing with Aaron in a reserves game once as I was coming back from injury, and seeing just how good he was even from that age.
"Players like Aaron were taking on a lot of information from older teammates, coaches and others, and it's clear to see that he took the correct advice if you look at where he is now.
"It's a short career in playing football; I remember being 17 years old and thinking that I had all of this time ahead of me, and then it goes so quickly. It's important to work hard and keep your feet on the ground as a young player, and to make the most of every moment on the pitch."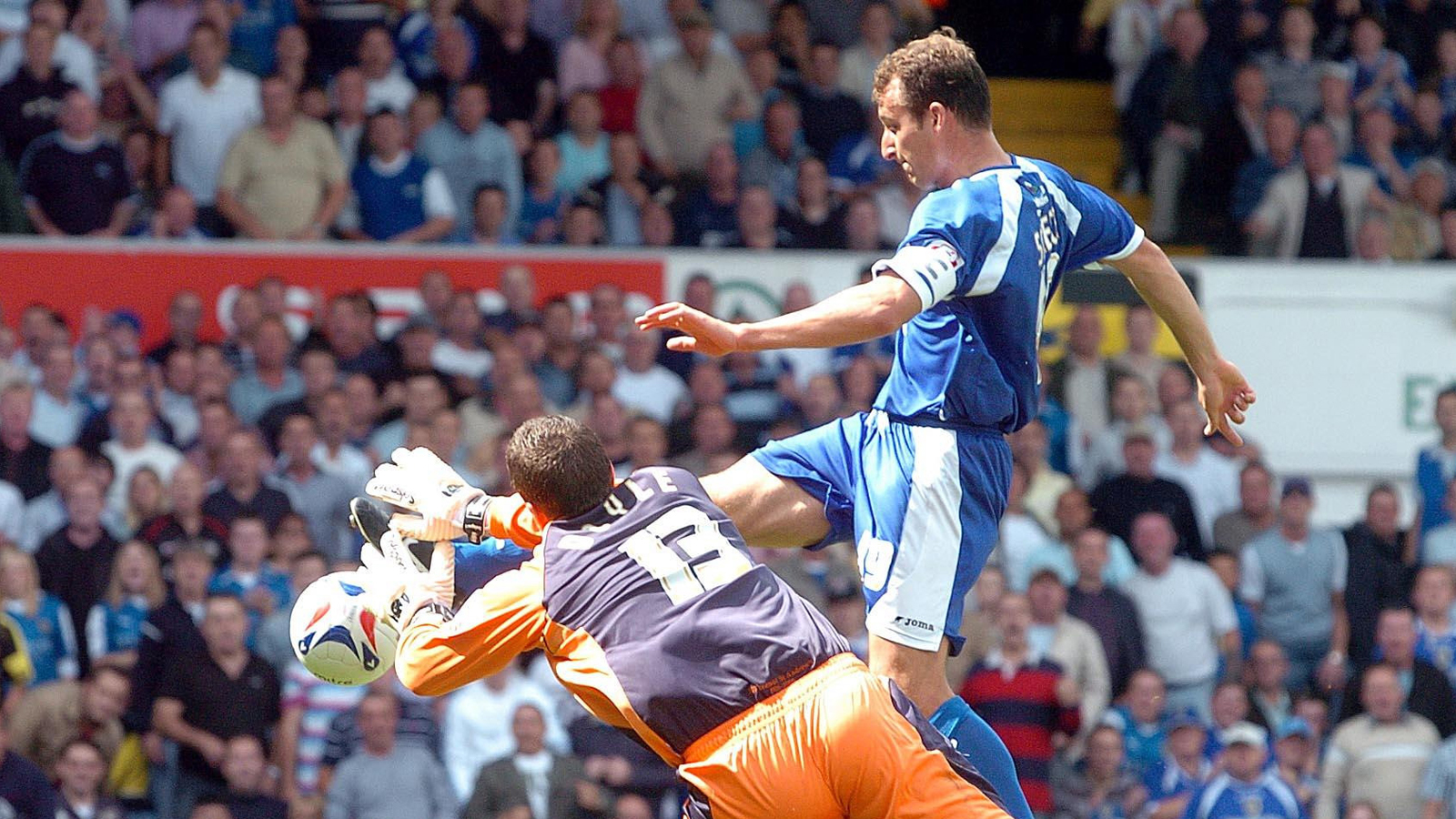 Retiring in December 2009 aged 34, Ricky made a total of 70 league appearances for the Bluebirds during his time at Ninian Park, bidding farewell to City supporters ahead of their Boxing Day match against Plymouth Argyle. Having enjoyed a professional career spanning nearly 15 years, he remembers his time spent at his former clubs fondly.
"I still keep an eye all of the clubs that I've played for," he concluded. "I've had great times wherever I've played throughout my career, even after the ups and downs. I've got fond memories of Cardiff City and always look out for their results."