Love Football. Protect The Game | Eliminate Tragedy Chanting
Club News
5th August
Cardiff City Football Club is committed to supporting the EFL football-wide initiative of 'Love Football. Protect the Game', introduced to improve fan and participant behaviour ahead of the 2023/24 season.
In recent years, we have been rocked by tragedies at Cardiff City and have felt the pain of opposition fans taunting us with hurtful chanting and gestures.
Ahead of this weekend's opening fixture with Leeds United at Elland Road, live on Sky Sports, travelling Bluebirds are asked to remember the lives of Chris Loftus and Kevin Speight, 23 years on from their tragic passing, with respect and empathy.
Whilst supporters may wish to show their support for overseas players and staff this season by displaying their national flags at games, we insist that those travelling to Leeds avoid the display of any flag or banner which may cause hurt or offense.
All supporters are strongly encouraged to read the following section of our Club's Code of Conduct (available here in full) and the potential consequences of anti-social or disrespectful behaviour at fixtures, including tragedy chanting and provocative gesturing:
Policy on Tragedy Chanting, Provocative banners & clothing
Cardiff City Football Club will not tolerate 'Tragedy Chanting' and it wants our fans to understand the impact it has on family, friends, and football supporters in general. Those closely associated with loss and tragedy and many other fans can become deeply distressed when hearing such chants and it is therefore totally unacceptable behaviour.
We advise that offenders will be sanctioned by the Club, in accordance with our Ground Regulations, Customer Charter, Code of Conduct and Club Sanction Policy. Incidents are also likely to be investigated by the Police, as such chanting and associated negative behaviour is now considered a Public Order Offence.
It is also important to note that fans who engage in tragedy chanting or attempt to enter any stadium with flags, banners, or clothing that could be seen as offensive will be refused entry to or be ejected from Cardiff City matches home and away following agreement with fellow clubs. Thereafter, behavior will be considered for further action as identified above.
Simply put, Cardiff City Football Club will not tolerate tragedy chanting or anti-social displays by our supporters or towards our supporters.
The EFL issued the following wording as part of a media release earlier this week in respect of this new initiative in the game.
Fan Behaviour
To challenge the totally unacceptable presence of football tragedy abuse, for season 2023/24, regulation changes and tough new measures have been introduced which will see people who are found to have committed offences face stadium bans and potential criminal prosecution.
The issue is focused on offensive chanting, gesturing and displaying offensive messages based on football-related tragedies, which causes significant distress to the victims' families, survivors and affected-club supporters. Football authorities, supporter groups and law enforcement organisations, including the police and CPS, have united to crack down on fans who participate in this vile form of abuse.
In addition to bans and criminal sanctions, a range of in-stadium, in-classroom and online resources will be rolled out under the 'Love Football Protect the Game' banner, to educate adults and children alike about the hurt tragedy chanting causes. Ground regulations have also been updated to incorporate references to tragedy chanting.
The game will also continue its efforts to combat dangerous, illegal and unwelcome behaviour off the pitch, be it in the stands or online. Last season a host of new measures were introduced by authorities which saw enhanced sanctions applied for people identified entering the pitch, using pyros, taking drugs to games, throwing objects or for discriminatory abuse.
Restorative Justice Pilot Scheme
To support the rehabilitation of those identified as having engaged in negative matchday behaviour, a new pilot scheme is now in development phase which will refer young people to a restorative justice education programme that will seek to inform and educate about the impact of their behaviour on others.
The scheme is being run by the Premier League, EFL, Premier League Community Fund and the EFL Trust with support from local police forces and will be trialled at ten clubs across the Premier League, Championship, League One and League Two.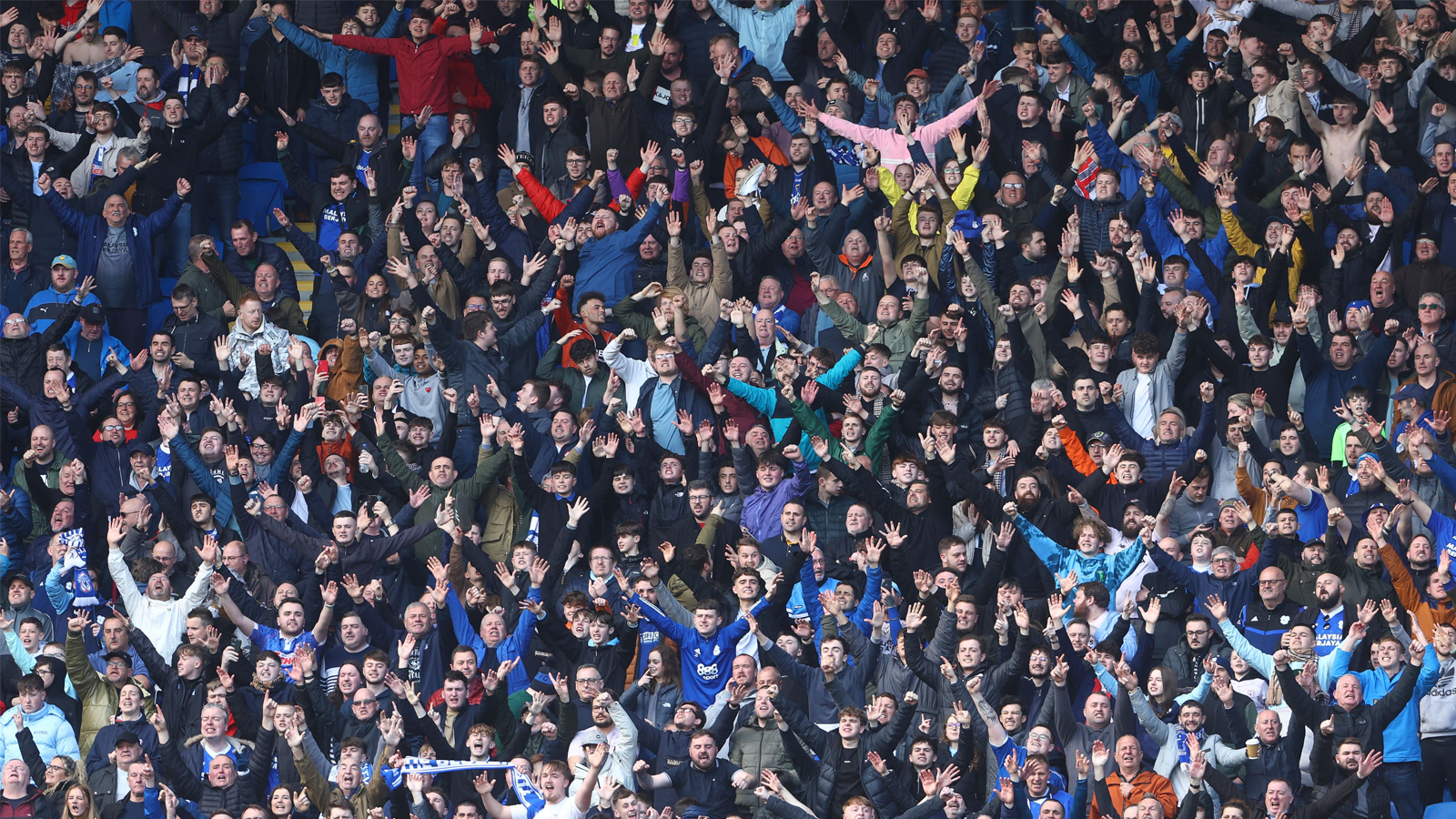 Cardiff City Football Club Executive Director & CEO, Ken Choo, said: "To have 2,000 Bluebirds with us on opening day at Leeds highlights how fantastic our fan base is on the road. We are so proud of the vast majority of our supporters, home and away, but are committed to stamping out all forms of anti-social behaviour at fixtures with a policy of zero tolerance.
"Your passion and commitment to the cause has always been unwavering. Please channel that in the right way and enjoy this season in a responsible and respectful manner."
Any supporters who are concerned or affected by tragedy chanting or provocative gesturing are encouraged to contact the Club via our discrete and anonymous service, by texting or calling 07484 070422. In doing so, this gives us the best possible chance of identifying offenders.
If you need to report an incident retrospectively, you can do so by calling the above number or emailing slo@cardiffcityfc.co.uk.
Please give as much detail as you can, including seat number and section of those you perceive as offending.
#CityAsOne