Match Preview: Cardiff City FC Women vs. Llandudno Ladies
Women
20th September
Cardiff City FC Women face Llandudno Ladies at Cardiff International Sports Stadium in the Welsh Premier Women's League on Sunday, September 22nd – 2pm kick-off and free entry!

Form
The Bluebirds have won their opening two competitive matches of the 2019/20 campaign, defeating Abergavenny 3-0 at Pen-Y-Pound Stadium to go straight to the top of the Welsh Premier Women's League standings on Sunday, September 8th, and beating Llandudno 7-0 at Maesdu Park seven days later, in WPWL League Cup Group 1.
City have scored ten goals in two games with six different scorers: Alana Murphy and Kate Jeremiah boasting three goals each, while Danielle Green, Siobhan Walsh, Jasmine Simpson and Catherine Walsh have scored one apiece.
Llandudno won 1-0 away to Briton Ferry Llansawel on the Welsh Premier Women's League opening weekend - with Jordanne Greenough scoring the game's only goal – prior to being demolished by City last Sunday.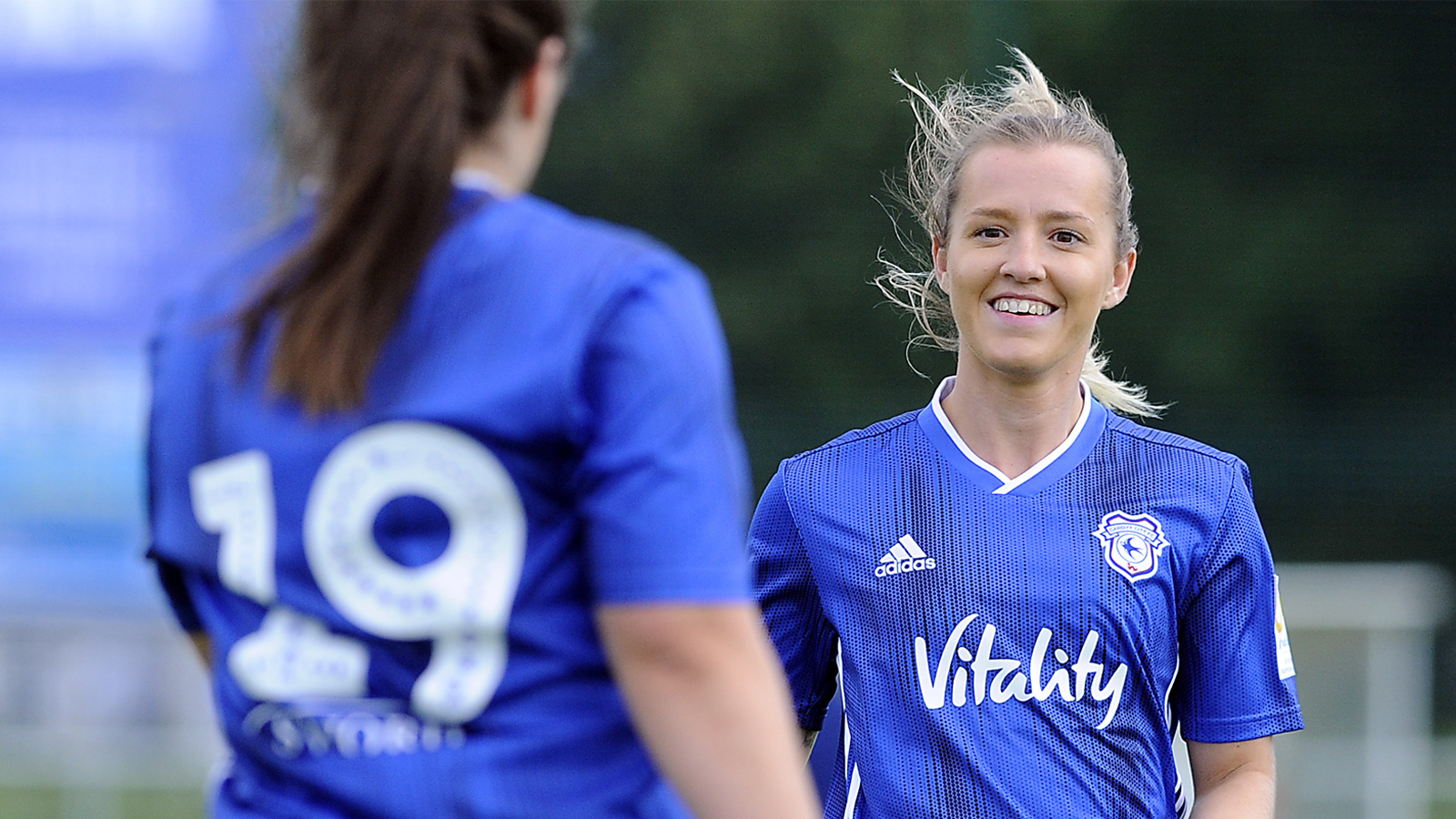 Head-to-Head
Before this season's 7-0 thumping of Llandudno, Cardiff City met the Seasiders twice in 2018/19, winning on both occasions and concluded the WPWL season in third: three places and 18 points higher than this Sunday's visitors.
In September 2018, it was 4-1 at Maesdu Park through Catherine Walsh's brace and goals from Lisa Owen and Murphy and then in January 2019 - 6-3 at Cardiff International Sports Stadium - as Green netted a hat-trick, Danielle Broadhurst and Siobhan Walsh joined her on the scoresheet and an own goal secured another.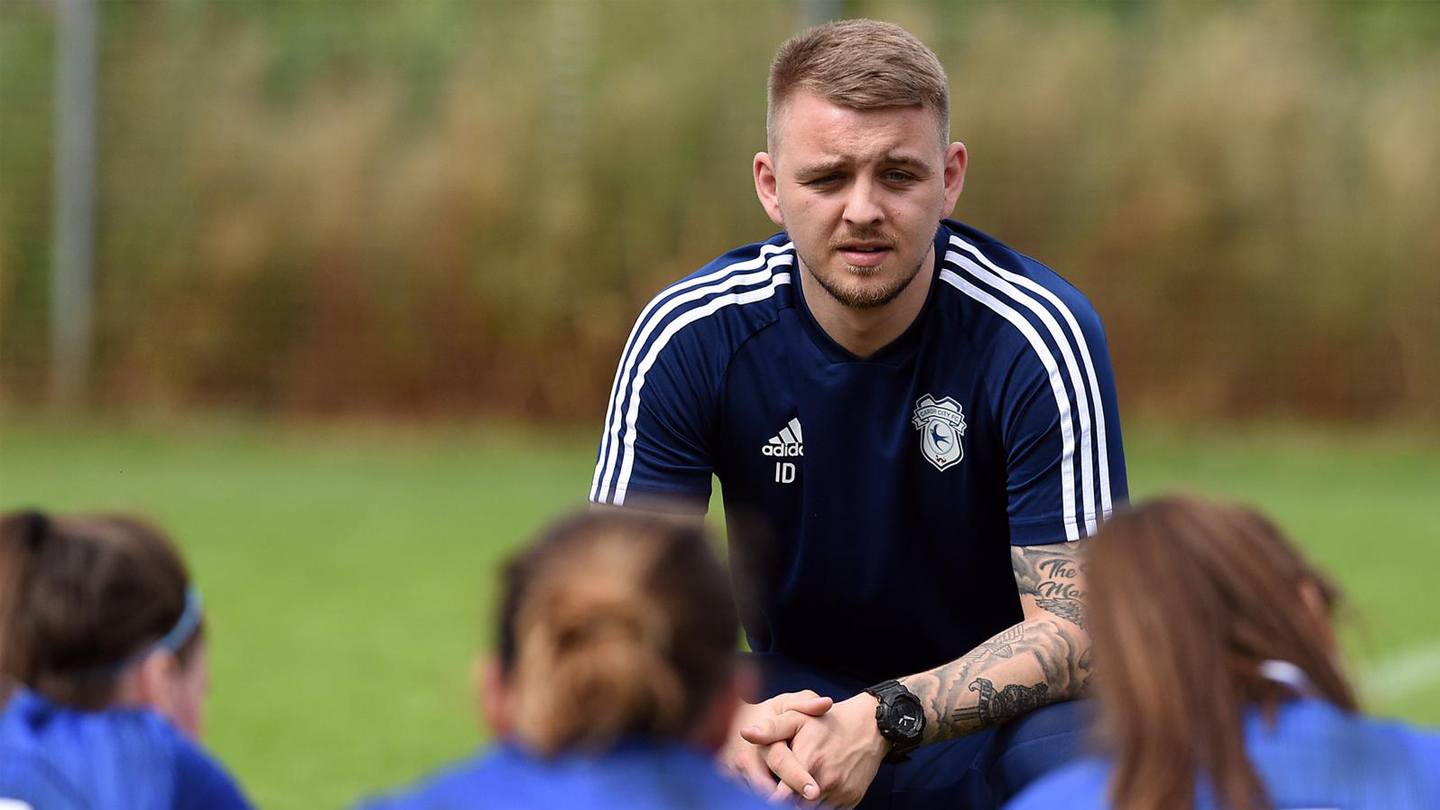 Pre-match quotes
Iain Darbyshire
"We can't wait for the match and obviously, we've had a couple of great results - but we're always looking at the next game - so we're excited, we've worked on a few different things in training and the players are buzzing to go.
"It's always nice to score goals, but we always think about how to better our performance and there were a few things in the first-half at Llandudno that I didn't think we did too well, so we'll look to improve on that and hopefully that'll bring out an even better performance.
"There's a selection headache, which is healthy to have and we've 19 players, but only 16 can be in the matchday squad, so there'll be some rotation: some people will miss out and some will come in, but that's the way football is and it's a team game."
Jasmine Simpson
"Everyone is buzzing for the game on Sunday and we've just got to keep playing the way we have been and improve where we can.
"I was glad to get my first minutes for Cardiff City against Llandudno last weekend and I went on and scored with my first touch, so I was overwhelmed with that - I couldn't have dreamed of a better start!
"I've just been listening to what the coaches have asked me to do, so I've got to keep playing at my best and since joining, I've had the best experience by getting to know everyone and everything has been so positive in preparation for the games."
Catch-Up: Extended highlights of the match will be available to subscribers of Cardiff City TV.
Social: Live updates will come via our official Women's Twitter account, @CardiffCityFCW!