Match Preview | Cardiff Met Ladies FC vs. Cardiff City FC Women
Women
4th March
Cardiff City FC Women travel to face Cardiff Metropolitan University on Sunday afternoon, 2pm KO.
The Bluebirds will be looking to continue the winning start to Phase Two, recording impressive victories over Aberystwyth Town and Swansea City Ladies.
City booked a place in the Final of the Adran Trophy last time out with a clinical 5-0 victory at Aberystwyth Town's Park Avenue.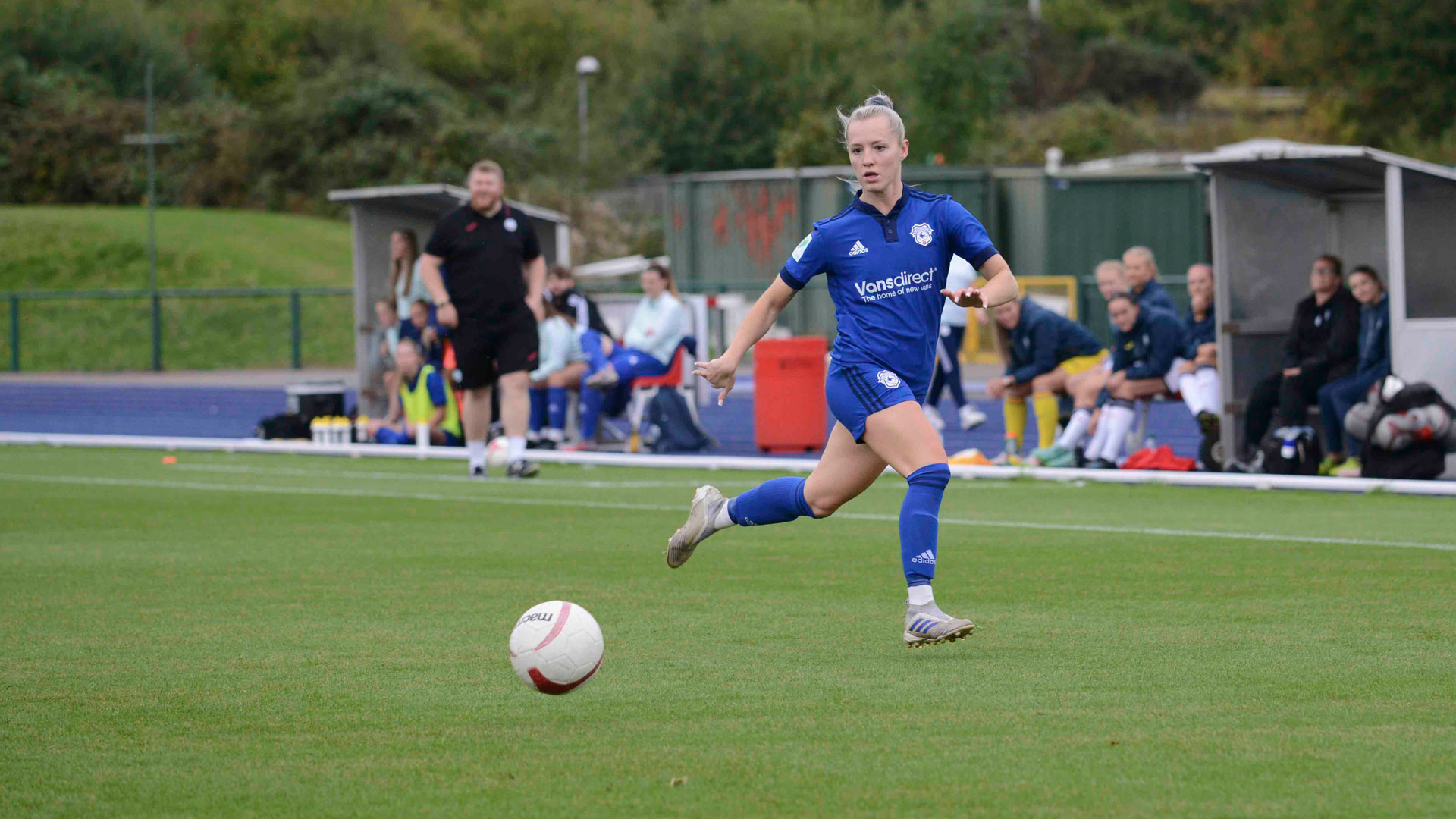 After a competitive first-half, Catherine Walsh rose highest to head home the opener, before Phoebie Poole's stunning strike doubled the lead.
Walsh and Poole both secured braces, along with Ffion Price getting on the scoresheet to secure the victory.
This weekend's opponents, Cardiff Metropolitan University, have had an impressive season in the Adran Premier, with their only defeats coming to league-leaders Swansea City.
The Archers also booked their place in the Adran Trophy last time out, as they overcame The New Saints with a hard-fought 3-2 victory.
Tickets for this weekend's clash at Cyncoed Campus can be found here.
"We're flying at the moment," said head coach Iain Darbyshire. "We're playing some really good football and the mood is really good in the camp. All the girls are putting in all the effort at the work that we ask of them and we couldn't be in a better place going into Sunday's game.
"We knew at the start of the season that if we're going to be successful and challenge for trophies, we're going to have to beat Swansea and Cardiff Met, that's still the target. We've got a lot of games left to play. We can have a great season, but to do that, we have to win the big games. We know that's the case.
"We truly believe that we're capable of getting a result, but we need to turn up on the day and add that consistency that we've been talking about as a group."
Having played a key part in the win at Aberystwyth Town, winger Danielle Green added: "There's definitely a great atmosphere in the squad at the moment. We've built momentum from two big games and hopefully we can keep this up going forward.
"Cardiff Met are one of the toughest teams to face. They show resilience until the end and that's what we have to match on Sunday. We've shown in the previous game that we are capable of matching their intensity and playing great football, but we need to stay focused from minute one to minute 90 if we want to get a result.
"A win this weekend would really show just how much work we have put in as a team from the start of the season up until now. We have grown so much as a squad and it's finally starting to pay off. A win for us on Sunday would continue our perfect run for Phase Two so far."