Match Report: Cardiff City FC Women 0-0 Swansea City Ladies
Women
28th February
Cardiff City FC Women came away with a well-earned point following a solid team performance against the Swans on Sunday afternoon.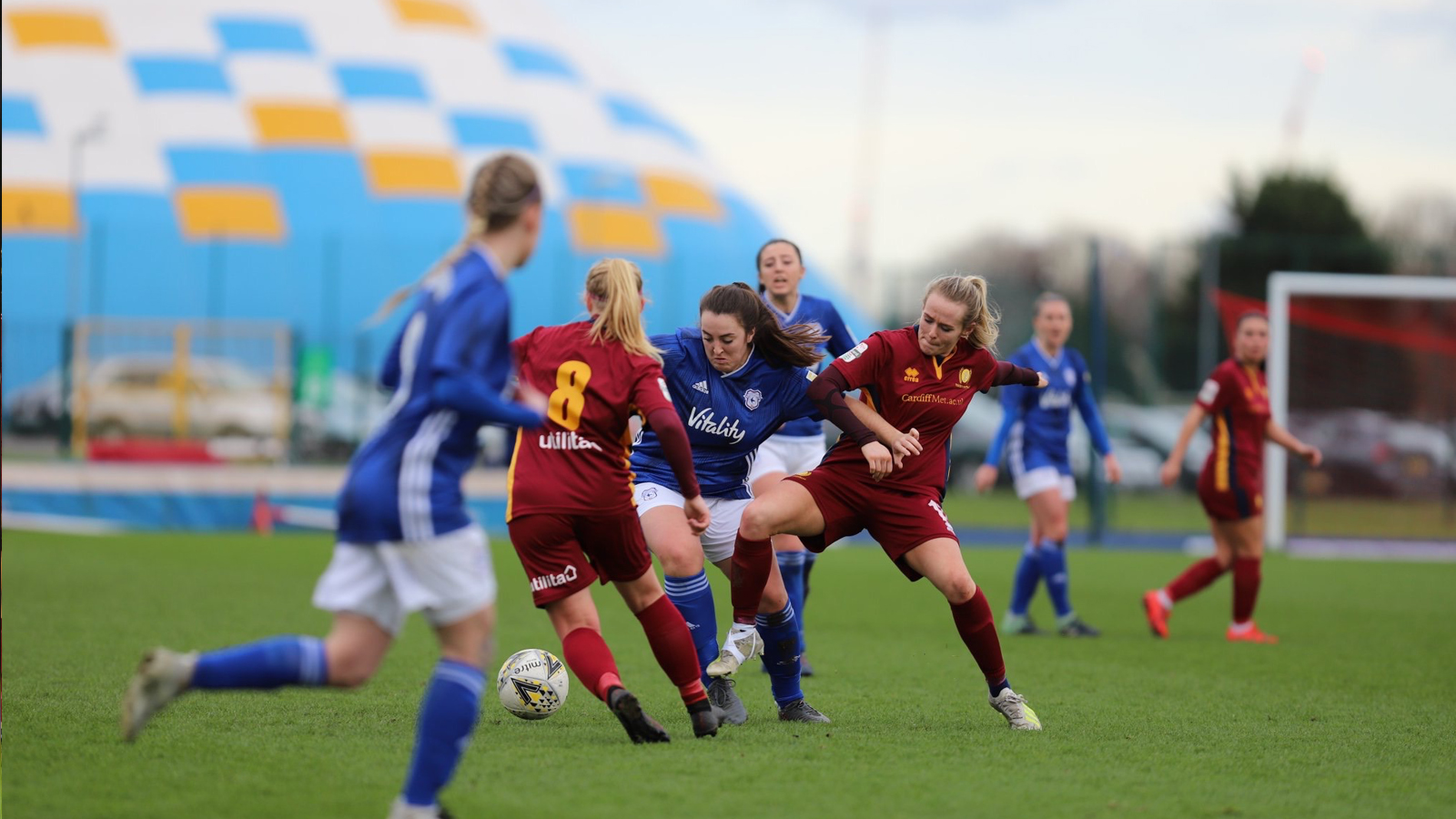 Playing out a goalless draw in Leckwith, the Bluebirds managed to keep a clean sheet against a Swans side that had won all of their previous league matches in the 2019/20 season.
Kate Jeremiah threatened Swansea's goal in the first two minutes of play, when her arching cross from the right wing threatened 'keeper Deanna Lewis, who parried wide as the ball swerved goalwards.
The visitors applied plenty of pressure onto the hosts in the earlier parts of the fixture, with several early chances being denied by City's well-drilled back line.
Ella Hilliard reinforced City's defence whilst also providing great support to the hosts as they advanced up the field. Her headed effort early in the first half showed her attacking intent, with several good crosses from the defender also finding their way into the Swans' box.
The Bluebirds utilised their wingers well for quick turns against the run of play throughout the encounter, taking the ball out wide before crossing inwards.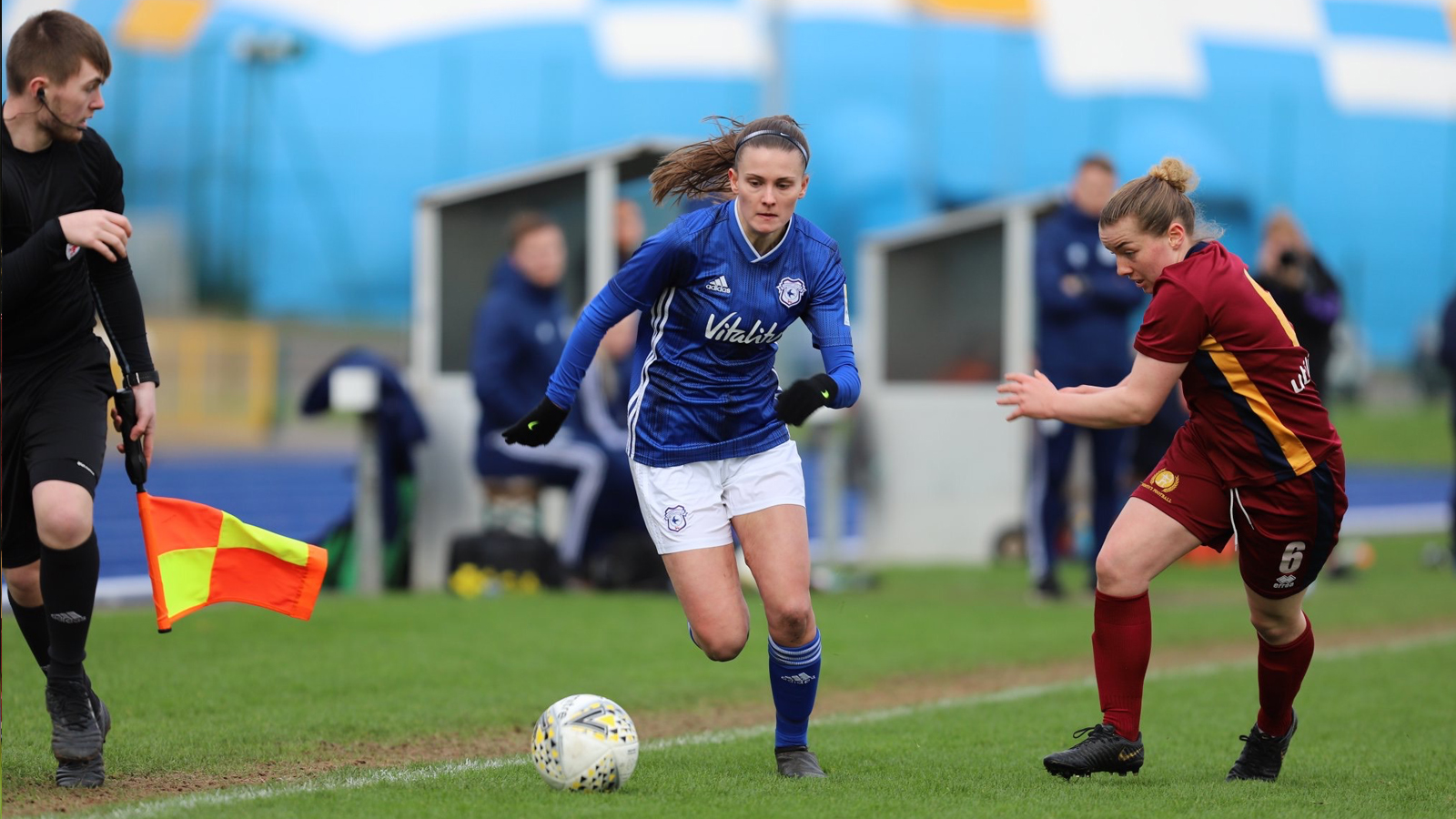 City's aerial threat was matched by the footwork of forwards Alana Murphy and Kate Jeremiah, whose clinical finishing under pressure tested 'keeper Deanna Lewis on several occasions throughout both the first and second halves.
Hannah Daley led the back line alongside Danielle Broadhurst, with both having moments of magic as they kept their opponents out.
Daley's block from the edge of the area was crucial with minutes of the first half remaining, while Broadhurst's last-ditch tackle denied the league leaders a clear shot to get the elusive opening goal.
With ten minutes remaining, calls for a penalty-kick were waved away by the referee as Jeremiah went down inside the visitors' area.
On the blowing of the final whistle, the match ended goalless. The Bluebirds had taken a point from the league leaders, and with it the Swans dropped points for the first time this season.
FULL-TIME: CARDIFF CITY FC WOMEN 0-0 SWANSEA CITY LADIES 
Cardiff City FC Women: Chamberlain, Owen, Hilliard, Daley, Pinchard, Jeremiah, Murphy, Broadhurst, Green, Walsh, Atkins. Subs: Forkings, Cartwright, Simpson, Connolly, Norman.