Match Report: Cardiff City FC Women 2-2 Cardiff Met Women FC (4-5 on Pens)
Women
21st February
Cardiff City FC Women bowed out of the WPWL League Cup in the Semi-Final stage following defeat against the Archers on Sunday afternoon.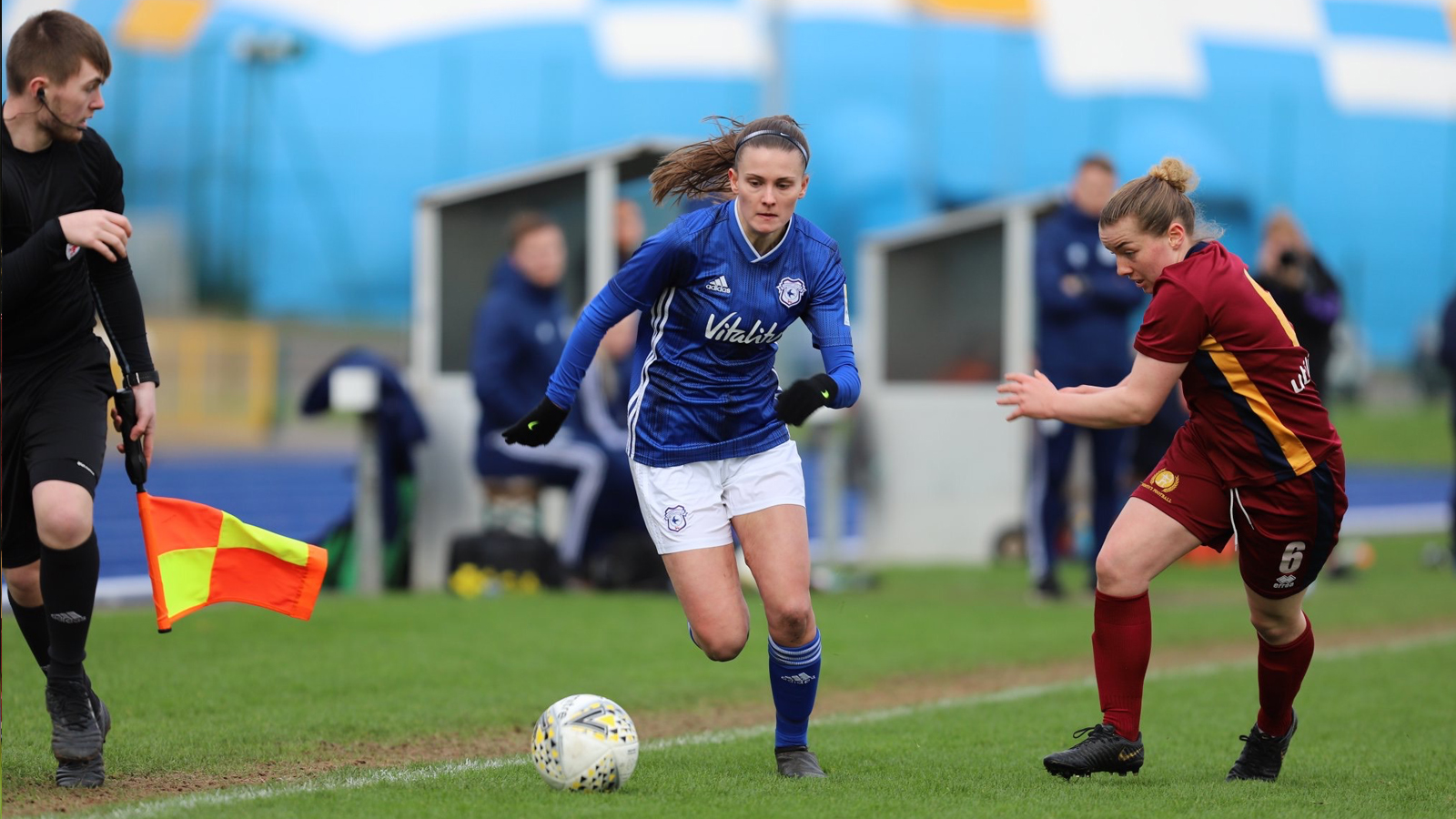 An unchanged starting lineup from City's 3-1 victory earlier in the week against the Archers, the match opened just as quickly, with both sides eager to break the deadlock early on.
Ceryn Chamberlain commanded the hosts' area from early on, breaking from her line to claim a dangerous cross.
City threatened moments later as Danielle Green shot from the edge of the area, seeing her strike go just wide of the mark at the near post.
The effort was matched by Archers captain Robyn Pinder, whose own effort  flew over the bar. Chamberlain made a terrific save from point-blank range to deny the visitors with 15 minutes gone, later stretching to tip another shot wide with an outstretched foot in a one-on-one situation.
The visitors took the lead in the 19th minute of play, however. Erin Murray received the ball inside City's area, before dispatching her shot past Chamberlain and into the bottom left corner.
With play slowing down following the opener, City continued to look for a goal of their own, with several chances coming from Catherine Walsh's incisive passes through the middle of the park, setting up either Alana Murphy or Kate Jeremiah.
Though it began slowly, the second half provided spectators at Cardiff international Sports Campus with some real moments of excitement as play entered the final 10 minutes. 
Walsh's through ball in the 85th minute found Kate Jeremiah free from her marker as she advanced towards goal. Shooting deftly past the 'keeper, the striker levelled for the hosts, ensuring the match would go to extra-time.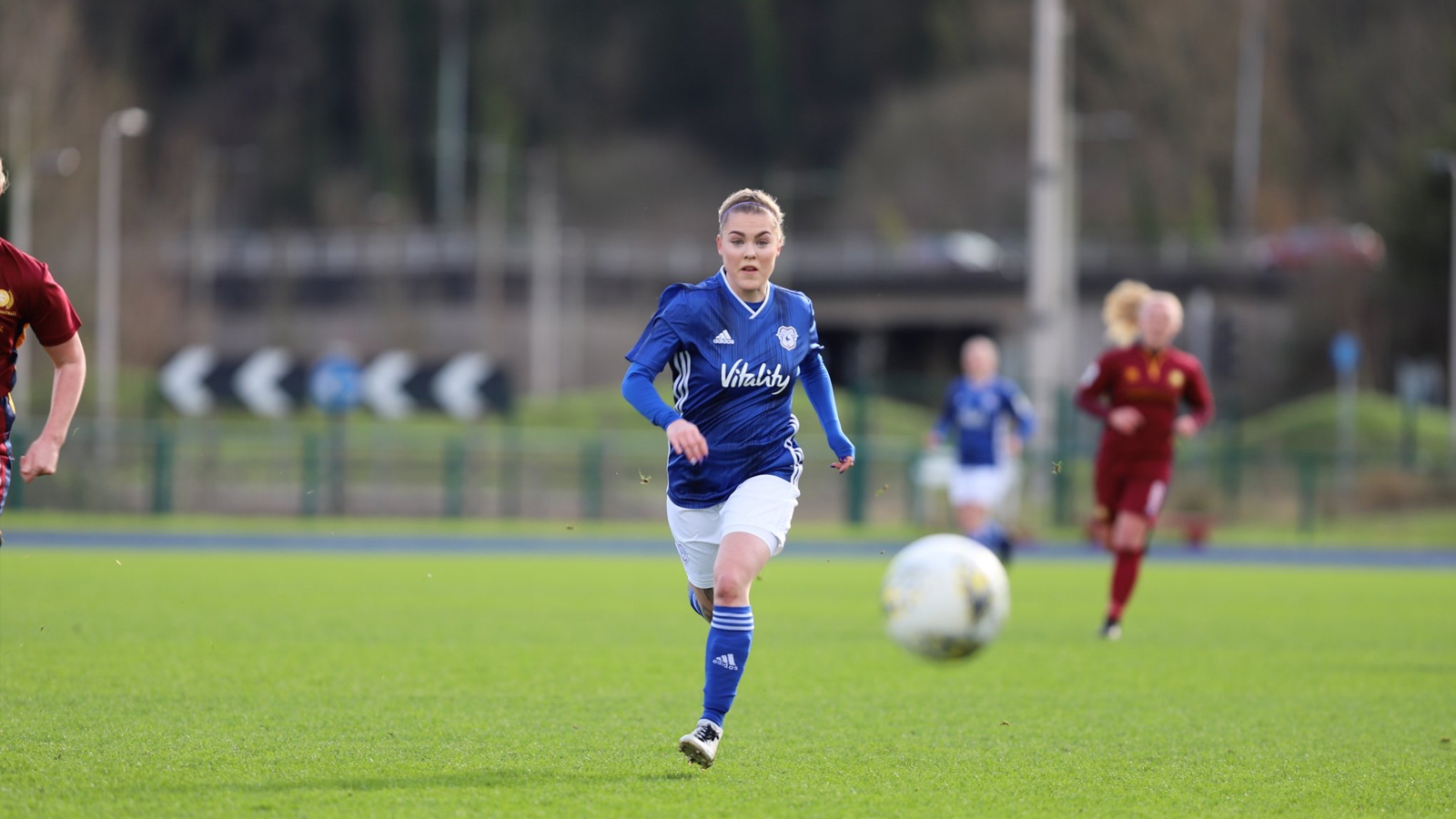 Holding fast for the first 15 minutes of extra time, the visitors once again took the lead with ten minutes remaining, as a wonderful strike from 25 yards flew in at the top corner.
Not content with conceding the victory, however, Walsh was once again instrumental in the Bluebirds' 116th minute equaliser.
Roles were reversed from the first of City's goals as Kate Jeremiah provided the corner kick from which Walsh eventually headed in, following a rush to connect with the cross from both sides in the Archers' area. 
The late equaliser once again meant that the two sides would have to continue, this time with a penalty shootout settling the difference between them.
Unfortunately, it was not to be for the hosts, as Cardiff Met scored all five of their efforts, with the Bluebirds missing their third.
At the end of an exciting afternoon in Leckwith, it was the Archers who now continue to the WPWL League Cup Final.
FINAL SCORE (AET, 4-5 on Penalties): CARDIFF CITY FC WOMEN 2-2 CARDIFF MET WOMEN FC
Cardiff City FC Women: Chamberlain, Owen, Daley, Jeremiah, Underdown (Norman 78'), Murphy, Broadhurst, Green, Walsh, Atkins, Pinchard (Hilliard 70'). Subs not used: Forkings, Cartwright, Connolly.