Match Report | FC Gintra 2-0 Cardiff City Women
Women
6th September
Cardiff City Women were defeated by FC Gintra in the first qualifying round of the UEFA Women's Champions League.
Despite a battling display from the Bluebirds, a brace from striker Juliet Bassey saw the Lithuanian champions claim victory.
City will now face Shelbourne in Saturday's Third Place Play-Off, after they were beaten by Glasgow City.
Head coach Iain Darbyshire named a similar XI to the side that won the Adran Premier last season, with summer recruit Emma Beynon also starting.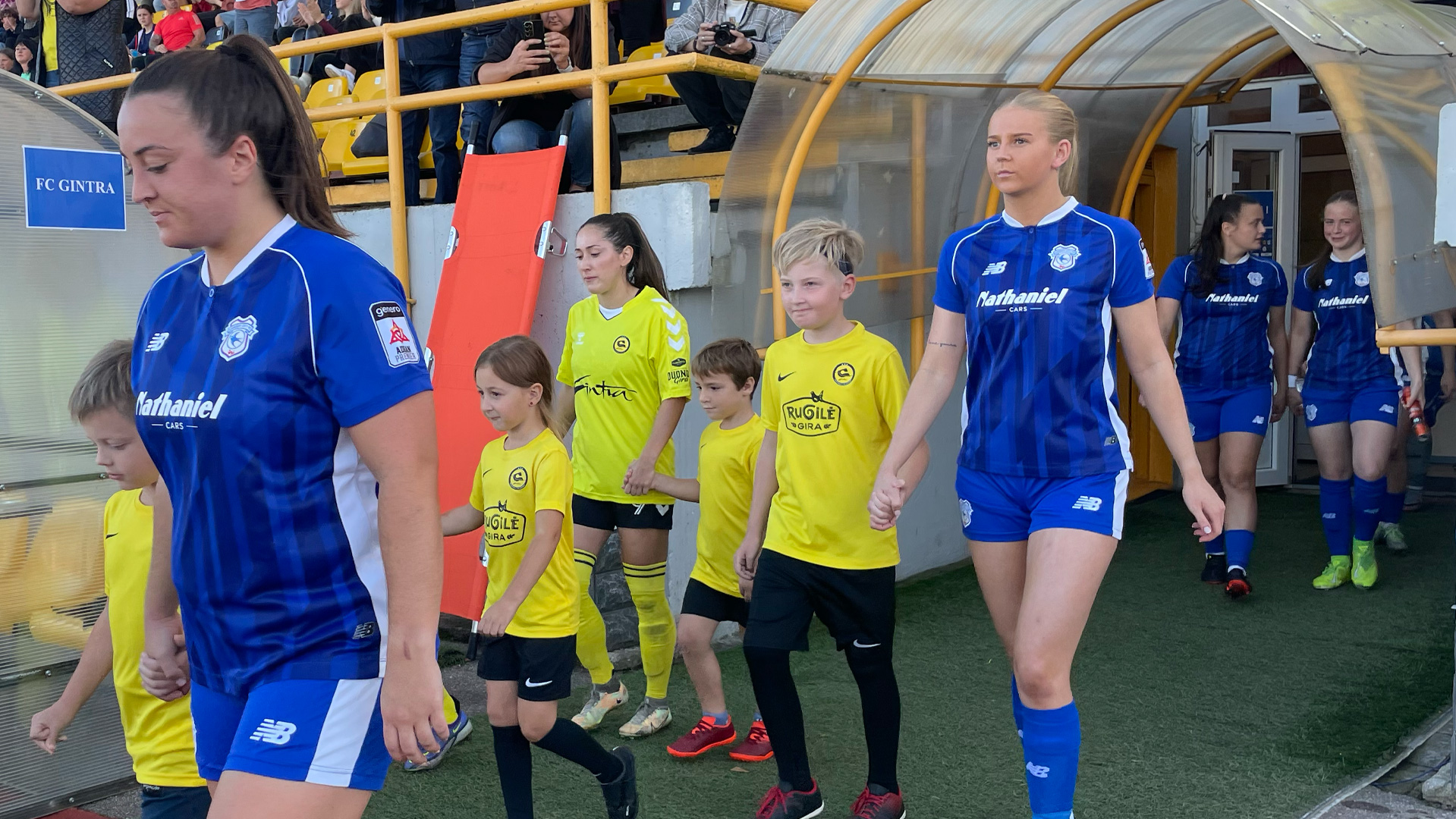 City made a positive start, with Beynon involved early on. The midfielder found space to shoot from distance, forcing goalkeeper Adrianna Schroeder into a save.
The Lithuanian champions replied with a chance of their own, with Rachel Diodati's dangerous effort hitting the post.
FC Gintra took the lead in the 20th minute, as an adjudged handball in the area led to Bassey converting from the penalty spot.
Despite falling behind, a disciplined City defence limited the hosts to efforts from outside the area, with Ceryn Chamberlain denying both Marija Galkina and Seina Kashima.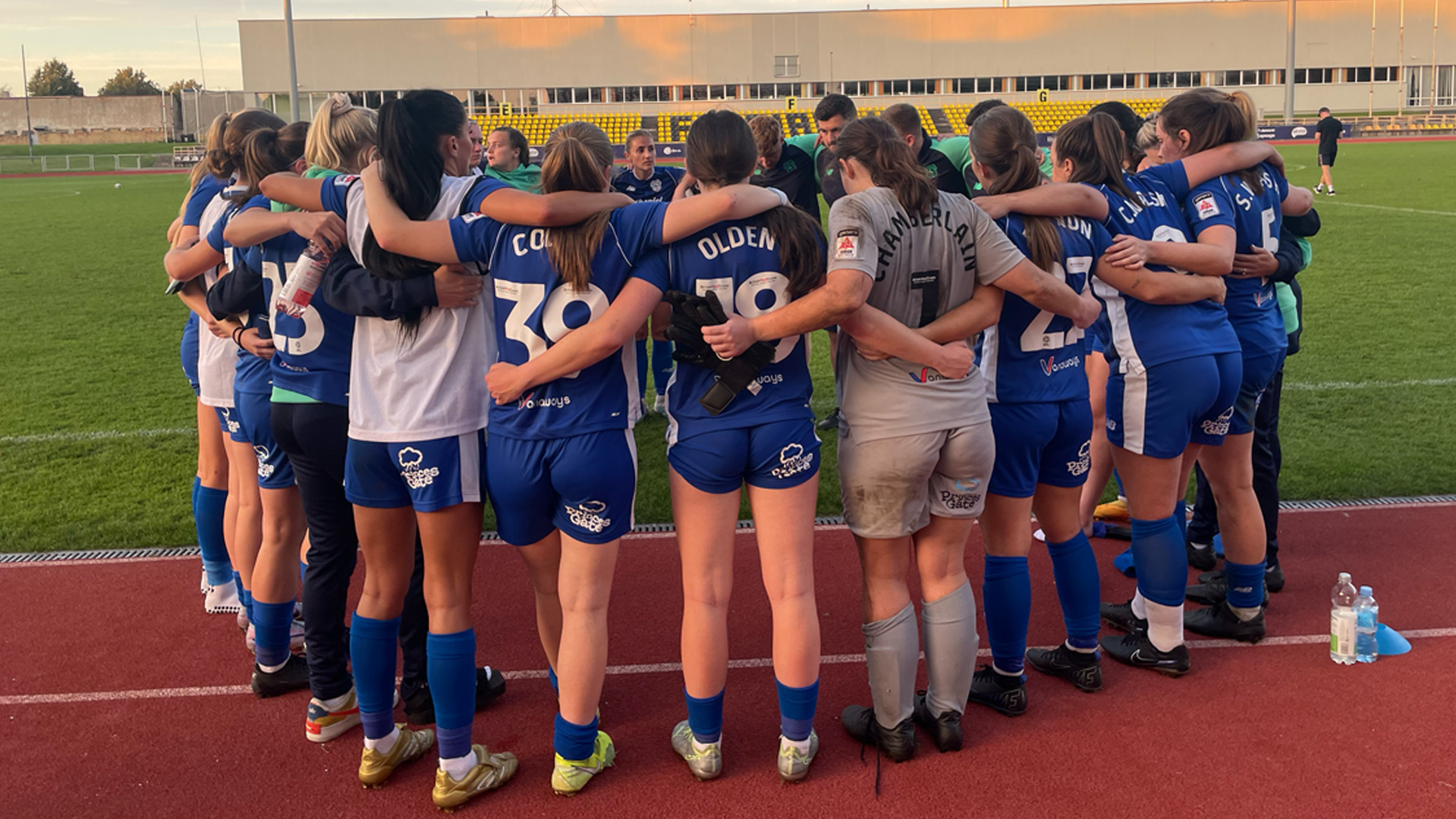 The Bluebirds made a bright start to the second period, with Rhianne Oakley finding space in the box, before firing just wide.
However, the hosts doubled their lead in the 49th minute through Bassey, who raced through and finished clinically.
City goalkeeper Chamberlain produced a series of fine saves on the hour-mark, denying both Bassey and Juliet Sunday. After signing for the Club in the summer, Mackenzie Olden and Kelly Adams were both introduced for their competitive debuts.
With five minutes left, the Bluebirds went close to halving the deficit, as Olden turned brilliantly and played in Oakley, who couldn't quite bring the ball under control. Despite City's efforts to get back into the contest, FC Gintra saw out the victory.
Darbyshire's side will face Shelbourne in a Third Place Play-Off on Saturday, September 9th, with a kick-off time of 12pm local time (10am UK time).
FULL TIME: FC GINTRA 2-0 CARDIFF CITY WOMEN
FC Gintra: Schroeder, O'Brien, Oronoz, Kashima (Pauletto 65'), Galkina, Diodati, J Sunday (Kubiliute 89'), A Sunday, Bassey (Romanovskaja 89'), Supelyte, Mikutaite ©. Subs not used: Bikute, Prosceviciute, Railaite, Partikaite.
Cardiff City Women: Chamberlain, Price, Bowen, S Walsh ©, Power, Cook (Green 60'), Watkins, Beynon, Broadhurst (Adams 76'), C Walsh (Collie 60'), Oakley. Subs not used: Forkings, Smith, Owen, Richardson, Kehoe.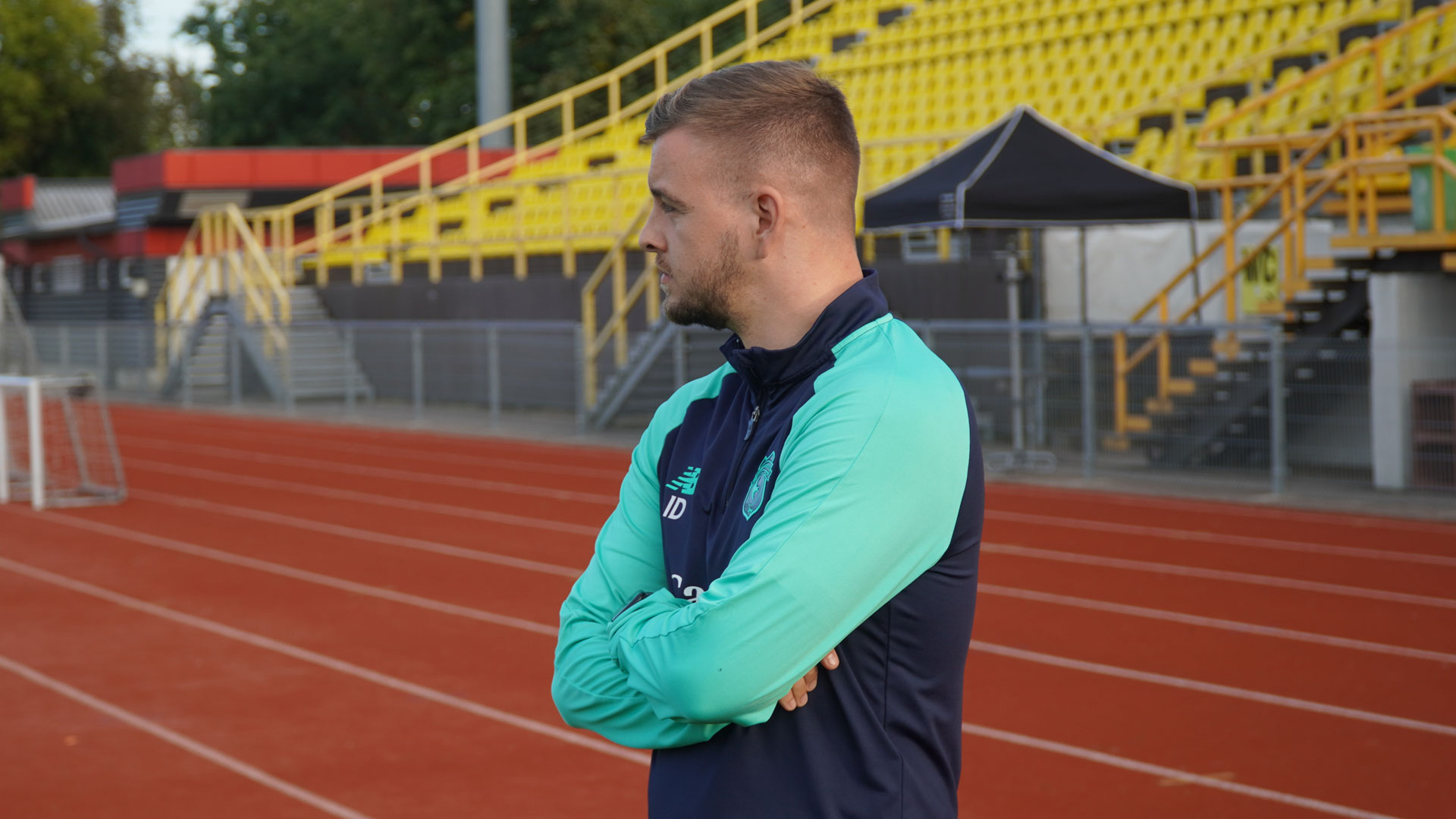 After the final whistle, head coach Darbyshire spoke to Cardiff City TV. 
"I think we can be very proud of what we've done," Iain began. "The preparation was good and I was pleased with a lot of what I saw on the pitch tonight. I'm so proud of the group, every single player and all the staff. Everyone at the Club have supported us so much and to perform how we did in the game, we couldn't be prouder as a group of staff.
"I was happy with our shape out of possession, we struggled a little bit in possession, but that was down to nerves. On the day, the moments went to them and not to us. We've got to learn and respond from tonight.
"In the second-half, we started really brightly. We spoke about having belief at half time and we saw that. We gave it everything we've got, but probably lacked a bit in the final third, but that will come with experience. We focus on the next game, learn from the experience, take it into the league and make sure we're back next year."
Hear more from the City Women boss on Cardiff City TV!