Matchday Guide | City vs. Huddersfield Town
Club News
5th November
Make the most of your matchday by reading the information below before travelling to CCS on Saturday!
Cardiff City vs. Huddersfield Town. Saturday, November 6th, 2021. Kick-off: 3pm
Tickets
Tickets for City's match against Huddersfield Town are available to purchase now! Click here to secure your seat.
The Ticket Office will be open from 10am until half-time on Saturday afternoon. If visiting the Ticket Office before kick-off, please note that the preferred method of payment is by card, and supporters are asked to arrive as early as possible, taking possible queue times into consideration.
Find full 2021/22 Match Ticket pricing below, with our match against Huddersfield Town listed as a bronze category fixture.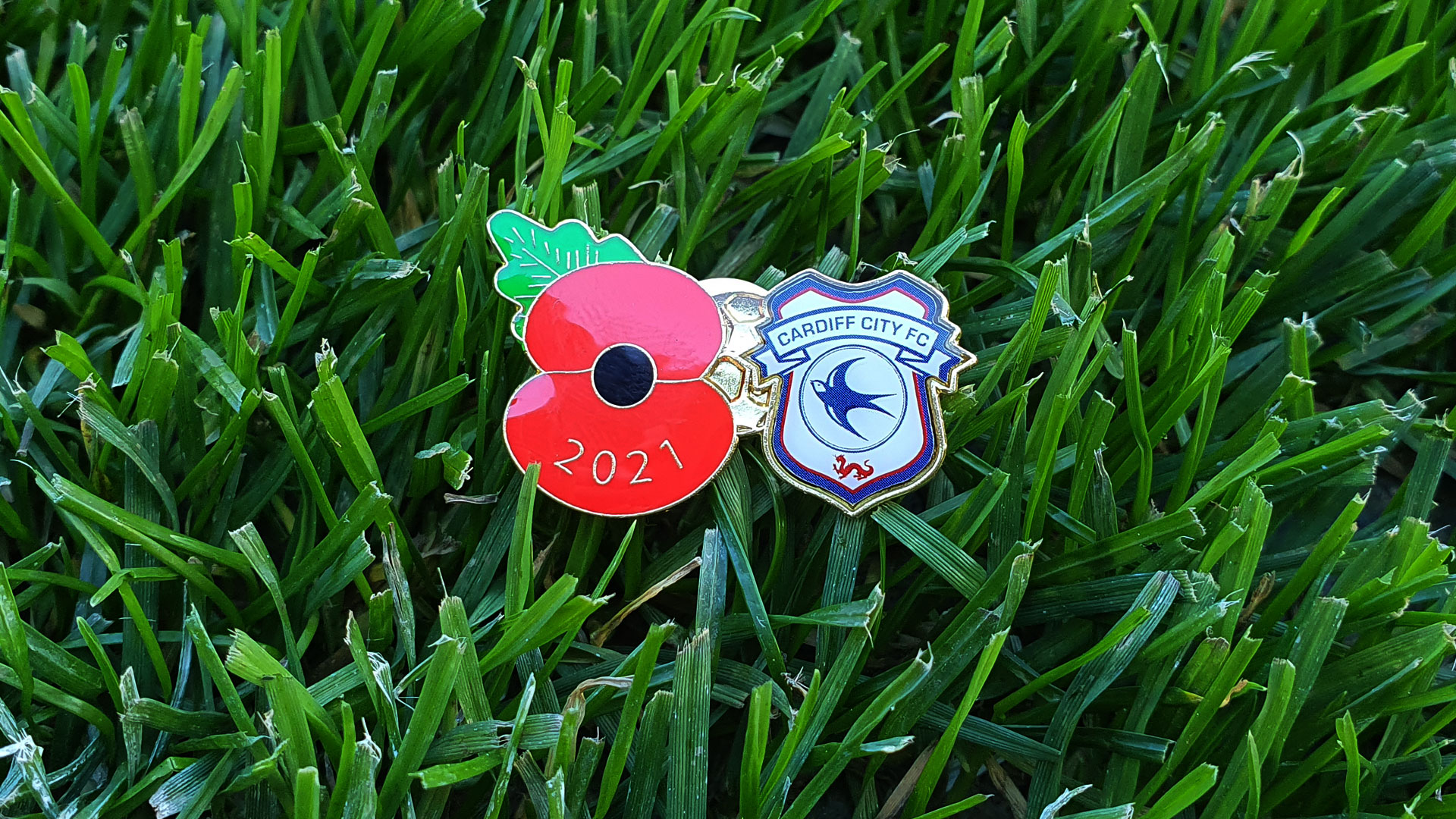 Remembrance Day
Before Saturday's match, Cardiff City & Huddersfield Town will pay their respects to the fallen in our closest fixture to Remembrance Day. The teams will be lead out by Regimental Sgt Major Dan Cope and a Guardsman from the 1st Battalion Welsh Guards with Club Wreaths being laid at the centre spot on behalf of each team.
A minute of silent reflection will take place immediately before kick-off, while the Last Post rings around Cardiff City Stadium.
2021 Poppy Appeal
Our specially commissioned 2021 Poppy Appeal pin badges are now on sale. The badge, which features the Club crest alongside the poppy, is available for supporters to purchase for £4.99.
All funds raised from the sale of the pin badges will be donated to the Royal British Legion. The limited-edition badges are available in person from Cardiff City Superstore and online at www.cardiffcityfcstore.com! 
These pin badges are expected to sell out quickly – so don't miss out! Many thanks to Bluebirds supporters for your support of the Poppy Appeal!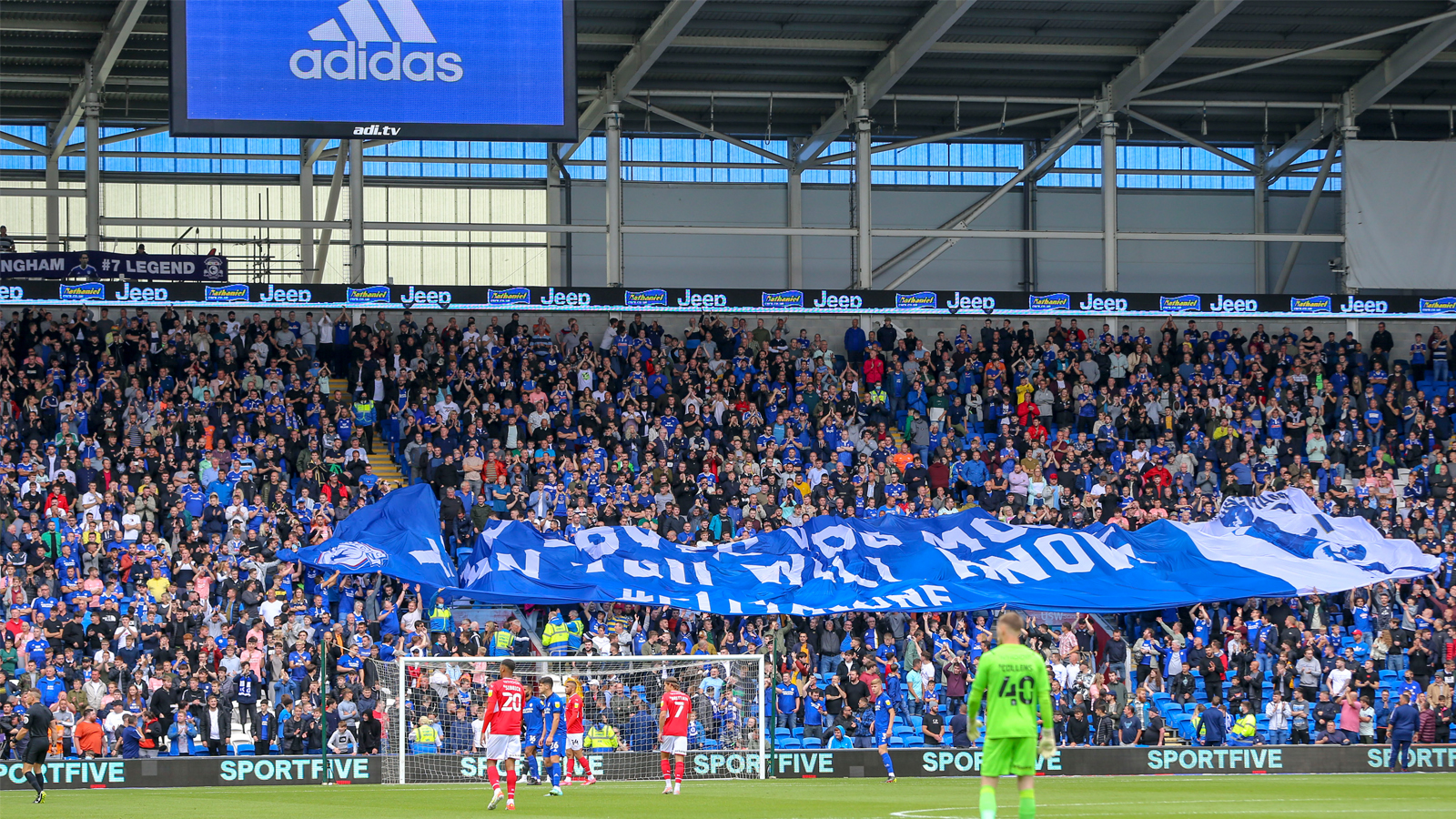 Cardiff City Stadium Update | COVID-19 Guidelines post-11/10/21
For the Bluebirds' upcoming home fixtures, the Welsh Government will require all spectators over the age of 18 years to present their COVID-19 status in order to enter Cardiff City Stadium. This is a legal requirement that we are duty bound to abide by. 
Proof of COVID-19 status may be presented to stadium support staff in the following ways:
By displaying a digital (mobile phone) solution such as the NHS COVID pass or an EU equivalent (click here for information on how to obtain the NHS COVID pass): please note that this will need to be updated every 30 days.
A digital or paper certificate of double vaccination.
Proof of a negative lateral flow test (LFT) result by text or email (within 48 hours of kick-off): do not bring the physical test unit with you (click here to obtain tests).
Confirmation of immunity. This can be proven by medical certificate if the person endeavouring to gain access has recovered from COVID no sooner than 14 days and no longer than 6 months prior to the date of the fixture.
Find more information here.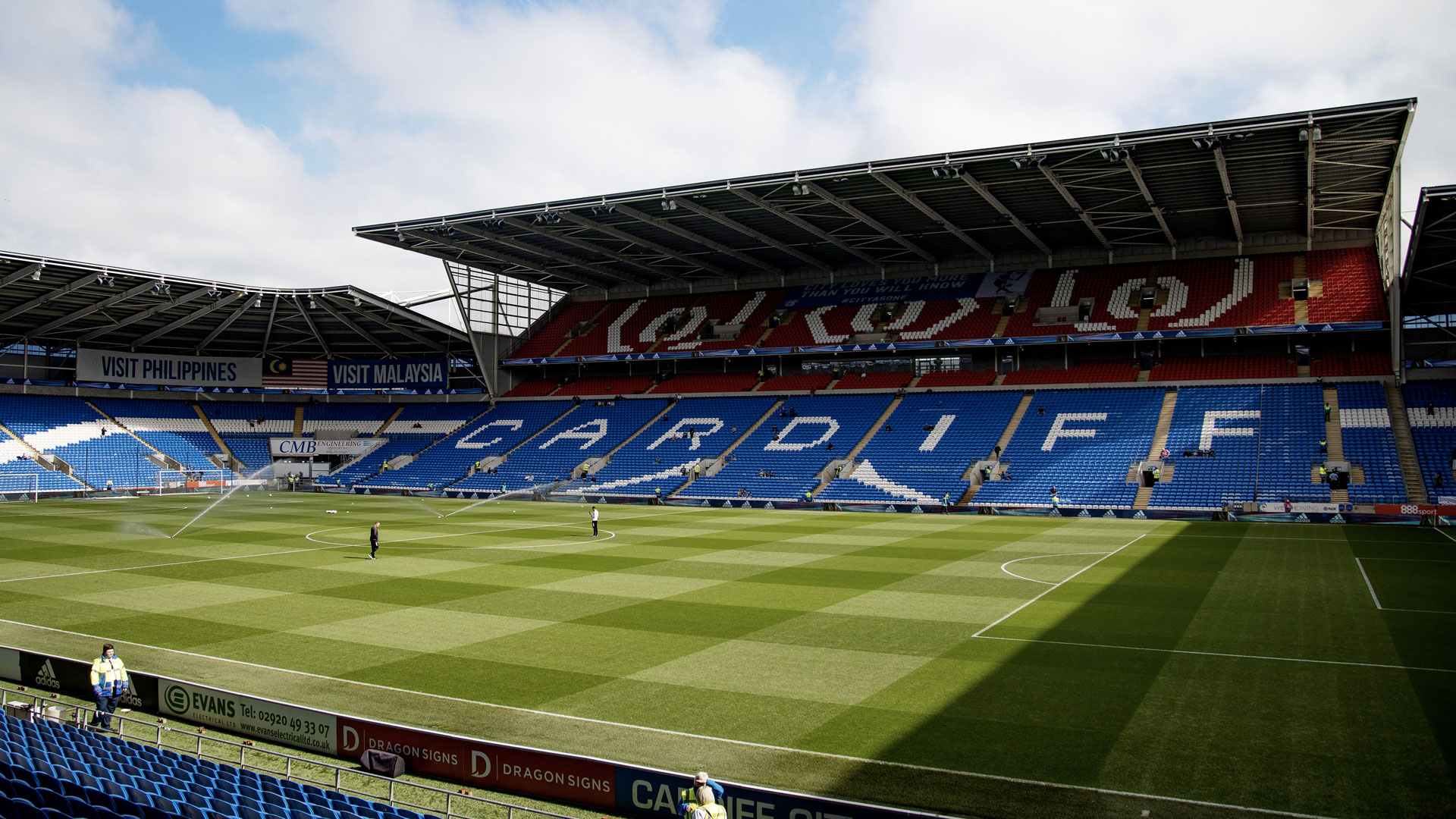 Match Sponsors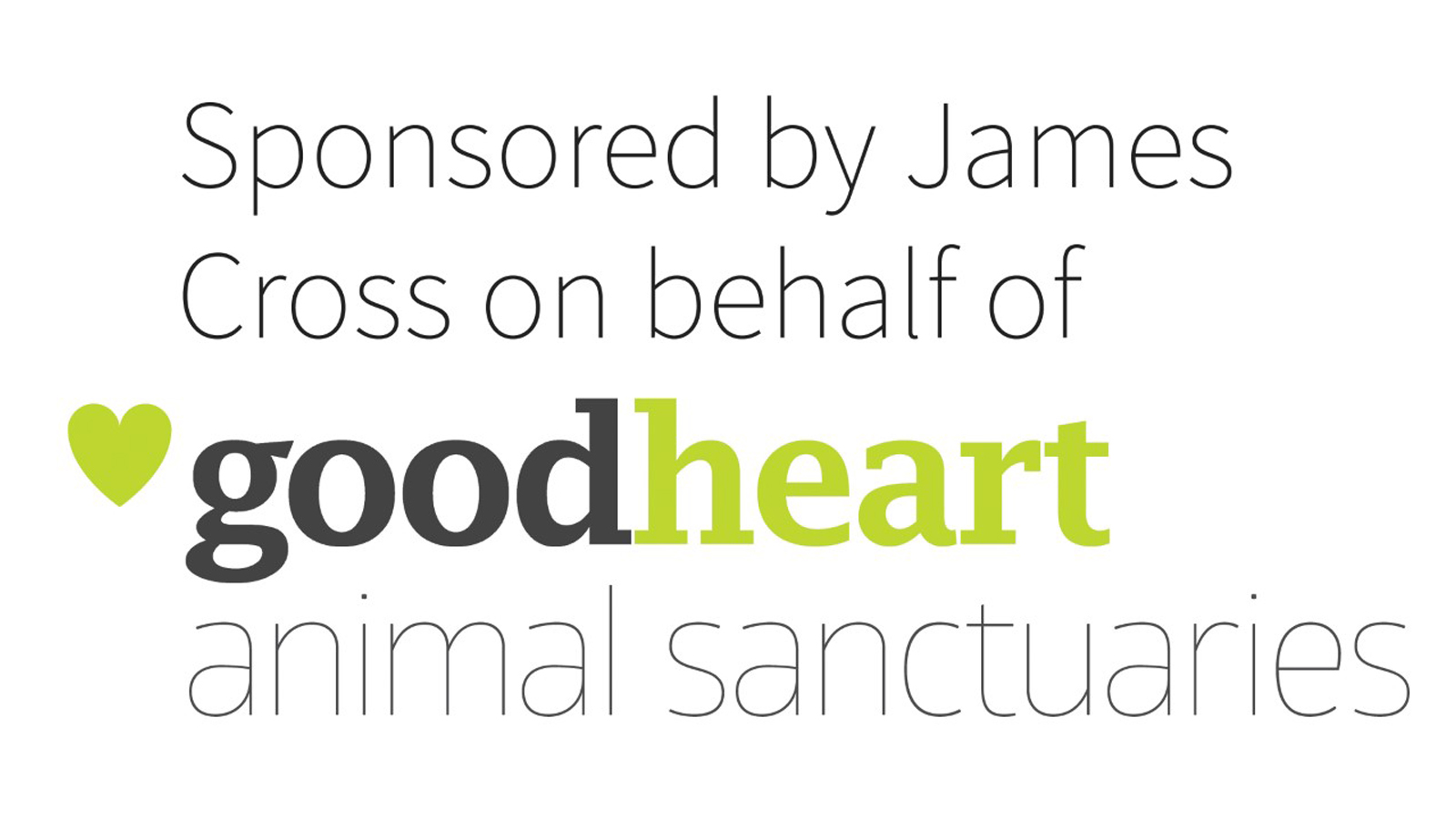 Match Sponsor: Good Heart Animal Sanctuaries
Good Heart Animal Sanctuaries was founded by David Walker and Dwynwen Jones. They care deeply about animals and felt so strongly about doing something that they set up the charity to raise awareness about animal welfare. 
By thinking big, Goodheart aims to change public opinion, raising its voice above the crowd and working towards change in the perception and treatment of animals. 
By supporting us in whatever way you are able, you can be part of this exciting movement. At our very first sanctuary, Goodheart Farm Animal Sanctuary in Worcestershire, we already provide a safe forever home to over 300 rescued farm animals. Many of these animals faced bleak prospects, and it is only thanks to the help of our supporters that we are able to give them the happy lives they deserve. 
David Walker is a lifelong Huddersfield Town fan, and James Cross is a trustee at the sanctuary, and a Cardiff City supporter. It's a great opportunity to raise Good Heart Animal Sanctuaries profile. For further information please visit: www.goodheartanimalsanctuaries.com.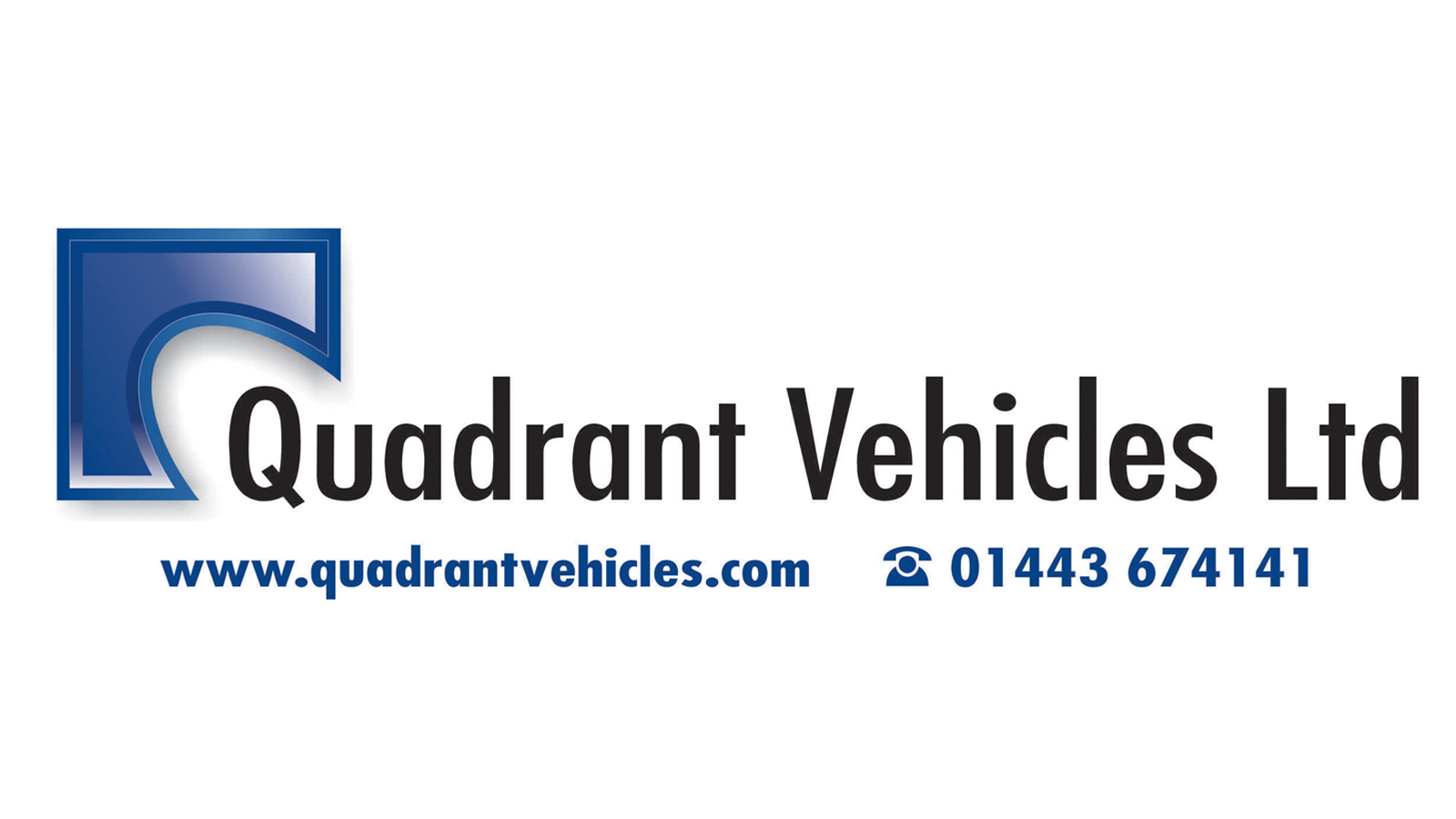 Match Ball Sponsor: Quadrant Vehicles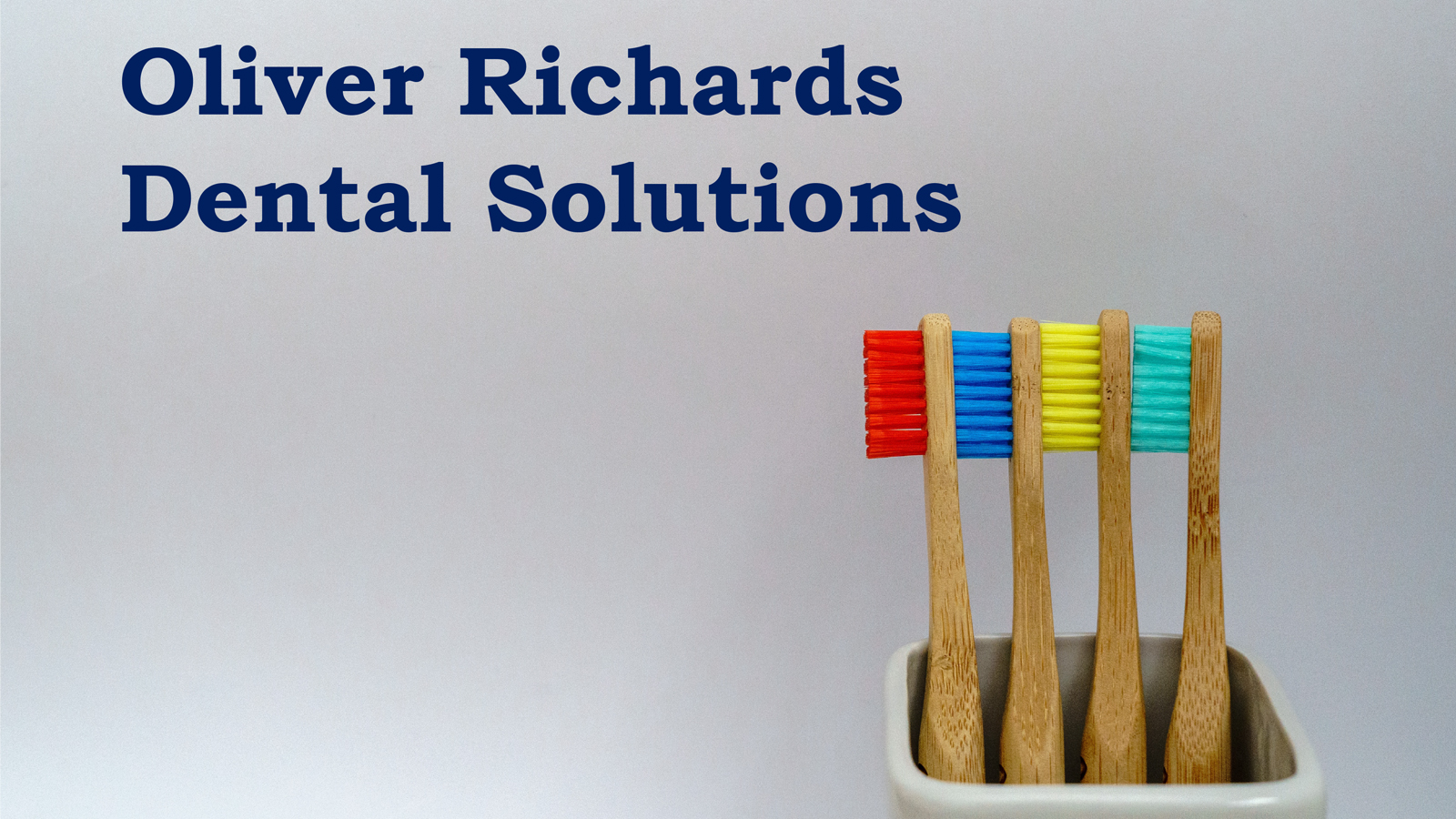 Programme Sponsor: Oliver Richards Dental Solutions
Oliver Richards Dental Solutions is proud to sponsor Saturday's programme for the clash with Huddersfield Town. Although he was raised as a boy in the Valleys, Dr Richards has now settled in West Yorkshire and is your go-to man for dental work in the region. He trained at Barts and the London School of Medicine and Dentistry in East London with a brief stopover at RMA Sandhust for military training, giving him that famed army discipline as well as the ability to stand to attention at a moment's notice. 
If you think you may benefit from his services, please contact him directly at oliverrrichards@hotmail.co.uk to organise an initial consultation today.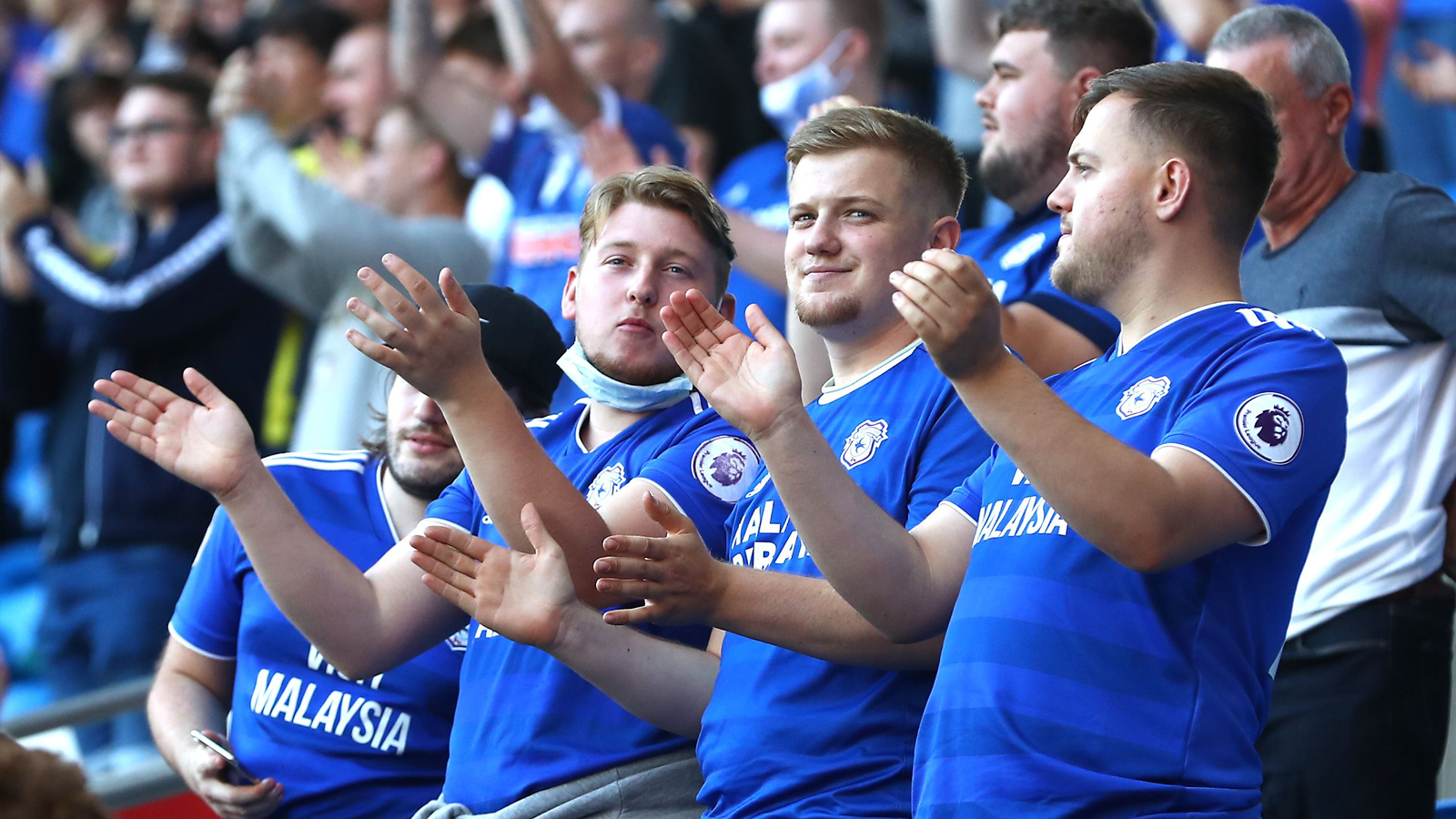 Arriving at CCS
The gates at CCS will open at 1:30pm – 90 minutes before kick-off against Huddersfield Town.
Taking into consideration the newly-applied and previously mentioned COVID Guidelines, on Saturday afternoon supporters are encouraged to arrive in good time, so as to enter the ground as easily as possible, and arrive ahead of kick-off at 3pm.
Limited matchday parking will be available on a first-come, first-served basis at £10 per car. Payments will be cash only and car parks will close 30 minutes before kick-off.
Please note, Cardiff Council have introduced new parking restrictions in the vicinity of CCS, which can be found here.
Please note: While Welsh Government regulations state that face masks are not required in outdoor settings or hospitality (including concourses) Cardiff City FC requires face masks to be worn while entering the stadium and queuing at food and beverage kiosks and toilets. It is a recommendation only that face masks are worn at other times. Click here to read the Supporter Code of Conduct for the 2021/22 Season.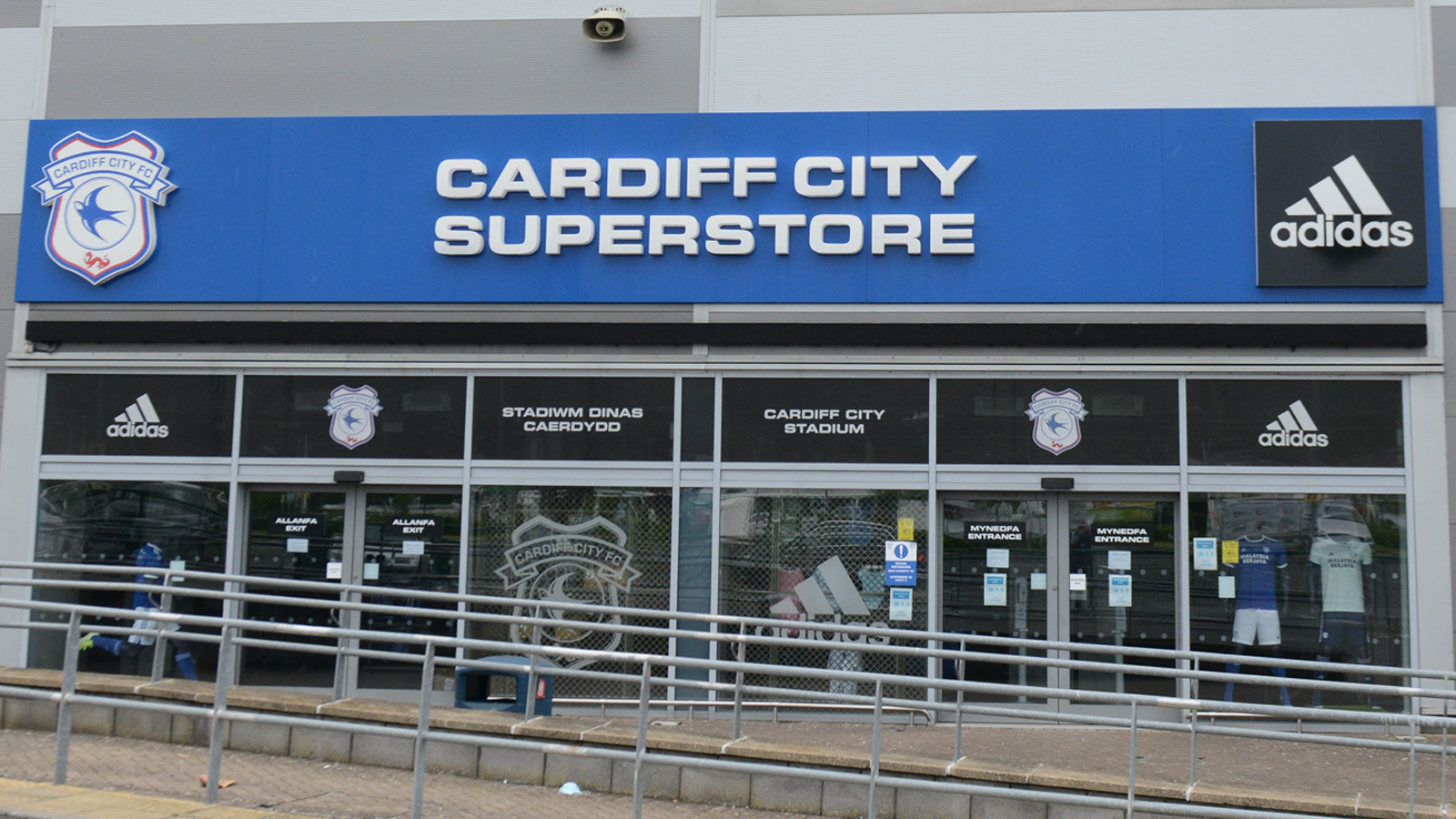 Cardiff City FC Superstore will once again be opening its doors until kick-off on Saturday afternoon, giving City supporters plenty of time to visit before entering CCS! The Superstore will then reopen for half an hour post-match.
Please note that the Superstore will be operating by card payment only at this time.
Our 2021/22 adidas replica kits are available both in store and online!
If you're headed to the Superstore before kick-off, keep an eye out for Cardiff City FC Foundation's 'Tap to Donate' machines dotted near the tills.
By donating, you'll be supporting children, young people and families across South Wales achieve their full potential through the Foundation's projects and programmes.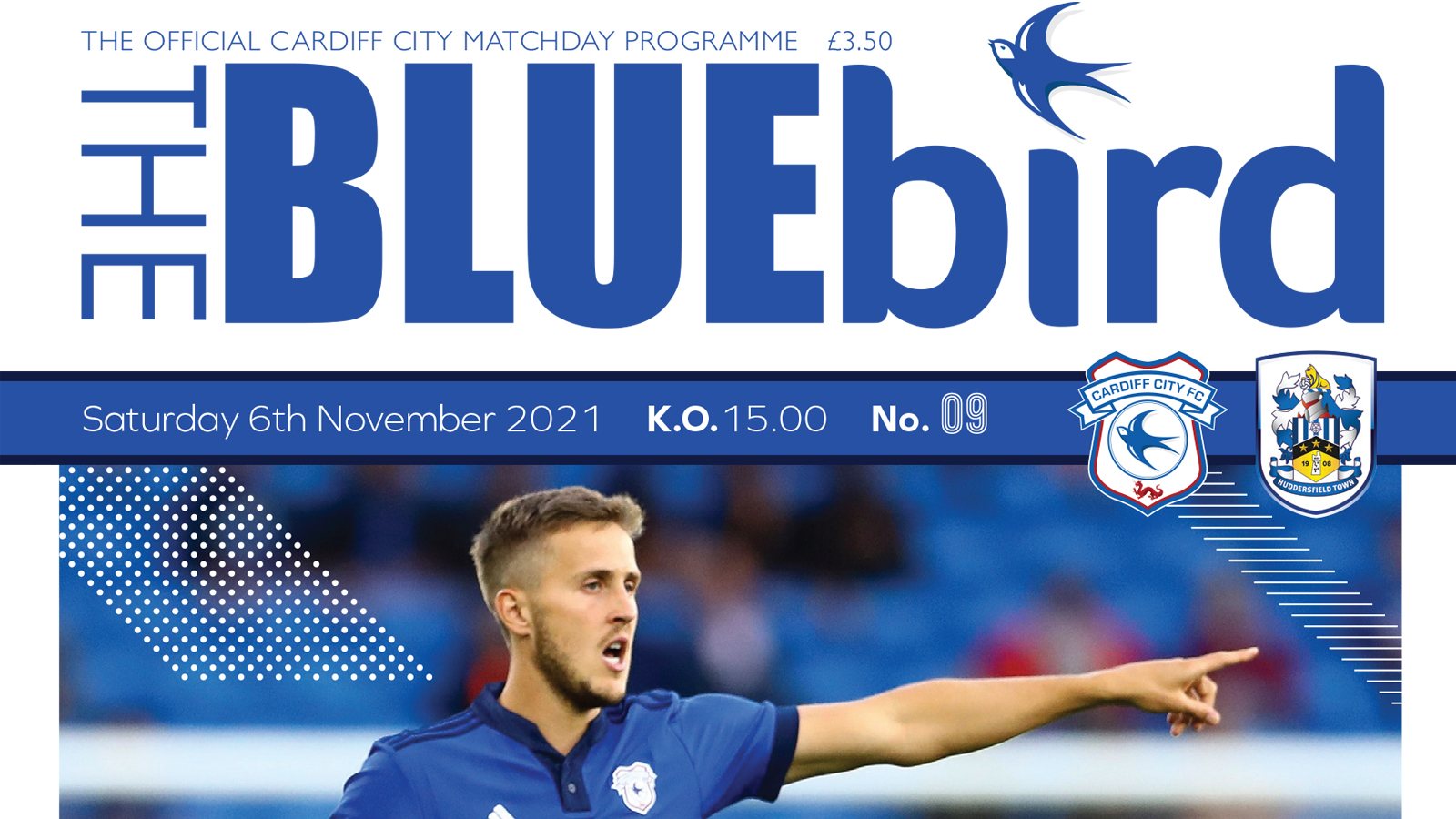 The Bluebird
Buy Saturday afternoon's Cardiff City vs. Huddersfield Town matchday programme, with midfielder Will Vaulks as cover star and feature interview!
Physical copies of The Bluebird will be available to purchase from selected programme booths and retail departments around CCS.
To pay with cash, please visit the programme booth located between Gates 3 & 4 (Canton Stand). All other programme booths will be cashless.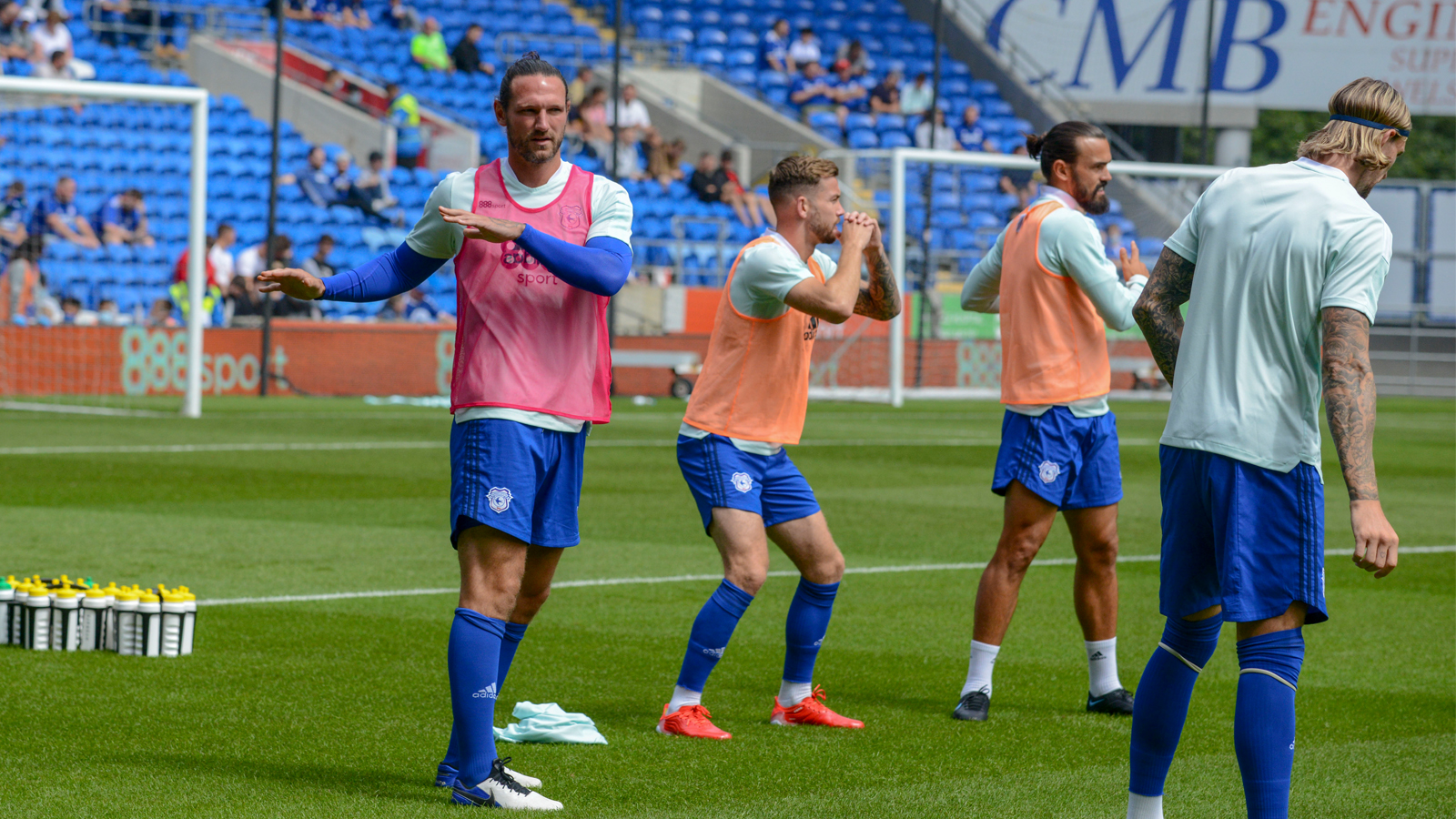 Ahead of Kick-Off
Once inside CCS, you will be able to purchase food and drink from the stadium kiosks located around the concourses. Whilst using these facilities, as well as the toilets, please be aware that Cardiff City FC requires face masks to be worn while entering the stadium and queuing at food and beverage kiosks and toilets. Click here to read the Supporter Code of Conduct for the 2021/22 Season.
Please note: Payments at kiosks around CCS will be cashless throughout the season.
Following a change to policy, E-cigarettes/vaporisers are no longer permitted to be used in the seating bowl at CCS. Supporters who wish to use these devices are welcome to leave the ground at half-time to do so.
Audio Description Commentary Service
Cardiff City Football Club is delighted to continue the audio description commentary service at Cardiff City Stadium to promote access for all football fans this season. The service, provided by Alan March Sport Ltd, will be available at all future home fixtures also.
The free to use service for blind and vision impaired spectators will be available to both home and visiting fans, with our team of trained audio describers keeping up with play to the second to ensure listeners know exactly where the ball is and what is happening on the pitch.
To register your interest and book a receiver, email ben.jones@cardiffcityfc.co.uk ahead of Saturday's match. Click here for more information.
USW Stand - Jukebox Bandits
Playing pre-match in the Canton Stand on Saturday afternoon are the Jukebox Bandits! The Jukebox Bandits are a busy gigging band, playing at pubs and clubs, weddings, charity events and fundraisers. Don't miss their set ahead of kick-off on Saturday!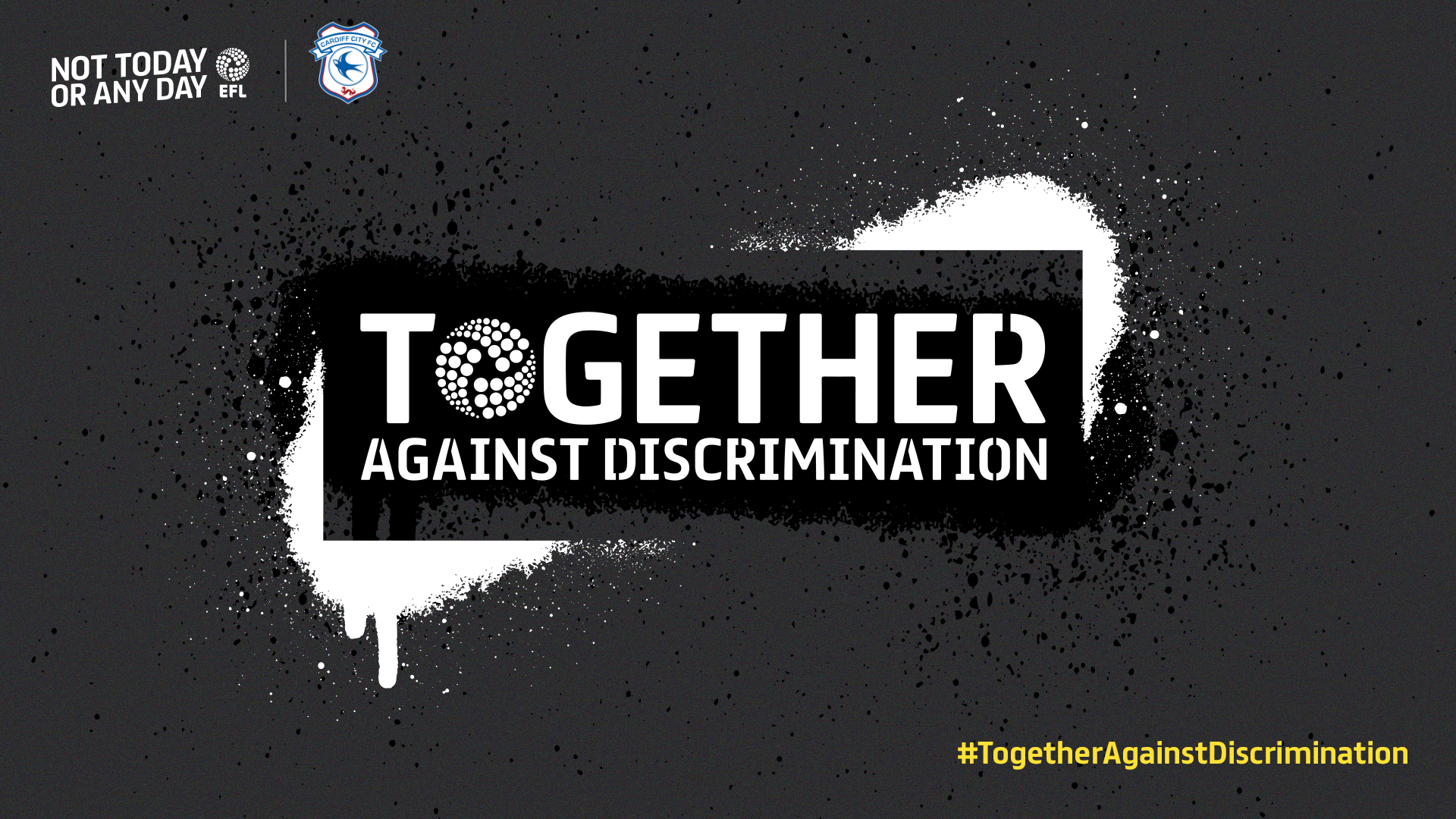 Together Against Discrimination
Football is for everyone. We might support different teams, but football unites and inspires us.
It is a game with many opinions. But there is one on which we should all agree.
Racism and discrimination is not welcome in our game. So if you hear it, report it - whether in the street, at Cardiff City Stadium or online.
And when you see players taking the knee ahead of the game as a simple and peaceful act of protest this season, please respect their choice.
Because we are all Together Against Discrimination.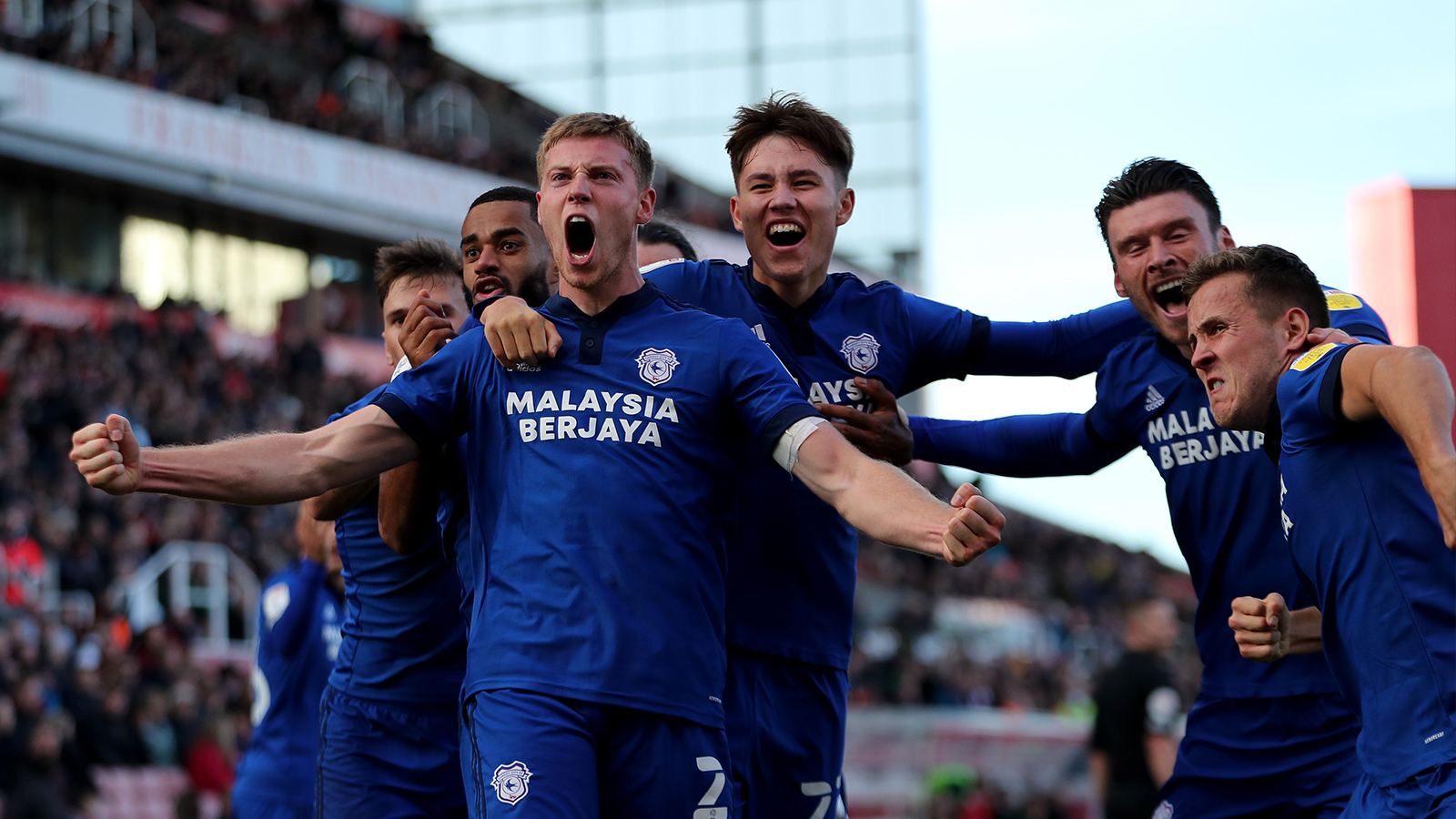 Kick-Off
City kick-off against Huddersfield Town at 3pm on Saturday!
We're looking forward to welcoming you to CCS again, Bluebirds!
#CityAsOne