Neil Harris on Bluebirds' return to training
First Team
22nd May
Neil Harris spoke of a 'phenomenal effort' to ensure a safe environment ahead of Cardiff City's return to their Vale Resort training base.
Following Thursday's Welsh Government statement on coronavirus and professional sport, the Bluebirds are undergoing private COVID-19 testing prior to a phased return to training on Monday 25th May.
"It's been a busy couple of weeks gaining information from the EFL, UK Government and Welsh Government," he said.
"The Club have put things together really well and people have really stepped up. It's been a phenomenal effort to put protocols and risk assessments in place and make it safe for the players to come back in. 
"The majority of players and staff have now been tested. We await the results and hope that everybody is safe and well, ready to return on Monday."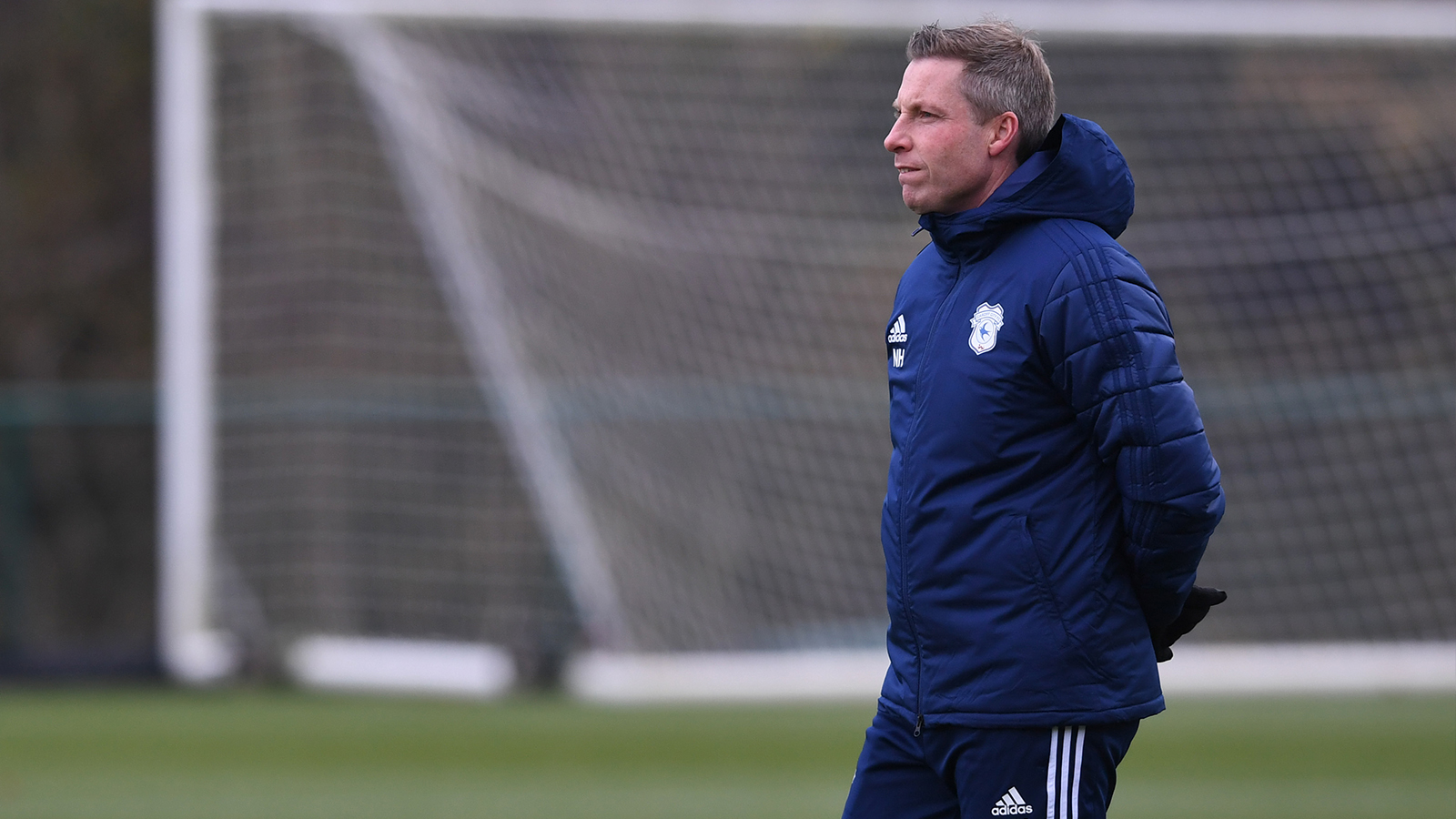 Players will resume training in small groups and under strict conditions, in line with government guidelines on social distancing and the 'return to training' protocol issued by the EFL.
Harris revealed the enthusiasm of his players to begin a phased return to action, adding: "As players and staff, we all want to be in a safe environment for us and our families.
"I've always been very approachable and have had conversations with those who've raised concerns or wanted certain answers to put minds at rest.
"They've read the protocols and risk assessments and spoken to me and the medical staff. Now the players' excitement to get back in is overwhelming. 
"They are satisfied that they're going to be in a safe environment on Monday – that was key for all of us."