Pack pre-Bristol City | We'll replicate our intensity
Interviews
5th November
City midfielder Marlon Pack spoke to the press and media ahead of Friday evening's Severnside Derby at CCS.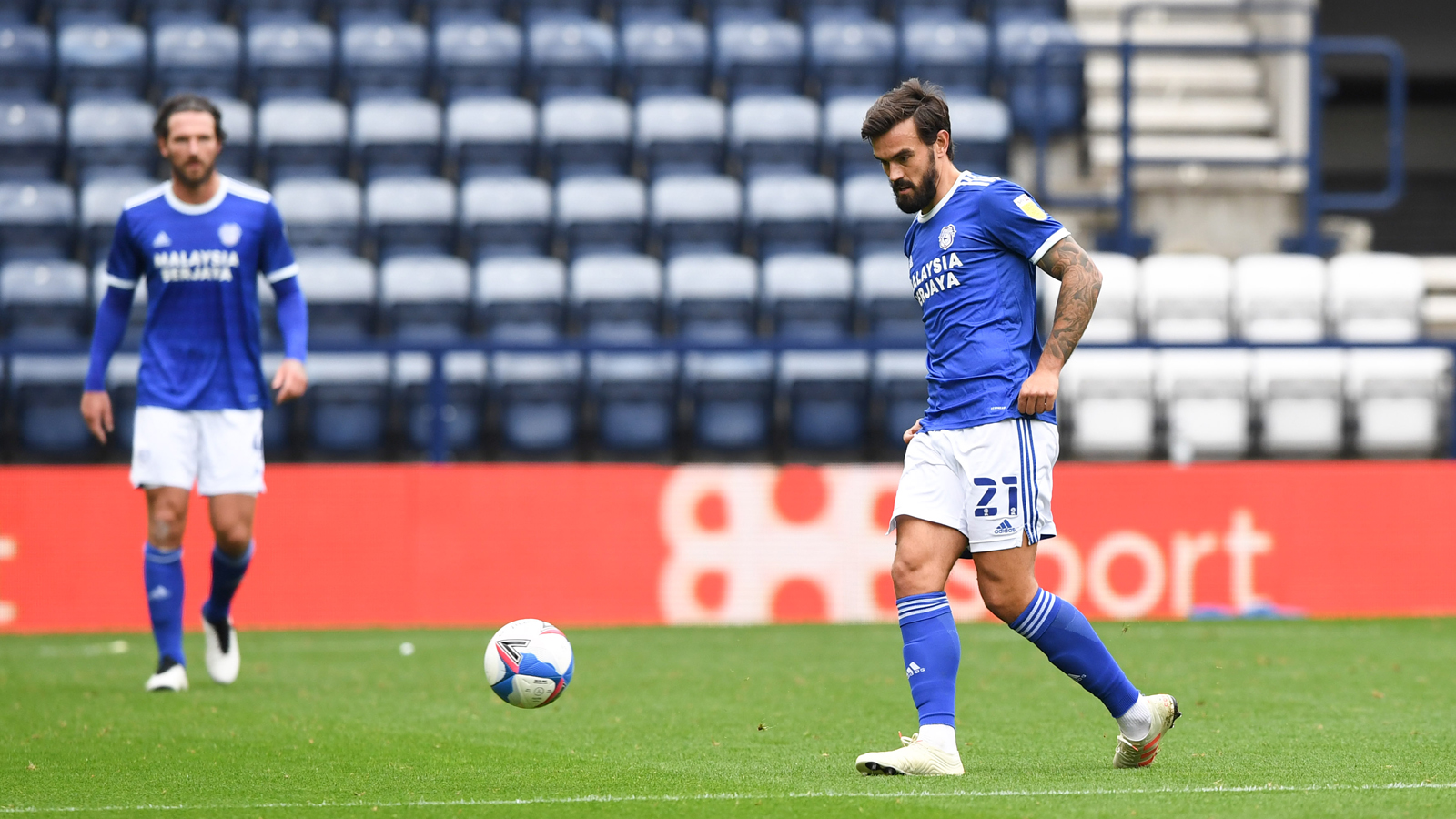 As the Bluebirds set their sights on consecutive home victories this week, Marlon called for City to continue their momentum from Tuesday's emphatic win over Barnsley.
"It was a good performance on Tuesday to get the three points against a good Barnsley side," Pack began. "I think that with the pressure on to get that first home win we realised how we need to be from a performance perspective.
"We may have lacked that cutting edge perhaps in certain matches, but I feel that in all of our games so far we've gone in able to get a win.
"If we can turn a couple of those draws into wins then we may be looking at a different picture.
"Friday will be key now. If we can get a win then we'll be in a good position with a decent break to let us recharge and go again.
"Then, when we come back, we'll have another busy patch come late-November and into the Christmas period."
Having played on both sides of the divide, Marlon is well aware of the significance of the Severnside Derby for supporters and players alike. 
While this one will again be played behind closed doors, the City midfielder relished another battle in the Welsh capital as he eyed the derby spoils.
"I think you definitely can hear the tackles more when they go in, with the echoing in the stadium," he continued.
"It's one of those, you want to keep the fans on the edge of their seat even if it's on the TV. I know that sometimes we haven't done that enough.
"We're going to try and continue that intensity and tempo that we played with on Tuesday night.
"That is the standard for us to use that performance as the pinnacle for where we want to be. If we can replicate that on a regular basis then hopefully we'll continue to get more positive results."
Marlon Pack's press conference will follow in full on Cardiff City TV.