Pre-The New Saints | Mackenzie Olden
Women
29th September
Cardiff City Women return to action this Sunday, welcoming The New Saints to Cardiff International Sports Campus.
The Bluebirds will play their third game of the 2023/24 Adran Premier season, having recorded four points from the opening two games against Cardiff Metropolitan University and Aberystwyth Town.
In the draw against the Seasiders last time out, summer signing Mackenzie Olden made her first league appearance for the Club.
"It felt great to play my first league game for Cardiff City," Mackenzie began. "I felt like I had a good game and created a few chances. When I came on, it was just about making an impact on the game and I feel like I did that.
"It was always going to be hard to break into the team because we've got such a great squad and some really good attacking players, but I've worked hard and I proved that by getting an opportunity to come on.
"We dominated the whole game, we had a lot of chances, but probably lacked a bit of composure in front of goal. We've got a new team this season so we're still adapting, but the fact that we're creating a lot of chances is a big positive and it shows that we are going to do well. It was just one of those days."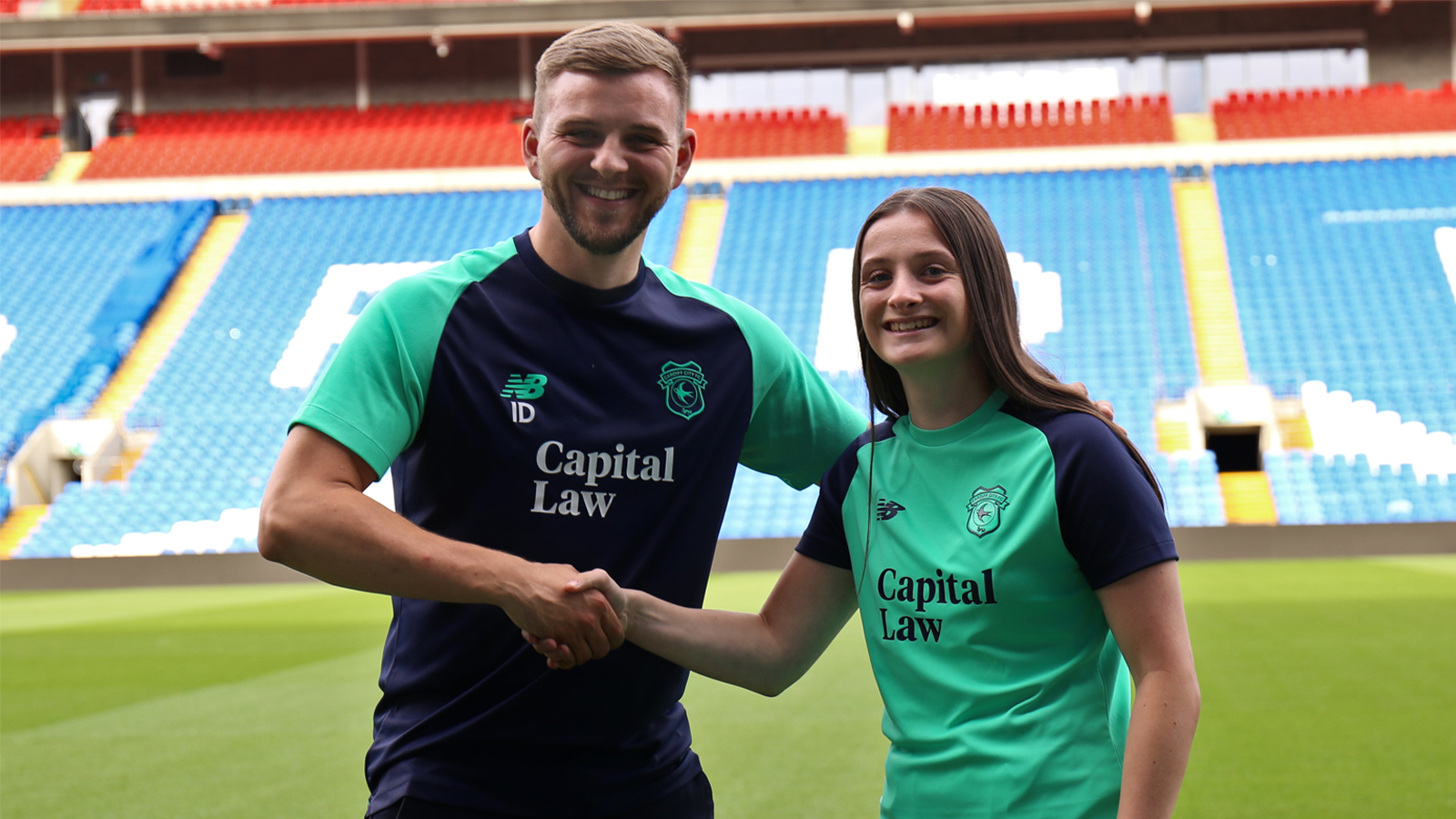 The City attacker joined the Club from Barry Town United, having netted nine league goals in the Adran Premier last season.
Turning her attention to this weekend's fixture against The New Saints, Mackenzie added: "Training has gone really well this week, everyone has worked really hard. We're aiming for three points on Sunday.
"We're expecting TNS to come at us, they're going to be physical, they'll try and press us,  but we're prepared for it and we're confident."
City's no. 18 had a positive record of playing against the Saints last season, netting a brace in a 3-1 victory for Barry Town United in Phase One.
"I'm really excited," Mackenzie continued. "I've worked really hard this week and I want to build on my performance from the weekend.
"It's given me confidence to go into the game on Sunday to create chances and hopefully, get a positive result.
"Everyone's buzzing for the game. We really want the three points. We've come together this week, worked hard and we're confident going into this weekend."