Pre-Season Match Preview | Keynsham Town Ladies vs. Cardiff City FC Women
Women
23rd July
Keynsham Town Ladies vs. Cardiff City FC Women. 1:15pm, Sunday, 25th July, 2021.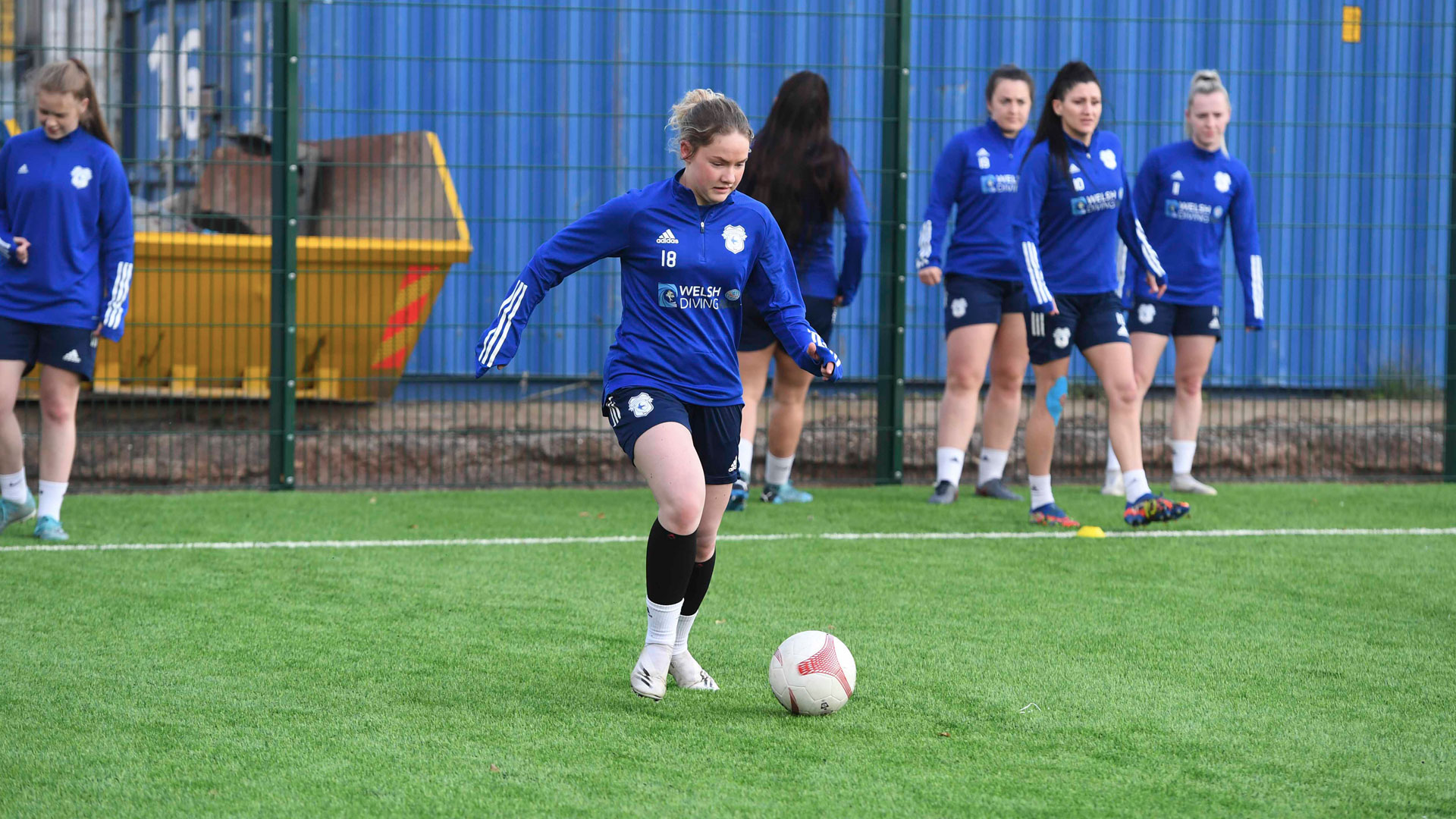 Following their hard work in training throughout the summer months, Cardiff City FC Women arrive at Keynsham Town Football Club's Crown Field for an important pre-season fixture against the K's. The Bluebirds continue their preparations ahead of the 2021/22 campaign with a trip to the Somerset-based club, with City's U19 side playing a fixture of their own later on in the afternoon (KO at 3:15pm).
Finishing in third place at the end of the last league campaign, City's next season will be in Tier 1 of the newly-restructured Welsh system, competing alongside Aberystwyth Town, Barry Town United, Cardiff Met University, Pontypridd Town, Port Talbot Town, Swansea City and The New Saints.
Head coach Iain Darbyshire shared his thoughts ahead of Sunday's fixture:
"The whole squad has been great throughout our pre-season," he began. "They've come in eager to work hard and eager to improve from every training session. It's been a really good intensity from them, and we're looking at a strong squad for the season ahead.
"The U19 side have done really well while not being able to play as many matches as we'd have liked, so now that they can play I'm as excited as they are for them to get out there onto the pitch on Sunday. It's been a long time coming."
Iain was also full of praise for the returning senior players in the squad, before expressing his eagerness for both Sunday's match and the beginning of the 2021/22 season beyond that: "Our senior players who were First Team regulars last season have been great with the younger players. They've been demanding more from each other and themselves in training since coming back in after a few weeks out. They're excited to be back, and Sunday will be a good test for everybody involved.
"We wanted a pre-season fixture that would be a challenge against a side that we wouldn't normally play against. Keynsham play at a good standard and have some good players, so we expect a really tough test. It's a pre-season match, so we'll focus on ourselves and what we need to do, which is getting the right minutes for the right people. We want to enjoy it.
"The next season will be a new challenge, and it's exciting to be a part of the restructured league system in its first ever season. Things are going well, and before you know it the new campaign will be underway!"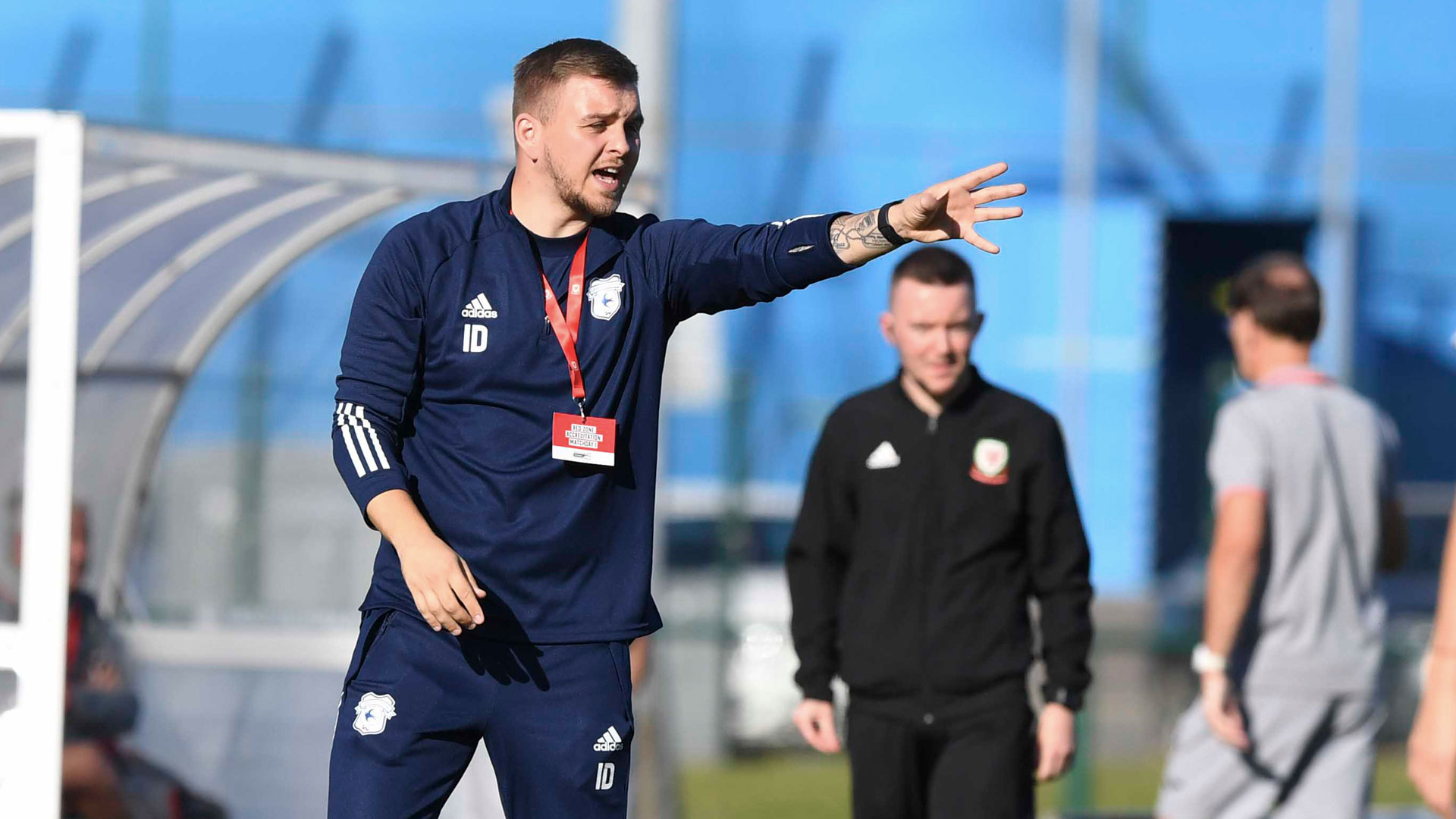 The Opposition
Keynsham Town Ladies compete in the FA Women's National League South, which is the third tier of the FA Women's football pyramid, alongside the National League's Northern Division.
The K's enjoyed promotion to the third tier in 2019, winning the Division One South West division, and being defeated only once across the course of the full 2018/19 campaign, with a staggering overall goal difference of +100 from 20 matches played.
Unfortunately, both subsequent seasons following promotion have been curtailed due to the ongoing situation with the COVID-19 pandemic. Playing only 12 matches in the 2019/20 campaign, Sunday's hosts finished tenth out of 12 in the uncompleted campaign, then playing only seven matches in the following season before it too was called off.
Keep up-to-date with the latest from this fixture on Cardiff City FC Women's official Twitter account, @CardiffCityFCW!