Press Conference | Paterson pre-Reading
Interviews
24th January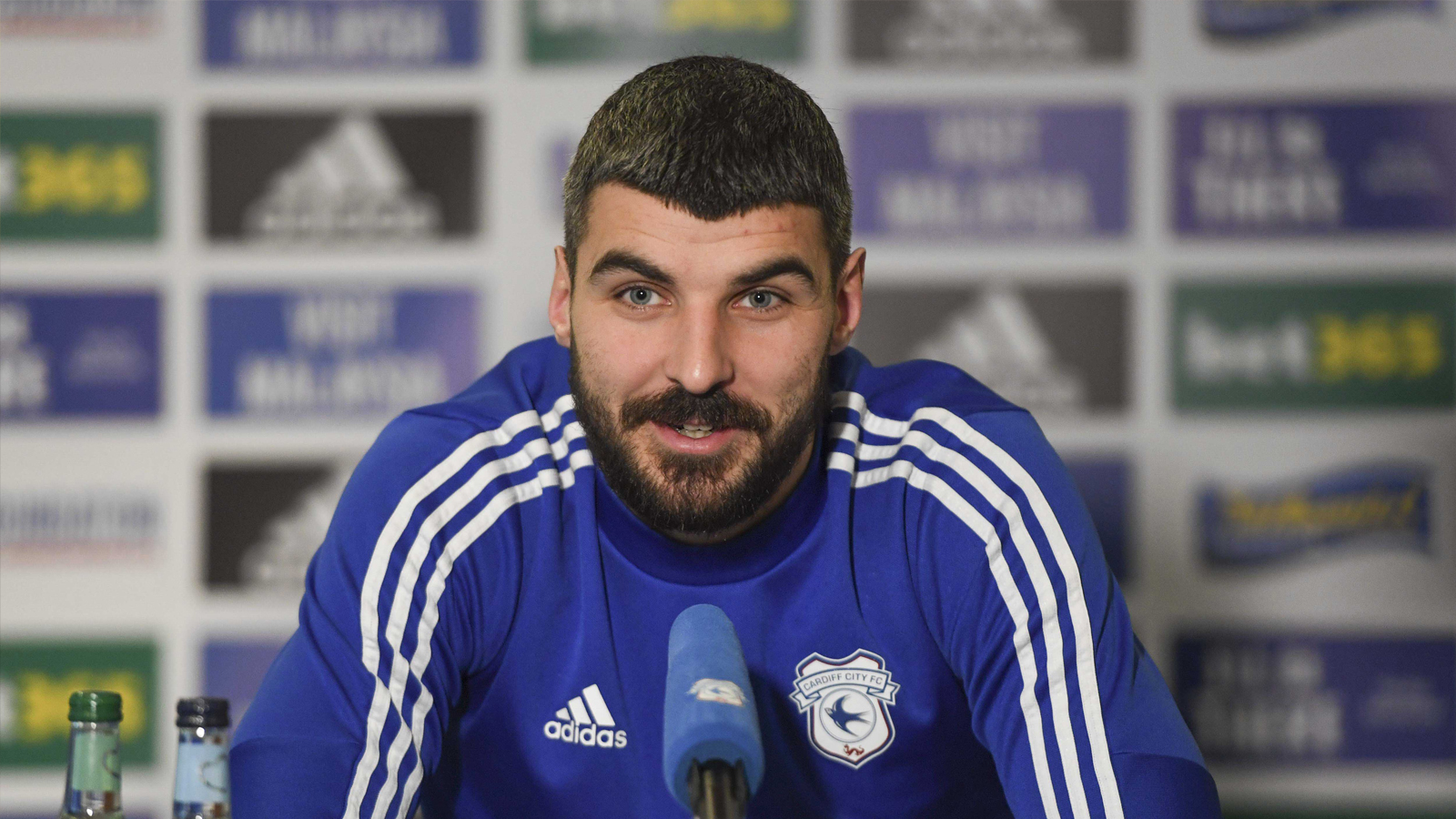 READING PRESS | PATERSON
Ahead of Saturday's FA Cup Fourth Round fixture against Reading, Callum Paterson spoke to the assembled press at the Vale Resort.
With Saturday's trip to Madejski Stadium coming during a busy period of fixtures for the Bluebirds, Paterson began by discussing the opportunity that Cup fixtures present for the squad.
"The Cup is sometimes an opportunity for some of the boys who haven't been playing much to get a game," the forward began. "Those who do play will be out there giving it their all and trying to impress the manager and put some doubt in his head for the side he wants to play after the weekend.
"The manager has spoken about how he really wants a Cup run. He likes the Cup and has had some good runs with his previous team. We'll be going out there trying to progress into the next round.
"I'd love to have the opportunity to try to score and get my name on the scoresheet. I'll give my all no matter how much I play as we try to get the result. I'm looking forward to hopefully getting some more time playing in front of the manager."
City's number 13 went on to discuss his anticipation for the FA Cup fixture by highlighting the competitive nature he has seen so far already during their Cup campaign, which he expects to continue as City line up against the Royals.
"No matter who we play in this Cup run it's going to be competitive," he continued. "It's a massive game regardless of who you're against, and it will give a good opportunity for us to progress. We're all going to try really hard out there to give them a good game.
"When we last played Reading it wasn't a great performance and it didn't go the way we wanted it to. I'm sure that the boys are all aware that we're capable of playing better than we did in that game, so hopefully we can rectify the performance and get it right in the Cup."