U13 | Bluebirds reach Goldrunde of Wiesmann-SHK Cup
Academy
16th January
Last weekend, Cardiff City's U13 side made the trip to Germany to compete in the Wiesmann-SHK Cup, succeeding in reaching the Goldrunde following matches against several other European academy sides...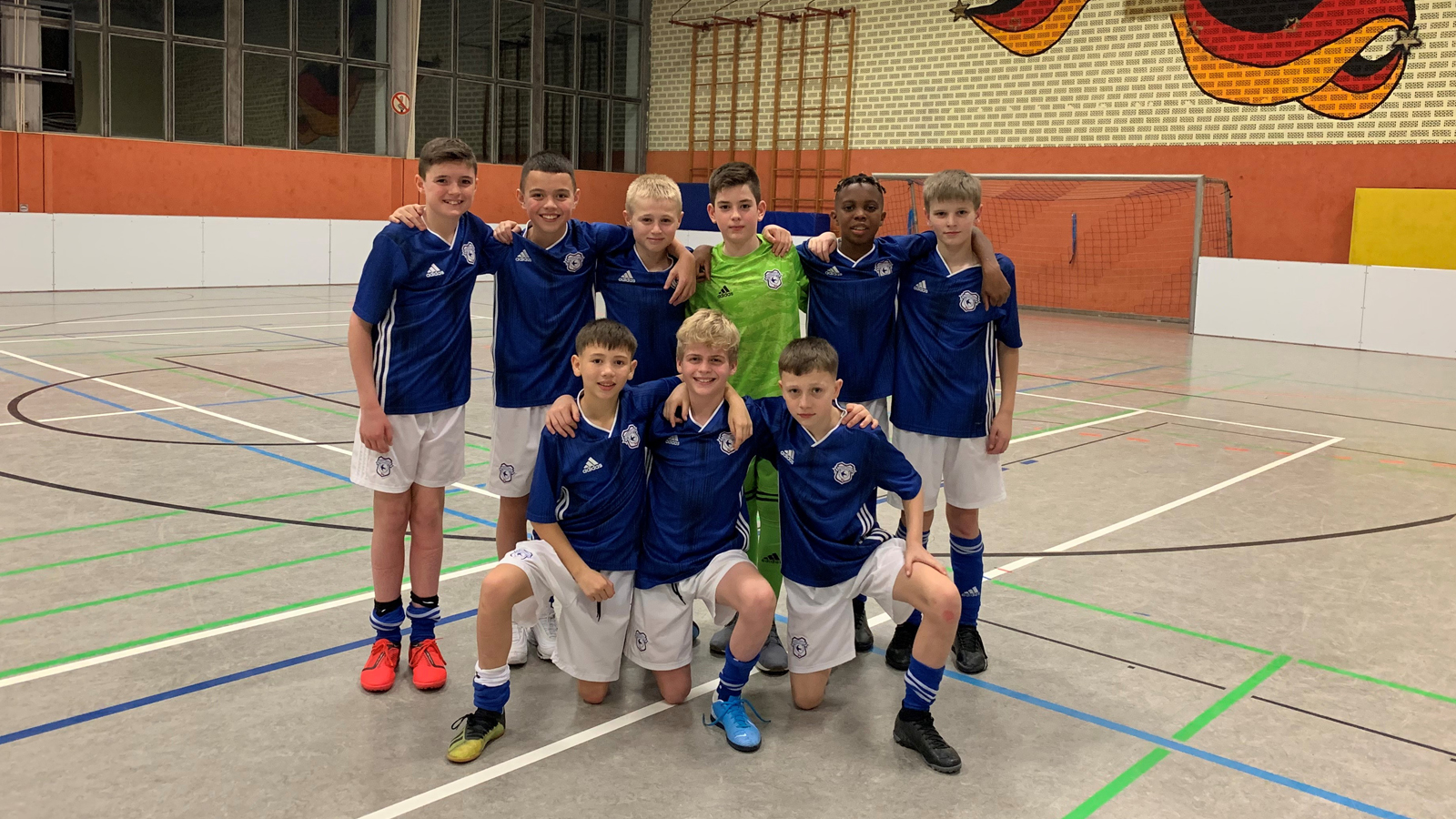 On Day One, the Bluebirds defeated GW Nottuln 6-2, SV Wehen Wiesbaden 4-0 and Wolverhampton Wanderers 3-2 to qualify for the Goldrunde [Gold Round], which consisted of 16 teams and would take place on Day Two.
City were drawn in Group Four, alongside Kickers Offenbach – who they beat 4-2 – Hannover 96 and Cambridge United, but that was the furthest Cardiff City got in the tournament which included some of Europe's elite academies.
Assistant Youth Development Phase Coach Tom Hutton revealed the reasons for the Bluebirds taking part in the competition, saying: "This is the second year in a row that we have taken part in the Wiesmann-SHK Cup and following the success of last year, we were keen to expose our players to this competition once again. 
"This type of competition provides a highly competitive environment for our players, where they are constantly challenged from both a tactical and technical perspective against some of the most high-profile Academies from across Europe."
Tom went on to express his proudness at the players' respective performances in an intimidating environment, concluding: "We are really proud of the way the players performed in what was an extremely aggressive and hostile environment with the German fans playing their part to create an atmosphere; something which is extremely difficult to make in our current games programme, but is an experience that will be beneficial for the players in their future development." 
Keep up to date with all the latest Academy news via our official Twitter account, @CF11Academy!
Article: Richard Early