U18 Match Report | Barnsley 3-2 Cardiff City
Academy
24th October
Cardiff City's U18 side narrowly lost to Barnsley U18 in the Professional Development League at Barnsley Training Complex on Saturday afternoon.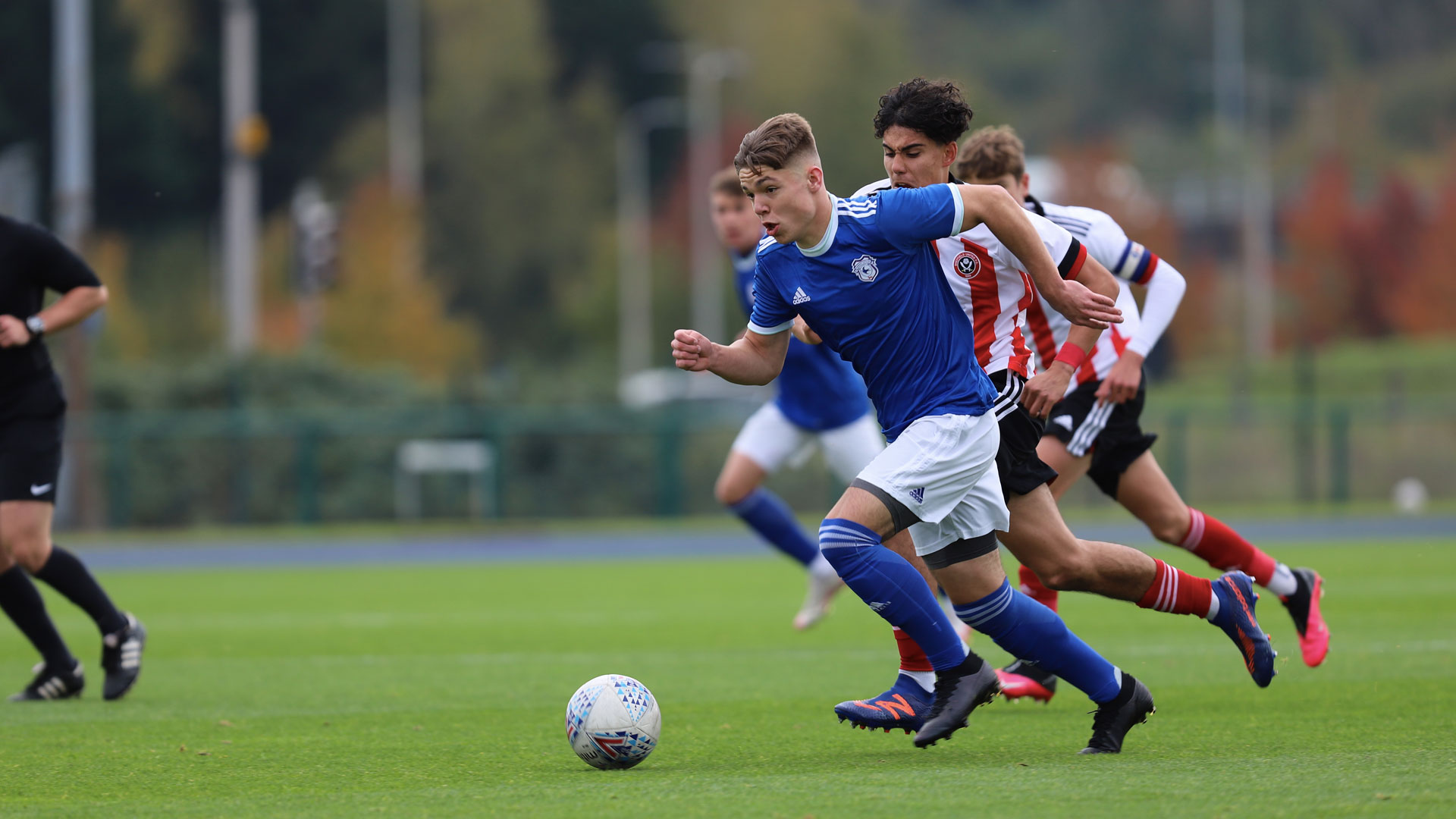 First-half goals from Caleb Hughes and Taylor Jones were not enough for the Bluebirds.
Matthew Bloxham made three changes from last time out as Jaimie Cogman, Tom Chiabi and Siyabonga Ligendza started.
The Tykes got off to a strong start, netting after one minute. Harrison Nejman met a cross and headed into the bottom corner.
City had an opportunity to equalise from the penalty spot with 17 minutes played. James Crole stepped up and his effort was saved by Kieran Flavell.
Cardiff City were awarded another spot-kick four minutes later. Midfielder Hughes made sure to net the leveller, with Jones heading home to give the Bluebirds the lead less than ten minutes from half-time.
After the interval, play tightened as the Bluebirds hunted for a third goal while Barnsley looked for an equaliser.
It took until the 70th-minute mark for the next goal to come and it went the way of the home side. Kareem Hassan-Smith slotted in at the near post.
Ten minutes later, the Tykes took the lead for a second time in the game. Angus Chapman finished at close range.
Despite hunting for another equaliser, Cardiff City could not find it and the hosts took all three points.
U18 FINAL SCORE: BARNSLEY 3-2 CARDIFF CITY
Barnsley U18: Flavell, Hall (Birks 60'), Pickard, Hassan-Smith, Ariely, Nicholson, Ackroyd, Hodgson, Smith (Hassell 75'), Nejman, Sila-Conde (Chapman 46'). Subs: Brown, Goucher.
Cardiff City U18: Cogman, MacNamara (Schwank 83'), Davies, Clay, Rippon, Chiabi, Thomas (Mayembe 67'), Jones, Crole, Hughes, Ligendza. Subs: Coley.
Match Report: Richard Early