U18 Report: Colchester United 3-7 Cardiff City
Academy
9th November
Cardiff City's U18 side recorded their biggest win of the season over Colchester United, netting seven times in a resounding victory on Saturday, November 9th.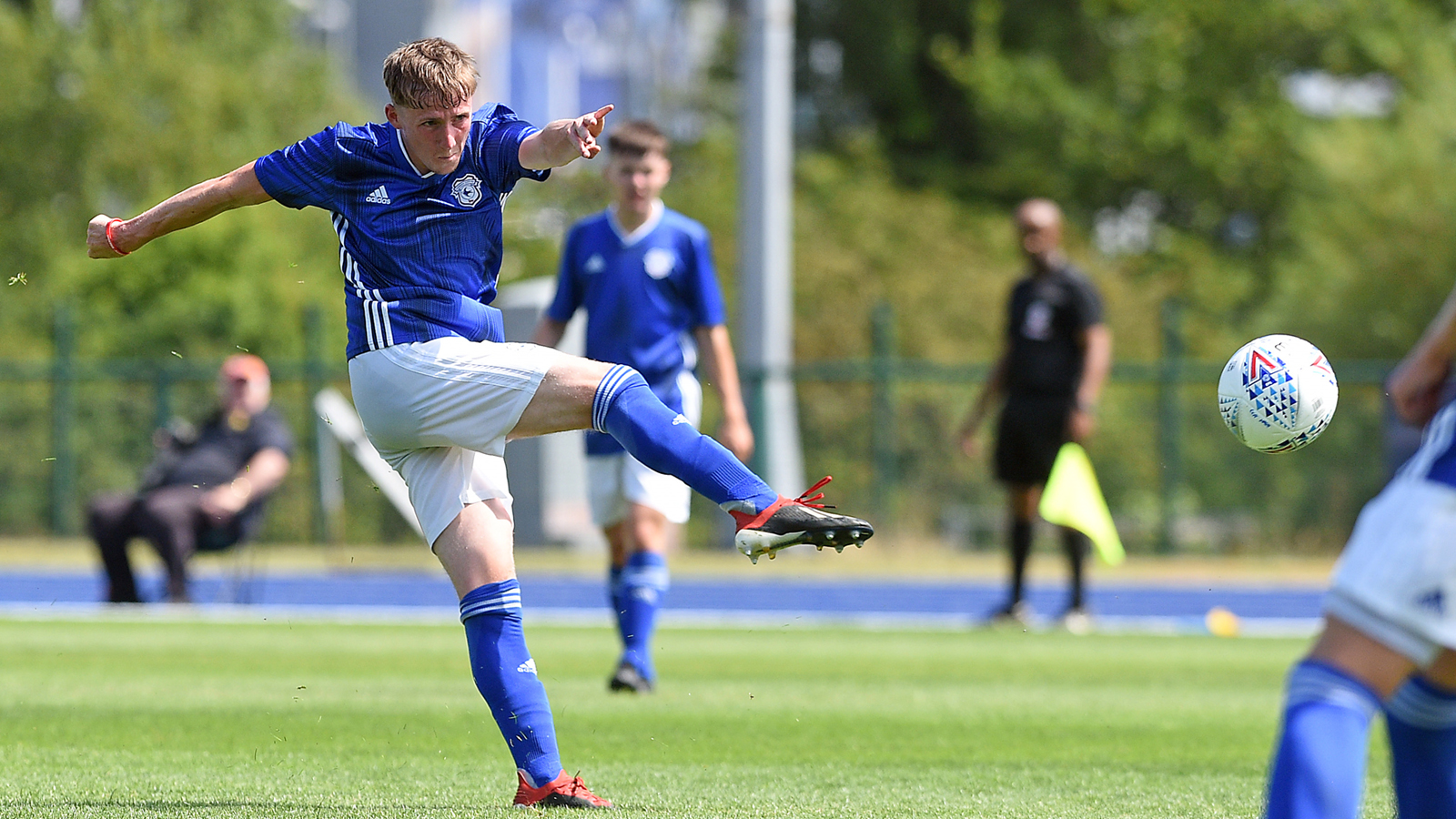 City looked inspired from the off at Florence Park, with Matthew Bloxham's side looking most likely to break the deadlock. It took just 23 minutes, but the Bluebirds would go ahead in a tight game as Wales U19 international Kieron Evans netted his fourth goal of the season – firing into the bottom-right corner.
Although City made a positive start to the game, the Bluebirds were handed a huge setback just minutes later, as Colchester United equalised through Tom Stagg, who fired past Bradley Stewart at close-range. It would go from bad to worse for City, who found themselves behind in the 30th minute as Joseph scored a well-placed header to give the hosts a 2-1 lead.
Despite falling behind, the visitors continued to attempt to equalise – putting immense pressure on the U's for the remainder of the half. Eventually, their efforts were rewarded as Siyabonga Ligendza headed home in the 42nd minute, leaving 'keeper Ted Collins with no chance as City found themselves level.
Matthew Bloxham's side weren't satisfied with just being level and continued to push the hosts in order to make their dominance pay. Eventually the efforts of City's young side paid off as Josh Rippon headed past Collins from Evans' pin-point corner in the 44th minute.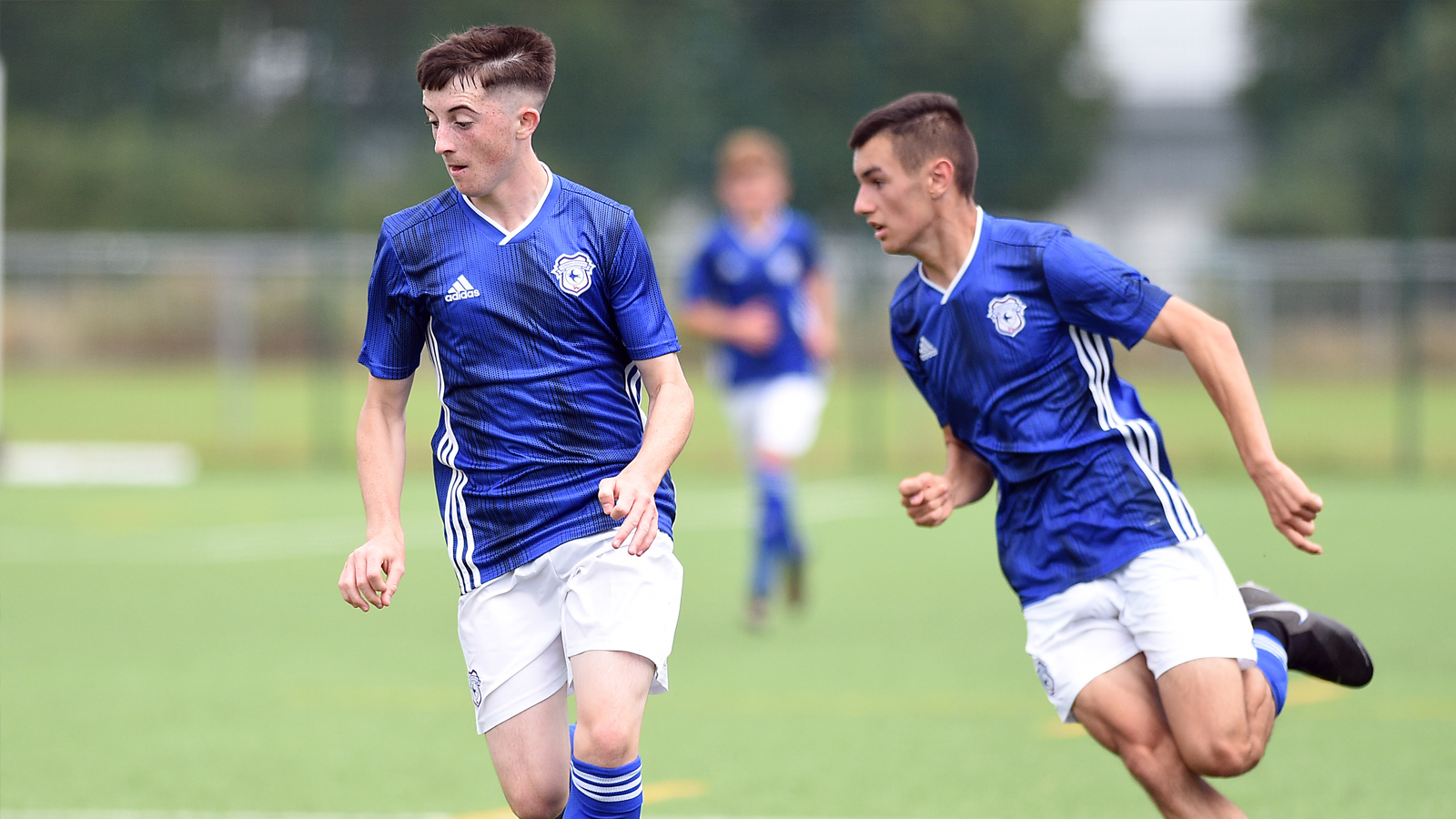 Just moments later, Isaak Davies rounded off a superb first-half fightback, with the forward netting his second goal of the season in the 45th minute to double City's lead away from home. The euphoria of the goal would be slightly dampened though, as Colchester United's Joseph netted his second goal of the match in added time to ensure that his side remained in the game.
Neither side would make a change at the break, and the end-to-end nature of the game continued in the second half. Kieron Evans scored his second of the match, crucially doubling City's advantage with 51 minutes played from edge of the box.
Sam Parsons extend his side's lead further, with the dynamic defender firing into the bottom-left corner past Collins to record City's sixth goal of the game with 83 minutes played.
There would be time for the young Bluebirds to score one final goal in an entertaining encounter, this time through substitute James Crole – who scored his first goal for City's U18 side in the 87th minute to round off a resounding win for Cardiff City in the U18 Professional Development League South.
U18 FINAL SCORE: COLCHESTER UNITED 3-7 CARDIFF CITY
Colchester United: Collins, Akolbire, Sayer, Cornish, Joesph, Terry, Hasanally, Marshall-Miranda, Stagg, Thomas (Tovide 68'), Trialist (Asare-Williams 85'). Subs not used: Kane, Hallett, Kennedy.
Cardiff City: Stewart, MacNamara, Parsons, Kavanagh (Clay 66'), Rippon, King, Davies (Thomas 80'), Pinchard, Ligendza (Crole 82'), Evans, Colwill. Subs not used: Cogman, Schwank.
Article: Will Pritchard