U21 Pre-Season Preview | Barry Town United vs. Cardiff City
Academy
13th July
Cardiff City's U21 side kick-off their pre-season with a friendly fixture against Barry Town United on Friday night - 7:30pm KO.
The Cymru Premier side will welcome the young Bluebirds to Jenner Park on Friday night. Click here to purchase your tickets online in advance, or pay with cash at the gate on the night!
Barry Town United returned to the top division in the Welsh football league at the end of the 2022/23 season, finishing in first place on the Cymru South table. From 30 matches played, Town won 25, earning a total of 78 points and finishing 16 points above runners-up Llanelli Town.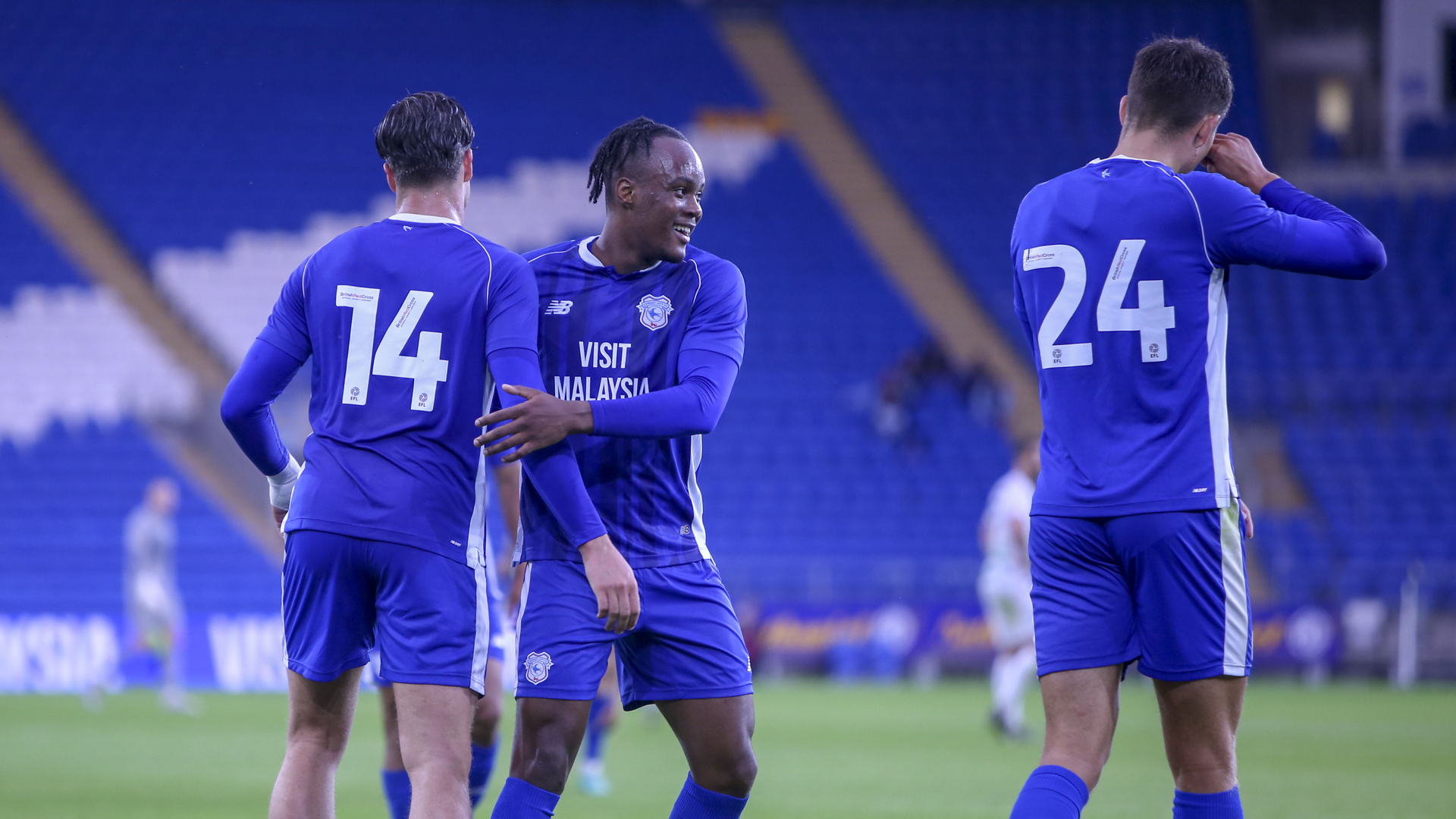 Ahead of Friday night's match under the floodlights, U21s Manager Darren Purse discussed his side's return to action against senior opposition.
"It's been an enjoyable few weeks," began Darren. "It's one of the toughest times of the season for both the players and the staff as well; long days, and planning your schedules leading into games. We're all looking forward to the games starting.
"The First Team are well into their pre-season, and it's been encouraging to see the young boys in the U21 side play a chunk of minutes in First Team matches over the last few weeks.
"Among them, Xavier Benjamin is our U21 captain and has played, as well as Joel Colwill, who has been exceptional from what I've seen of him. It's great to see them in and around it, and the next step is for one or two of them to stay up there.
"It's asking a lot of these young men to do that, but it's what we're in the business for; to prepare them for the next step.
"Friday night will be a big test, with a few of our second year scholars looking to for their first experience in the men's game. It's important to support the young players in their transition from U18 to U21 and then playing against men's teams. We have a lot of these fixtures coming up in the pre-season, and it's a good way to test them.
"We've got the MG Cup coming up next week as well, which will be a good opportunity to play competitive football. We'll be heading up to Cambrian looking to progress in that Cup campaign. All in all, it makes for an interesting pre-season for us, and it's rightly something that we're all excited about."
Stay up to date with the latest from Friday night's fixture via the Academy's official Twitter account, @CF11Academy!