U23 Match Report | Charlton Athletic 4-0 Cardiff City
Academy
11th January
Cardiff City's U23 side fell to a 4-0 defeat against the Addicks on Monday afternoon...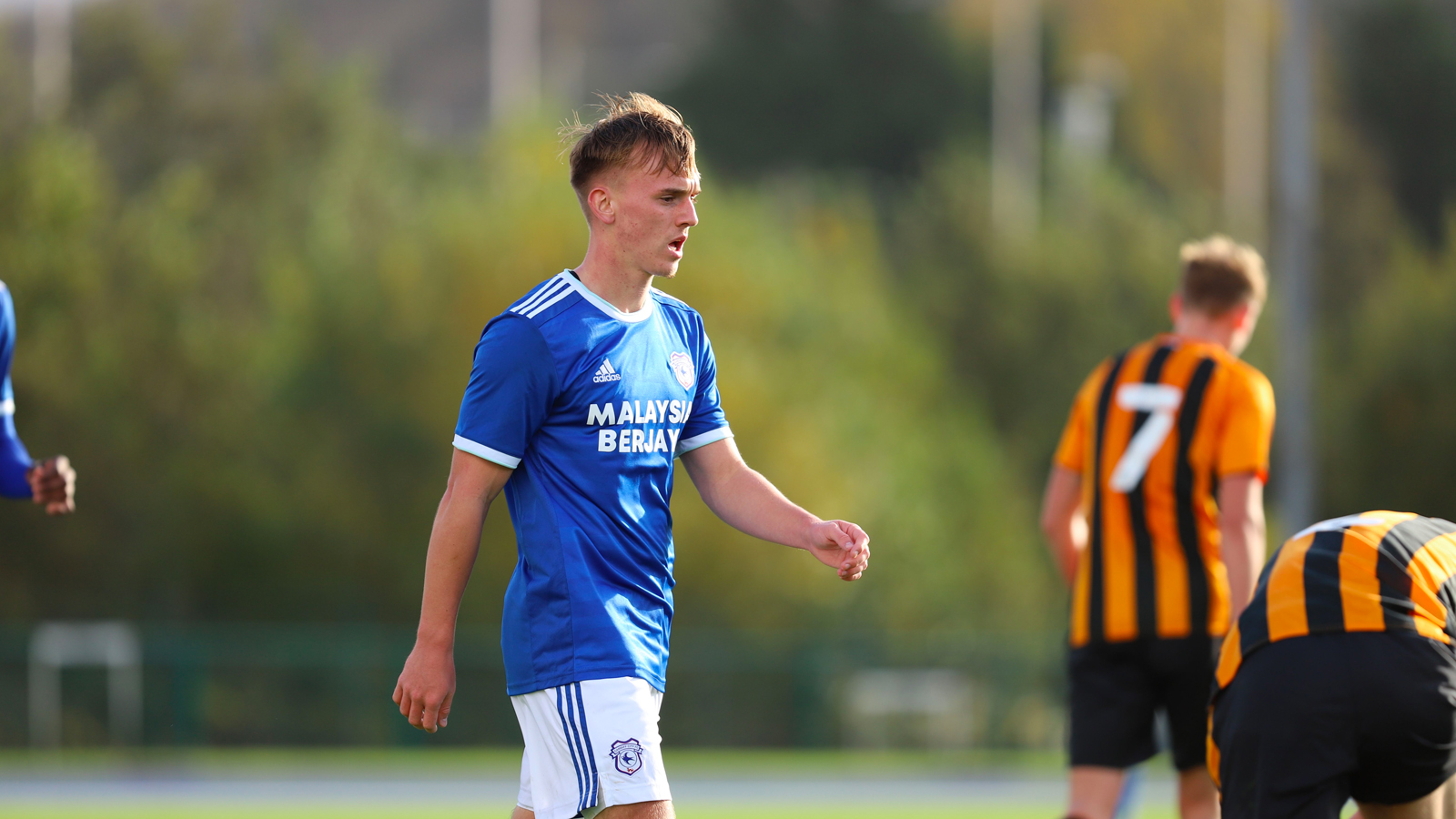 Following a goalless first half featuring several good chances for the young Bluebirds, Charlton Athletic responded by taking the lead early after the interval, increasing their lead as the fixture played out.
Sam Bowen provided City with the side's first chance of the afternoon, as his effort from distance flew just wide of the mark with quarter of an hour played.
Chanka Zimba's powerful effort threatened the hosts further only ten minutes later, but the shot was deflected well, earning the Bluebirds a corner-kick.
Conceding early following the interval from Junior Quitirna's strike in the 47th minute, Rubin Colwill made several efforts to restore the balance in the early stages of the second half.
A low shot from the midfielder was parried away, before another strike from Colwill struck the crossbar. Zimba was on hand to dispatch the rebounded ball home, but was flagged for being offside.
Hady Ghandour doubled the hosts' lead in the 70th minute, and two more goals scored in quick succession in the final 10 minutes of play sealed the result for the Addicks.
Cardiff City U23: Ratcliffe, Osei-Tutu (Hughes 39'), Jones, Bowen, Denham, Bodenham, Colwill, Pritchard, Davies, Zimba (Chiabi 80'), Idowu. Subs: Stewart, Ligendza.
Charlton Athletic U23: Harvey, Barton, Aidoo, French, Ness, Taylor, Quitirna, Oguntayo, Ghandour, Wiredu, Clayden. Subs: Harness, Afrane-Kesey, Beadle, Adigun.