U23 | Morison: Good character shown to get a result
Academy
9th March
Steve Morison spoke at Cardiff City Stadium after Cardiff City's U23 side drew 1-1 with Ipswich Town U23 on Monday afternoon.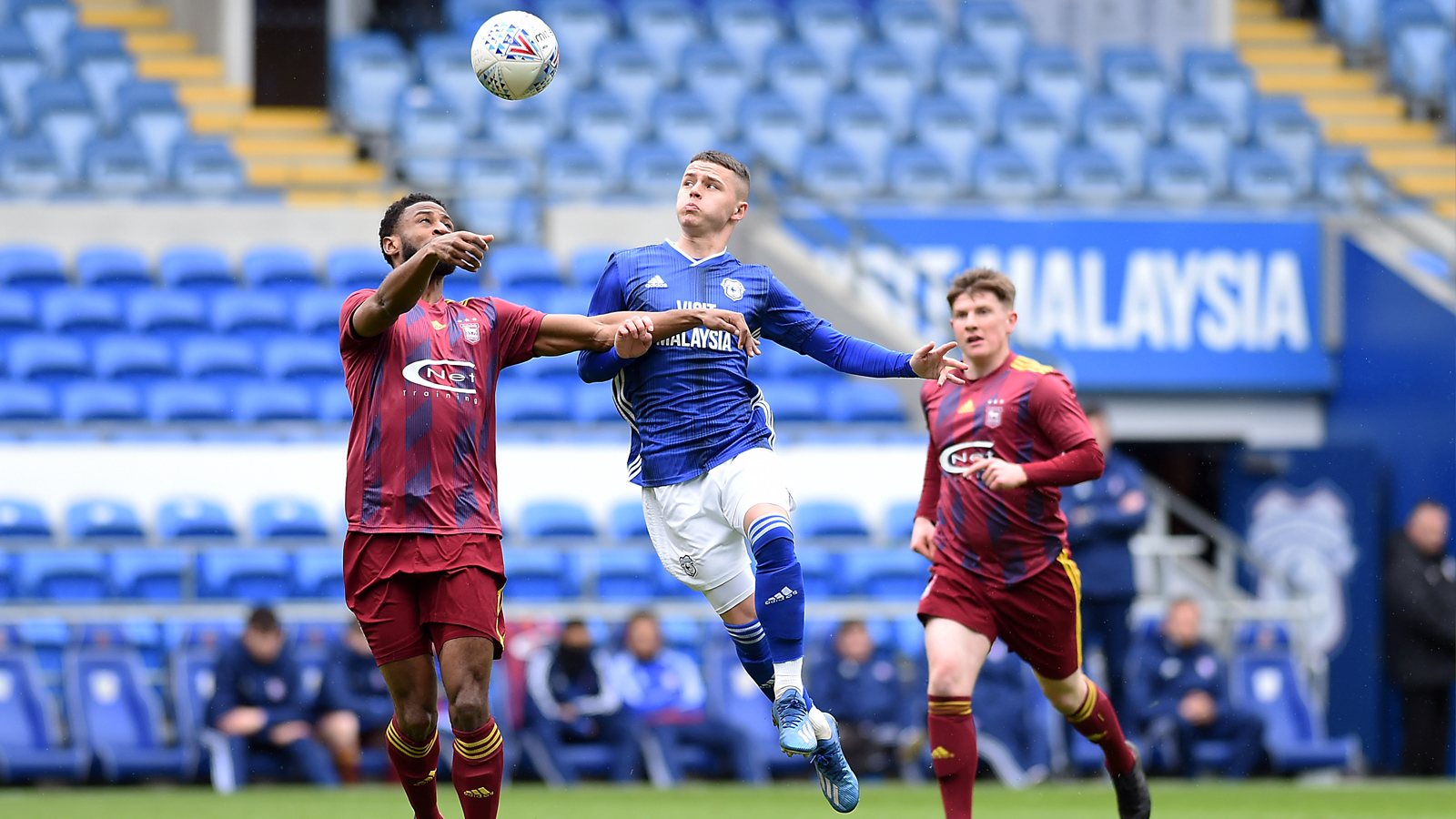 "It was good to get a result in the end," began Steve following the final whistle. "We showed good character to get back into the game and had a bench of young lads who were excellent when they came on.
"We were desperate for the goal, so I changed the formation, put a few more attacking players on, changed our shape a bit and the lads took it onboard excellently because when the opportunity came, they took it.
"Not losing games of football is a good habit to get into, but there's lots to work on; we made some bad decisions at times and conceded a very poor goal."
U18 players Kieron Evans and Sam Parsons started, before Eli King, Isaak Davies and Rubin Colwill appeared from the bench and Steve went on to speak about City's promising young talent.
"We entered the pitch with a very young team and they're the ones that got us back into it," he continued. "No one has got a given right to play in the U23s, but if they're good enough and playing well enough then there's a chance and the team's only going to get younger as we go along.
"It's about handpicking the younger players that are ready and can actually do a job in the U23s and at the minute they're doing excellent.
"It's really good for them, so hopefully the more games they play, the more they'll see the pathway and that'll open their eyes even more to that opportunity of getting into the First Team because that's what it's all about."
Forward Evans was delighted that his second U23 goal of the season helped City to a point and he spoke about the impact that Steve has had on him.
"I was glad that we got a point in the end," said Kieron. "It would have been disappointing if we'd come away without anything and I was happy to get the goal.
"Steve Morison has been a massive influence towards me, trusting me to play and I have huge respect for him.
"I always try my hardest in training, so if I get called up to play I always give 100%, but U23s football is a lot more physical and faster, so I'm getting used to it and enjoying it."
Steve concluded by praising the performance of scorer Evans, saying: "Kieron Evans has made that place his own and I thought he was the best player on the pitch, playing brilliantly from start to finish and scoring a very good goal."
Keep up to date with all the latest Academy news at our official Twitter account, @CF11Academy!
Article: Richard Early