Why I Love the Game | Joe Ralls
First Team
14th April
The Bluebirds squad take a trip down memory lane, telling us how they fell in love with football...
My first memories in football… 
All of my family are mad football fans. My dad and my two older brothers all love the game.
As a kid, I loved a five-a-side tournament in the summer. They were the best thing ever, playing football all day. But my first memories were probably playing in the garden with my brothers. Knowing those two, I probably got slung in goal as the youngest! 
To be honest, I think they were a massive help with my football as I always had to compete with them and the older lads. If they're stronger and quicker than you, you've got to think of other ways to get past them and that probably helped me to toughen up a bit.
I used to follow…
My family are Man United fans so I did support them as a kid, along with my local side, Aldershot Town. 
I still look out for Aldershot's results now and try and get to games in the international breaks. I saw them against Notts County this season. Obviously, it's hard with my football but when I get the chance, I'll always try and get to a game.
My favourite boots… 
I've always worn adidas boots. I had them when I was younger and still wear them now. 
I had Predators, as a lot of kids did – both white ones and black. Those would be my favourite.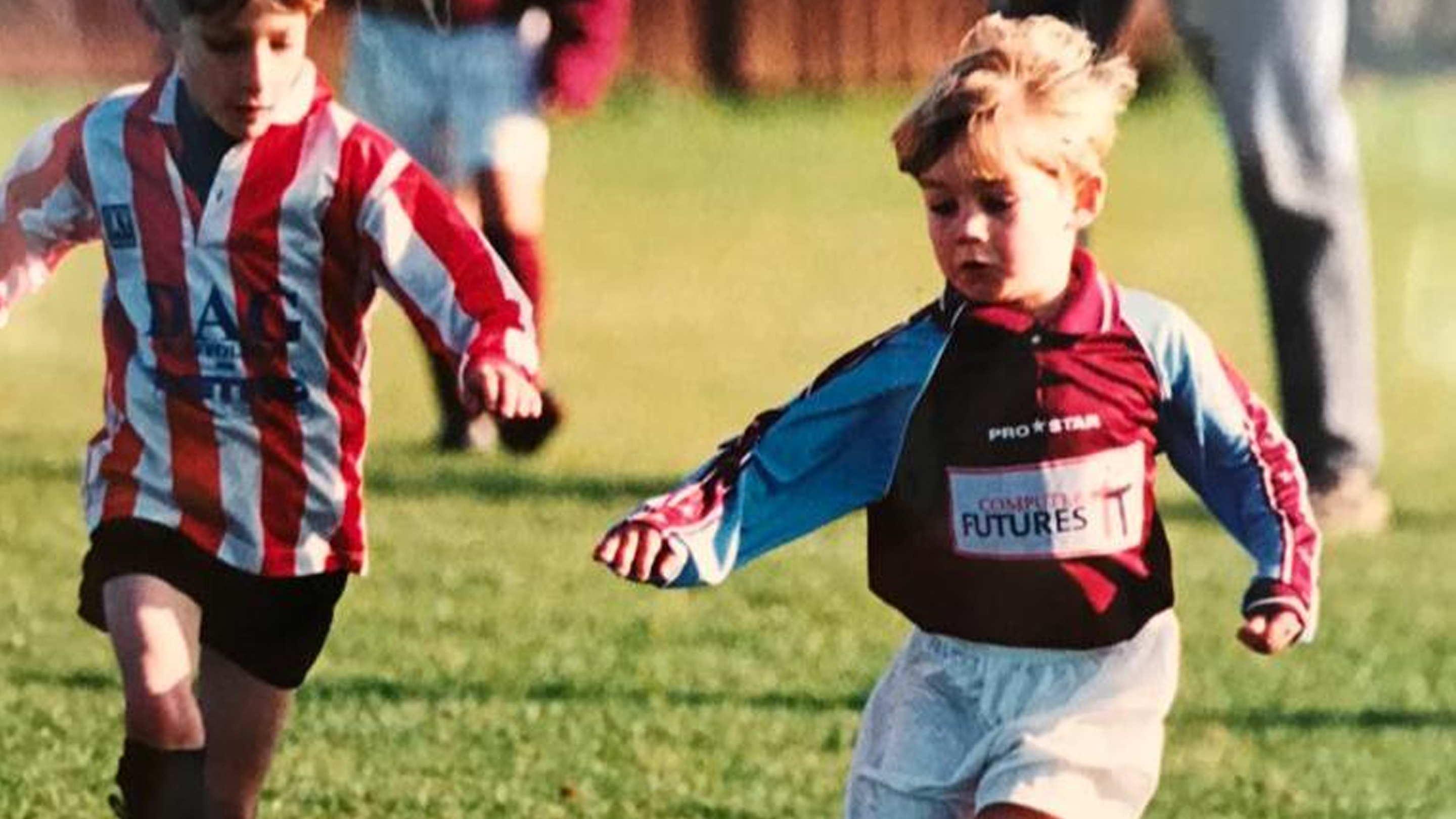 My first shirt… 
I would have had some hand-me-downs from my brothers, but the first I played in was at Badshot Lea, a local club by me. 
They were a great club when I first started playing football, before going on to Aldershot Town. That's my first proper shirt, playing for them in a little burgundy kit. 
My heroes… 
I've always played in midfield so used to look up to the Premier League players in my position: Scholes, Lampard, Gerrard.
But the one I really used to love was Zidane. I remember writing an article on him as a kid for a school project. I loved watching him play; he was unbelievable. 
The greatest of all time…
I'd say the two who are doing it now – certainly that I've seen.
My opinion changes all the time, to be honest. I'll be thinking Ronaldo, then Messi will go and score four in the Champions League, and vice-versa. 
It's really hard to split them but they're the two best in my lifetime and probably before that too. 
The best match I've seen…
I'm not even just saying this, but when I was 17 in the Academy I went to the South Wales Derby at the Liberty…
I don't think we were allowed to go, but I was with a couple of the boys who were big fans. We somehow got tickets and snuck on the bus. What a game it turned out to be; we scored the late winner and it was definitely the best away day I've ever experienced.
If the Club found out at the time, they probably wouldn't have been too happy!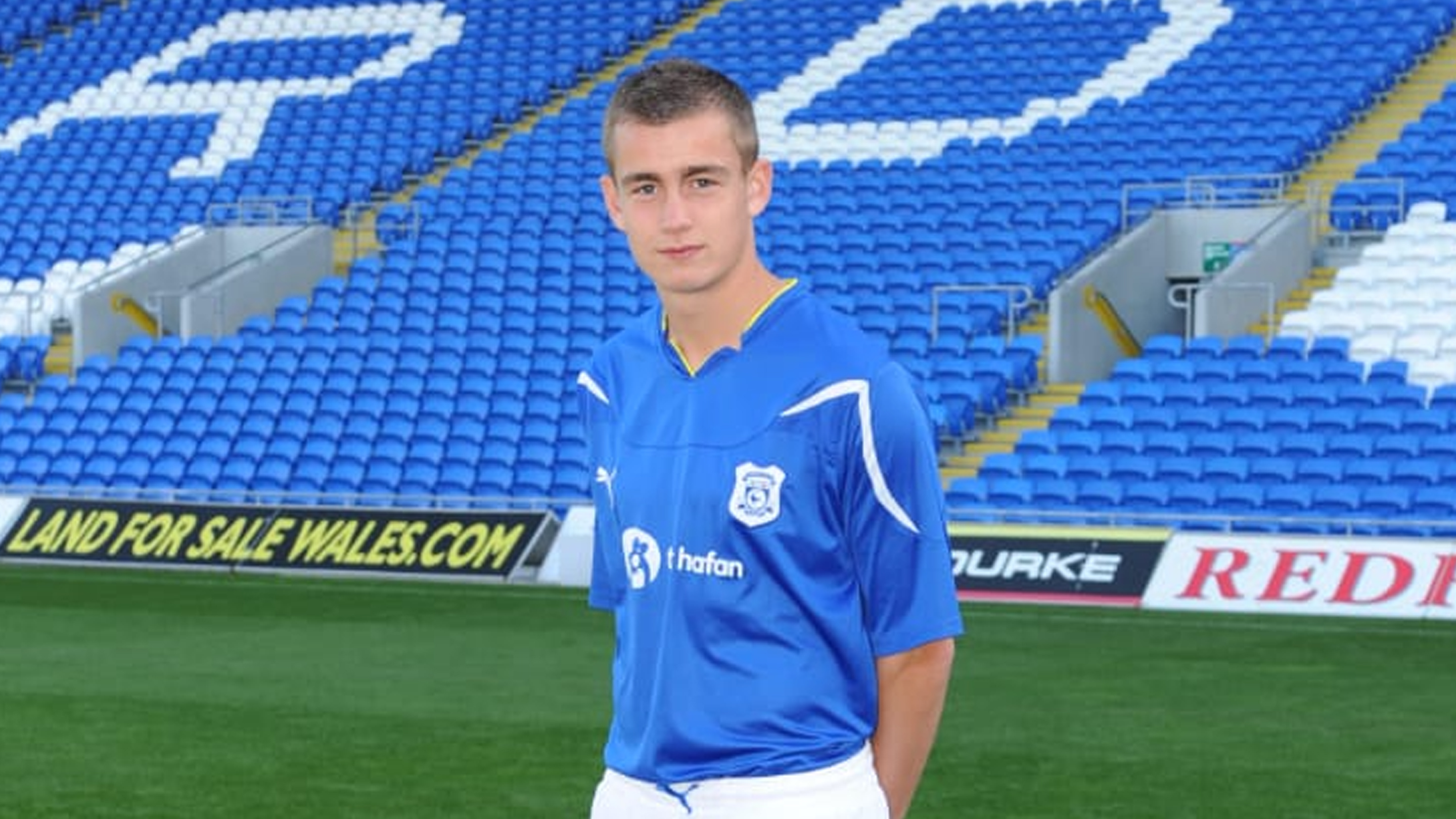 My favourite stadium… 
I quite like the old, run-down stadiums with a lot of character. I'd love to go and watch a game at the San Siro. 
There's Old Trafford, where we got a great win at the end of last season, and Anfield too. There are loads around the UK.
I was too late for Ninian, but heard a lot of stories from the likes of Macca and Whitts when I first came to Cardiff, as well as speaking to fans. 
There's that Leeds match on Sky that fans talk about and I've seen videos recently of games there with a fantastic atmosphere.
We've had some great times at our stadium in recent years too. In big games, the place has been bouncing and hopefully we've got plenty more memories to make there.
The best match I've played in… 
There are games where I did better personally and it certainly wasn't the best game… 
But I've got to say Reading at home to seal promotion, just for how much it meant for the Club and the atmosphere both in the stadium and all around Cardiff that day. 
Like I say, it was the worst game ever, but the celebrations afterwards with everyone in the city were amazing!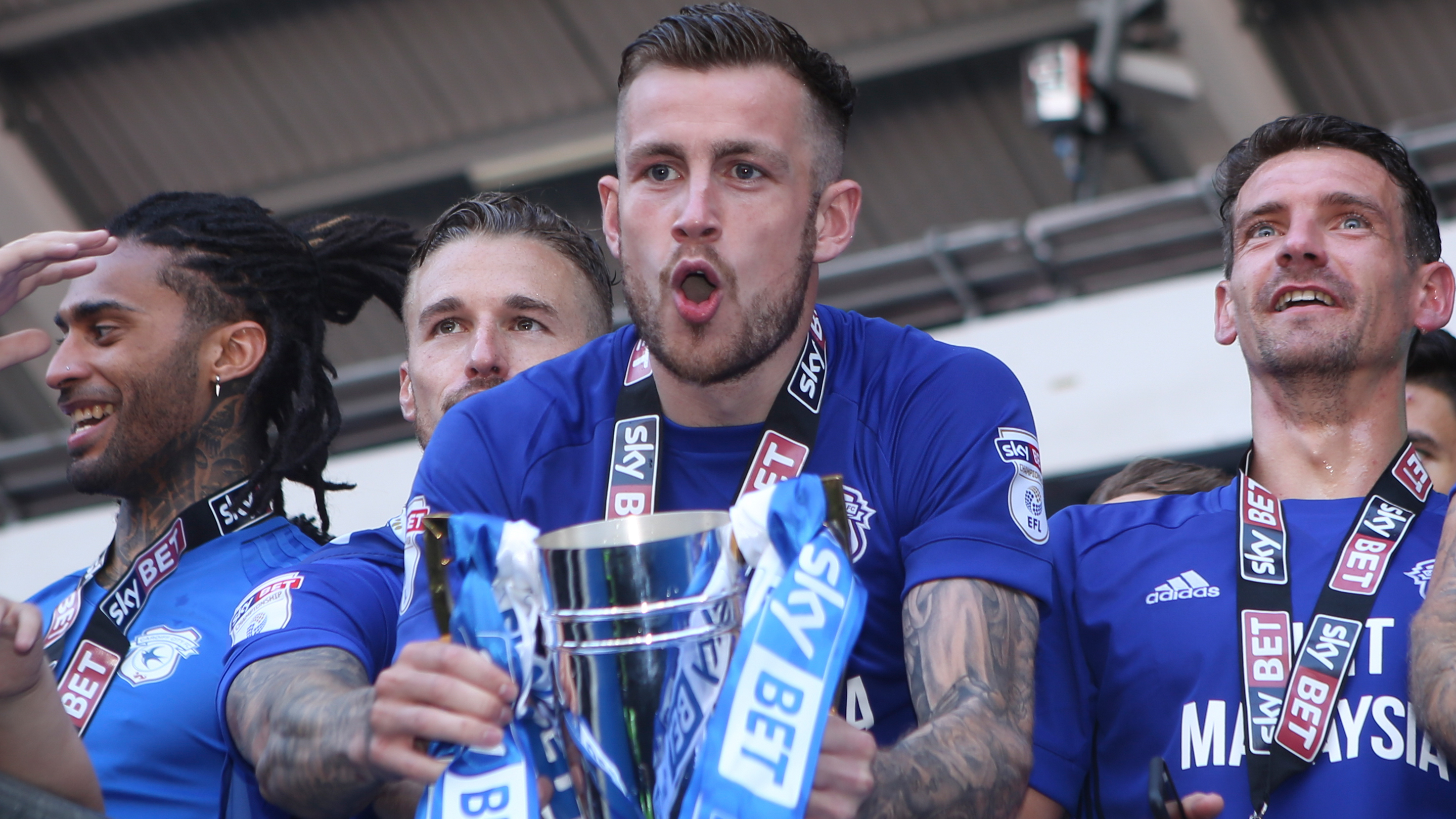 The best goal I've scored… 
It's hard to look past my first goal against Hull. I was only 17 and it was my league debut, so everything had happened at once. To score a goal was just the best feeling ever. 
In more recent times: the one against Sunderland in the promotion year, at home in front of the Canton Stand. That was another one I really enjoyed. We'd been in a bad spell, so the result came at an important time to kick us on for another unbeaten run too. 
My favourite thing about football…
It's all I've ever wanted to do. To be able to play football was a dream for me growing up and is still amazing today.
That feeling when you win a game is probably the thing that you miss when you're retired, looking back on your career.
You walk around the pitch when you've won, knowing that the supporters have had a great day and are going home happy. 
Then you go in the changing room; the boys are buzzing and the Manager's happy, which is always good!
That's the best feeling in the game.