Attend our Christmas Family Fun Day at CCS!
Club News
2nd December
Cardiff City FC is delighted to extend an invitation to supporters for a Christmas Family Fun Day at CCS on December 21st!
With free entry for all who wish to attend, between 10am-1pm the Club will be welcoming City supporters at Cardiff City Stadium.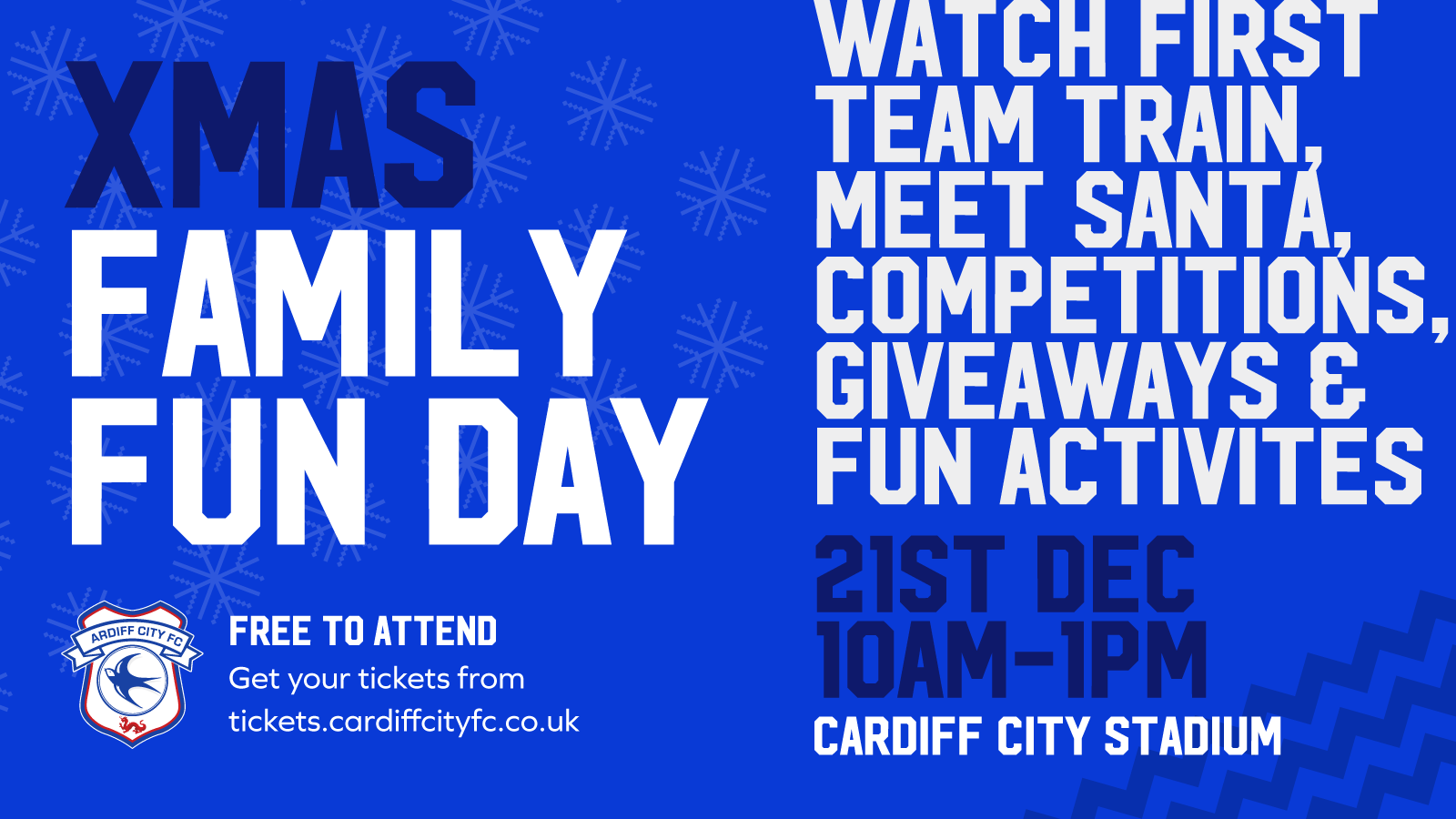 Alongside offering plenty of festive fun for all to enjoy, visitors will also be welcome to watch from the stands as the Bluebirds train on the pitch at CCS. What's more, with special Q&A sessions organised, supporters in attendance will have the chance to ask a First Team player a question that they've always wanted answered!
The fun doesn't stop there for Junior Bluebirds (or their parents!), as Santa's Grotto will be open to visitors! Santa will be there to meet and greet the young City supporters in attendance, and will also bring his reindeer with him for the trip to South Wales!
We will have plenty of competitions and giveaways in place throughout the day, helping to spread even more Christmas cheer ahead of the big day.
For those wishing to attend, tickets can be booked free of charge on the Cardiff City FC Ticket Office website. Click here to reserve your spot today!
Please note: Parking will be available in parking zone C, with entrance to CCS on the day available at Gate 3, which is located next to the USW Stand.