Bluebirds support Safer Internet Day 2023
Community
7th February
Cardiff City are proud to be supporting Safer Internet Day on Tuesday, 7th February 2023.
Safer Internet Day 2023 is taking place today with celebrations and learning based around the theme 'Want to talk about it? Making space for conversations about life online'.
Coordinated in the UK by the UK Safer Internet Centre, the celebration sees thousands of organisations get involved to promote the safe, responsible and positive use of digital technology for children and young people.
In the UK, we are celebrating by putting children and young people's voices at the heart of the day and encouraging them to shape the online safety support that they receive.
This year we are hoping to answer the following questions:
What issues really matter to children and young people?

What changes do they want to see?

How can we all work together to advocate for them moving forward?
With your help, Safer Internet Day 2023 can be a springboard for conversations that shape how we talk about and respond to online issues, not just for one day, but throughout the whole year.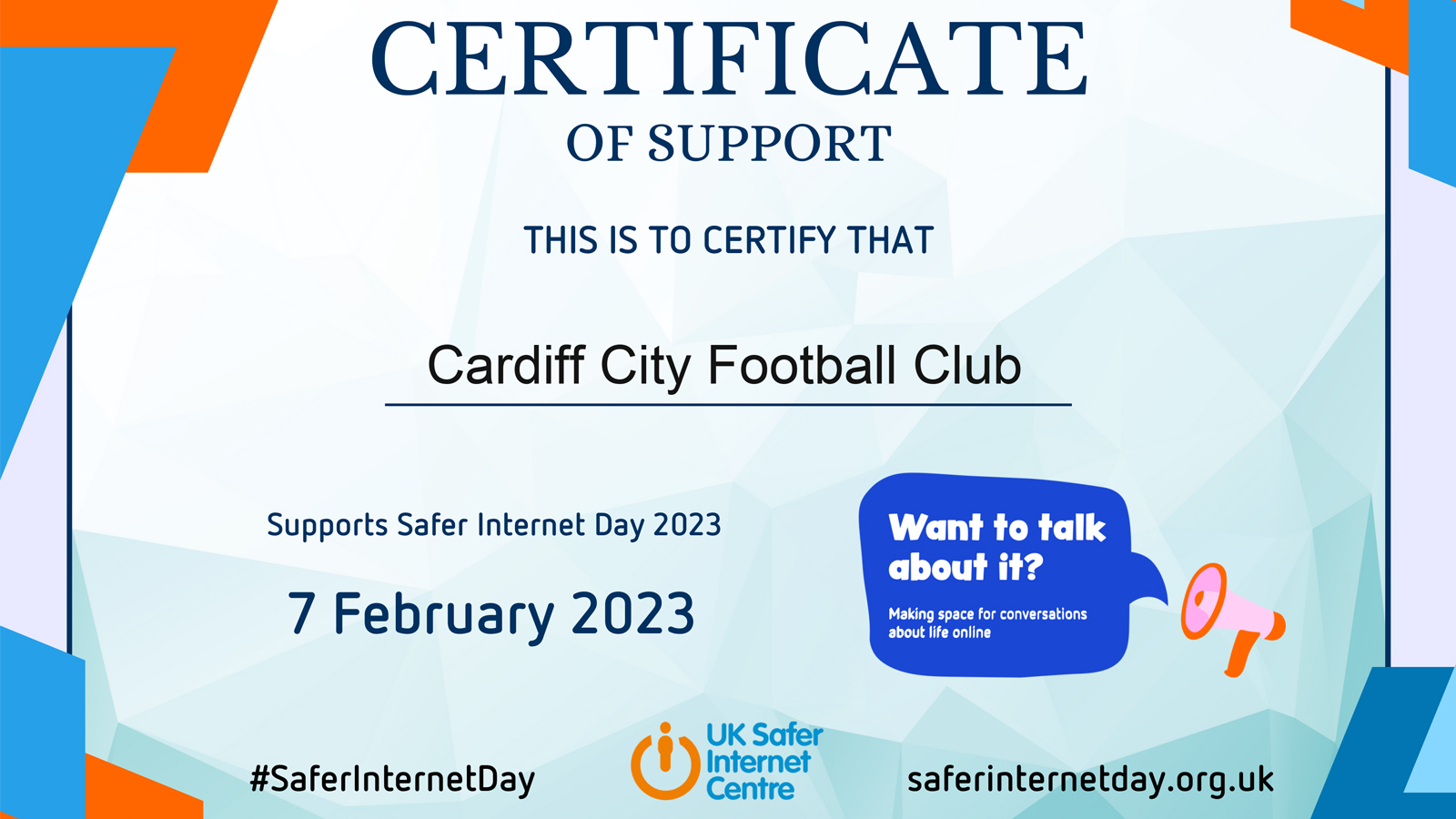 Cardiff City FC will be providing online safety resources to all Club staff and Academy, Women and Girls Team's parents and guardians.
Our Academy scholars will also be receiving a presentation which will discuss the risk of radicalisation through the use of social media.
Rob Cronick, Head of Safeguarding, said: "The link below to the UK Safer Internet Centre will help parents and carers start a conversation with their children about online safety as well as finding 'top tips' for the use of mobile phones, laptops, smart speakers, games consoles, tablets and smart TVs.
"They will also find useful guides on the website on the positives and negatives of a child's use of social media."
Click here to visit the UK Safer Internet Centre website.