Bulut pre-Norwich City | Everyone is depending on each other
Interviews
9th November
Erol Bulut spoke to the media on Thursday afternoon, ahead of Cardiff City's home match against Norwich City on Saturday.
The Bluebirds come into the fixture unbeaten in their last three games, and while the Canaries have not fared as well in recent weeks, the City boss is still wary of this weekend's opponents.
"These games are always the most difficult games because the opponents have lost 4 in a row, and you might think 'this will be easy'. No one game is easy." Erol began. "Before with the QPR game, everybody was thinking 'we are going to win this game easy' and I said before that game I said 'it will not be easy, it will be one of the most difficult games' and it was.
"So, I am preparing my players for that, make sure they focus on the game 100%, in the game for sure, but they have to start from today. Bristol City at home was also not easy, everybody was thinking 'it will be easy'. It was a derby first of all, and it was not easy.
"I think Norwich City in general are a good team, they have quality players in the team."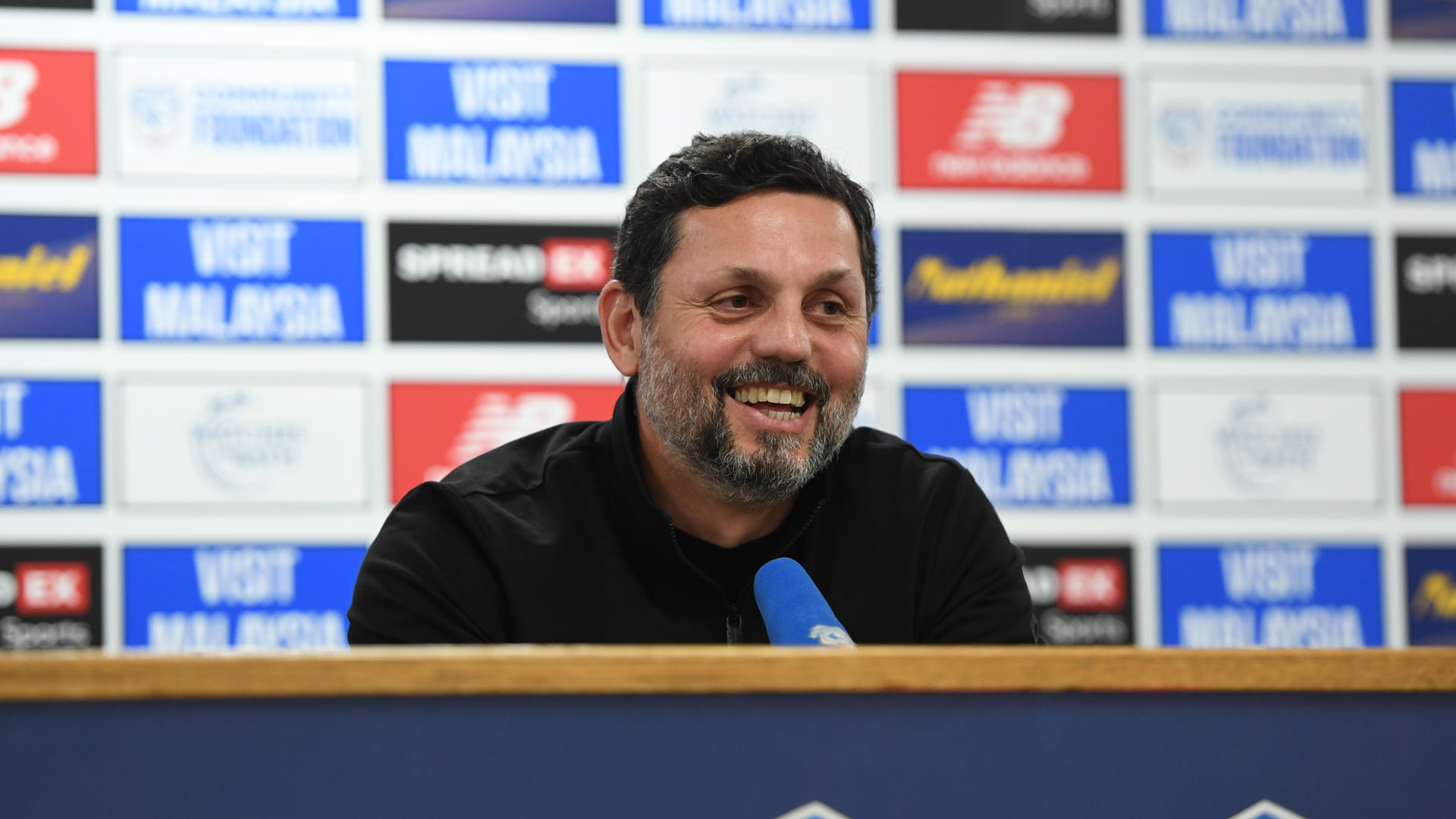 With Saturday's match ending the latest block of fixtures, Erol is looking to continue the momentum his team have built into the international break.
"Of course, it would be great to win and send the players off to the national teams," Erol explained. "But the last game before the national break is always dangerous. A few players will go away, some of the players will have a few days off. I am always warning my team before these breaks. First of all, we have to work 100% before enjoying our holidays.
"It's twice in one month, many games between. Then there will be many, many more [matches] in November and December until January 1st. It'll be a hard time. Sometimes the players need these breaks to come back well, but sometimes breaking and having a rest is best for the players."
Cardiff City boast an impressive defensive record this season, with our three most recent outings yielding clean sheets.
"We are doing a lot for this and did a lot for this in the past," said Erol. "For the start, it was not how I was expecting. We made a lot of individual mistakes and were not aggressive enough against the ball, but every week, game by game, the players understood exactly what I want. The defending is starting from the strikers, if the strikers are working hard up front, it also looks better behind.
"Everyone is depending on each other. We all have to work together, but we are doing well in our defensive shape right now.
Concluding, Erol updated the press with the latest injury news within the squad, as Aaron Ramsey and Callum O'Dowda continue their work back towards match fitness.
"Aaron was doing quite doing well, until he got a small pain again on his tendon. Right now, he's resting. The medical department told him to take a week of rest and continue his training from there, but he will not be available straight after the international break.
"Callum also, won't be available right after the international break. We're looking at a middle-to-end of December return."