City in Focus | Danielle Green delighted with CCS form
Women
2nd November
Putting in standout performances at Cardiff City Stadium has become somewhat of a habit for Danielle Green.
The City wing-back scored a memorable solo-goal at CCS against Abergavenny last season, before putting in a fine display against Barry Town United this past Sunday.
Inside two minutes, Green cut inside and found the top corner with a brilliant strike to give the Bluebirds the lead, going on to record four assists and be named Player of the Match.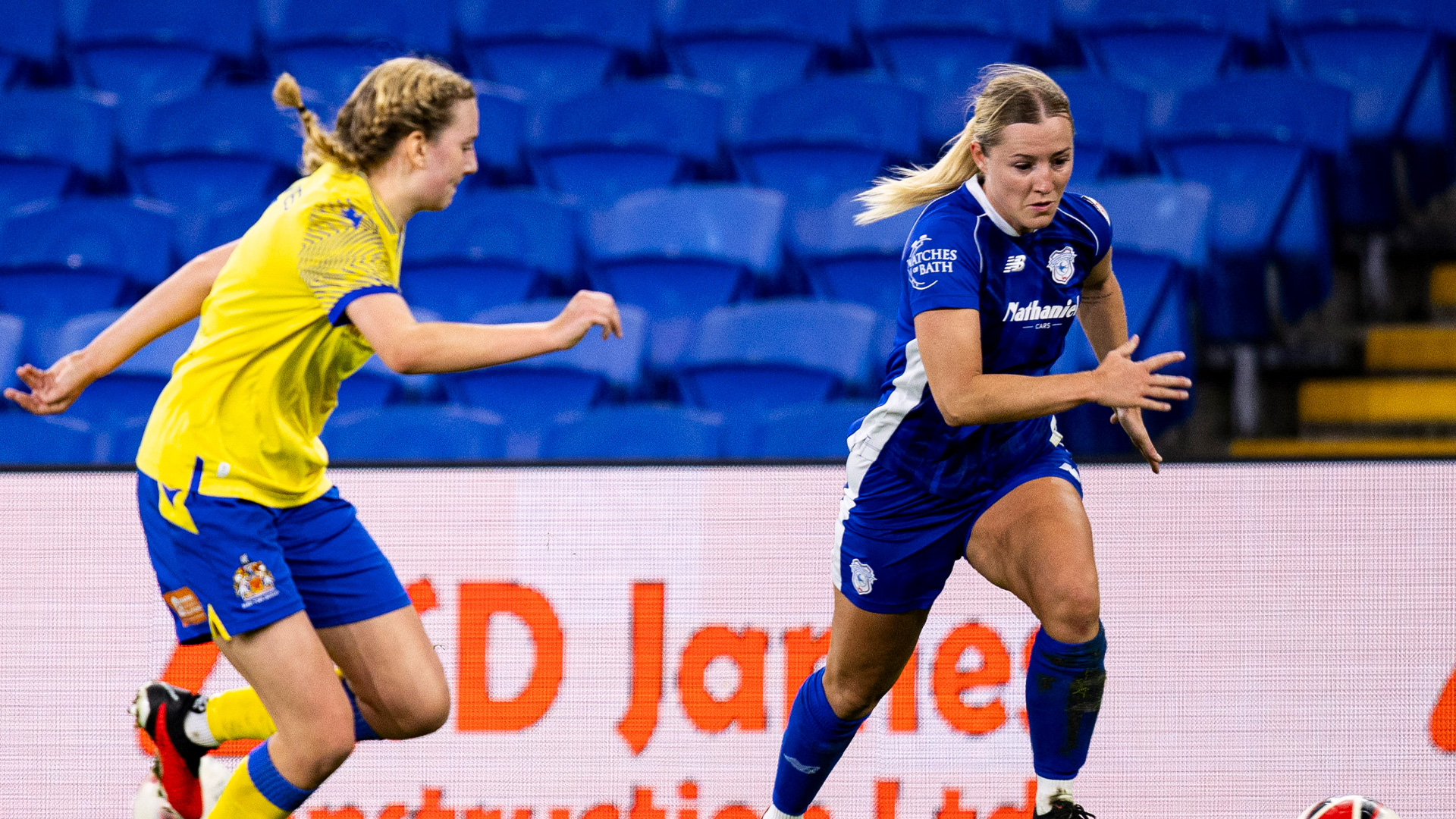 Reflecting on her fantastic performance, Danielle said: "I didn't expect the goal to come that quickly. I saw the space and cut inside, then hit it nice and sweet. It went into the top corner and I'm really happy with that.
"It's always a great achievement to score a goal and to do it at the stadium, it feels even better, especially with the amount of fans that we have every time we play there. The support means the world and I'm really happy that we played well in front of them.
"We wanted the win and we wanted to put on a show for everyone that was watching and show what we can do. To get that many assists, I had a really good game and I'm really grateful to be able to help the team."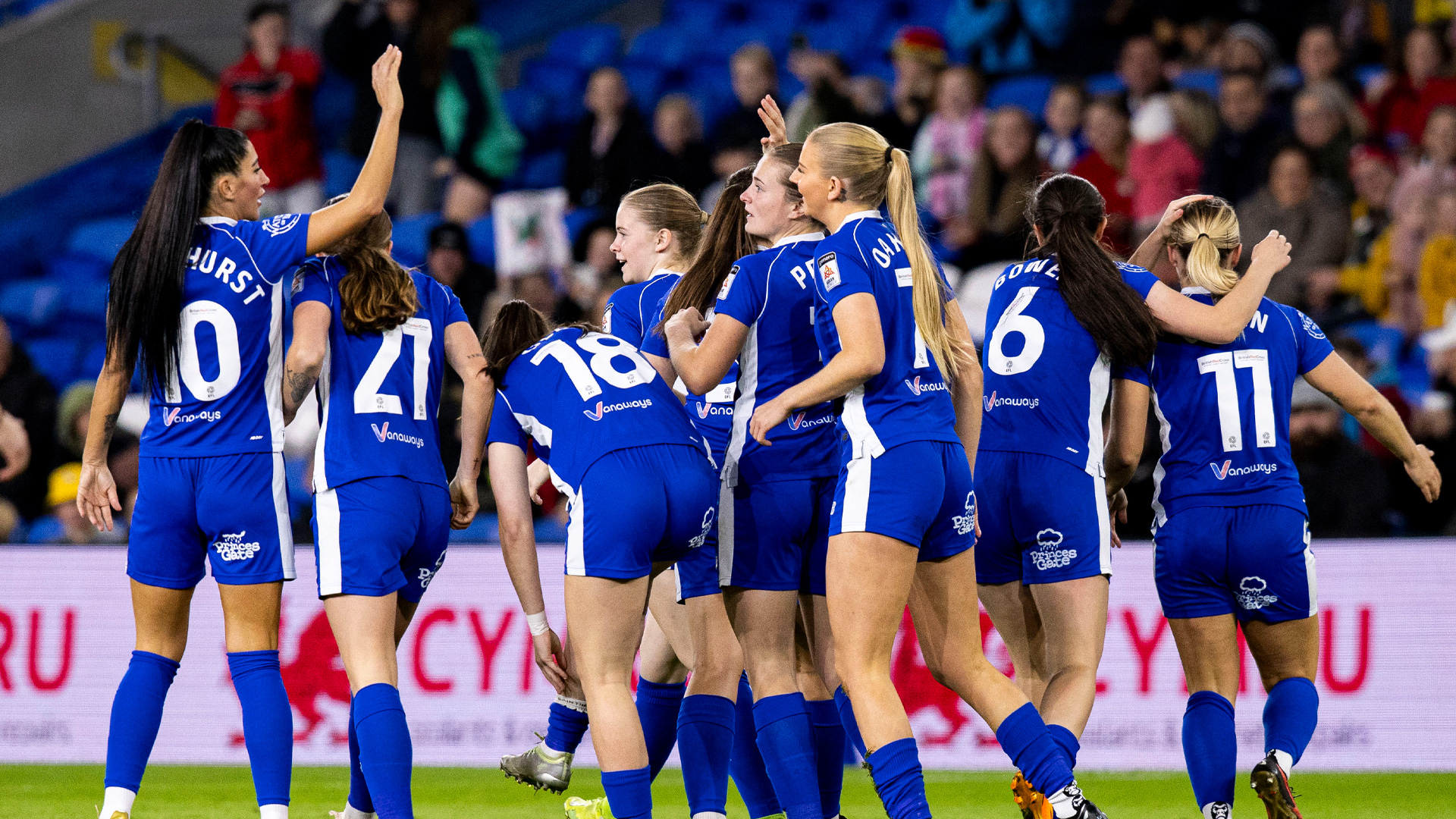 As well as the 6-1 victory and remaining three points clear at the top of the table, a huge highlight was the support from the fans.
1,092 were in attendance at CCS and showed their backing throughout the match.
"You can hear them with every pass that you make," Danielle continued. "Every tackle, you can hear the claps and the cheers. As everyone says, they're the 12th player on the pitch with us, it helps us to improve and spurs us on to go and achieve what we want to.
"The support is amazing. When I started playing, we never expected it to have progressed as much as it has. You can just see with the support that we have that it's just going to keep growing and that's all we can ask for."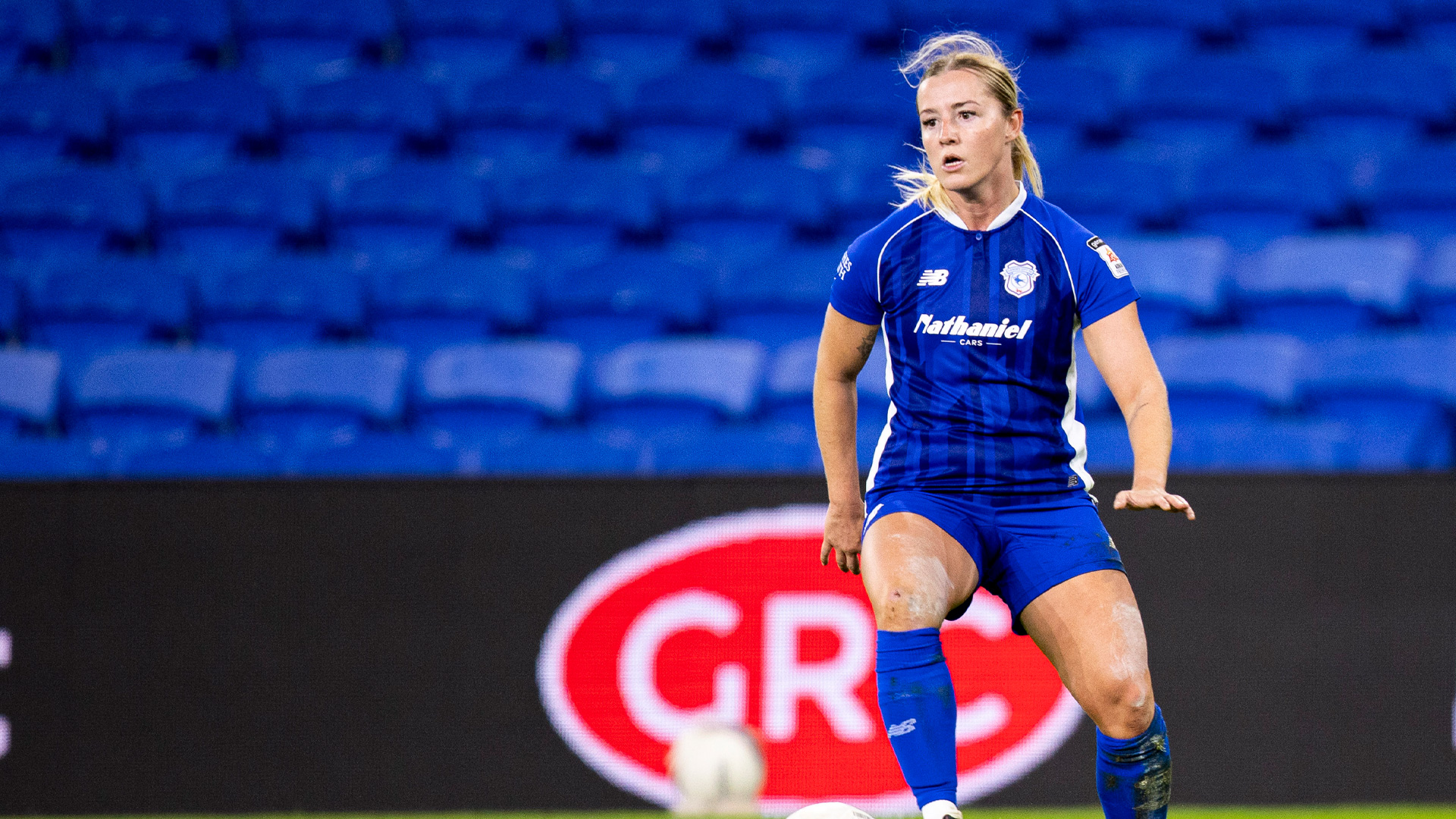 City's match against Barry Town United was the third time the Bluebirds have played at CCS since the start of last season.
Danielle concluded: "Playing at the stadium regularly is massive for the Women's game. It's one of the best pitches around and it's an amazing stadium to play in.
"It means a lot to us as a squad, especially players like Tija Richardson, who is a massive City fan, like a lot of our squad, so for her to come on and score was amazing. A lot of us have been Bluebirds for ages, so every time we go onto the pitch we want to do our best for the Club."