Etete post-Rotherham United | The win feels like a weight lifted
Interviews
28th April
Following Thursday night's terrific 2-1 away victory over Rotherham United, City striker Kion Etete spoke to Cardiff City TV.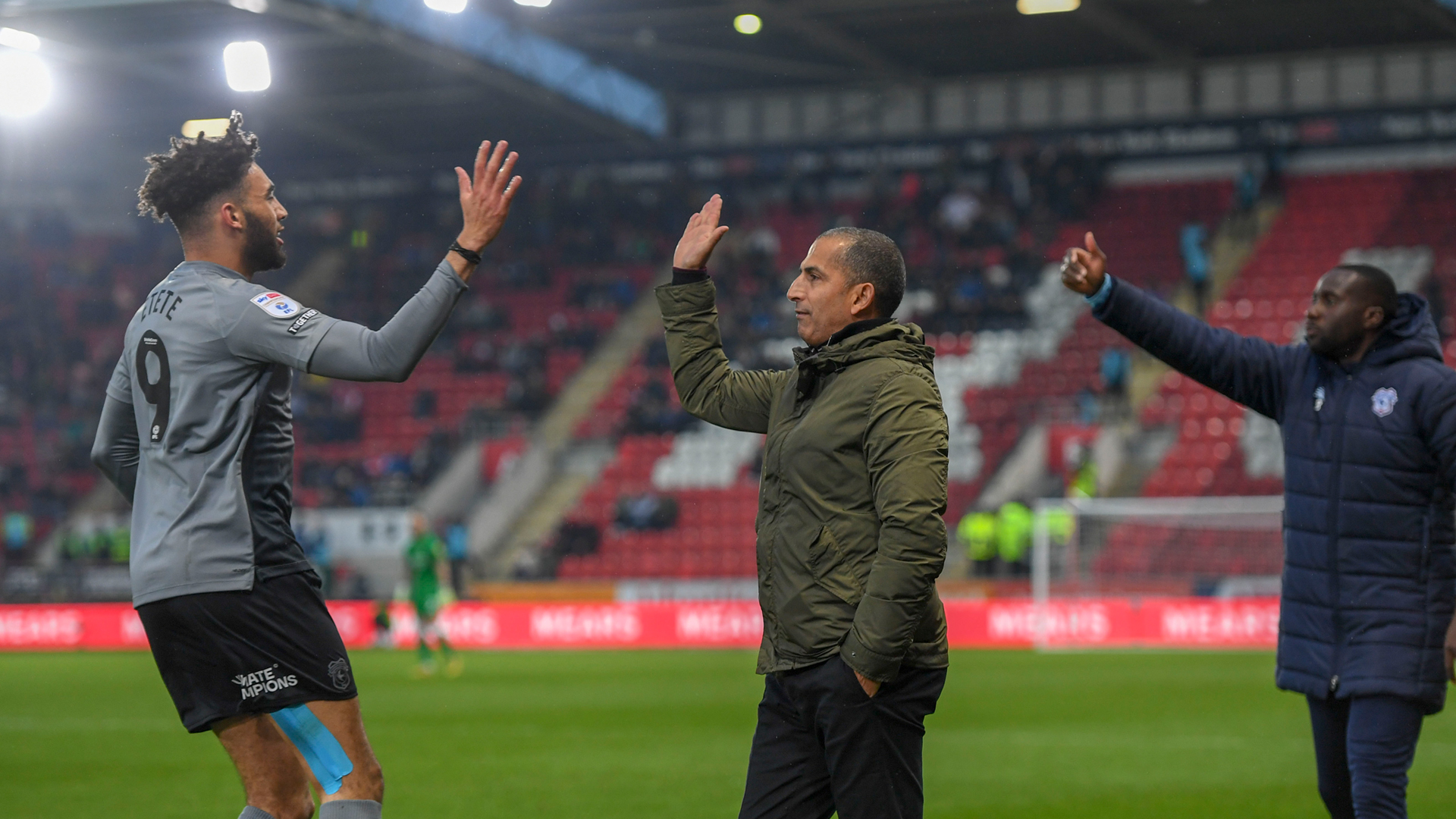 With Kion breaking the deadlock early on in the first half with a great headed effort, the hosts responded later in the opening 45 minutes, before teammate Cédric Kipré ensured the victory with a brilliant late strike inside the area.
"It's a massive goal," said Kion. "It could be a decider of whether we stay up. When it hit the back of the net, it was just like a weight lifted.
"After that, we had the seven minutes of added time, and I was just trying to pull myself through it, just drag in. But Rallsy, our captain, he was just always chipping in at us, and you just hear him in the back of your head, and it just got us through at the end."
After putting in a great away performance for a full 90 minutes, Kion discussed his experience of playing under City boss Sabri Lamouchi.
"I think it was a long time coming, and I think that the manager's confidence in me has helped. He just allows me to be me, be free and to try anything, so I kind of just played for him."