Harris | It should be a cracking game on Boxing Day
23rd December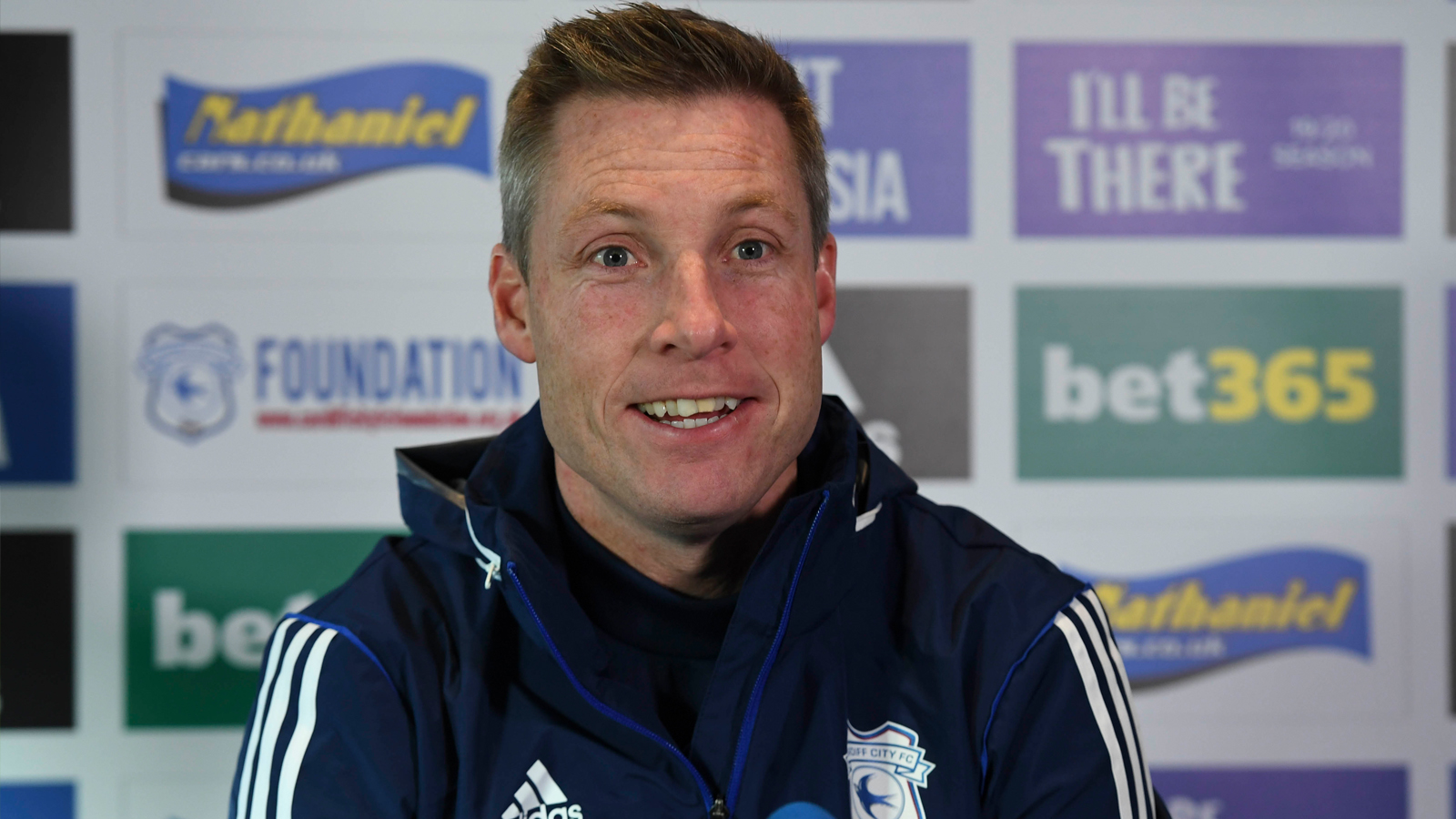 HARRIS' MILLWALL PREVIEW
Ahead of the Bluebirds' final home game of the decade, Neil Harris held a pre-match press conference at the Vale Resort.
City are level on points with their Boxing Day opponents, Millwall, and Harris revealed he is relishing going up against his former side.
"I know the staff very well and the players as well," he began. "I obviously worked there for a long time so know a lot of people at the club. 
"It's a difficult game – they've had ten points from their last four away games. It will be hard to break them down so we'll have to use the ball better than we did against Preston to do that. Their group of players are strong and very hard-working so we'll have to match their energy and workrate on Thursday too. 
"They're a team that have done very well for a period of time since Gary [Rowett] has gone in. I'm looking forward to seeing him and his staff and going up against them."
Harris went on to explain that the competitive nature of the two sides, along with the festive setting, should be the recipe for an intriguing contest at Cardiff City Stadium.
"It will be hugely competitive – I know that," he continued. "There'll be a vocal rivalry on the terraces as well. That brings a good atmosphere to the stadium. 
"As a player, I loved playing at Christmas. Boxing Day games were outstanding with good crowds as people are desperate to get out of the house, get some fresh air and get away from the TV and chocolates! I really look forward to it and it should be a cracking game."
As he reflected on the weekend's draw with Preston North End, the City boss eyed a more complete performance from his men as they return to CCS for a second successive home match over Christmas.
"We fell short in terms of quality on the ball on the weekend," admitted Harris. "The players have been great. They know it's not just about the man on the ball, but those around him as well. We've worked on that this morning and they've responded really positively.
"We're concentrating on us as a group and learning together. We need to make sure that we're cohesive. I've got a very talented group of players here at Cardiff City but I'm working hard to make them better."