Match Preview | Cardiff City FC Women vs. Cyncoed Ladies FC
Women
3rd April
Cardiff City FC Women host Cyncoed Ladies this Sunday (April 4th) at Cardiff International Sports Campus - 2pm KO!
Please note, all games remain behind-closed-doors at this time. Follow all the action on Twitter - @CardiffCityFCW!
The Bluebirds have won twice and drawn once in their last three league games. They head into this match fourth in the WPWL - level on points with Abergavenny, who have a game in hand. Our visitors this weekend sit two points behind City, in sixth place.
"We've trained well this week and we're looking forward to Sunday now, where we'll hopefully take three points," City head coach Iain Darbyshire began.
"We're glad to be back playing so regularly. Three games in seven days is a new challenge for us, but we're delighted with the seven points against good opposition.
"This Sunday, as long as play our way and dominant the ball, we'll be confident."
This week's vote had the most ballots of the season and was one of the most hotly contested (we also didn't have a single nomination for a Jess!)

?Drumroll please ?

This week's winner is Ellie Jones of @CardiffCityFCW

Congratulations Ellie! ?

— The Welsh Premier Women's League (@theWPWL) March 31, 2021
Central defender Ellie Jones was named the WPWL Player of the Week following her impressive performance in last Sunday's 2-0 away victory at Cascade.
"I was lost for words when it was announced, and all of my teammates shared those lovely comments," Ellie added. "I'm overwhelmed with the support I've had from the Club and my teammates. I'm really happy. Fair play to all of the young players involved last weekend. We won our battles and were delighted with the result.
"It's fantastic that this season so many of our young players have had opportunities with the first team to show what they can do at this level. I feel like I've improved a lot across the campaign.
"We've had to stay focussed. I love to play football and my life revolves around it. I'm so glad to be back.
"We're on a high from the seven out of nine points from the last three games, and we want to add to that this weekend. The team spirit is buzzing at the minute."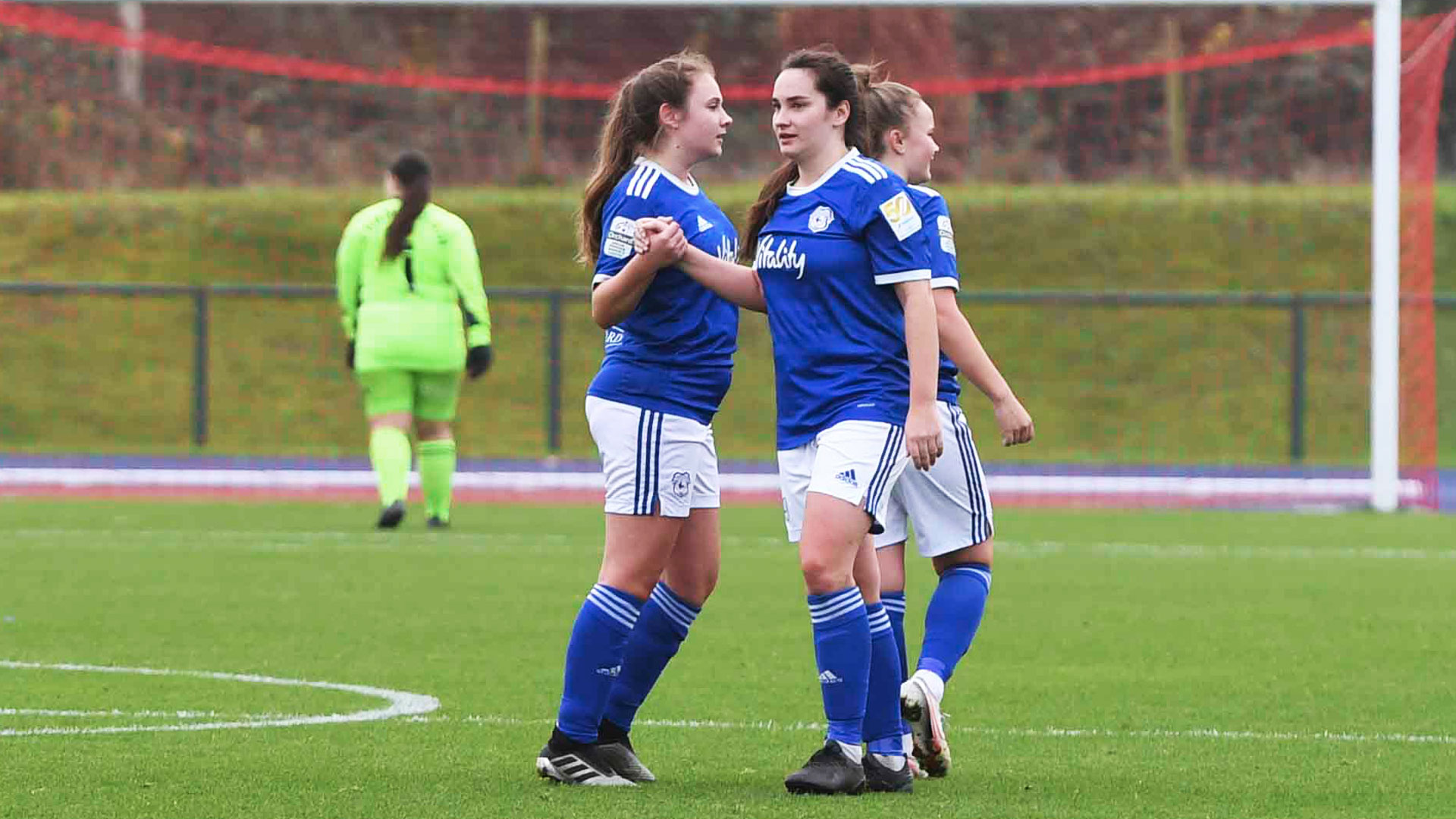 The young defender has been playing at WPWL level at the age of 15 & 16 this season - and has certainly enjoyed being involved with the Bluebirds.
"I've had a season ticket with City for five years or so and love going to watch the Bluebirds. I was a mascot a while ago for the Women's side while playing for Tredegar. I used to walk out holding Siobhan Walsh's hand. Now I'm playing alongside her in defence. It's fantastic. Siobhan is a brilliant role model for me.
"I've had great support from the girls at the back. Siobhan as captain, and Hannah Daley too. They talk to me and help me through. I'm delighted with the progress I'm making.
"I enjoy playing centre-back and the physicality and challenges that brings too. It's my position and I wouldn't want to play anywhere else."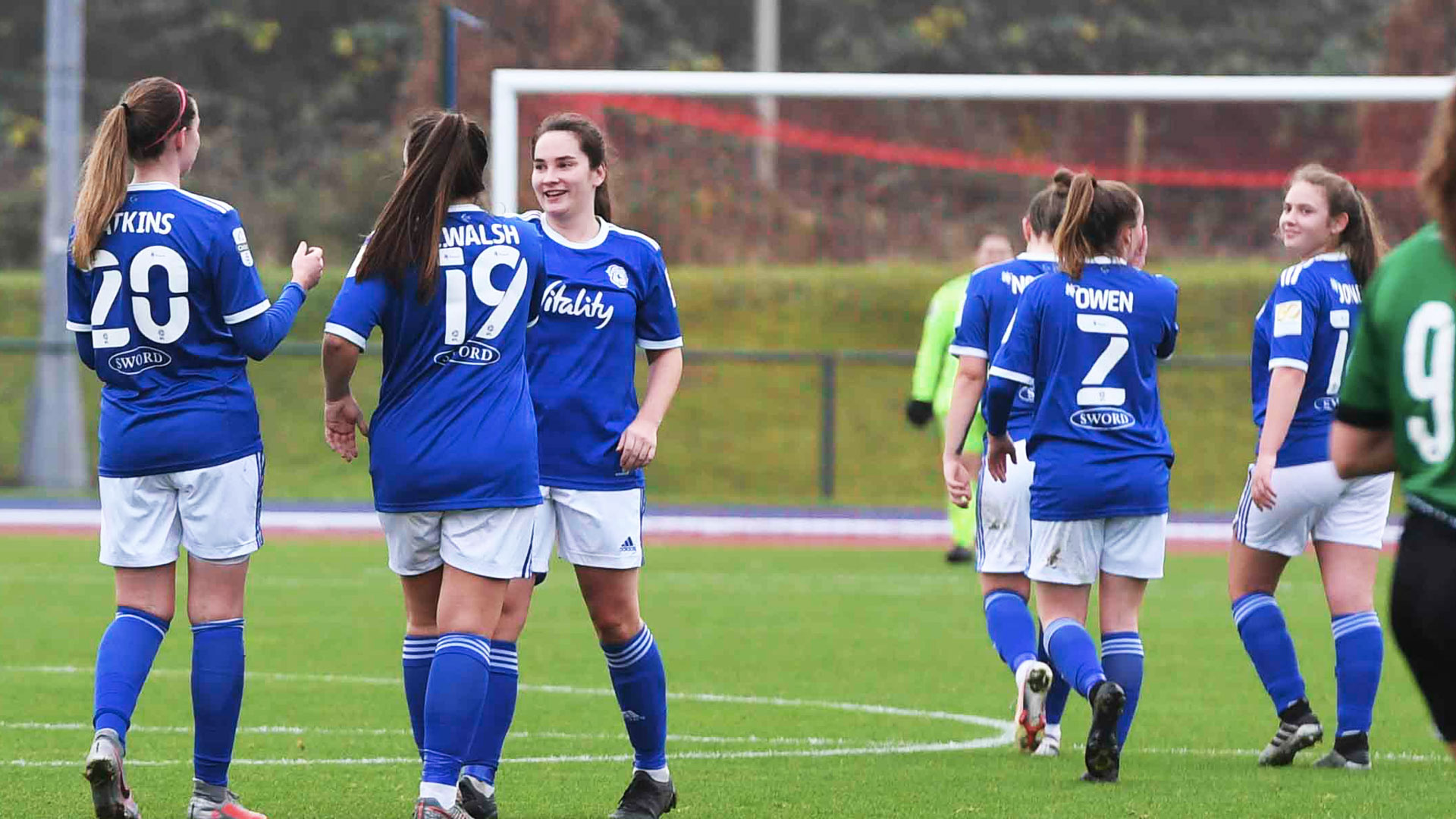 HIGHLIGHTS | CASCADE YC LADIES 0-2 CARDIFF CITY FC WOMEN
"Ellie was colossal to be fair," Iain added. "She's come in, has a great attitude, trains hard and is probably the toughest 16-year-old I've ever met. Some of the tackles she puts in make you look away for a second.
"She was dominant last weekend and this is a credit to her. She deserved the Player of the Week.
"We're glad she got it and it is reward for the hard work she's been putting in. She's an inspiration now for the other youngsters coming through. Now she has to build on it.
"Opportunities are coming for our younger players because of the way they're training. They're earning those chances and taking them. It bodes brilliantly for the future.
"We're in a fortunate position where our U19s are predominantly 16-year-olds - so really they're playing years ahead. Credit to Scott (Davies) and the team for getting them prepared and ready.
"We're excited for the U19 system and games programme to get going properly in the coming months. I'm proud of how it is progressing."