Match Preview | Cascade YC Ladies vs. Cardiff City FC Women
Women
27th March
Cardiff City FC Women head to Cascade YC Ladies this Sunday (28/03) afternoon.
The Bluebirds head into the game after four points from two competitive and enjoyable games, beating Port Talbot Town Ladies 5-1 last Sunday before drawing 2-2 with Cardiff Met on Thursday evening.
"It was a great performance by all the girls on Thursday," Head Coach Iain Darbyshire began. "We've been talking about attitude and application, and they've understood it and put in two great performances back-to-back. They were unfortunate not to come away from the game on Thursday with three points. It was a competitive game.
"If you were a neutral, it was certainly one of the best games you could've watched. It was one of the best I've seen as a coach. We take all of the positives - the only negatives from it were the couple of injuries we sustained.
"They gave everything - we take the point and move on to Sunday."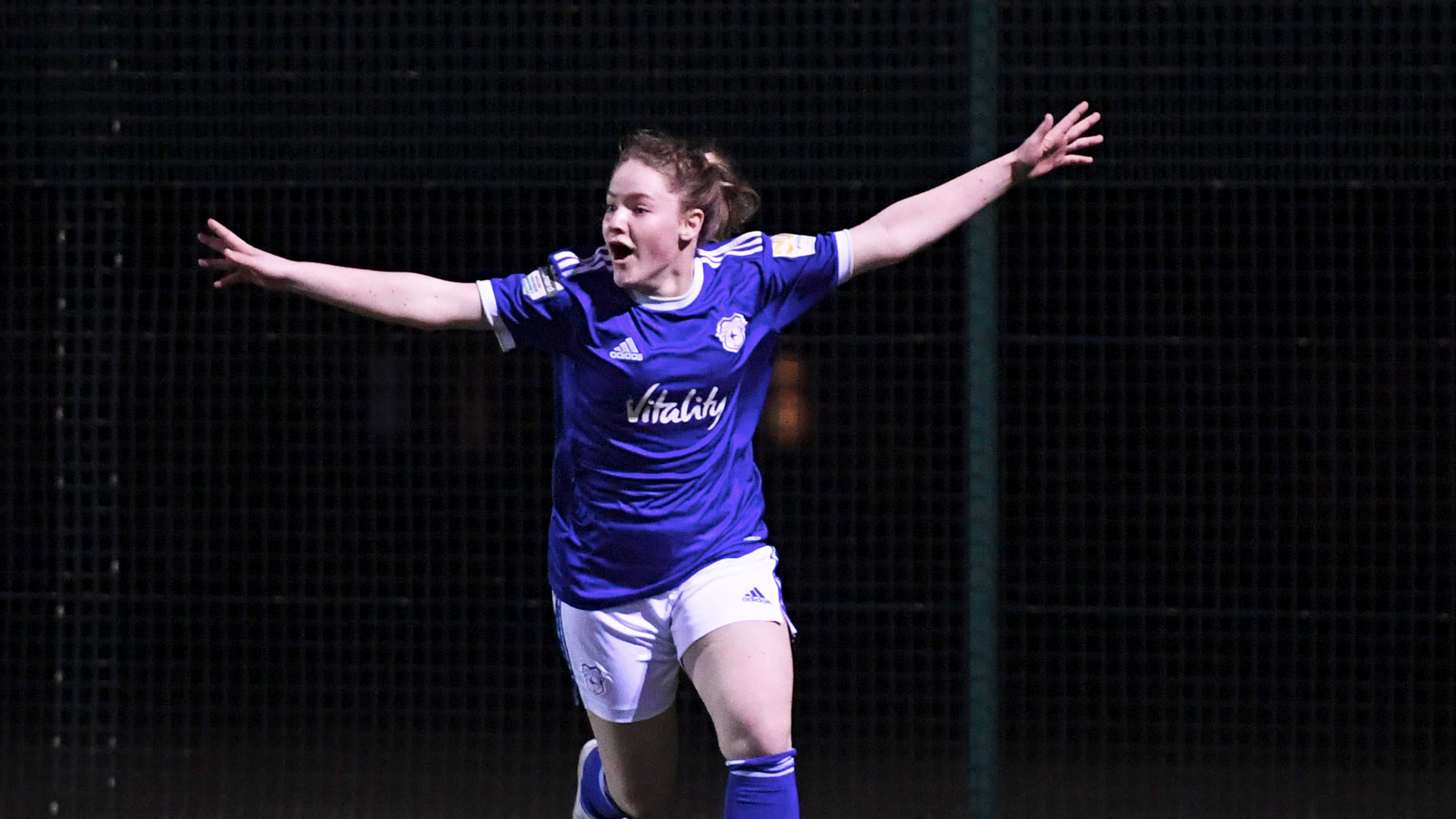 HIGHLIGHTS | CARDIFF CITY FC WOMEN 2-2 CARDIFF MET
Iain continued, discussing Sunday's match at Cascade: "They're going to be tough to play against. They're going to be hard and defend deep.
"It's going to be a challenge for us to break them down. If we put the same effort and application that we have recently - then we'll get over the line and pick up the points. We've got to earn them first though.
"We'll rotate where we can. We've got a strong squad. It doesn't matter who you are playing - you have to show that effort and the right attitude. That's a given. When you've got the ability on top of that, the game will flow.
"We had a blip a couple of weeks ago, but the reaction I've seen has been fantastic. It's a credit to the players, coaching staff and everyone pulling together to our one goal. Ultimately, we want to be competitive. We want to be challenging on all fronts - and being a part of Cardiff City is all about that.
"We're ready for the weekend - and we're very optimistic that we can have a positive end to the season."
The Bluebirds have scored a number of impressive goals in their last two games, including Phoebie Poole's finish to a fine team move on Thursday night and Jasmine Simpson's lob last Sunday against Port Talbot.
Iain concluded: "We've always scored a lot of goals, but the manner of the goals we've been scoring has been impressive.
"Some of the passing sequences and the movement on and off the ball. When they play like that, I think they realise how much they enjoy playing football. And that's why we do this. That's the beauty of it. All playing with smiles on their faces and expressing themselves. Hopefully we can do the same on Sunday and come away with the three points."