Match Report | Shelbourne 3-0 Cardiff City Women
Women
9th September
Cardiff City Women were beaten 3-0 by Shelbourne in the UEFA Women's Champions League first qualifying round third place play-off.
A brace from Noelle Murray, along with Elizabeth Moore's goal was enough for Shelbourne to claim the victory.
Head coach Iain Darbyshire made two changes to the side that faced FC Gintra on Wednesday, with Danielle Green and Eliza Collie coming in for their first starts in European competition.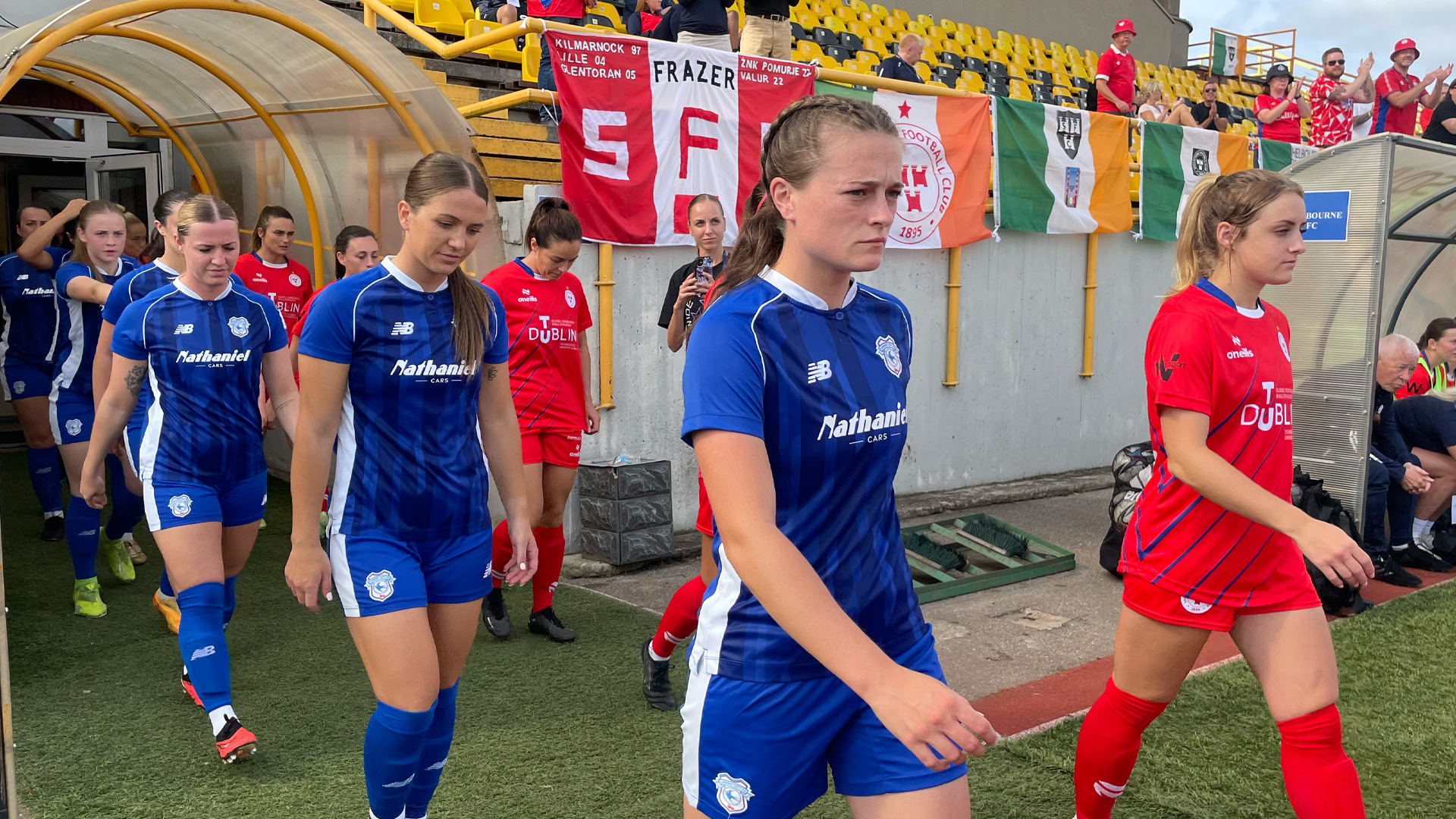 Shelbourne made a fast start and had early chances, as Murray fired a dangerous effort at goal, forcing City goalkeeper Ceryn Chamberlain into a fine save. The Irish champions again went close, this time through Jemma Quinn, but Megan Bowen headed the ball off the line.
A big chance fell to Shelbourne after 20 minutes, as captain Pearl Slattery was found free in the area, only for Chamberlain to make a fantastic save for City. The Bluebirds grew into the contest and had a spell of promising possession. Wing-back Green found Catherine Walsh on the left, whose cross towards Collie was cleared.
City continued to grow in confidence and forced a chance through Seren Watkins winning the ball back in midfield, which led to Danielle Broadhurst finding Collie in space. The Bluebirds striker's dangerous effort was saved by goalkeeper Courtney Maguire. Darbyshire's side went close to taking the lead, as Ffion Price found Broadhurst, whose first-time effort was just wide.
With 37 minutes on the clock, Shelbourne took the lead, as Murray converted a rebound after initially missing a penalty. Despite chances for both sides in the opening period, the Irish champions went into the break with a 1-0 lead.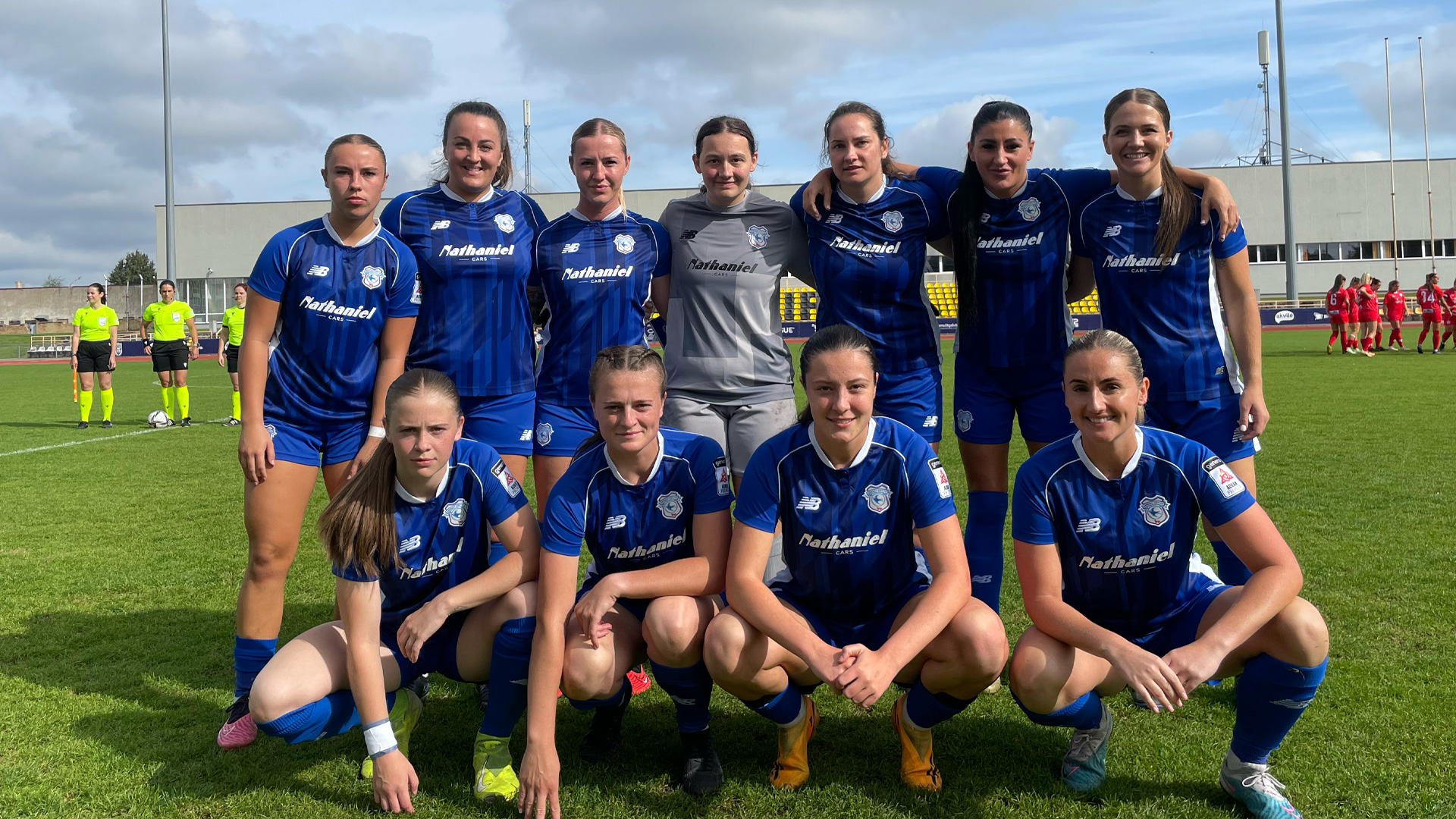 Shelbourne doubled their advantage in the 51st minute, as the ball came out to Murray, who struck into the net from distance. Boss Darbyshire looked to his bench for reinforcements, with Rhianne Oakley and Molly Kehoe making an impact, the latter coming on following an injury to Broadhurst.
The two substitutes combined well to force a chance, with Kehoe found free in the box, only for Maguire to make another save. In the 62nd minute, Shelbourne added a third goal, as Moore netted from close-range.
Despite City's efforts to get back into the contest, Shelbourne saw out the victory, which meant the Bluebirds finished fourth in Group 8.
FINAL SCORE: SHELBOURNE 3–0 CARDIFF CITY WOMEN
Shelbourne: C Maguire, Keenan, Slattery © (Doyle 48'), Kavanagh, Quinn (Riley 77'), Murray, Lynch, Clare (O'Rourke 77'), Pierce, Moore (White Maguire 77'), Graversen (Healy 48'). Subs not used: McQuillan, McCarn, Graham, Devereux, Letmon, Gray, Rees.
Cardiff City Women: Chamberlain, Price, Power, S Walsh © (Smith 80'), Bowen (Cook 46'), Green (Owen 80'), Watkins, Broadhurst (Kehoe 49'), Beynon, C Walsh, Collie (Oakley 59'). Subs not used: Forkings, Adams, Atkins, Olden, Richardson.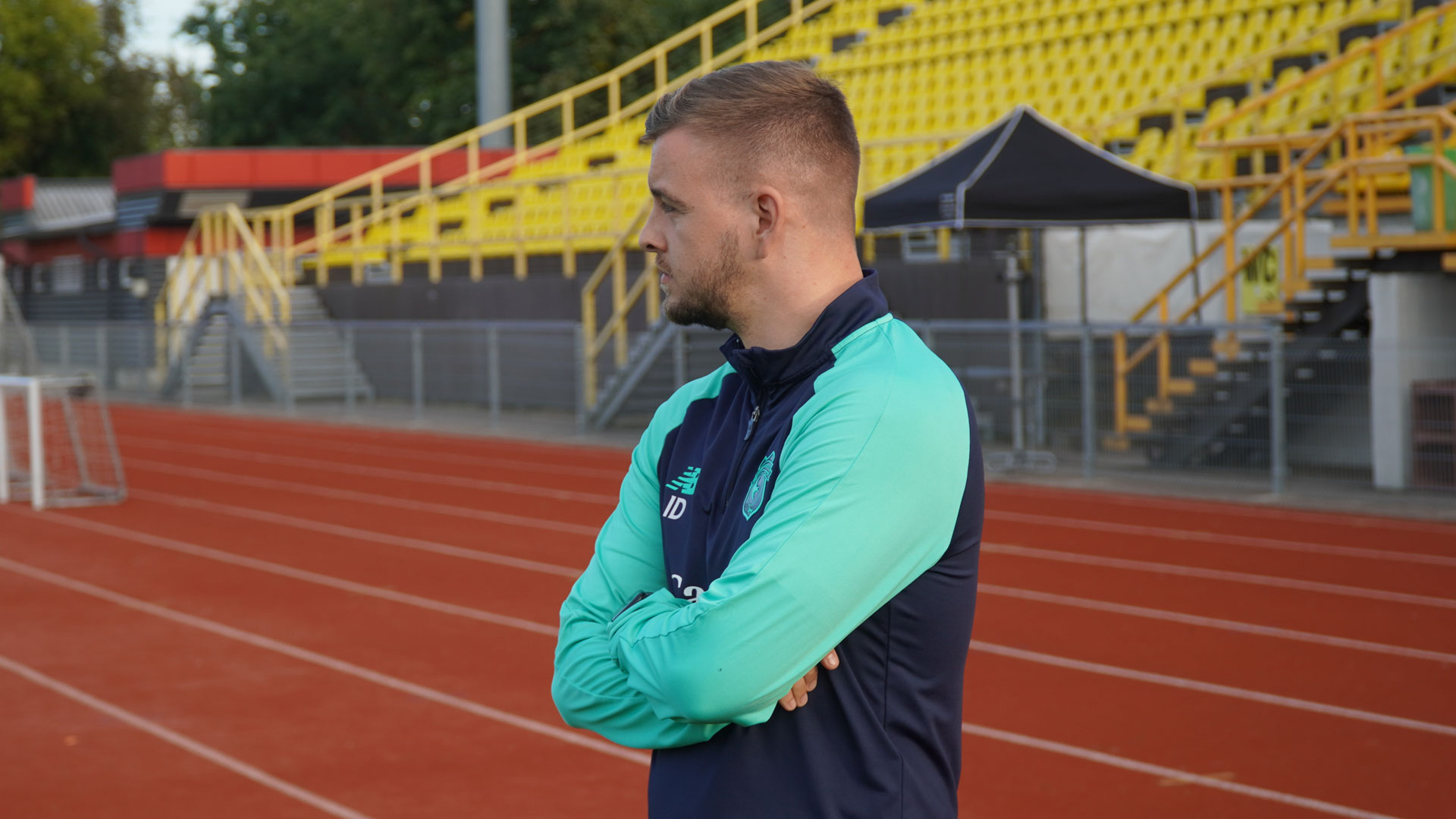 Head coach Darbyshire shared his thoughts after the final whistle: 
"I was really proud of the performance," Iain began. "The key moments in the game went their way and not ours and on another day, we could have won the game. There are so many things we can learn from not just from today's game but also the game on Wednesday, which we will make sure we do so that we're even more equipped next time we're playing at this level.
"The players have had a taste of what it's like to play in the Champions League. We're going to work as hard as we can to ensure that we're here again next year and our players will have another year of experience under their belts.
"The players' commitment from the start of pre-season to now has been fantastic. They've given everything they have for the Club and they love playing for Cardiff City. You could see that in the two performances this week and we now take that into the start of the league campaign next week."