Mick post-Barnsley | An emotional day
Interviews
7th August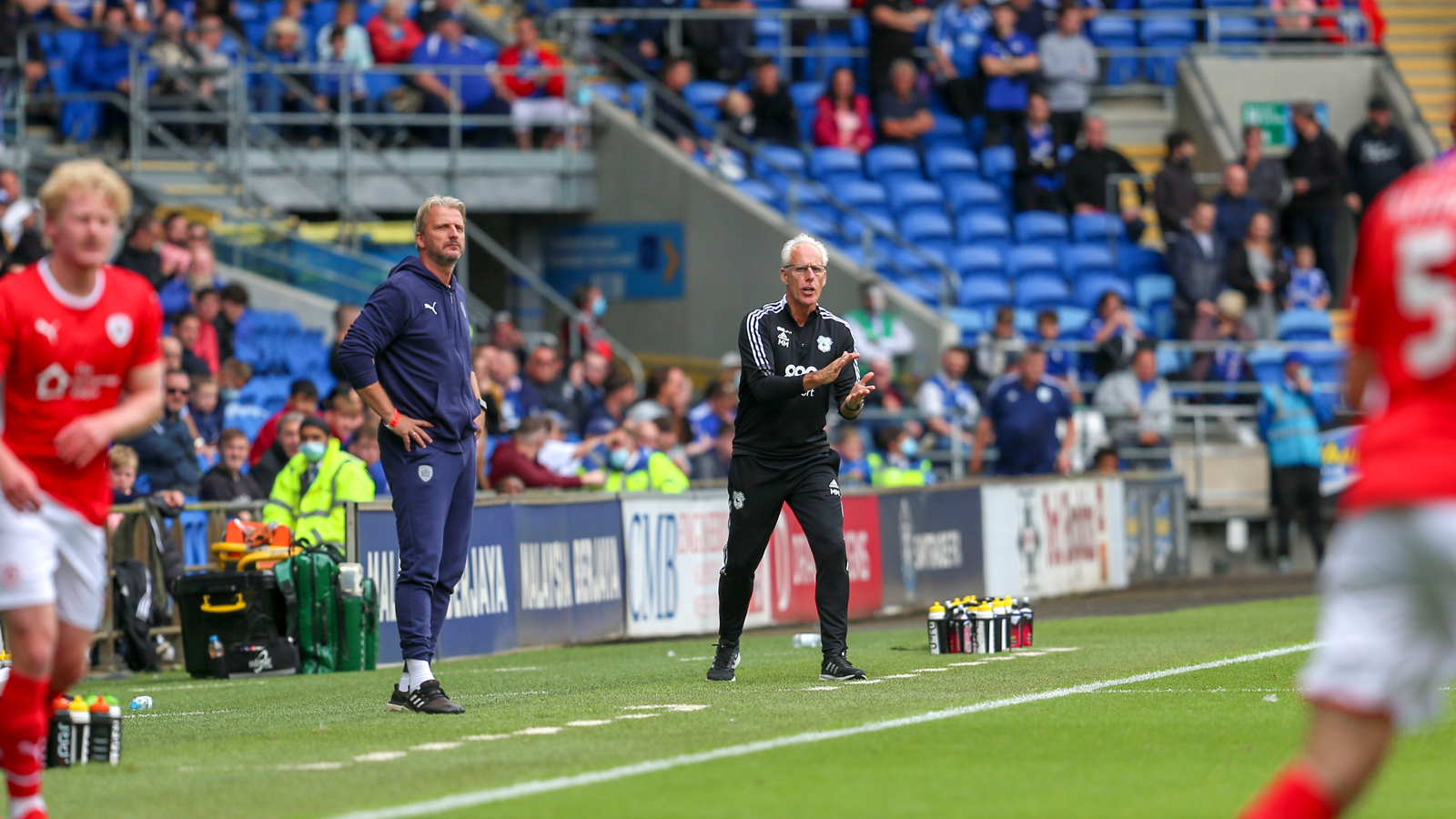 The Bluebirds returned to Championship action on Saturday afternoon, picking up a point from an opening day draw with Barnsley.
After the full-time whistle, City manager Mick McCarthy spoke to the press and media about the long awaited return of home supporters to Cardiff City Stadium.
"It was fantastic." began the boss. "I've been around for a long time and heard a lot of crowds, but that was as good as any. I've heard them before, but it's usually been against me, so it was fabulous. I hope we can improve on that, start winning games and give them something to really shout about.
"It was an emotional day, especially with the tribute that we had to all the people who we've lost during the pandemic, and of course to Peter Whittingham as well.
"I know he was a great player – I tried to sign him – and I'm told he was such a wonderful human being as well. It was emotional, and having the fans back in was great. Sadly, we couldn't turn it into a win."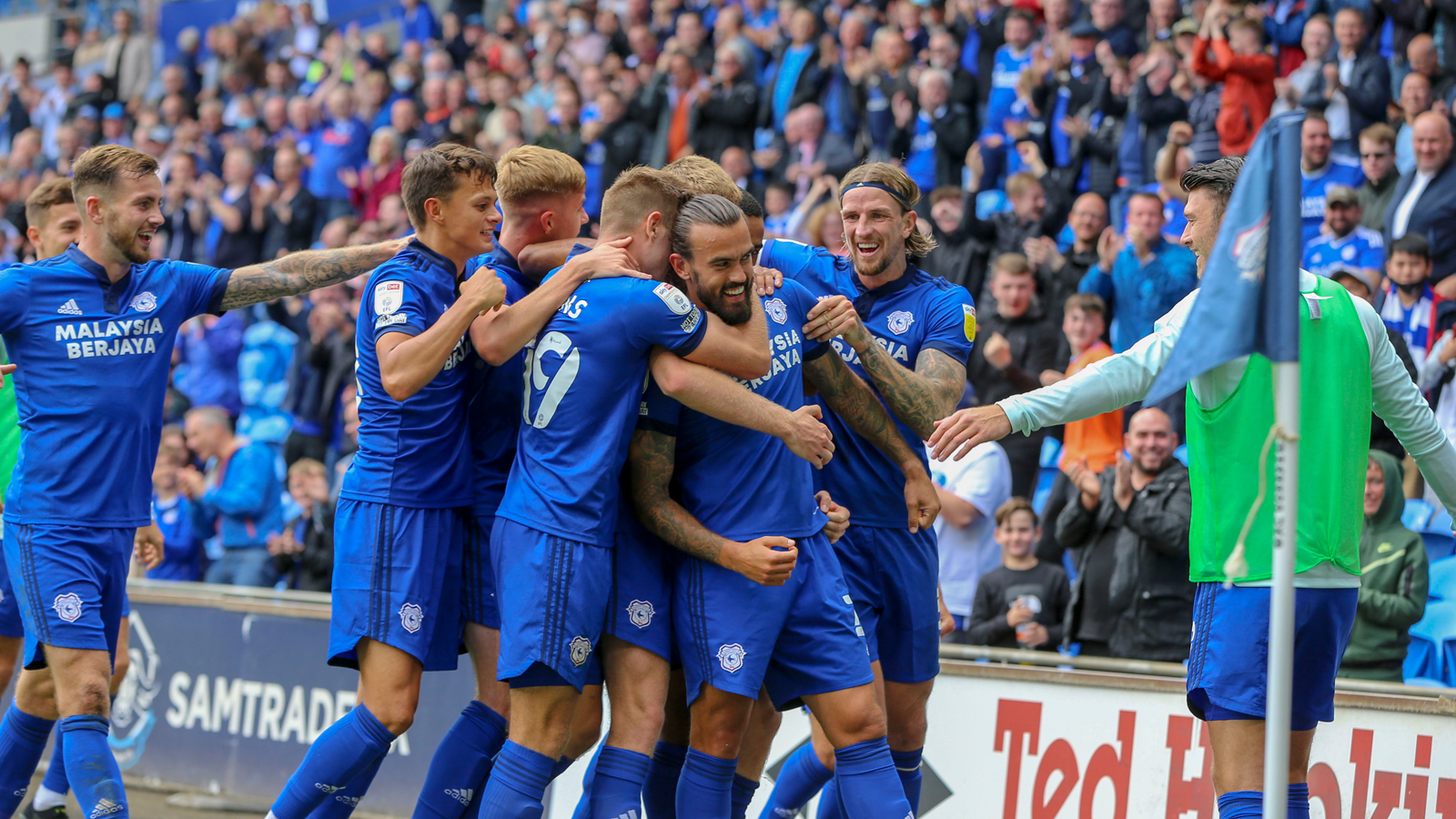 Marlon Pack's opener was cancelled out by Toby Sibbick's strike to see the points shared between the two sides, with the Gaffer commenting on the physical nature of the fixture.
"I thought we'd done particularly well in the game, for the main part. There won't be a tougher game physically than that one, that's for sure.
"What I liked about the game was two real honest teams having a right go at it. It was physicals it was tough, it was competitive, and both teams worked hard. Nobody whinged, there were no moans, and it was a really honest Championship game."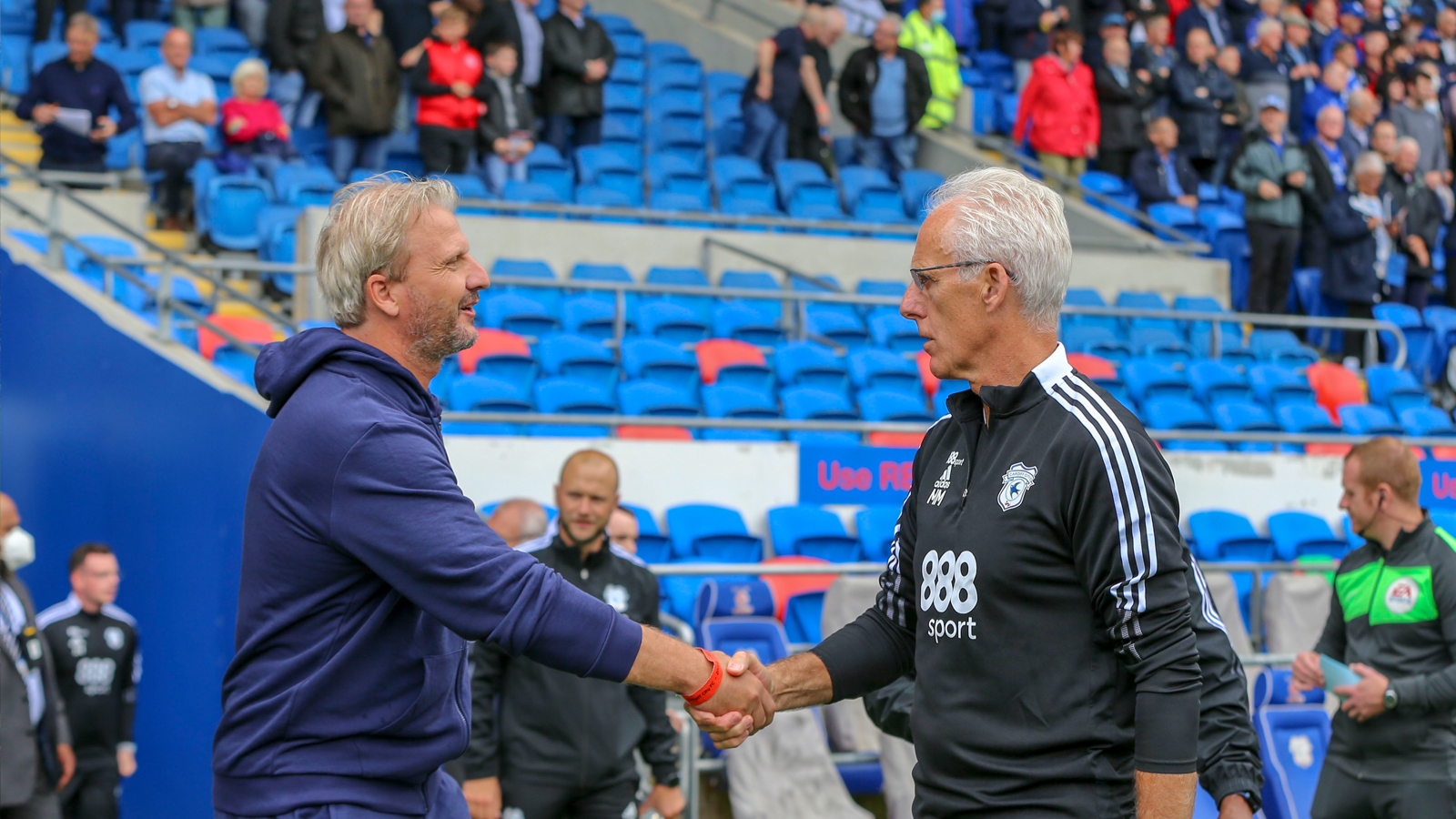 Mick was keen to praise the dedication and effort shown by his players, who were cheered on by over 17,000 City fans for the first time since February 2020.
"The one thing I know about our fans is that they won't tolerate players who doesn't run around or work hard, and we've got a very committed squad. You certainly can't knock them for effort, endeavour and work rate - they all scrapped it out."
He concluded; "Both teams had goals disallowed, and Dillon made a great save in the first half, but I think we've had the better chances. We had the best of it, so there's some disappointment because I think we were managing the game well, but there's a lot to be happy with."